Political, Personal Interests Will Likely Decide Gaming Fate (But Should It?)

By Bill Britt
Alabama Political Reporter
MONTGOMERY—The future of gaming in Alabama will be a battle between competing businesses, personal and religious interests.
Senate President Pro Tem Del Marsh (R-Anniston) has proposed legislation that would allow competition for gaming revenues between the Birmingham Racecourse, VictoryLand, Greenetrack, and locations owned by the Poarch Creek Indians (PCI). This will also include Mobile Greyhound Park, which is owned by PCI. Marsh's legislation includes a lottery.
A competing plan reportedly favored by Speaker of the House Mike Hubbard (R-Auburn) would essentially grant PCI a monopoly over all gaming in the State and perhaps a lottery. Hubbard's reasoning has not been articulated, but much speculation surrounds his motivation.
PCI's Vice Chair Robbie McGhee has stated the tribe would be willing to advance the State as much as $250 million in exchange for an exclusive compact. This would give the tribe sole rights to table games and slots in the State, while giving the State a one-time windfall of needed cash.
The tribe and their lobbyists have conducted extensive meetings with Hubbard, who has, in turn, reached out to Gov. Robert Bentley to press him on supporting the tribe's position.
Hubbard, who has been charged by the State with 23 felony counts of public corruption which also includes lobbying the Governor on behalf of his clients, is fighting a very expensive legal battle. He has already used hundreds of thousands in campaign contributions to pay for his criminal defense, and some attorneys have suggested that he may need millions to actually see his day in court, with his current level of legal representation.
At odds with both plans are ALCAP, an interdenominational ministry whose mission, according the its website serves as, "Alabama's moral compass," and  the Alabama Policy Institute (API), a right-wing think thank.
According to Marsh, his plan, which, in part, is based on existing business and free-market competition, would not only generate revenue from taxing gaming, it would also create thousands of jobs.
An exclusive compact with PCI would not result in new, large-scale employment opportunities and would not amount to the reoccurring revenues that would be generated under Marsh's plan.
Gov. Bentley has said, that gaming is not the answer to the State's long-term fiscal health. He remains committed to putting the State on a path of stable growth through targeted tax increases.
However, those within the Governor's inner-circle believe that the Hubbard plan might receive support, if he will deliver on Bentley's tax plan. it has been said, a number of tax bills will soon be dropped in the House by members with close ties to Hubbard.
In part, the Hubbard/PCI scheme rests on the Governor's legal authority to unilaterally sign a compact without the approval of the legislature. If the legislature must approve a compact, then Hubbard's plan could be in jeopardy. It is widely believed that he cannot win over enough Senators to secure passage of a bill that grants a monopoly to the Poarch Creek Indians.
In compact negotiations states are expected to act in "good faith." The text of Indian Gaming Regulatory Act (IGRA) takes specific notice in not conferring upon a State or any of its political subdivisions the authority to impose any taxes, fee, charge, or other assessment upon an Indian tribe. So, it would be a delicate balance that would have to be reached between the Governor and the tribe.
There are numerous requirements to ensure tribes and states operate in good faith and to negotiate gaming compacts that will harm neither group and benefit, primarily, tribe members. The emphasis, of course, being on no harm to either and on benefitting the tribe not the State.
According to Florida House of Representatives v. Crist, the The Indian Gaming Regulatory Act (IGRA) clearly prohibits the conduct of Class III gaming activities on Indian lands in the absence of a tribal-state compact that is in effect.  The only exception to the compact requirement Congress envisioned was the promulgation of a gaming compact through administrative procedures after a bad-faith determination and in concert with a proposal selected by a court-appointed mediator.
In 2008, the Florida House of Representatives and its Speaker, Marco Rubio, filed in petition for a writ of quo warranto in the Florida Supreme Court disputing the Governor's authority to bind the State to the compact that he had signed with the Seminole Indian Tribe of Florida. The Court held "that the Governor does not have the constitutional authority to bind the State to a gaming compact that clearly departs from the State's public policy by legalizing types of gaming that are illegal everywhere else in the state."
The same argument was made in North Carolina, where, in 2012, the North Carolina Institute for Constitutional Law found that Governor Bev Perdue "appear[ed] to have exceeded the scope of her authority when she signed the Gaming Compact that expanded current gaming options for the Eastern Band of Cherokee Indians." 
This was because live table games were not permitted by state law at the time the Governor entered into the compact. This issue was later resolved with by the State's General assembly. 
Class III table gaming is currently not legal in Alabama and could take a constitutional amendment to make it so.
Case law undercuts the argument that Bentley or any Alabama Governor can act without consent of the legislature.
On the religious front, the idea of expanding gambling has met with fierce opposition in the past.
When gaming interests tried to pass legislation under the banner of Sweet Home Alabama, Citizens for Better Alabama (CBA) a Birmingham based, tax-exempt group was the public face of the opposition.
Led by Birmingham-based attorney A. Eric Johnston, who also works with ALCAP, hundreds of thousands of dollars were donated to the non-profit to fight gambling.
In a 2013 interview with the Alabama Political Reporter, Johnston explained how, then-Governor Bob Riley and Chairman of the ALGOP Mike Hubbard, routed almost a million dollars in contributions through the non-profit and back to a Hubbard owned company.
The non-profit's Federal 990 report shows that with the aid of Riley and Hubbard, Citizens for a Better Alabama went from raising only around $40,000 in its best years, to almost a million when it came to fighting efforts to expand gambling.
Hubbard's alliance with PCI seems to indicate that he will not be on the anti-gambling side on this occasion.
Former API policy wonk turned columnist for al.com has said that the State is not broke, "…just either too stupid or too unwilling to solve the real problems we face." Smith says that raising tax or legalizing gambling is not the answer.
Smith seems to think that there is enough money in the Education Trust Fund to solve the State's financial woes, even through the fund has suffered proration five out of the last ten years, and only recently obtaining a sizable surplus.
There is little doubt that organizations like ALCAP and API will press hard to stop in efforts to expand gambling.
Regardless of ideological beliefs or the State's dire fiscal needs, the expansion of gambling will most than likely come down to political maneuvering and personal financial gain.
If past is prologue, the competing interests could likely destroy each other, before doing what is beneficial for the State. Most people would say it is time for the voters to decide gambling's fate, but as in most things, the opportunists can't make money if the voter's have their say. Many are hoping for a mutually beneficial arrangement settled by the voters and not backroom, deals that line politicos' pockets.
Governor awards nearly $19.4 million in block grants for Alabama communities
The CDBG funds will be used to repair dangerous roads, provide safe water, build community and senior centers, improve sewer systems and more.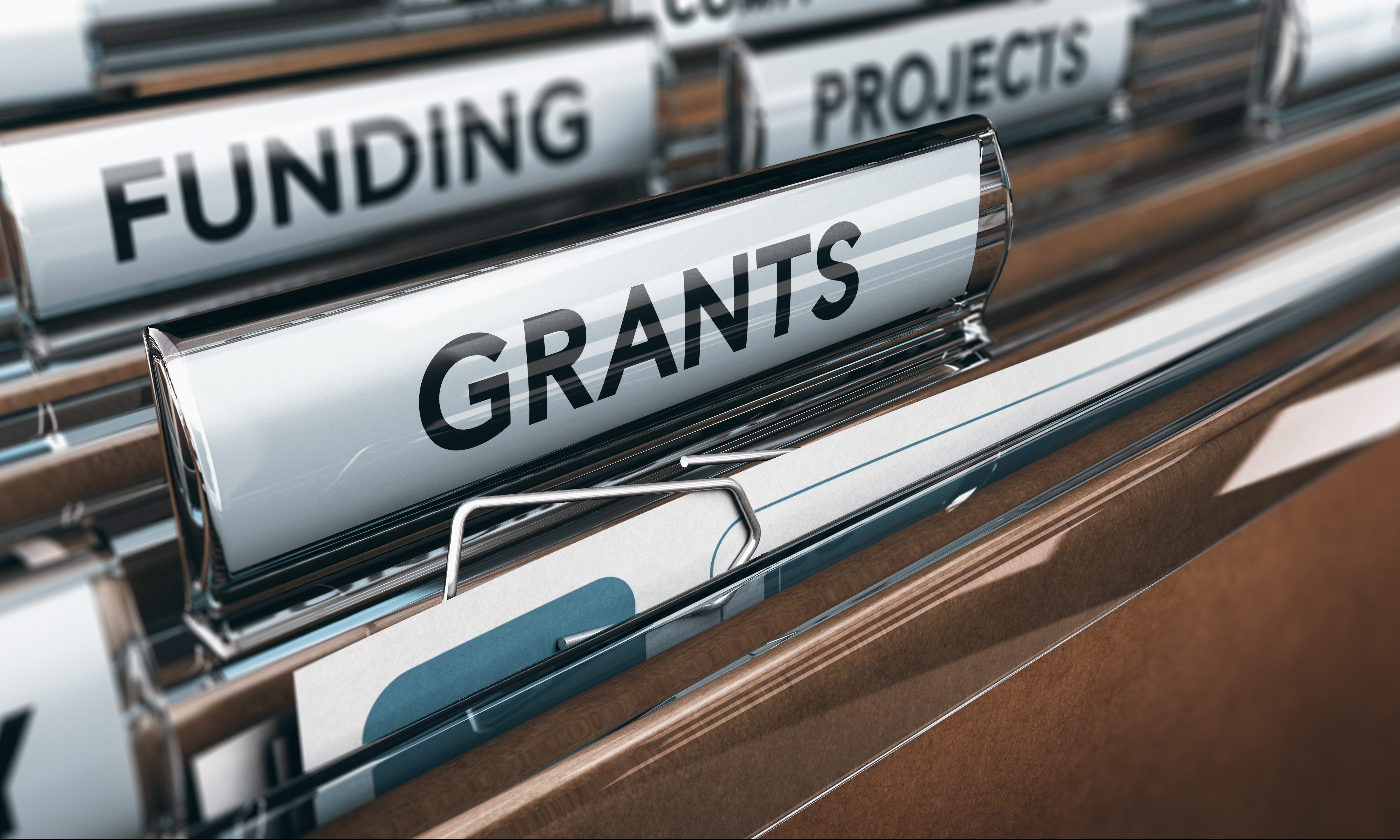 More than 60 Alabama cities and counties will soon see improvements in their communities thanks to almost $19.4 million in Community Development Block Grants awarded by Gov. Kay Ivey. 
The CDBG funds will be used to repair dangerous roads, provide safe water, build community and senior centers, improve sewer systems and more.
"Community Development Block Grants help raise the living standards for thousands of Alabamians who may have struggled with dangerous roads, sewage backed up in their homes or find it difficult to wash clothes because of inadequate water pressure," Ivey said. "I am pleased to award these grants and I must commend those local elected officials who recognized those struggles and responded to address needs in their communities."
Grants are awarded on competitive basis in several categories including small city, large city, county, community enhancement, Black Belt and planning. Some cities received planning grants in addition to other competitive grants.
In most instances, awarded governments are required to allocate some local funds to projects as a match for the grants.
The Alabama Department of Economic and Community Affairs is administering the grants from funds made available by the U.S. Department of Housing and Urban Development.
"Many local governments, particularly this year with the COVID-19 pandemic, often struggle for funds to provide basic services for residents," ADECA Director Kenneth Boswell said. "ADECA is pleased to join Gov. Ivey in awarding these funds from the CDBG program, which enables governments to accomplish worthwhile projects to make their communities better places to live."
Grants awarded and projects (grouped by geographical region) include:
North Alabama
Ardmore

– $350,000 to replace sewer lines and ensure safe disposal of sewage.

Colbert County

– $182,876 to raise the roadbed and improve drainage to eliminate pavement flooding on Gnat Pond Road, Cassie Davis Street and Marthaler Lane. 

Courtland

– $350,000 to replace aging water lines and provide safe drinking water to residents.

Fort Payne

– $450,000 to demolish and clear the abandoned Fort Payne General Hospital complex. 

Glencoe

– $450,000 to replace sewer lines on East Air Depot Road, Taylor Road and Lonesome Bend Road.

Haleyville

– $450,000 to upgrade sewer, water and streets in several areas of the city. 

Holly Pond

– $250,000 to construct a new senior citizen center to help meet the needs of the growing program.

Limestone County

– $301,000 to provide pavement and drainage improvements on Chapman Hollow Road south of the town of Lester. The project is designed to alleviate flooding.

Morgan County

– $250,000 to upgrade and add an addition to the Falk Senior Center. 

North Courtland

– $347,300 to improve drainage along Davis Street and other parts of the town.

Red Bay

– $445,000 to improve sewer lines in the southeast part of the city. 

Sheffield

– $210,000 to demolish and clear multiple dilapidated residential and commercial structures throughout the city.

Tuscumbia

– $365,000 to raze and clear 23 dilapidated structures located throughout the city.

Vina

– $348,650 to install a new boost pump at a water storage tank to improve water flow and pressure.

Winfield

– $450,000 to improve drainage and upgrade streets to alleviate flooding along Regal Street. 
North Central Alabama
Blountsville

– $250,000 to repair and resurface parts of College Street, Chestnut Street, Church Street and Ratliff Street. 

Chilton County

– $350,000 to pave more than four miles of county roads including County Roads 127, 128 and 201

Cleburne County

– $350,000 to extend public water services to 32 households along portions of County Roads 49, 689, 114 and 447. 

Columbiana

– $450,000 to improve the city's main sewer line to prevent sewage backup and related problems.  

Detroit

– $350,000 to install new water lines and add fire hydrants to benefit more than 100 residents.

Talladega (city)-

$250,000 to demolish and clear dilapidated structures at several locations throughout the city. 

Woodland

– $350,000 to replace water lines at several locations throughout the town to improve water quality and flow.
South Central Alabama
Boligee

– $350,000 to improve the town's sewer lines and manhole covers to ensure no infiltration into the lines from rain and other sources. 

Brantley

– $350,000 to rehabilitate or replace sewer lines and other components of its sewer system. 

Brantley

– $32,000 for a planning grant to help develop a land-use plan, subdivision regulations and zoning ordinances.

Demopolis

– $450,000 to resurface portions of nine streets to include South Glover Street, McGee Street, Hilltop Circle, East Capitol Street, East Lyon Street, North Chestnut Avenue, North Cherry Avenue, North Ash Street, and North Front Avenue. 

Franklin

– $32,000 for a planning grant designed to help the town develop future plans. 

Greene County

-$350,000 to improve 4.5 miles of roads including Basketball Lane, Sandy Way, Smoke Lane, Brush Creek Circle, Curve Lane, Country Road Lane, Plum Lane, Star Lane and Jasmine Lane.

Linden

– $350,000 to resurface and improve drainage on Easley Street, Adams Drive, Ford Street, Brandon Avenue, Barkley Street, Lucas Street, Gardner Street and Louisville Avenue/Pool Street. 

Livingston

– $450,000 to replace sewer lines in the north-central part of the city. 

Pine Hill

– $350,000 to rehabilitate two sewer system lift stations. 

Phenix City

– $250,000 to fund a city-wide cleanup of multiple dilapidated structures. 

Selma

– $450,000 to improve drainage along LL Anderson Avenue, Arsenal Place, Alabama Avenue and Mechanic Street, and Highland Avenue.

Selma

– $40,000 for a planning grant to help the city develop a strategy to deal with dilapidated structures, housing and economic development. 

Sumter County

– $250,000 to renovate the Sumter County E911 Call Center to streamline emergency operations. 

Union Springs

– $450,000 to improve water, sewer and drainage along Bloomfield Street, April Street and Tye Avenue.

Uniontown

– $250,000 to demolish and clear several dilapidated buildings in the town. 

York

– $350,000 to upgrade sewer lines and rehabilitate sewer mains in the Grant City community. 
Southeast Alabama
Ariton

– $250,000 to resurface and improve drainage along Dillard Street, Zumstein Avenue, Williams Street, Barnes Street and Claybank Street.

Ariton

– $30,000 for a planning grant to help the town develop long-range plans and goals. 

Crenshaw County

– $350,000 to repave Helicon Cross Road and Rising Star Road north of Petrey. 

Cottonwood

– $350,000 to replace old and damaged sewer lines and a failing lift station.

Daleville

– $292,500 to replace water lines along Culpepper Street, Wells Avenue, Ennis Street and Holman Street.

Dozier

– $250,000 to improve water pressure and improve fire protection capability in an area along Main Street.

Eufaula

– $450,000 to implement the fourth phase of its housing rehabilitation program. The program will be in the Edgewood subdivision area. 

Hartford

– $350,000 to replace sewer lines and components in the vicinity of Third Avenue. 

Headland-

$450,000 to rehabilitate up to 30 substandard houses in the central and north part of the city. 

Florala

– $350,000 to continue to rehabilitate old and damaged sewer lines in a project that has been ongoing with CDBG funds since 2005.

New Brockton

– $314,000 to renovate and upgrade three sewer pump stations to improve sewage collection. 

Ozark

– $250,000 to resurface at least a portion of nine streets including Brown Drive, Lowery Road, Julian Street, Wilson Avenue, Hall Drive, McDonald Avenue, Woodview Avenue, Brookview Drive and Parkview Drive. 

Pike County

– $350,000 to resurface County Road 7749 (McLure Town Road), northeast of Troy and pave County Road 2256 south of Troy.

Troy

– $250,000 to renovate a portion of the historic Academy Street School and convert it to a community and cultural arts center.  
Southwest/Coastal Alabama
Beatrice

– $350,000 to replace deteriorating water lines and add fire hydrants. 

Conecuh County

– $350,000 to pave sections of 26 roads throughout the county.

East Brewton

– $337,000 to rehabilitate sewer lines and pumping station in the southeast part of the city. 

Elberta

– $350,000 to improve drainage along Baldwin County Road 83 (Main Street) to alleviate flooding.

Escambia County

– $350,000 to replace and extend water lines and install fire hydrants in the Ridge Road community. 

Frisco City

– $250,000 to resurface at least part of several streets including Harvestview Drive, Martin Luther King Jr. Street, School Street, Wiggins Avenue, and Wild Fork Road. 

Fulton

– $350,000 to pave at least sections of Main Street, Eighth Street, First Street and Green Acres Road.

Jackson

– $208,000 to improve drainage on Cemetery Road including adding curbs and gutters. 

Lisman

– $350,000 to resurface parts of Commerce Street, Thomas Drive, Kinnon Heights/Circle, Broad Street, Tower Street, Coleman Circle and West Second Avenue.