Legislature Passes Prison Reform Bill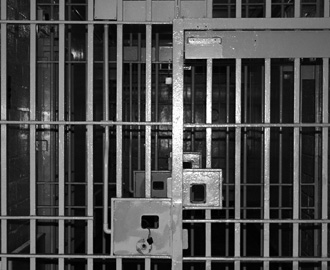 By Brandon Moseley
Alabama Political Reporter
On Thursday, May 7, the Alabama House of Representatives passed a prison reform bill to attempt to deal with the State's prison overcrowding situation.  The Senate has already passed an earlier version of SB67.  The Senate voted to accept the House changes and concur.  The landmark legislation now goes to the Governor.
Alabama Governor Robert Bentley (R) said in a statement, "Today's passage of SB67 is a historic day for Alabama as we take a significant step forward to address reform of Alabama's criminal justice system. This legislation represents a unified effort by all three branches of government to make the criminal justice system more efficient. I want to thank Senator Cam Ward and Representative Mike Jones for their leadership and dedication in helping the state work toward reducing prison crowding and reinvesting in strategies to bolster public safety. I also want to recognize the members of the Prison Reform Task Force who worked hard to get the legislation ready for the 2015 Regular Session. After a full legal review, I plan to sign the bill."
The Alabama Policy Institute (API) issued a statement to thank Senator Cam Ward and Representative Mike Jones for their work on this legislation to alleviate Alabama's severe prison overcrowding problem. They also thanked the Council of State Governments Justice Center for leading the legislature's prison reform task force through the process of identifying solutions and then reaching a consensus on how to best address the challenges Alabama faces in our prisons.
API Vice President, Katherine Robertson, notes, "I am very proud to have been a part of the Prison Reform Task Force. This collaborative effort has provided the necessary catalyst of meaningful reform to Alabama's prison system. The work isn't over, but we have now taken a significant step towards solving a problem that has been decades in the making."
Prison Reform Task force head state Senator Cam Ward (R-Alabaster) told reporters. "I would like to commend the house leadership for making it (prison reform) a priority."  The House has been very good about finding the money to pay for this.  Ward said that the state's Correctional system is at 192 percent capacity.
Sen. Ward continued, "This bill and the prison construction bill that accompanied it will take that down to 138 percent over a five year period." The bill handles what you do on parole, reforms parole so that technical violators lose their parole and end up back in prison for years because they technically violated their parole.  The bill also creates a class D felony for things like petty theft or drug possession.  Offenders could get 1 to 5 years in prison and are not subjected to the habitual offender. This worked well in Texas and North Carolina.
Sen. Ward said that the Plata decision in California showed that the courts are demanding that you have got to reduce your number down to 137 percent. California ignored the courts twice and were taken over.  The takeover has already cost California a half a billion $$ in fines and fees alone.
Ward said that No one is getting out early.  It deals with parole and how we send people in.  We will not see a dramatic change from this year to next year.  No one is being released early.  That is what we are trying avoid: dangerous offenders being released suddenly into our community.
State Representative Thomas Jackson (D-Thomasville) said in debate on the House floor, "If we don't take responsibility for it the federal government will come in and take over and solve it for us."
Jackson said that the bill was a good starting but point did not go far enough because it doesn't do anything to stop the pipeline that feeds the prison system.  "Children drop out of school in the fourth grade because teachers turn them off…Grade four is where the pipeline starts…We call our system Corrections because it is not really corrections.  We don't correct anybody's behavior."
Rep. Mike Jones (R-Andalusia) agreed: "We have to follow this up with a next step. There are some pieces in the legislation that will help but while working on this I saw there is a lot more that we can do."
Rep. Mike Hill (R-Shelby County) said, "Thank you Rep. Jones for doing this."  The county sheriffs have concerns on how much this is going to cost them.  If there is an issue we could be back in a year. I am excited that you brought this bill.
Rep. John Rogers (D-Birmingham) said, "This ain't a bad bill.  I don't think it is enough. It ain't going to do a heck of a lot for overcrowding. Anytime you have over 200 percent overcrowding you can't do much about it with a bill."
Rep. Rogers said, I have talked to the people in Washington and they say you have to bring a major piece of legislation each year for the next few years.  They are not letting you out of the lawsuit. They are telling me that we are going to have to release prisoners. This is a good bill and is a step in the right direction.
Rep. Jones said that this plan will decrease Alabama's prison population by 4813 over 5 years.  This bill deals with recidivism. There is a need for a follow up bill and I am committed to working with you on that for the next session.
Rep. Rogers said "I want you to realize that this is not enough." Prison wardens will tell you that we got 50 percent that shouldn't be here. Tutwiler is worse than that.  You have one guard for 200 prisoners. We got to hire more guards.  We have got to release more prisoners.  We have got a parole board that only meets 3 hours a week and then they don't want to release anybody.
Rep. Jones said that the prison population fluctuates.  It has been nearly 26,000.  Right now as of yesterday it is 24,867.  Goal is to get down to 138 percent capacity because that is the mark used in the California case. 4815 that is a large number.
Rep. Chris Sells (R-Butler County) said, "I would like to thank you for all the work you have done on this bill.  If this is bad for Alabama's sheriffs are going to come back again.
Rep. Jones said I have a letter from the North Carolina Sheriffs association reassuring the sheriffs.  These numbers include those in county jails.  The State has contracts with about ten county jails to hold State prisoners.
Rep. Rogers asked, Do you believe that we can get by without building new prisons?
Jones that is part of the problem we are trying to address with the companion bill, HB620.  Some facilities are so old that they are falling down. Some building will have to be replaced.
Rep. Jones said that recidivism is the biggest concern that we have.
Rep. Laura Hall said that statisticians look at the number of young black boys in the third grade who can't do math and read at grade level to calculate the number of prison beds they are going to need to build.
Sen. Ward said, "We are going to have to do more so that abuse allegations go down."  We have got to add bed space.  A component has to be construction.  Add on a wing where we already own the land.  Construction is a part of anything we do.
The Alabama Prison task force voted to extend its service for another year to continue the study and discussion of improving Alabama's prison system.
Ward said that over the next year the commission will look more into the abuse allegations, mental health, and faith based initiatives. Public safety is first and foremost. "What we are doing is not working." 
Sen. Ward said, This won't happen immediately but we have to do it or the federal government will do it for us.
Three mental health crisis centers coming to Mobile, Montgomery and Huntsville
"Today marks a culture change in Alabama for treatment of individuals with mental illness and substance use disorders," Mental Health Commissioner Lynn Beshear said.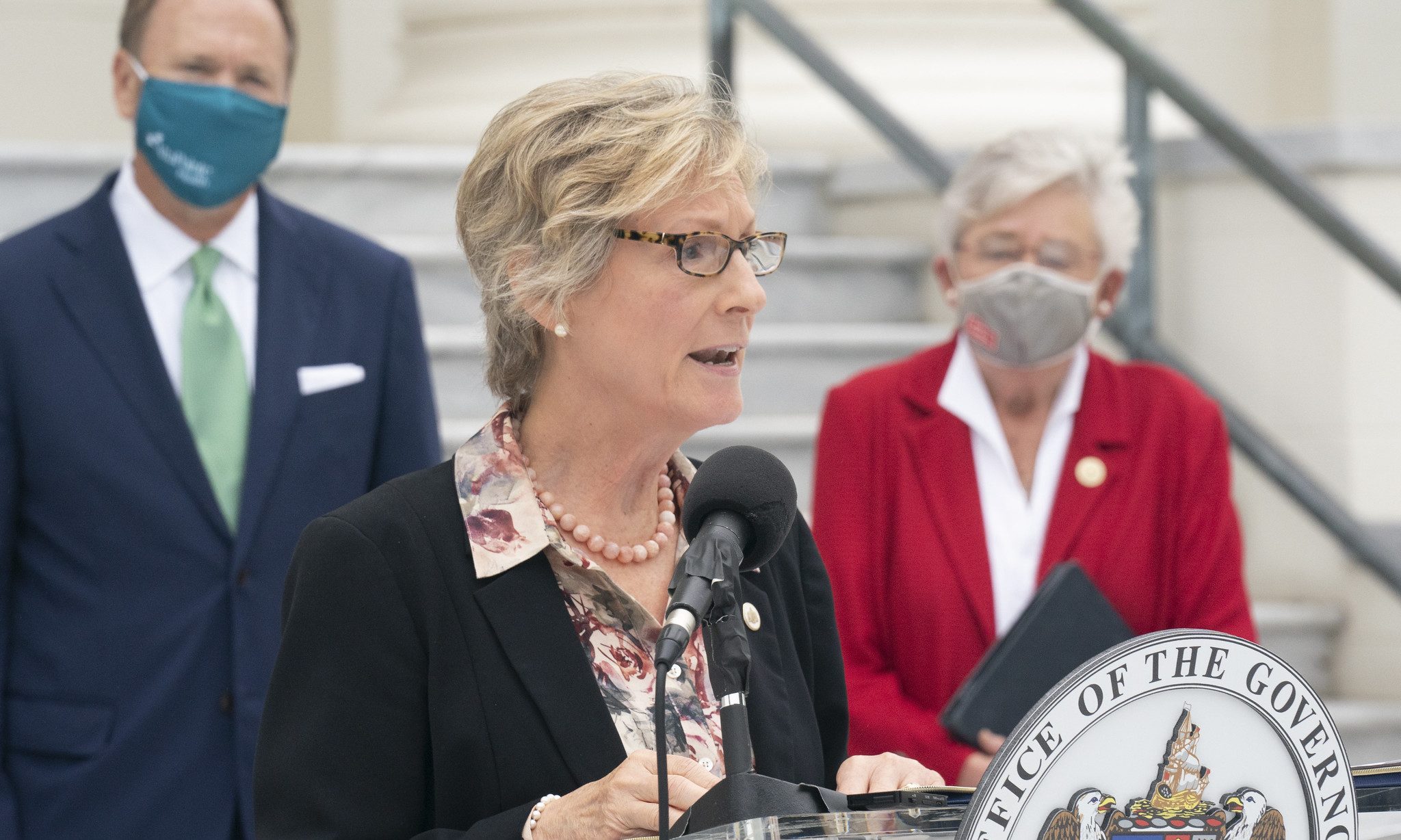 Gov. Kay Ivey on Wednesday announced an $18 million project to create three new mental health crisis centers to be located in Mobile, Montgomery and Huntsville. 
These centers, once in operation, will reduce the number of people suffering from mental health crises who are hospitalized or jailed, Ivey said during a press briefing in front of the Capitol Building in Montgomery. 
"When these facilities are open and fully staffed, these centers will become a safe haven for people facing mental health challenges," Ivey said. 
Lynn Beshear, commissioner of the Alabama Department of Mental Health, said during the briefing that the centers will provide "recovery based" care with "short term stays of a few hours, or up to a few days, to provide treatment, support, and connection to care in the community." 
"Today marks a culture change in Alabama for treatment of individuals with mental illness and substance use disorders," Beshear said. 
Beshear said AltaPointe Health in Mobile will operate one of the three facilities, and once built it is to serve Mobile, Baldwin, Clarke, Conecuh, Escambia, Monroe and Washington counties with 21 new beds, including 15 temporary observation beds. Altapointe will begin with a temporary space while constructing the new facilities, she said. 
Beshear said the Montgomery Area Mental Health Authority is partnering with the East Alabama Mental Health Authority and the Central Alabama Mental Health Authority to serve the 11 counties in Region 3 with 21 new beds, including 10 temporary observation and respite beds. 
"The regional crisis center will be located in Montgomery, and will be open to walk-ins and for drop off by law enforcement, first responders and referrals from emergency rooms," Beshear said. 
Wellstone Behavioral Health in Huntsville was selected to open the third center, and will do so at a temporary site while a new facility is being built, with the help of an additional $2.1 million from local governments, Beshear said. That facility will eventually have 39 beds, including 15 for temporary observation and 24 for extended observation.
"There's not a day that goes by that after-hours care is not an issue in our state," said Jeremy Blair, CEO of Wellstone Behavioral Health, speaking at the press conference. "And so I applaud the Department of Mental Health and the leaders for their efforts in recognizing that and taking it a step further and funding our efforts here." 
Asked by a reporter why a center wasn't located in Jefferson County, one of the most populous counties with a great need for such a center, Ivey said those residents will be served in one of the other regions. 
"Plans are underway to continue this effort. Today's beginning, with these three crisis centers, is just the beginning," Ivey said. 
Ivey added that request for proposals were sent out for these three centers and "it was a strong competition for the location of these three crisis centers." 
Alabama House Majority Leader Nathaniel Ledbetter, R-Rainsville, said during the briefing that more than a year ago, Ivey asked him what the state should be looking at, and that he replied "we're failing miserably in mental health."
Ledbetter said Ivey asked him to take on the challenge of correcting the state's response to mental health, and a team was created to do just that. 
"Working together, today's announcement will not only change Alabamians lives, but will help to save lives," Ledbetter said.