Jackie Curtiss Elected Chairman of Young Republican Federation of Alabama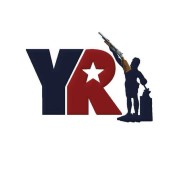 By Brandon Moseley
Alabama Political Reporter
On Saturday, May 17, the Young Republican Federation of Alabama held their convention in Birmingham.  Alabama's next generation of leaders met for networking, continuing education, fellowship, and to elect new State officers.  Chairman Clayton Turner was not seeking another term.
The Young Republicans unanimously selected Greater Birmingham Young Republican Chair, Jackie Curtiss.
For Senior Vice Chairman the YRs elected Jordan Doufexis.
Secretary Gardendale Councilman Blake Guinn was elected Secretary.
County Commissioner Brandon Shoupe was elected Treasurer.
Brent Beal was elected to be National Committeeman.
Megan Rhea Lewis was chosen to be National Committeewoman.
Matt Brown was voted in as Congressional District One Chairman.
In Congressional District 2 Drew Nelson was elected Chairman.
In CD3 Adam Thompson was chosen as Chairman.
In CD4 Ashley Stanford will serve as Chair.
In CD5 Robert Irvin was elected Chairman.
State Representative Matt Fridy will be the Chairman of Congressional District 6.
In CD7 the Young Republicans elected Stephanie Petelos.
Outgoing YRFA Chairman Clayton Mark Turner told the group, "It has been an honor to serve you. I appreciate you more than you will ever know." Turner said that one of the highlights of his term was that the YRFA hosted the YR national convention. Republican National Committee Chair Reince Priebus, Senator Jeff Sessions, and Alabama Governor Robert Bentley were all guests at the YR convention.
Turner said then two major donors backed out of their commitments to support the YR Convention. "That left us with $25,000 in debt in 2013. Today we are entirely debt free." Turner thanked Sen. Jabo Waggoner, Speaker Mike Hubbard, State Rep. Matt Fridy, Sen. Bill Hightower, and others for their help in retiring the debt.  Turner also thanked US Representative Martha Roby (R-Montgomery) for hosting the YR fundraiser to retire the debt.  We asked several other people who declined. Martha Roby went above and beyond in her efforts.  Without her we will still be in debt.
Turner said that the YRs have had some fights with our State party.  "As you know I supported Rep. Mary Sue McClurkin in her bid to be the Alabama Republican Party Chairman, but I have been encouraged by new Chairwoman Terry Lathan.  She stands strong for the YRFA and also for the party as a whole."
Clayton Mark Turner is the Assistant Secretary of the National Young Republicans. 
Turner said, "During the last three years I have learned a lot and have grown as a person. I believe in this organization. Being a leader does not mean having the title chairman ahead of your name. Thank you very much for letting me serves as you leader." Turner did not seek another term as Chairman.
Joel Blankenship nominated GBYR Chairman Jackie Curtiss for Chair. Blankenship said that Curtiss since becoming active in the YRs has rarely missed a GBYR meeting and has never missed a YRFA meeting.  She has represented Alabama at the Republican Convention as a delegate and represented the YRs as their National Committeewoman. No other candidate was nominated so the vote was by acclamation.
After her unanimous vote, Jackie Curtiss said that she would work to make Alabama the best place to live in the country and that Alabama already has the best YR federation in the country but that she hoped to work to make it even better.
Curtiss was a delegate to the 2012 Republican Convention and served on the GOP's platform committee. Curtiss is a past State Committeewoman for the YRFA and served on the group's finance committee. Curtiss was Vice President of the Sons and Daughters of Liberty while a student at Montevallo and has been an active volunteer in numerous campaigns across the state.  Curtiss is married to prominent political consultant Chris Brown.  The two have a son, Parker.  Both Curtiss and Brown will have seats on the Alabama Republican Party Steering Committee.
Speaker of the House Mike Hubbard (R-Auburn) joined the YRs for a social on Friday at the Birmingham Barons game. Alabama Attorney General Luther Strange (R) spoke at the YR luncheon on Saturday.
Department of Justice sues Ashland Housing Authority alleging racial discrimination
"AHA has engaged in a pattern or practice of race discrimination by steering applicants to housing communities based on race," the complaint alleges.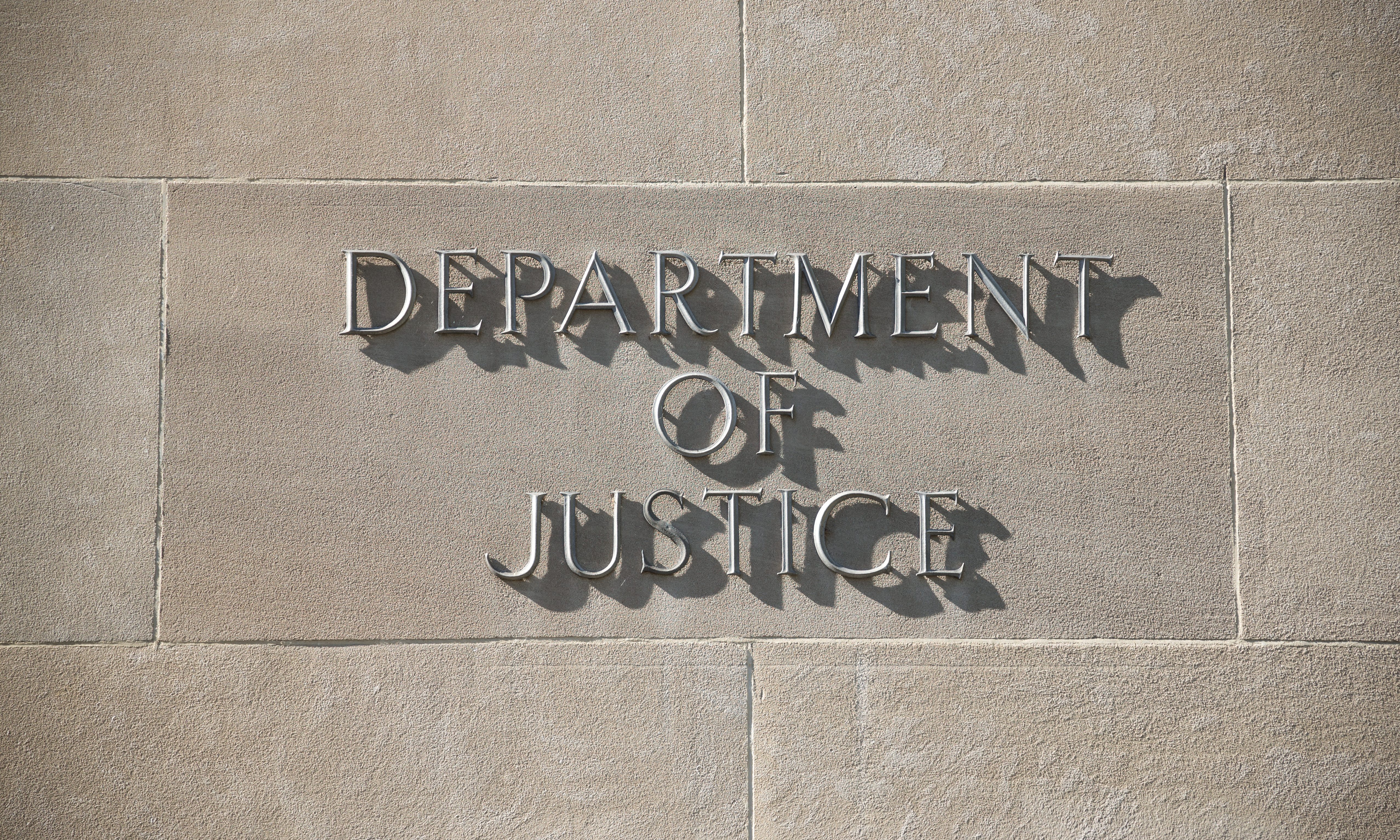 The U.S. Department of Justice on Tuesday filed a lawsuit alleging that the Housing Authority of Ashland violated the Fair Housing Act by intentionally discriminating against Black people who applied for housing because of their race.
The DOJ in its complaint, filed in the U.S. District Court for the Northern District of Alabama, names as defendants the Housing Authority of Ashland, the Southern Development Company of Ashland Ltd., Southern Development Company of Ashland #2 Ltd. and Southern Development Company LLC, which are the private owners and managing agent of one of those housing complexes.
The department's complaint alleges that the Ashland Housing Authority denied Black applicants the opportunity to live in overwhelmingly white housing complexes on the city's East Side, while steering white applicants away from properties whose residents were predominantly Black in the West Side. The AHA operates seven public housing communities spread across both areas, according to the complaint.
"From at least 2012 to the present, AHA has engaged in a pattern or practice of race discrimination by steering applicants to housing communities based on race and by maintaining a racially segregated housing program," the complaint alleges.
The federal government states in the complaint that as of June 2018, 69 percent of all AHA tenants were white, but 99 percent of tenants at Ashland Heights, on the East Side, were white, 92 percent of tenants at another East Side community were white and 91 percent of tenants at yet another East Side housing development were white.
Similar disparities were seen in public housing communities in the West Side, the complaint states.
AHA kept separate waiting lists for both segregated areas, the complaint alleges and allowed applicants who decline offers of housing "without showing good cause, even when they decline offers for race-based reasons," to maintain their position on the waiting list, in violation of AHA's own policies intended to prevent race discrimination.
"On April 11, 1968, one week after the assassination of the Rev. Dr. Martin Luther King, Jr., the United States enacted the Fair Housing Act to outlaw race, color and other forms of discrimination in housing. Denying people housing opportunities because of their race or color is a shameful and blatant violation of the Fair Housing Act," said Assistant Attorney General Eric Dreiband of the Civil Rights Division in a statement. "The United States has made great strides toward Dr. King's dream of a nation where we will be judged by content of our character and not by the color of our skin."
"The dream remains at least partially unfulfilled because we have not completely overcome the scourge of racial bias in housing," Dreiband continued. "Discrimination by those who receive federal taxpayer dollars to provide housing to lower-income applicants is particularly odious because it comes with the support and authority of government. The United States Department of Justice will not stand for this kind of unlawful and intolerable discrimination. The Justice Department will continue to fight to protect the rights of all Americans to rent and own their homes without regard to their race or color."
U.S. Attorney Prim F. Escalona for the Northern District of Alabama said in a statement that individuals and families should not have their rights affected by their race or national origin. "Our office is committed to defending the civil rights of everyone," Escalona said.
The lawsuit seeks damages to compensate victims, civil penalties to the government to vindicate the public interest and a court order barring future discrimination and requiring action to correct the effects of the defendants' discrimination.
The DOJ in a press release encouraged those who believe they have been victims of housing discrimination at the defendants' properties should contact the department toll-free at 1-800-896-7743, mailbox 9997, or by email at [email protected] Individuals who have information about this or another matter involving alleged discrimination may submit a report online at civilrights.justice.gov.
The DOJ in August the U.S. Housing and Urban Development determined that the Decatur Housing Authority was disallowing Black people to live in public housing located in riverfront towers while requiring Black people to live in less attractive apartments elsewhere.