Byrne Says he Supports Finding a Long Term Funding Plan for Transportation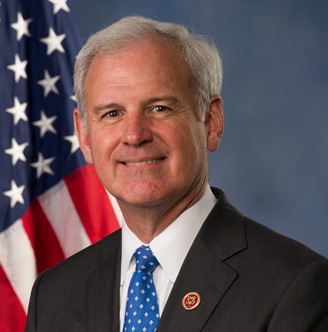 By Brandon Moseley
Alabama Political Reporter
On Tuesday, May 19, the US House of Representatives passed the Highway and Transportation Funding Act (HR2353) to extend highway and transit program authority through July 31.  US Representative Bradley Byrne voted for the measure but expressed his dissatisfaction with yet another temporary fix.
Congressman Bradley Byrne said in a statement, "It is sometimes hard in Washington for Republicans and Democrats to find common ground, but both sides agree we need a long-term, reliable funding stream for the Highway Trust Fund. While I will vote today for a short term extension of highway projects, I will not continue to support kicking the can down the road and putting off difficult decisions. Funding our nation's highway system is a fundamental responsibility of Congress, and it is time we get serious about finding a solution. I intend to be a constructive participant in that process."
Speaker of the House John Boehner (R-Ohio) issued his own statement following the passage of the Highway and Transportation Funding Act HR2353. Speaker Boehner said, "While I'm pleased the House has passed a bill to extend these critical infrastructure programs through the start of the summer driving season, I also share in the frustration of many of my colleagues that we have not yet reached a long-term plan to address the solvency of the Highway Trust Fund.  Our efforts to find a path forward will continue, and I am hopeful that both sides can work together on a long-term solution."
HR2353 will extend the nation's surface transportation programs, including highway, transit and safety programs, through July 31. The bill will ensure that states get reimbursed for expenses on federal-aid programs. The Highway Trust Fund is expected to run out of money after July 31st.  Gas taxes have historically been used to pay for much of transportation projects; however a weak economy and improving fuel economy standards have dramatically decreased the ability of fuel taxes to keep up with the demand for road construction and maintenance projects.
Congressman Byrne will discuss the issue with US Secretary of Transportation Anthony Foxx when the Secretary visits Mobile next week. The I-10 bridge which connects Baldwin and Mobile Counties has been identified as the biggest transportation need in the district.
Rep. Byrne wrote in a February column, "The Highway Trust Fund (HTF) receives funding from the federal fuel tax of 18.4 cents per gallon on gasoline and 24.4 cents per gallon on diesel fuel.  Since 2008, the HTF 's spending has exceeded the amount it's collected, and more than $53 billion has been supplemented from the Treasury."
Congressman Bradley Byrne represents Alabama's First Congressional District.
USDA is seeking rural energy grant applications
The deadlines to apply for grants is Feb. 1, 2021, and March 31, 2021. Applications for loan guarantees are accepted year-round.
United States Department of Agriculture Deputy Under Secretary for Rural Development Bette Brand on Wednesday invited applications for loan guarantees and grants for renewable energy systems, and to make energy efficiency improvements, conduct energy audits and provide development assistance.
The funding is being provided through the USDA's Rural Energy for America Program, which was created under the 2008 Farm Bill and reauthorized under the 2018 Farm Bill. This notice seeks applications for Fiscal Year 2021 funding.
The deadlines to apply for grants is Feb. 1, 2021, and March 31, 2021. Applications for loan guarantees are accepted year-round.
REAP helps agricultural producers and rural small businesses reduce energy costs and consumption by purchasing and installing renewable energy systems and making energy efficiency improvements in their operations.
Eligible systems may derive energy from wind, solar, hydroelectric, ocean, hydrogen, geothermal or renewable biomass (including anaerobic digesters).
USDA encourages applications that will support recommendations made in the Report to the President of the United States from the Task Force on Agriculture and Rural Prosperity to help improve life in rural America.
Applicants are encouraged to consider projects that provide measurable results in helping rural communities build robust and sustainable economies through strategic investments.
Key strategies include achieving e-Connectivity for rural America, developing the rural economy, harnessing technological innovation, supporting a rural workforce and improving quality of life. For additional information, see the notice in the Federal Register.