INSIDE THE STATEHOUSE
By Steve Flowers
As I was walking out of the Statehouse recently someone asked me, "Do you think we will have gambling in Alabama".  My response was simple. We already have gambling, the state just does not derive any revenue from it.
Indeed gambling proliferates in our state just as it does in all of the other 49 states and the District of Columbia. People gamble online prolifically every day. There are no state line boundaries to internet gambling. All of the revenue from that activity goes out of state. Our people play the lottery, they just buy their tickets in Florida, Georgia and Tennessee. Our surrounding sister states fund their government and educate their children with our recreational dollars.
I hardly go anywhere in the state that I do not hear someone cackle that they are going to Biloxi to the shows at the casinos. Therefore, it did not surprise me when I read that 12% of the patrons at the Mississippi casinos were Alabamians. So our recreational gaming dollars are funding Mississippi state government. In fact, Mississippi derives 11% of their entire state revenue from gaming dollars.
Alabamians do not even have to go to Mississippi casinos, we have them here. They operate as Indian gambling casinos. These casinos are federally sanctioned. Therefore, the state gets no revenue from these facilities. Only the problems and costs associated with gambling addiction.
The so called Indian gambling establishments in Alabama and around the country were created under a cloud of corruption that ranks as one of the most corrupt scandals in American history. "Casino Jack" Abramoff and his partner Bob Scanlan came to Washington armed with $40 million. They essentially bought and bribed enough congressmen and senators to give these casinos a monopoly. After the legislation was passed, Abramoff and Scanlan pled guilty to federal charges of conspiracy, tax evasion and mail fraud. They went to jail with 21 other Washington insiders and congressmen. However, the Indian gambling deal is still federal law.
Bob Scanlan worked for Bob Riley when Riley was a congressman. Soon thereafter Riley ran for governor. He received a good amount of his campaign money from these same Indian gambling syndicates. The Indian gambling money that flowed into the Riley campaign is probably the reason he narrowly won the 2002 Governor's Race.
As pay back for them electing him, Riley spend the last two years of his term working to close down Macon County's VictoryLand. The Indian gambling interests like a monopoly, which is what they have in Alabama.
Gambling dollars are big. The money spent politically is big. That is why it has become the centerpiece of conversation late in this legislative session. Legislators have come to the realization that the beleaguered General Fund is in dire straits. They believe that the good doctor, Gov. Robert Bentley, is right on that point. However, they have not and it appears they will not adopt his $540 million tax package.
The House of Representatives for the first time in four and a half years appears to have become disorganized. They have followed Speaker Mike Hubbard like a flock of sheep. They have been herded like goats. They may have come to the realization that they may be being led like pigs to slaughter.
The leader that has emerged in the first year of the quadrennium is Senate President Pro Tem Del Marsh (R-Anniston). He has offered to the senate a constitutional amendment to let the people of Alabama vote on a lottery. Polling shows that it would pass overwhelmingly in a referendum.
However, it has serious political opposition inside the Statehouse and Capitol getting to the people. Gov. Bentley is opposed inexplicably because it raises about the same amount of money for the General Fund as his tax plan. Speaker Hubbard will oppose it in the House if it gets out of the Senate. He is tied inextricably to the Poach Creek gambling money. Therefore, it looks like there are three different trains going down the tracks and folks that is a recipe for a train wreck.
It looks like a Special Session is in the works. In a Special Session the legislature must focus on the budgets and how to provide the revenue needed for state government to function. A special session is limited to 12 meeting days in 30 calendar days and only items in the governor's call for the session may be addressed without a two-thirds vote by both chambers.  We will see.
See you next week.
Steve Flowers is Alabama's leading political columnist. His weekly column appears in over 60 Alabama newspapers. He served 16 years in the state legislature. Steve may be reached at www.steveflowers.us.
Opinion | The blackest Black Friday ever
"The coming weeks are going to be difficult, no doubt about that."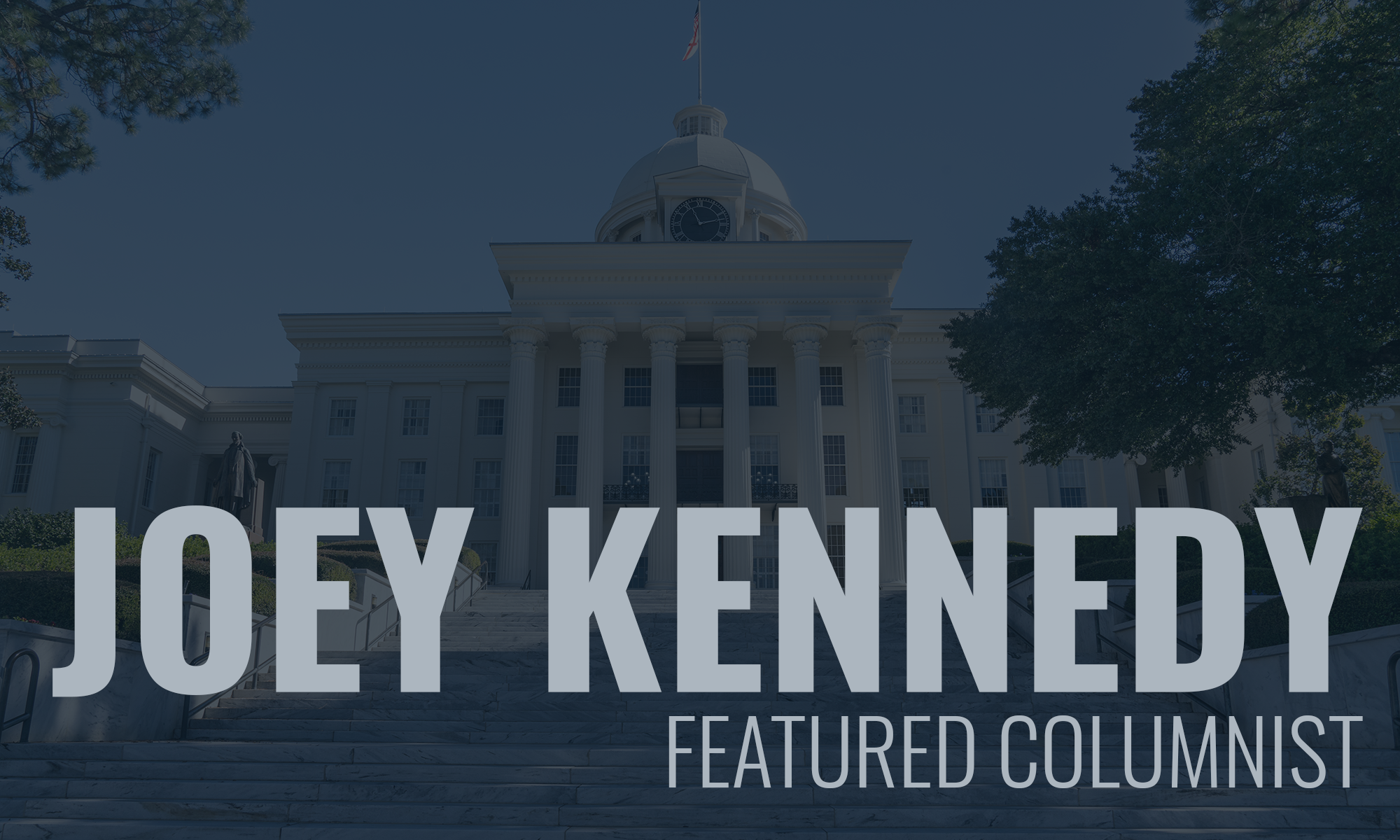 Thursday was Thanksgiving, and it's understandable that many people didn't have a lot to be thankful for. More than 260,000 people are dead because of the COVID-19 pandemic that Donald Trump simply ignored. Around 3 million people have been infected, with many of those suffering lifelong health complications from the virus.
A first Thanksgiving without loved ones. A first Christmas without loved ones bearing down.
Millions of people lost their jobs because of the pandemic. Hundreds of thousands are in danger of being evicted from their homes. Many don't have water or power or heat as the winter settles in.
Thanksgiving? Really?
Except …
Yes, there are many things to be thankful for. Our families, if we have them. Our friends, and we all have them. Our animals, and many of us have them.
We can be thankful that the long, horrible tenure of Donald Trump is nearly over. It's the end of an error.
We can hope that racism will be wrong again. That homophobia, misogyny, xenophobia, and cruelty will fall from the everyday ordinary to the awful extraordinary. Kids in cages, separated from their parents, no more. Chaos in government simply an anomaly at last.
We can hope. That alone is something to be thankful for.
The year 2020 has been a hot mess. Masks, social distancing, hand washing and sanitizing are the norm now. They may be forever.
We should be thankful that COVID-19 vaccines are on the horizon. But that's a strange thankfulness, and we cherish a vaccine for a disease that didn't have to spread as far and wide as it did. It was mismanaged as badly as a crisis can be mismanaged.
There still are people out there who refuse to wear masks or who believe the virus is a hoax. A doctor described people she was caring for who were dying, and all the time denying the virus existed, even to their last breaths.
That's certainly nothing to be thankful for.
Our health care workers, those on the front lines, deserve our thanks and our love. As do grocery store workers, first responders, teachers, and delivery people. Heroes work there.
I'm personally thankful for my wife of 41 years. My daughters in San Diego. My friends here and elsewhere. My pugs and other dogs and animals. I've got plenty to be thankful for, when we pare life down and don't expect so much.
The coming weeks are going to be difficult, no doubt about that.
Too many people traveled this Thanksgiving, and there's going to be a price to pay. Too many people are making plans for Christmas, and there's going to be a price to pay. Too many people are planning New Year's Eve celebrations, and there's going to be a price to pay.
Oh, I'll have some champagne and stay up until midnight on New Year's Eve, if only to witness that this damn year doesn't hang around for one second longer than is allowed.
Perhaps we can see a light at the end of this 2020 tunnel. Maybe by spring, we'll all be vaccinated, and this pandemic will be at the beginning of its end.
But if 2020 has taught us anything, it's that we can't count on, yes, anything.
This is Black Friday. The blackest Black Friday ever. Be careful out there. Wash your hands and wear a mask. Take care of each other. Believe in science. Don't trust a reality show president who, fortunately, finally has been fired.
Do your best to do your best. Let's have a new year that at least promises hope.
Dig deep and find what you're thankful for. Then hug it close with all your might.