Alabama Fire College a Success Story

INSIDE THE STATEHOUSE
By Steve Flowers
The junior college corruption scandal, which occurred around 2006, was one of the worst white collar crimes in Alabama's history. This highly publicized federal probe of the state's two-year college system sent a lot of people to jail.
Roy Johnson, the then director, orchestrated one of the most sensational, brazen, flagrant and pervasive robberies imaginable. Johnson justly was sentenced to ten years in prison and was court ordered to pay back $1.4 million in restitution to the state.
Johnson and his cronies were guilty of creating bogus jobs, fake scholarships, wire fraud, money laundering, conspiracy, phony employment and mail fraud. There were several institutions within the junior college system that were pilfered and used for criminal vehicles. One of Johnson's conduits was the State Fire College in Tuscaloosa. The fire college was raided by the FBI. People were arrested and people went to jail. It was a very corrupt system.
Now, a decade later, nothing could be further from the truth. The Alabama Fire College is one of the greatest comeback stories in our state's political history, and it is a story worth telling. Boasting a new director since 2007, one who has been baptized by fire, Allan Rice, a former firefighter, has done what he does best – put out fires.
Since becoming an independent agency from the two-year college system, Rice and the Alabama Firefighters Personnel Standards and Education Commission and staff of the fire college have put out lots of fires to get to where they are today. They have streamlined their budget, while increasing the number of students served by 112 percent.
There is no arrogance or executive privilege at the college, just hard work and public service. They have overcome a negative reputation and they take very seriously the public trust that has been placed in them. Servant leadership is the example that is set by the staff and the mood there is one of humility, not haughtiness.
Every audit conducted since 2007 has not only been good, but flawless. Because of their sordid past, the college undergoes more audits than the average state agency, but they do not mind one bit and it shows in every perfect audit they get. They have twice as many audits and they pass just that many with perfection and with pride. That is good management and that is the kind of accountability and transparency people want and should demand when tax dollars are involved.
The mission of the Alabama Fire College reads, "Our continuing commitment is to facilitate excellence in education, training, certification and support services for the emergency response community." In addition to training Alabama's career and volunteer firefighters, they provide their services to private industry and the U.S. Department of Defense firefighting forces located at military installations around the world. The fire college also operates the most successful paramedic training program in the State of Alabama.
To achieve their mission, they are guided by the pursuit of five core strategies: providing excellent education and training, supporting the Alabama fire service, promoting higher education for the fire service, providing excellent customer service and ensuring stewardship of public resources.
Not only do they conduct training classes in every county in Alabama, they also operate 10 regional offices, 19 regional training and extension centers and provide educational offerings and training experiences to almost 26,000 students in Alabama, other states and foreign countries. Italy, Angola, Japan, the U.K., Canada and Greece are some of the countries that have been served by the Alabama Fire College last year alone.
The Alabama Fire College is an institution of higher education and of servant leadership it is a phenomenal comeback story and a bright jewel in the crown of Alabama's educational system. Many other agencies could learn a lesson from the comeback story they have written in Tuscaloosa, where putting out fires is what they do best at the Alabama Fire College.
See you next week.
Steve Flowers is Alabama's leading political columnist. His weekly column appears in over 60 Alabama newspapers. He served 16 years in the state legislature. Steve may be reached at www.steveflowers.us.
Print this piece
Opinion | 1964 Goldwater landslide was beginning of Republican dominance in the South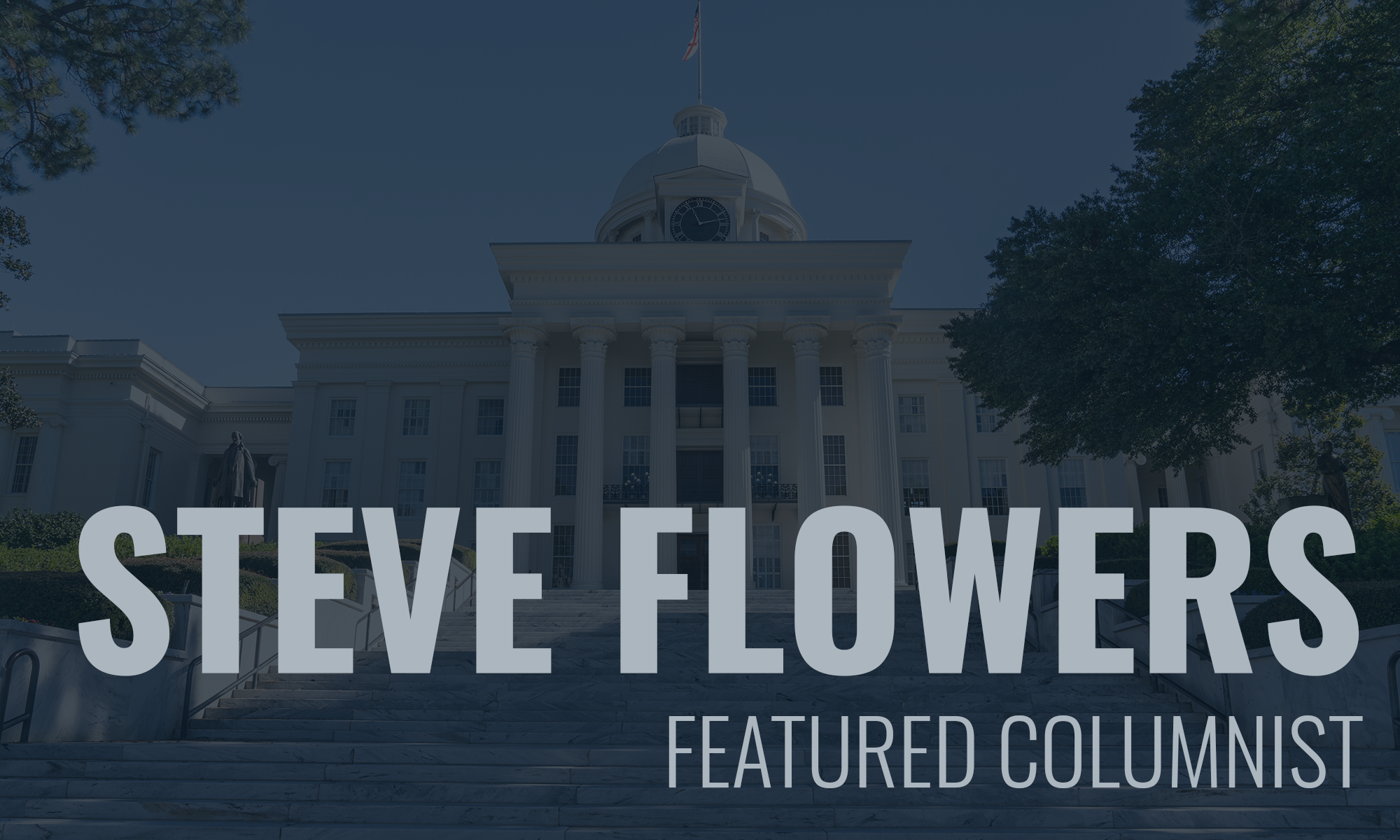 Our primary runoffs have been postponed until July 14, 2020. It was a wise and prudent decision by Secretary of State John Merrill and Gov. Kay Ivey. Most voters are older and you are asking them to come out and vote and at the same time stay home.
The main event will be the GOP runoff for the U.S. Senate. The two combatants, Jeff Sessions and Tommy Tuberville, will now square off in the middle of a hot Alabama summer. The winner will be heavily favored to go to Washington. We are a very reliably Republican state especially in a presidential election year.
Many of you have asked, "When did Alabama become a dominant one–party Republican state?" Well it all began in the Presidential year of 1964.  The 1964 election was the turning point when the Deep South states of Alabama, Mississippi, Georgia, Louisiana and South Carolina voted for Barry Goldwater and never looked back.  It was the race issue that won southerners over for Goldwater.  The Republican Party captured the race issue that year and have never let go of it.
The South which was known as the "Solid South" for more than six decades, because we were solidly Democratic, are today known as the "Solid South" because we are solidly Republican.Presidential candidates ignore us during the campaign because it is a foregone conclusion that we will vote Republican, just as presidential candidates ignored us for the first 60 years of the 20th Century, because it was a foregone conclusion that we were going to vote Democratic.
George Wallace had ridden the race issue into the Governor's office in 1962.  It had reached a fever pitch in 1964.  Democratic President, Lyndon Johnson, had passed sweeping Civil Rights legislation which white southerners detested.  
The only non-southern senator to oppose the Civil Rights legislation was Republican Senator Barry Goldwater of Arizona.  When the Republican Party met at the old Cow Palace in San Francisco, they nominated Goldwater as their 1964 presidential candidate.  Johnson annihilated him, nationwide, but Goldwater won the South in a landslide.  
Before that fall day in November of 1964, there was no Republican Party in Alabama.  There were no Republican officeholders. There was no Republican primary. Republicans chose their candidates in backroom conventions.  Except for a few Lincoln Republicans in the hill counties, it was hard getting a white Alabamian even to admit they were Republican.
That all changed in 1964.  Goldwater and the Republicans became identified with segregation and the white Southern voter fled the Democratic Party en masse.   As the Fall election of 1964 approached the talk in the country stores around Alabama was that a good many good ole boys were going to vote straight Republican even if their daddies did turn over in their graves.  Enterprising local bottling companies got into the debate and filled up drink boxes in the country stores labeled Johnson Juice and Gold Water.  The Gold Water was outselling the Johnson Juice 3-to-1.
Alabamians not only voted for Barry Goldwater but also pulled the straight Republican lever out of anger towards Lyndon Johnson's Civil Rights agenda.  Most of Alabama's eight-member Congressional delegation, with more than 100 years of seniority was wiped out by straight ticket Republican voting on that November 1964 day.
Earlier that year, Lyndon B. Johnson, the toughest, crudest, most corrupt and yes most effective man to ever serve in the White House, made a profound statement.  As he signed the Civil Rights Bill he had pushed through Congress, he looked over at the great Southern Lion, Richard Russell of Georgia, and as Senator Russell glared at Johnson with his steel stare, Lyndon said, "I just signed the South over to the Republican Party for the next 60 years." Johnson's words were prophetic.
Folks, beginning with the 1964 election, there have been 17 presidential elections counting this year.  If you assume that Donald Trump carries our state in November, that is a safe assumption, Alabama has voted for the Republican nominee 16 out of 17 elections over the past 56 years.  Georgia peanut farmer, Jimmy Carter, is the only interloper for the Democrats in 1976.
The U.S. Senate seat up this year was first won by a Republican in 1996.  That Republican was Jeff Sessions.  
So folks, in 1964, Alabama became a Republican state and it happened in what was called the Southern Republican "Goldwater Landslide."
See you next week.
Steve Flowers is Alabama's leading political columnist. His weekly column appears in over 60 Alabama newspapers. He served 16 years in the state legislature. Steve may be reached at www.steveflowers.us.
Print this piece