INSIDE THE STATEHOUSE
By Steve Flowers
Many would argue, and indeed numerous surveys indicate, that Alabama is one of, if not the most, conservative states in America. I would argue that if that is true then our Alabama legislature is reflective of their constituents.
A good many of the online and remaining large city daily newspapers castigate our super majority Republican legislature as ultra right wing uncaring crazies that pass ludicrous social issue fanatical bills that are blatantly unconstitutional. They also say that they have taken an ostrich approach to facing the state's financial crisis in favor of sticking to their no tax pledges. However, I would argue that they are representing their constituents' beliefs and concerns. These left-leaning modern day journalists have never run for nor could they get elected to any public office in Alabama.
During my 16-year tenure in the legislature my philosophy was that I should be a representative of and for my district. In other words, I believed that I should be a conduit for my county's philosophy, wants and needs. Therefore, I would argue that these legislators are simply representing their constituents and as a part of their constituency probably their own beliefs.
As a legislator I had a pretty conservative voting record. In my later years I earned a reputation as a leader when it came to pro business legislation. You might say that even though I voted conservatively on social and business issues my primary conservative interest leaned toward fiscal responsibility.
The primary problem facing our country now is the federal deficit. Fortunately Alabama has a constitutional provision that prohibits deficit spending. Unfortunately our U.S. Constitution does not have this same handcuff. Thus, our Congress continues to spend with no restraint like drunken sailors, while China buys up our debt.
The only advice I would offer to our current legislature is that if they are going to continue to pass social issue bills that are without question unconstitutional, that they do it in the form of resolutions and not legislation. When you actually pass laws, they have to be defended in court by lawyers. It costs a lot of money that the state does not have.
The legislature's actions have rightfully placed Alabama in the eyes of the nation as the most conservative socially and tax wise. That approach has also made us the most broke and least responsible state in America. No state can compare when it comes to cutting essential services of state government. No state has 25,000 prisoners with less than 13,000 prison beds. No state has 400 state troopers when the average state our size and population has 1,500.
As a fiscal conservative, I would urge the legislature to take the resolution approach when they want to politically posture on federal issues like abortion, immigration, gay marriage, and Obama Care. Everyone knows that these issues sell well to their constituents. However, everyone who was awake and passed ninth grade civics also knows they are unconstitutional and the Alabama legislature has nothing to do with these issues. They are systematically and routinely ruled against in Federal Court. They are good campaign fodder but the legislation costs money to defend. A resolution would serve the same purpose and save the state millions.
The legislature did continue to pass pro business legislation to enhance business development that is constitutional. Legislation creating reinvestment incentives in the form of tax abatements will help prevent Alabama companies from moving or closing their operations.
Sen. Trip Pittman, Baldwin County, passed legislation that would create a separate Board of Trustees for the state's community and technical colleges. It will be independent from the State Board of Education. The purpose of this legislative action is to refocus the system's mission on workforce training. This is a good idea.
Another Baldwin countian, Agriculture Commissioner John McMillan has taken the lead when it comes to promoting and regulating drones in the state. Farmers largely are poised to benefit from unmanned flying machines. In the future, they will be used in herding cattle, counting fish, taking an animal's temperature, applying pesticides, checking irrigation devices and alerting farmers of thieves rustling cattle, as well as monitoring growth of crops.
See you next week.
Steve Flowers is Alabama's leading political columnist. His weekly column appears in over 60 Alabama newspapers. He served 16 years in the state legislature. Steve may be reached at www.steveflowers.us.
Print this piece
Opinion | For the love of money, people will die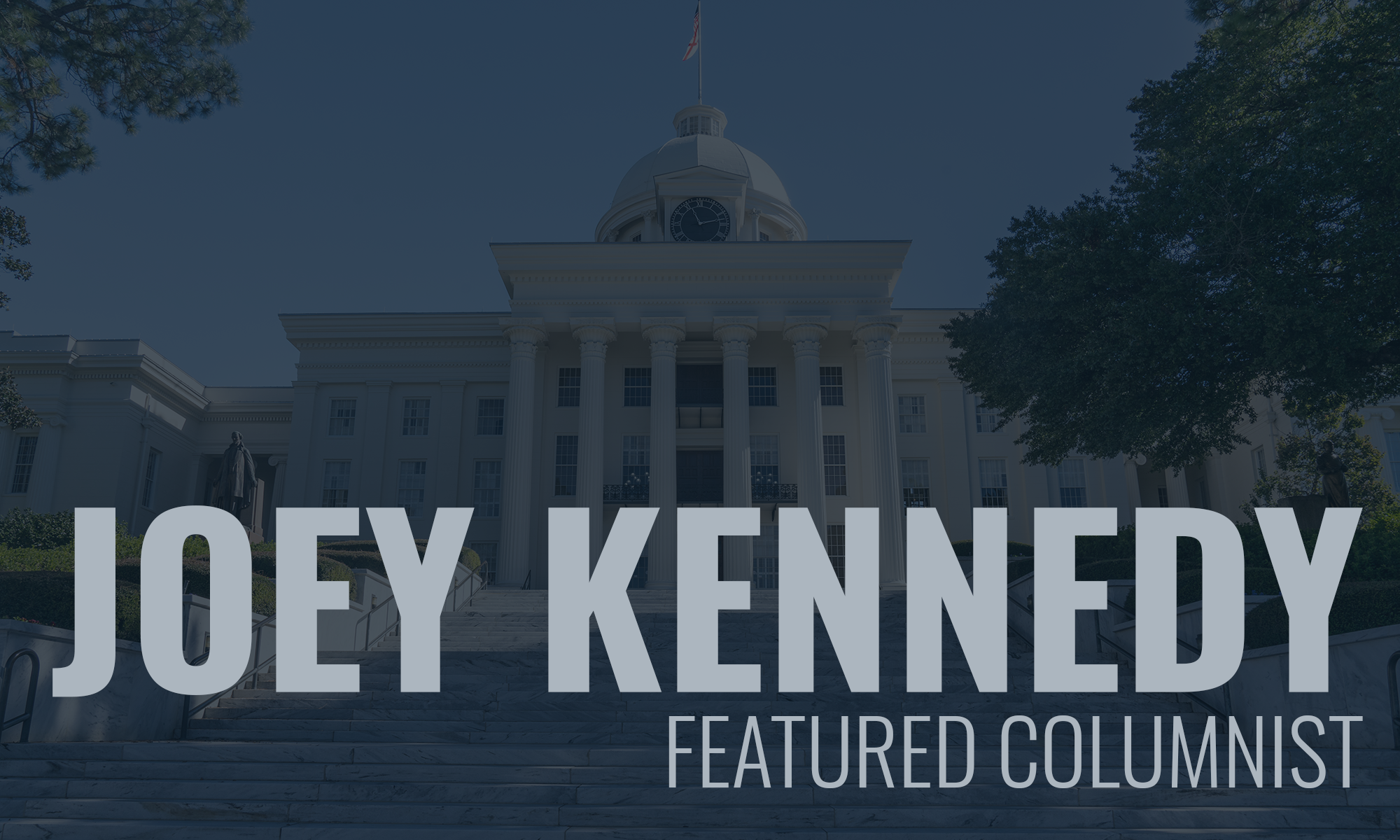 Just as Donald Trump is leaving it to individual states to set policies on the novel coronavirus (COVID-19) pandemic, Alabama Gov. Kay Ivey is refusing to issue a shelter-in-place order to try to curb the virus' reach.
So local mayors and governors in other states are proactively making decisions to protect citizens and to try to slow the infection down.
Jefferson and Shelby counties are the epicenter for the virus in Alabama, which makes sense because a quarter of the state's population lives here. As of this writing, there were at least 135 cases in Jefferson and Shelby counties. That's a meaningless number, though, because as you're reading this a few hours later, the number could have doubled.
To his credit, Mayor Randall Woodfin proposed an ordinance, passed by the City Council, that orders city residents to shelter in place. There are big exceptions – people can leave their homes to go to work and to the grocery store (although companies like Shipt and Instacart will deliver to your home). They can visit their doctors, and walk outside as long as they keep the 6-foot social distancing standard in place. And Woodfin said the police aren't going to arrest anybody for leaving their house. This isn't martial law, Woodfin said.
But it is leverage to keep people at home, and to prevent them from mixing in groups and spreading the virus. This highly contagious disease is moving quickly.
In Tuscaloosa, Mayor Walt Maddox has set a curfew from Friday night until April 3. People are not allowed out of their homes from 10 p.m. to five a.m. The goal, Maddox said, is to reduce social gatherings, especially among the city's young people.
Again, that makes sense. And Maddox didn't rule out other steps, either. As of this writing, Tuscaloosa had just 10 cases, but that number is sure to rise. Still, Maddox is making these important decisions before the cases get out of hand.
Yet, Trump says he wants the nation back open by Easter Sunday (April 12). Ivey says she has no intention of issuing a statewide shelter-in-place order.
The motivation for both Trump's and Ivey's reluctance to act, comes down to one thing: The love of money.
The economy is taking a pounding, that is true. People are dying, too. But Trump would rather people, sick or well, return to their jobs to give a boost to the failing economy. Then, here's what Ivey said, as reported by Alabama Political Reporter: "We have seen other states in the country doing that (shelter in place, lockdowns), as well as other countries … (but) (w)e are not California. We are not New York. We aren't even Louisiana. My priority is to keep the Alabama economy going as much as possible, while we take extraordinary measures to keep everyone healthy and safe." 
You can't do both. That's already been proven. So to Trump and Ivey, money matters more  than saving lives, even those of ourmost vulnerable people.
Trump was so late taking any action that the virus got out of hand in parts of the country, and deaths spiraled. Testing lagged, emergency personal protection equipment wasn't ordered. Some senators had enough warning to sell off millions of dollars in stock before the market crashed, but they didn't send out the alarm because with Trump, if the problem is ignored it doesn't exist.
But see, Trump can't lie his way out of this one, even though he's giving it all he's got.
Testing is just getting up and running in Alabama, but we still have more than 300 cases in less than two weeks – and the number of cases in Alabama now is rising by double digits each day.
The virus is especially dangerous for people who have compromised immune systems or lung, heart, and liver problems. Like my wife, Veronica. Like one of my great students at UAB who has cystic fibrosis. Like many grandmothers and grandfathers, and aunts and uncles out there. Like our good friend Jo Ellen O'Hara, the longtime food editor at The Birmingham News back when it was a newspaper. Jo Ellen is 82 and now living at Fair Haven retirement center. We saw what the novel coronavirus did to nursing homes in Seattle, Washington.
Young people are getting sicker, too, with a good percentage of hospital admissions, nearly half in some places, being people up to age 49. Anybody can get sick, and anybody can die.
That's why the health experts and scientists urge the lockdowns and sheltering in place. Because as long as it's business as usual,the virus will keep spreading, and making people sick, and killing.
People take a chance when they fill up their vehicles at the gas station; who knows who filled up at that pump before you and left the virus behind. Wear plastic gloves when you pump gas. Opening a door can transfer the virus to your hand, and it'll get inside you if you touch your face. That's what all the hand-washing and don't-touch-your-face warnings are about.
But for Trump and Ivey, a "few" deaths are just the price we have to pay to keep the money "rolling" in.
These are some screwed-up priorities.
Joey Kennedy, a Pulitzer Prize winner, writes a column each week for Alabama Political Reporter. Email: [email protected]
Print this piece