"AAA the gift that keeps on giving," maybe not
EDUCATION MATTERS
By Larry Lee 
Legend has it that the phrase "the gift that keeps on giving," was used to describe early versions of the phonograph in the 1920's.  Just 31 months ago the legislature gave us an act that they promised would also, "keep on giving."  It was the Alabama Accountability Act.
But as more and more info about how this legislation is actually working, it is obvious that for the most part, AAA has way underperformed.
As I pointed out here, Scholarship Granting Organizations were supposed to have reports covering from Jan. 1, 2015 to June 30, 2015 to the Alabama Revenue Department by Sept. 1.  Revenue considers nine SGOs to be presently operational.   Three of them met the September deadline and two have just submitted reports.  This means four are on the verge of being "de-listed" by Revenue.
Here is what we now know happened in the first six months of this year.  A total of $11,815,131 was raised by five SGOs.  (Donations made to an SGO are treated as tax credits by the state.  A donor gives $10,000 to a scholarship group and claims a $10,000 credit.  Had they paid their tax instead, the money would have gone to the Education Trust Fund.  In reality, these participants aren't truly donors, instead, they are taxpayers directing their taxes away from public schools.)
These five groups gave out a total of 771 scholarships through the first two quarters of the year.  Of these, 183 went to students who were already attending a private school.  (Remember, we were told originally that the intent of this legislation was to help students stuck in failing schools by their zip code.  No one ever mentioned that scholarships would go to kids who were already in private schools.
Interestingly enough, of the five SGOs that have now reported, only two gave any scholarships from January-June.  These were Scholarships for Kids of Birmingham (761) and Rocket City SGO of Huntsville (10).  Though the Alabama Opportunity Scholarship Fund created by Bob Riley raised $10,170,474, they gave no scholarships.
However, in an article by Mike Cason of AL.com, Executive Director Lesley Searcy says the riley SGO (which is actually controlled by a Florida group) has awarded 2,059 scholarships since June 30.  This is 1,549 than they awarded in 2014–a decrease of 43 percent.
As always, we're left with unanswered questions.  The law clearly states that a student receiving a scholarship is eligible for one the following year if they are still in school.  So the riley SGO didn't renew 1,540 scholarships?  And why wait until mid-summer to let both students and schools that they have a scholarship?
Here is what we know as of Sept. 20, 2015.  Revenue Department records show a total of $14,171,765 has been raised this year to be counted on 2014 returns (an amendment to AAA in the last regular session opened this door) and 2015 returns.  This, plus what was given in 2013 and 2014 means we have now diverted $52,372,354 million from the Education Trust Fund to scholarships.
Through June 30, 2015 a total of 6,572 scholarships were given with 1,250 going to students already attending private schools.  If you add the 2,059 AOSF says they have awarded since June 30 and divide that number into $52,372,354, you get $6,695.
This is the average amount being taken from public schools to give a child a scholarship.  (The state gives an average of $5,828 per student to local systems..
Yep, the gift that keeps on giving.  Only problem, who is doing the getting?
Larry Lee led the study, Lessons Learned from Rural Schools, and is a long-time advocate for public education.  [email protected]  read his blog: www.larryeducation.com
Opinion | On the Nov. 3 ballot, vote "no" on proposed Amendment 1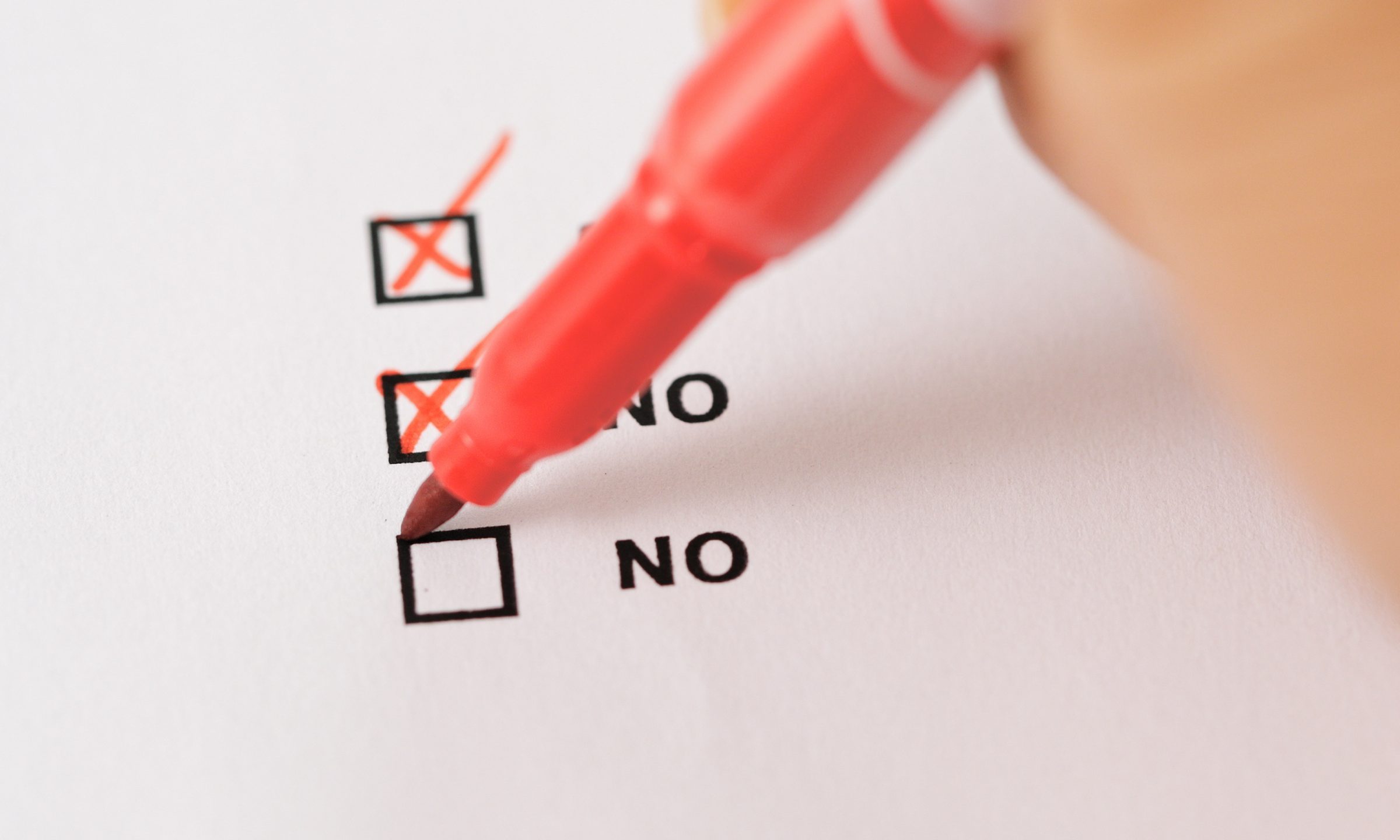 On Nov. 3, 2020, all Alabama voters should vote "no" on proposed Amendment 1. Vote no on Amendment 1 because it could allow state law changes to disenfranchise citizens whom the Legislature does not want to vote. Because Amendment 1 has no practical purpose and because it opens the door to mischief, all voters are urged to vote no.
Currently, the Alabama Constitution provides that "Every citizen of the United States…" has the right to vote in the county where the voter resides. Amendment 1 would delete the word "every" before citizen and replace it with "only a" citizen.
In Alabama, the only United States citizens who cannot vote today are most citizens who have been convicted of a felony of moral turpitude. These felonies are specifically identified in Ala. Code 17-3-30.1.
Without Amendment 1, the Alabama Constitution now says who can vote: every citizen. If voters approve Amendment 1, the Alabama Constitution would only identify a group who cannot vote. With Amendment 1, we, the citizens of the United States in Alabama, thus would lose the state constitutional protection of our voting rights.
In Alabama, no individual who is not a United States citizens can vote in a governmental election. So, Amendment 1 has no impact on non-citizens in Alabama.
Perhaps the purpose of Amendment 1 could be to drive voter turnout of those who mistakenly fear non-citizens can vote. The only other purpose for Amendment 1 would be allowing future Alabama state legislation to disenfranchise groups of Alabama citizens whom a majority of the legislature does not want to vote.
In 2020, the ballots in Florida and Colorado have similar amendments on the ballots. As in Alabama, Citizens Voters, Inc., claims it is responsible for putting these amendments on the ballots in those states. While Citizens Voters' name sounds like it is a good nonprofit, as a 501(c)(4), it has secret political donors. One cannot know who funds Citizen Voters and thus who is behind pushing these amendments with more than $8 million in dark money.
According to Citizen Voter's website, the stated reason for Amendment 1 is that some cities in several other states allow non-citizens to vote. My understanding is that such measures are rare and only apply to voting for local school boards.
And why would a local government's deciding that non-citizens can vote for local school boards be a state constitutional problem? Isn't the good government practice to allow local control of local issues? And again, this issue does not even exist in Alabama.
The bigger question, which makes Amendment 1's danger plain to see, is why eliminate the language protecting "every" citizen's right to vote? For example, Amendment 1 could have proposed "Every citizen and only a citizen" instead of deleting "every" when adding "only a" citizen. Why not leave the "every" citizen language in the Alabama Constitution?
Amendment 1 could allow Alabama new state legislation to disenfranchise some Alabama citizens. Such a change would probably violate federal law. But Alabama has often had voting laws that violated federal law until a lawsuit forced the state of Alabama not to enforce the illegal state voting law.  
The most recent similar law in Alabama might be 2011's HB56, the anti-immigrant law. Both HB56 and Amendment 1 are Alabama state laws that out-of-state interests pushed on us. And HB56 has been largely blocked by federal courts after expensive lawsuits.
Alabama's Nov. 3, 2020, ballot will have six constitutional amendments. On almost all ballots, Amendment 1 will be at the bottom right on the first page (front) of the ballot or will be at the top left on the second page (back) of the ballot.
Let's keep in our state constitution our protection of every voters' right to vote.
Based on Amendment 1's having no practical benefit and its opening many opportunities for mischief, all Alabama voters are strongly urged to vote "no" on Amendment 1.