I have your silver bullet, Governor

By Rep. Darrio Melton
In politics and in life, there is seldom a "silver bullet" solution. Panaceas and cure-alls are typically the talk of snake oil salesmen, while public policy is frequently grounded in realms of give-and-take and cost-benefit analyses.
Alabama's budget crisis has been no different. There have been a number of solutions on the table, each with a costly drawback in exchange for a budget cure–except one.
Governor Bentley has tried to raise taxes on working families and chose to close DMVs and state parks as punishment when legislators on both sides of the aisle failed to comply with his requests.
The Republican Supermajority has tried to cut our way out of the problem, putting Alabama precariously on the cusp of going from small government to no government.
If we look at why the Republican Supermajority's plan won't work, we see the closest thing to a silver bullet option Alabama has available.
See, the bulk of Alabama's general fund budget goes two places: health care and prisons. Both of those services deal with more than dollars at the bottom line–they handily affect people's lives.
Currently, the federal government is offering Alabama $1.24 billion in federal spending within our borders if we would opt-in to the Medicaid Expansion program.
Reports show a single stroke of the Governor's pen authorizing this program could save 210 lives in 2016 and save the state $190 million in money we're currently spending to care for uninsured Alabamians.
To put this in perspective, Governor Bentley recently closed 31 Driver's License offices across the state to save a mere $100,000.
This $190 million in savings could be used to rebuild our roads and bridges, recruit industry to the Black Belt and rural Alabama, keep open state parks, or create small-business loans, which would provide quality jobs for Alabamians who are in desperate need of an opportunity to work, even beyond the 30,000 jobs that would be created in the healthcare industry.
With improved jobs, we see impacts that can't be effectively captured individually. We see families being lifted out of poverty and children performing better in school. We see recidivism rates decrease in our criminal justice system and we see an overall lower crime rate in our communities. We see a brighter future for Alabama shaping up quickly on the horizon, all with a single stroke of the Governor's pen.
While we as a state can afford to spend $2.2 million and millions more in tax credits to bring 200 jobs to North Alabama, the Governor refuses to consider accepting federal money to create 30,000 jobs and, more importantly, to save 217 lives.
The argument from the right is that the state will be expected to cover a portion of the costs in the next 10 years–that amount could range from $188 million to $217 million.
Don't let them fool you: we're saving $190 million simply by implementing the program. This means that we will, in fact, save money for the first 10 years, at which time we'll be budget neutral with the added benefits of the $1.24 billion from federal spending, 30,000 new jobs, 200 lives saved every year, economically advanced families, improved education, decreased crime rates, lowered prison and criminal justice costs, and a brighter future for all of Alabama.
No, Governor, it's not quite a silver bullet, but it's pretty close. It just takes one stroke of your pen to expand Medicaid. Let's do it.
Rep. Darrio Melton is a Democrat from Selma. He was elected to the Alabama House of Representatives in 2010 and currently serves as Chair of the House Democratic Caucus.
Print this piece
Opinion | Remembering civil rights icon Rev. Joseph E. Lowery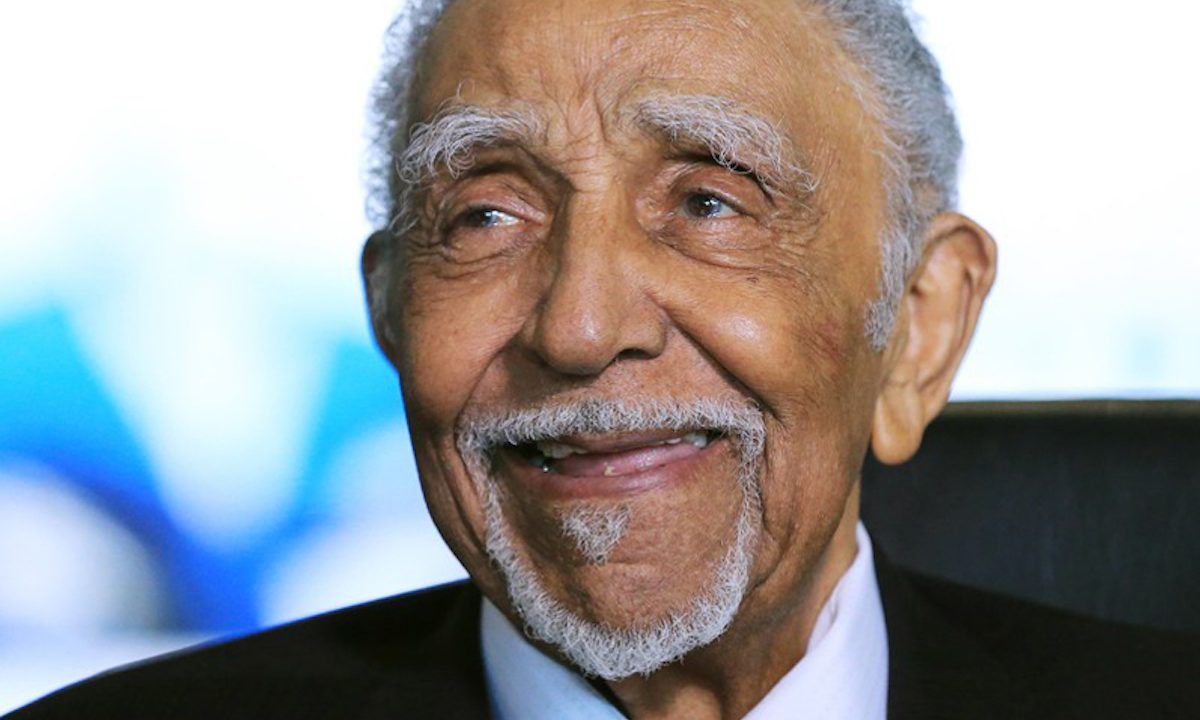 Co-founder of the Southern Christian Leadership Conference, SCLC, Rev. Joseph E. Lowery died on March 27, 2020.  He and his clerical brother, Dr. Martin Luther King, Jr. envisaged SCLC as the national platform needed to inveigh segregation, materialism, and militarism in the South and nation. King became the first SCLC president in 1957, a position he held until his assassination in 1968.  Lowery headed SCLC from 1977 until 1997.
Born in Huntsville, Alabama, Lowery taught school in Birmingham before becoming a minister. He pastored his first church in the Magic City. He also led the Warren Street Methodist Church in Mobile, Alabama and became the leader of the Alabama Civic Affairs Association, the precursor of the Montgomery Improvement Association, MIA.
Perhaps less known is that Joseph Lowery was the last living co-defendant of the landmark Sullivan v. New York Times Company, a libel lawsuit filed by City of Montgomery and State of Alabama officials against the New York Times and Reverends Ralph D. Abernathy, Fred L. Shuttlesworth, Joseph E. Lowery, and Solomon S. Seay, Sr. Montgomery City Police Commissioner L. B. Sullivan, Public Affairs Commissioner Frank Parks, and Mayor Earl James filed $500,000,00 libel lawsuits each.  Gov. John Patterson sued the same defendants adding Dr. Martin Luther King, Jr. for $1 million dollars.
The City and State alleged that the March 29, 1960 New York Times advertisement paid for by The Committee to Defend Martin Luther King, Jr. and the Struggle for Freedom in the South, defamed and libeled the plaintiffs by knowingly publishing false statements.  A chief bone of contention was a paragraph, 39 words, describing actions of the City of Montgomery Police Department against Alabama State College students. On February 25, 1960, those same ASC students sat-in at the Montgomery County Courthouse Cafeteria.  This was Alabama's first sit-in demonstration. The ad claimed "police armed with shotguns and tear gas ringed the campus and padlocked the dining hall."
The New York Times ad sought to raise funds for a trial Dr. King faced in Alabama for tax fraud. The City and State targeted the ministers because they were signatories to the ad. LorraineHansbury, Eleanor Roosevelt, Langston Hughes, Nat King Cole, and Ruby Dee, among others, also signed the ad. Defense counsel argued the Black ministers were included because of their friendships with Dr. King.  The lawsuits sought to harass, harangue, and financially ruin these civil rights leaders.  Temporarily, that is exactly what the suits accomplished.  A collective judgment of $3 million dollars, and an inability to secure a surety bond, allowed the State to garnish the personal property of Abernathy, Seay, Shuttlesworth, and Lowery. Each saw their automobiles seized and sold.  The Marengo County Sheriff also sold 300 acres of land owned by the Rev. Abernathy and his extended family since Reconstruction.
The New York Times won its appeal to redress the State cases in the federal courts. Montgomery County Senior Circuit Judge Walter B. Jones heard the original five cases. A racial cyborg, Jones pronounced from the bench that the Fourteenth Amendment was irrelevant in Alabama and that the Sullivantrial would be conducted "in the belief and knowledge that the white man's justice . . . brought over to this country by the Anglo-Saxon Race . . . will give the parties at the Bar of this Court, regardless of race or color, equal justice under law." Four years after it all began, the Supreme Court of the United States reversed the judgments against the defendants.
As we pray for the repose of Rev. Joseph Echols Lowery, we should remember part of his prayer at President Barak Obama's 2009 inauguration; "We ask you [Lord] to help us work for that day when Black will not be asked to get back . . . and when white will embrace what is right."
Print this piece