Gratitude, Happiness, and America's Founding
By Senator Greg Reed
Thanksgiving is a great time for catching up with family members, watching football, and eating turkey, dressing, and pumpkin and pecan pies. The food is so good, you might even excuse your Uncle Jim's fifth monologue on why Verne and Gary are the worst sportscasters since the dawn of television, as your family prepares for the Iron Bowl on Saturday.
It is a wonderful time of year. But have you ever wondered how Thanksgiving came to be? You might have a vague recollection of some early American settlers (the Pilgrims) with shoe buckles and big black hats celebrating a Thanksgiving with Native Americans, but your memory may go foggy after that.
The story of Thanksgiving indeed began with the early harvest celebrations of the Pilgrims at Plymouth Colony near Cape Cod, Massachusetts. The Pilgrims were an interesting mix of adventurers and preachers, but most were committed Protestant Christians who split from the established Church of England in their homeland. In 1609, this group had been driven from England by religious persecution and landed on the shores of the Netherlands. The Dutch culture proved similarly inhospitable, however, so the Pilgrims sailed in the Mayflower to North America in 1620, where a Native American named Squanto helped this band of European settlers.
Even with Squanto's aid, nearly half the group perished from disease and famine in the first winter. But the survivors reasonably saw the unexpected help of Squanto as a divine blessing, without which they might all have died, and therefore celebrated God's mercy with a harvest festival.
In 1776, at the start of the Revolutionary War, the Continental Congress set aside two days for solemn prayer and fasting, and in 1777, Samuel Adams helped draft a resolution calling for a "day of Thanksgiving" on December 18th to celebrate the colonists' victory over the British at Saratoga. In 1778, the Congress approved a resolution setting aside December 30th for a day of thanksgiving, as it "pleased Almighty God through the Course of the present year to bestow great and manifold Mercies on the People of these United States."
After the Revolutionary War, presidents George Washington, John Adams, and James Madison all issued proclamations setting aside certain days for thanksgiving to God during the early years of our Republic. Typical was the language of Washington's proclamation in 1789:
"I do recommend…the 26th of November next to be devoted by the People of these States…in most humbly offering our prayers and supplications to the great Lord and Ruler of Nations and beseech him to pardon our national and other transgressions– to enable us all, whether in public or private stations, to perform our several and relative duties properly and punctually–to render our national government a blessing to all the people."
In 1941, President Franklin Roosevelt signed legislation officially marking the fourth Thursday in November as the national holiday of Thanksgiving, enshrining in law a practice our nation has carried on since the days of the Pilgrims.
This year, I am deeply thankful for the Christian heritage our ancestors left to the people of America. Despite what the "politically correct" crowd might tell you, the Founding Fathers never intended our country to be free from religion. We are a nation founded explicitly on Judeo-Christian notions of law. As the Declaration of Independence says, we are "endowed by our Creator with certain unalienable Rights, that among these are Life, Liberty and the pursuit of Happiness."
This Thanksgiving, I encourage you to slow down and consider how God has blessed your "pursuit of happiness." We live in a land of material and spiritual abundance, secured by the hard work of men like George Washington and protected now by the bravery of our American soldiers.
It is a tremendous honor to serve the people of Alabama in the State Senate. Yet the essential parts of my "pursuit of happiness" in life are found in the blessings of my dear wife and three sons, who keep me humble in the best of days and laughing in spite of the hardest hours, while my faith in Christ is the bedrock of everything. As G.K. Chesterton wrote, gratitude is indeed happiness doubled by wonder.
Greg Reed is the Alabama Senate Majority Leader and represents Senate District 5, which is comprised of all or parts of Winston, Walker, Tuscaloosa, Jefferson, and Fayette counties.
Print this piece
Opinion | Alabama's economic boom should be heard and felt across the state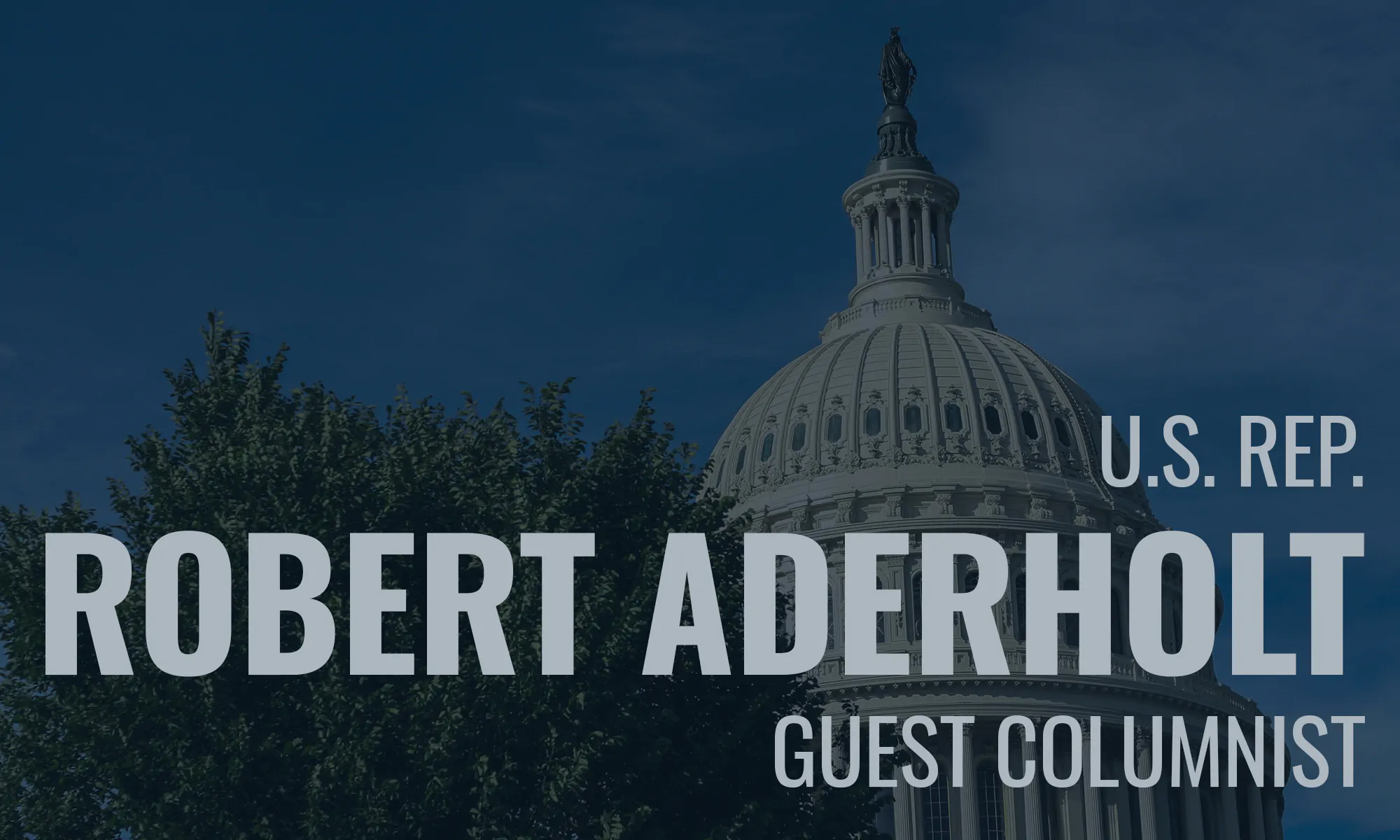 When I was growing up in Haleyville, I can remember people in July and August saying, "it's hotter'n blue blazes outside."  Well, you could certainly describe America and Alabama's current economic boom as being "hotter'n blue blazes."  Alabama's economy is scorching hot, with the lowest unemployment numbers in our state's history.  One county economic development director told me that "if you want a job, you can find one right now."
​I don't doubt that's true, but unfortunately it also depends on what part of the state you live in.   If you are willing and able to drive a couple of hours to and from work, then you certainly have many more options.  Our Defense and Space industries are experiencing tremendous growth. Agriculture is booming. Alabama is the nation's second largest producer of poultry – and that's a good thing.
But we can do even better. A lot of people can't commute long distances every day to reach good jobs, so we've got bring the jobs to them. I believe we can bring high paying, quality jobs to every corner of the 4th District and Alabama and rural America as a whole.  We need to rebuild our essential manufacturing base – and that's something that President Trump has focused on.
And to build upon that, we must prioritize building up our infrastructure.  We must expand high speed internet to every square mile of the 4th District and North Alabama.  We must protect rural hospitals and clinics to make sure people everywhere have access to high quality healthcare. And we must ensure we have a highly trained work force with the skills employers are looking for.
During a recent visit to a locally owned business in Muscle Shoals, Alabama, I was told they have jobs available, but they can't find candidates who can pass a drug test.  This is why I worked in Congress to allocate more than a billion dollars to fight the opioid epidemic.  A highly skilled workforce is essential, but we also need a workforce that isn't dependent on illegal substances to get though the day.  Lack of employment and dependency on drugs is an evil and all-consuming cycle.  We can break that cycle.
We also need to make sure our trade policies are based on common sense.  We want to increase trade by eliminating unfair foreign trade policies.  President Trump did that in the U.S.- Mexico- Canadian (USMCA) trade deal, which opens more markets for American products and helps make America more competitive.  That makes a big difference for our farmers, manufacturers, businesses and for consumers.  We'll have more opportunities for common-sense trade deals in the coming years.
​It's also time for us to stop associating social status and class on whether someone has a four-year college degree.  Trust me, I know many people who have bachelors and master's degrees that aren't worth the paper they're written on.  And at the same time, I've heard of people who have two-year welding degrees from colleges like Wallace State who are making money we normally associate with a doctor.
Two-year associate degrees and high school vocational classes are just as valuable to our economic wellbeing than an economics degree from Harvard.  If someone aspires to achieve a four-year degree, that's great, but they should never be celebrated more than the person who decides to open his own plumbing business.  This is why I'm so supportive of our state's two-year college system and our vocational schools.
​Alabama has so much economic potential.  I hope you will join me in making sure we see this economic expansion continues in places like Huntsville, but also expands into places like Lamar, DeKalb and Fayette counties.  There's no reason we shouldn't all be able to take part in how hot the Alabama economy is right now.   As we also used to say in Haleyville, it's 100 degrees in the shade!
Print this piece