We Can't Have Education Without Educators

By Minority Leader Rep. Craig Ford
One of the biggest problems we have in education right now is the shortage of teachers. This is true both nationally and in Alabama.
Today, fewer college students are enrolling in education courses. Eric Mackey, the executive director of the state superintendents association, recently told the Times Daily that there are about 40 to 45 percent fewer college students studying to be teachers than there were just five years ago, and that there are school systems in Alabama that do not have any certified math, science and special education teachers.
More and more, college students are looking at the teaching profession and saying, "Thanks, but no thanks."
And who can blame them? Since 2008, public education funding in Alabama has been cut more than 20 percent per student. State leaders have eliminated thousands of teaching positions, resulting in larger class sizes, while cutting educators' pay and now toying with the idea of cutting retirement, tenure and other benefits.
How can we get people interested in becoming educators when Republicans are undermining them at every turn? We cannot have education without educators! Yet, we continue to punish those who have stuck with the profession, as well as their students. Teachers have less one-on-one time with students, and now, the possibility of no defined benefits package and even more changes to the tenure system and pay scale.
Of course, then there's the fact that educators haven't had a true pay increase since 2008, and now Republican legislators are considering a pay raise just for teachers in certain fields.
The suggested changes to the defined benefits package alone complete undermine the work our educators do. State leaders have already removed educators' association representatives from the board that oversees the retirement system. Republicans tried to replace the elected members of the board with their political appointees. The most recent blow is looking at doing away with the defined benefits package and replacing it with something similar to a 401k.
And even if Republicans weren't waging a war on public schools and teachers, it's hard enough to encourage young people to become educators.
As it stands right now, teachers make considerably less than other college graduates and certified professionals. In fact, on average teachers make around $14,000 less than those with certifications in other fields, like certified public accountants and registered nurses.
And it's true that teachers don't go into their profession for the money. But neither do nurses, and they still make considerably more.
According to a recent article from The Washington Post, civic-minded public servants coming out of college just simply aren't interested in serving in public education. They would rather form advocacy groups, studying public health with plans to go home and give back to their communities, or prepare to become social workers because they feel they can accomplish more in these professions.
Current college student want to be "agents of change"—not a person who reads from a script and administers standardized tests all day, which is how they see what we have made public education become in this country.
We cannot afford to continue losing talented, motivated young people. Without educators there is no education. Is that what we want for the future of our children?
Unless state leaders start supporting public education instead of undermining it; unless state leaders start appreciating our educators instead of attacking them, we are just going to continue losing the best and brightest young people to other professions.
We must also make sure that state leaders do not undermine the work of our current educators. Right now, on average 30 percent teachers in America will leave the profession after just three years because they get burned out. By year five, 45 percent will leave. If we don't support these hardworking people properly, that number will just continue to rise with fewer and fewer capable people coming in to replace them. We have to give our educators the support they need to be successful.
Successful teachers mean successful classrooms, which means successful kids. It's that simple. If our teachers are not successful, then our children won't be successful. We trust teachers with what is most important in our lives: Our children and their future. If we want the best CEOs or the best doctors, we have to pay the best rate for them. The same is true with educators.
Asking our teachers to do more with less for less money is unacceptable. Going after their retirement, paychecks and job security will only make things worse. We have to make education and attractive profession again, because our children can't get an education if we don't have any educators to teach them.
Rep. Craig Ford is a Democrat from Gadsden and the Minority Leader in the Alabama House of Representatives.
Opinion | On the Nov. 3 ballot, vote "no" on proposed Amendment 1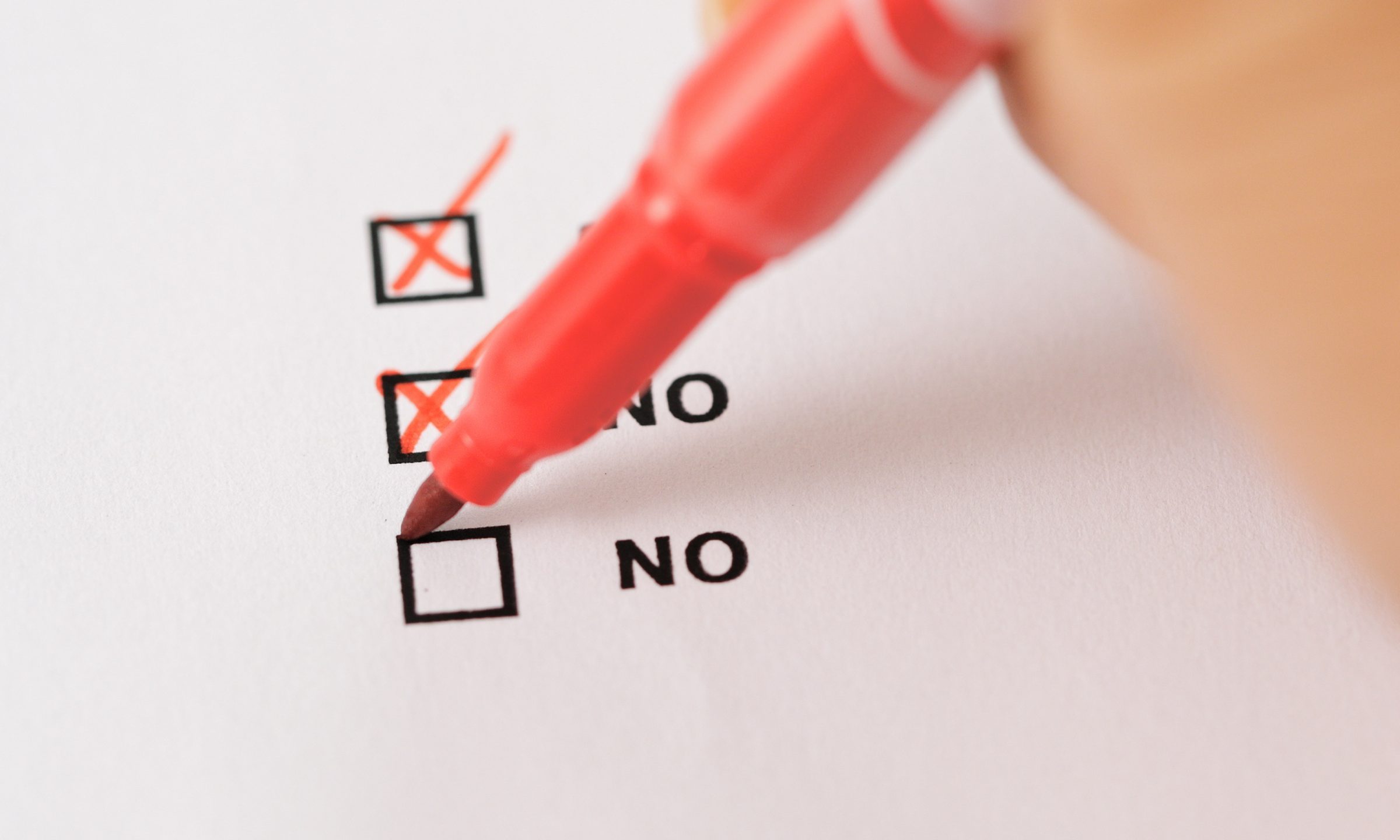 On Nov. 3, 2020, all Alabama voters should vote "no" on proposed Amendment 1. Vote no on Amendment 1 because it could allow state law changes to disenfranchise citizens whom the Legislature does not want to vote. Because Amendment 1 has no practical purpose and because it opens the door to mischief, all voters are urged to vote no.
Currently, the Alabama Constitution provides that "Every citizen of the United States…" has the right to vote in the county where the voter resides. Amendment 1 would delete the word "every" before citizen and replace it with "only a" citizen.
In Alabama, the only United States citizens who cannot vote today are most citizens who have been convicted of a felony of moral turpitude. These felonies are specifically identified in Ala. Code 17-3-30.1.
Without Amendment 1, the Alabama Constitution now says who can vote: every citizen. If voters approve Amendment 1, the Alabama Constitution would only identify a group who cannot vote. With Amendment 1, we, the citizens of the United States in Alabama, thus would lose the state constitutional protection of our voting rights.
In Alabama, no individual who is not a United States citizens can vote in a governmental election. So, Amendment 1 has no impact on non-citizens in Alabama.
Perhaps the purpose of Amendment 1 could be to drive voter turnout of those who mistakenly fear non-citizens can vote. The only other purpose for Amendment 1 would be allowing future Alabama state legislation to disenfranchise groups of Alabama citizens whom a majority of the legislature does not want to vote.
In 2020, the ballots in Florida and Colorado have similar amendments on the ballots. As in Alabama, Citizens Voters, Inc., claims it is responsible for putting these amendments on the ballots in those states. While Citizens Voters' name sounds like it is a good nonprofit, as a 501(c)(4), it has secret political donors. One cannot know who funds Citizen Voters and thus who is behind pushing these amendments with more than $8 million in dark money.
According to Citizen Voter's website, the stated reason for Amendment 1 is that some cities in several other states allow non-citizens to vote. My understanding is that such measures are rare and only apply to voting for local school boards.
And why would a local government's deciding that non-citizens can vote for local school boards be a state constitutional problem? Isn't the good government practice to allow local control of local issues? And again, this issue does not even exist in Alabama.
The bigger question, which makes Amendment 1's danger plain to see, is why eliminate the language protecting "every" citizen's right to vote? For example, Amendment 1 could have proposed "Every citizen and only a citizen" instead of deleting "every" when adding "only a" citizen. Why not leave the "every" citizen language in the Alabama Constitution?
Amendment 1 could allow Alabama new state legislation to disenfranchise some Alabama citizens. Such a change would probably violate federal law. But Alabama has often had voting laws that violated federal law until a lawsuit forced the state of Alabama not to enforce the illegal state voting law.  
The most recent similar law in Alabama might be 2011's HB56, the anti-immigrant law. Both HB56 and Amendment 1 are Alabama state laws that out-of-state interests pushed on us. And HB56 has been largely blocked by federal courts after expensive lawsuits.
Alabama's Nov. 3, 2020, ballot will have six constitutional amendments. On almost all ballots, Amendment 1 will be at the bottom right on the first page (front) of the ballot or will be at the top left on the second page (back) of the ballot.
Let's keep in our state constitution our protection of every voters' right to vote.
Based on Amendment 1's having no practical benefit and its opening many opportunities for mischief, all Alabama voters are strongly urged to vote "no" on Amendment 1.