By Bill Britt
Alabama Political Reporter
Opinion
Insults are a part of life, especially in the political arena. The politicians, the political operatives, and the press are all targets, subject to the vilest vilification. This has always been the case.
It is not wrong to criticize the press, or for the press to rail against politics. That is the nature of the relationship.
But today, anyone with a smart phone can hurl criticism and spew invectives with anonymity on any news website. It's cowardly, but most anonymous critics are spineless, craven individuals, who dwell in the shadows of greater men and women.
The advent of digital media has, in many ways, been good for the Republic, allowing the true meaning of the 1st Amendment to flourish. But as with any new medium, there are down sides. The comment section of news websites are an example, as attorney Max Kennelly has written, "are the cesspool of the internet. Like a moth to a flame, hateful and resentful people flock to the comments of media sites to hurl invective at everyone they can find, including parents who have just lost a child in an accident."
This is why alreporter.com doesn't allow anonymous comments. While they are good for clicks, they are generally harmful, or silly, and do not add to the overall debate. Comment sections grew out of Blogs, in itself a distasteful word to journalists, and is most often used to disparage a writer or a site's content. After over two decades of news reporting in print, broadcast and digital media, I cringe every time I hear the word Blog.
For those of us who remember the origins of blogs, the very word conjures up images of an unwashed, pale-skinned, boy/man, sitting in his parent's basement eating Cheetos, and pounding out opinions to impress his cohorts. This is not to say that blogs have not contributed to overall news reporting; they have, but the term blog is more often used as a pejorative, to dismiss a news report.
Even though this news organization has broken many important investigative stories about corruption in State government, the Alabama Press Association (APA) will not recognize alreporter.com as a full member, hiding behind words like blog. We are only allowed associate members status which offers few benefits. For almost five years we have asked APA to rethink the rules that deny us and others like us the right to full recognition as members. However, we are given the same old excuse: they are working on it, but it is difficult to define who's in and who's out.
Perhaps this is why news organizations throughout the State have time and again seen fit to copy our reporting without attribution. Of course, when they reluctantly give us credit, we are referred to as a blog.
Recently, an award winning journalist wrote me saying, "I have noted over the years, that AL.com and the so-called remaining MSM in Alabama have basically tried to ignore you, dismiss you, belittle you (referring to you as a "blog") and pretend you don't exist—until they need to steal from you…they are jealous that your operation can consistently beat them on big stories."
We have faced the wrath of House Speaker Mike Hubbard, because we dared publish in-depth reports concerning his disgraceful leadership. He has pursued our advertisers, and even those who would dare repost our stories. The House and the Senate have tried to pass laws that to take away our press credentials for three years running, and these are the same republicans who promised government transparency.
Of course, much of this has gone beyond insult to injury, but that is the price of a free press, which we happily pay knowing the Fourth Estate has a vital role in holding government responsible to the people.
In the next few months, the State Legislature will reconvene for the 2016 Session, and Speaker Hubbard will finally face a jury of his peers.
In our State, as in the nation and world, we face perils unknown. Insults are the least of our worries. But it is good to remember what Jean-Jacques Rousseau, the man whose political philosophy influenced the Enlightenment in 18th century Europe said: "Insults are the arguments employed by those who are in the wrong."
Opinion | Clorox, anyone?
There is no comprehensive plan on how to hold the upcoming legislative session safely — not even a rudimentary one.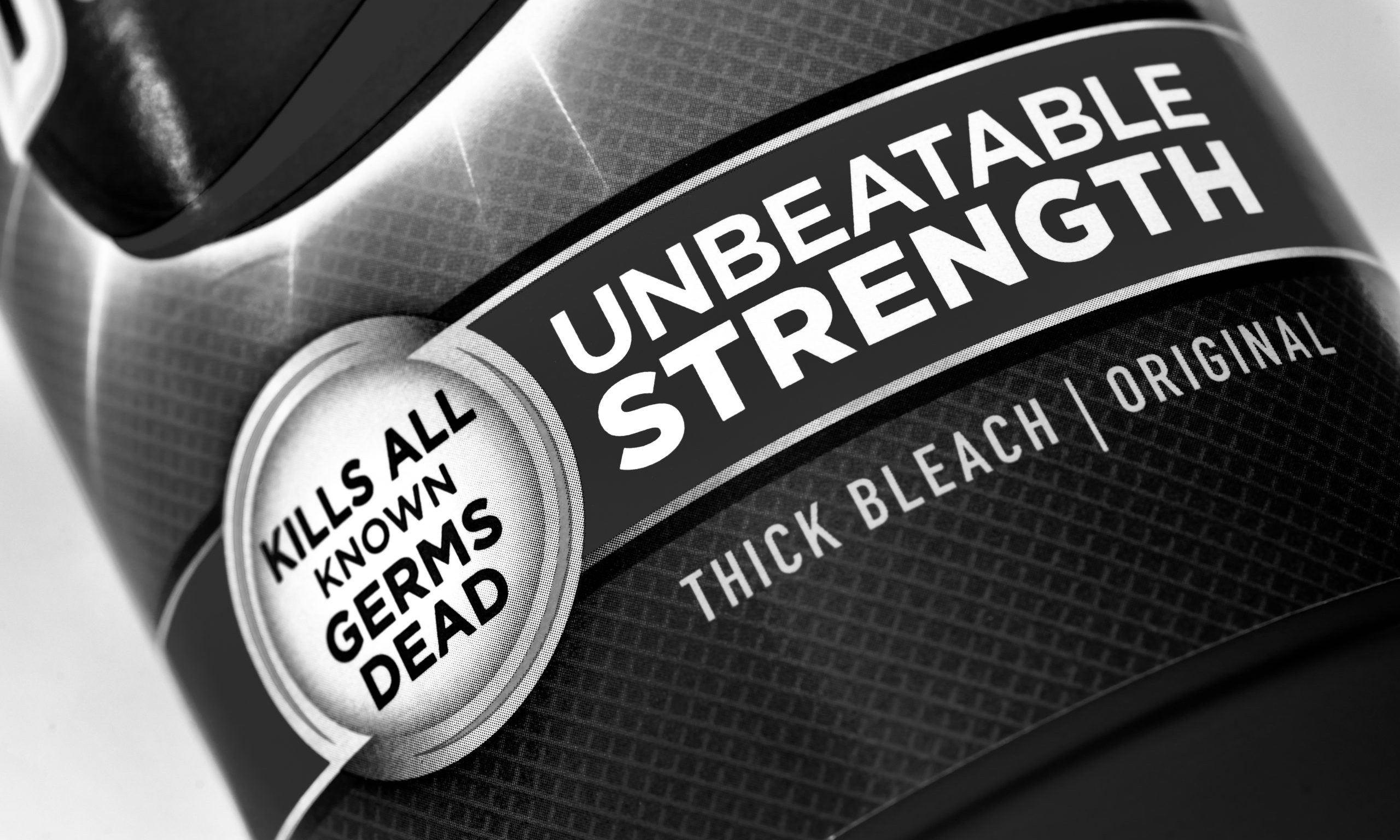 In less than 100 days, the state Legislature will return to Montgomery for the 2021 Legislative Session. As of now, there is no comprehensive plan on how to hold the session safely — not even a rudimentary one.
But perhaps there is a reason to keep the statehouse shuttered as the Legislature seems to have forgotten the governing principles that the nation was built upon, and (hint, hint) it was never a slogan.
One individual at the Statehouse said that there would be a vaccine by February, so why worry about holding Session as usual. Perhaps this individual also believes that a disinfectant cure or a UV light remedy is right around the corner. News flash, as of press time, intravenous Clorox and lightbulb suppositories are still in phase one trials.
Pandemic humor aside, the surprising thing would be if the Legislature actually had a plan at all.
There have been rumors of a plan, even mentions of one, too, but nothing that would allow lawmakers, lobbyists and the public to realistically gather to conduct the peoples' business in a relatively COVID-free environment.
We all want a miracle, but miracles are outside legislative purview, and while prayer is needed at the Statehouse, so is commonsense and a plan.
One plan in consideration is to limit the number of people who can enter the building. That's a bad idea because the public has a right to witness government action and advocate for causes.
At the end of the truncated 2020 session, the Legislature curtailed the number of people in the Statehouse, which violates the law and good government spirit.
Lawmakers come to Montgomery to do the peoples' business — at least that's what they say at campaign events and pancake breakfasts. Of course, they don't really conduct the people's business in Montgomery. That's just a figure of speech.
Legislators represent the people when they are running for office or giving chats at Rotary, but when most — not all — enter the Statehouse, they work for special interests.
Yes, some do care, and all are convinced they are doing a great job, but just like the plan to open the Statehouse safely on Feb. 3, it's sadly an absurd pretense.
The majority of the Legislature consists of Republicans, who used to have a firm sense of what the party represented. While I hate to offend my many friends, the current party couldn't find the most defining principles of traditional governance in our nation if you gave them a GPS and a flashlight.
Let me humbly run down a short list of things that should matter in no particular order.
For the list, I will turn to the 2006 book American Conservatism: An Encyclopedia: "Classical liberalism is the term used to designate the ideology advocating private property, an unhampered market economy, the rule of law, constitutional guarantees of freedom of religion and the press, and international peace based on free trade."
Classical liberalism has nothing to do with modern liberalism and everything to do with our Republic's founding. Classical liberalism underpins the Constitution's foundation, Federalist Papers and the vast majority of the founding generation's ideology, which created our nation's governing structure.
Private property rights are fundamental to what Jefferson called the pursuit of happiness.
And guess what is an individual's most precious piece of property? Their person. Yes, a person's body and mind are an individual's greatest possession. A person's right to live freely with only a minimum amount of government intrusion is essential to happiness. The government's job is not to tell us how to live, rather keep others from harming us, killing us or taking our stuff.
Every year Montgomery seems intent on an ever-expanding agenda to meddle in people's private lives.
Real estate and other property is significant but can't be thoroughly enjoyed if we are dead or in chains designed by the good intentions of the Legislature. Lawmakers are not to be the central planning committee for the soul.
The government should promote a relatively unhampered market economy. Tariffs anyone? Trade wars? No one wins a trade war. Everyone loses. Winning simply means the other side lost more or gives up. It's like a bar fight. Nobody wins it because everyone gets beaten up — but one got it worse.
How about the rule of law? I hear it talked about a lot, but the law must be just for everyone. If the law is applied unequally, is it really the law?
We hear a lot about Second Amendment rights as if that's the big one. But what about freedom of the press? Is that less important? As the nation's second president John Adams said, "Without the pen of Paine, the sword of Washington would have been wielded in vain."
The press is not the enemy of the people. Is there bias? Sometimes. Is there poor reporting? On occasion. But the real enemy are the politicians who defame or attempt to delegitimize the media for not supporting their political agenda. An AR-15 can be coercive but have a free county without a free press in impossible.
Freedom of religion is also paramount to our nation's principles as free people have a right to worship without government interference or mandate. But believe me, some religious leaders would see a government-imposed religion as long as it's the one they like. I often wonder, does religion require a strong man or strong faith? Today it's hard to tell. Like all rights, if you take away the freedom to worship or not, and the whole system of liberty fails.
Last but not least, international peace based on free trade: If a nation is making money by trading with another country, it doesn't have a good reason to bomb it. Likewise, the bounds of capital are generally stronger than political ideology. Money may not make the world go 'round, but a lack of it sure can unleash terrible conflict.
After this exercise in futility, I've decided I'm glad the Legislature doesn't have a plan to open the 2021 session. Why bother? Because the very ideals that genuinely make life, liberty and the pursuit of happiness a reality are the ones at greatest risk of being trampled upon by the Legislature.
Clorox anyone?