Christian Persecution on the Rise

By Brandon Moseley
Alabama Political Reporter
Saturday, January 16, was Religious Freedom Day.  Christian persecutions are on the rise across the globe.
Congressman Robert Aderholt (R-Haleyville) said, "Religious Freedom Day marks 230 years since Virginia passed Thomas Jefferson's statute to protect religious freedom. It became the basis for the First Amendment protection of religious liberties."
Representative Aderholt said, "Wednesday I attended an event at the National Press Club in Washington. At the event Open Doors revealed their list of countries where Christians are persecuted the most in the world. We far too often take our First Amendment rights in this country for granted and forget that in many parts of the world there is no religious freedom."
The top ten countries on Open Doors watch list are: North Korea, Iraq, Eritrea, Afghanistan, Syria, Pakistan, Somalia, Sudan, Iran, and Libya.
According to original reporting by Alabama based EWTN News's Aaron Groote the advocacy group Open Doors reported that, "the pace and scale of persecution of Christians is unprecedented and growing fast."  In 2013, approximately 2,100 Christians killed for faith-related reasons across the globe.  By 2015, that number grew to at least 7,100.
The CEO of Open Door UK and Ireland Lisa Pearce said, "The persecution of Christians is getting worse, in every region in which we work, and it's getting worse fast.  Many countries have dropped down the list, not because persecution there is decreasing, but simply because others are getting worse faster. And it wasn't good three years ago…We can and must be strenuous in protecting Christians and all others facing persecution for their faith."
The group reports that 4,000 Christians were killed in Nigeria for their faith, another 1,200 were killed in the Central African Republic and over 700 died in Chad in 2015.  Over 2,400 churches were attacked or shut down for faith-related reasons according to the Open Doors report.
Christian persecution in the world is also bad in: North Korea, Iraq, Eritrea, Afghanistan, Syria, Pakistan, Somalia, Sudan, Iran and Libya.
In North Korea, "Christians try to hide their faith, as far as possible, to avoid arrest and being sent to a labor camp. Thus, being Christian has to be a well-protected secret, even within families, and most parents refrain from introducing their children to the Christian faith in order to make sure that nothing slips their tongue when they are asked."
In Iraq, hundreds of thousands of Christians have fled due to ISIS and sectarian violence.  "Iraq has suffered from years of structural uncertainty, conflict and instability under a government incapable of enforcing the rule of law and providing a minimum of security."
In Eritrea, "The Eritrean regime is absolutely authoritarian and intolerant towards any form of association, dissent and free expression."  "The government aims to control all religious institutions and has deposed the Eritrean Orthodox patriarch. It has consistently supported the rise of radical Islam in the region, including arming the Islamist extremist group Al-Shabaab."
The group reports that religious extremism, including Islamic, Hindu and Buddhist extremism, is the greatest source of anti-Christian persecution.  The report also blamed tribal antagonisms as well as churches that do not want to recognize Christians of other denominations.
Mexico ranks as 40th on the list and Colombia is 46th due to drug trafficking. Local Church leaders speak out against the drug traffickers, but then are targeted for violence and extortion.
Christians aren't the only religious minorities suffering persecution in the modern world.
On Thursday, CNN reported that Iraqi officials have discovered yet another mass grave in Sinjar, Iraq, containing bodies of Yazidis, including children, who refused to join the Islamic State CNN toured the town with Mayor Mahama al-Shangali. The mayor showed CNN's Nima Elbagir a new mass grave filled with at least 130 bodies of men, women, and children. The Islamic State wanted to take these people to Tal Afar, but they resisted, so were gunned down.
Elbagir said, "Standing at the gravesite, I could still see tossed on the ground the cloth ties that bound their hands. The prayer beads they clutched until the end.  And I saw the empty bullet casings spit out by the guns fired by their killers."
ISIS views the Yazidis as "devil worshippers" and has ordered them to convert to Islam or die.
Early in the ISIS invasion of Iraq the Yazidis retreated with their families to Sinjar Mountain but were trapped by the advancing ISIS forces.  Iraq's Human Rights Minister Mohammed Shia al-Sudani reportedly claims that the militants buried over 500 Yazidis alive in Sinjar.  600 Yazidi children were taken prisoner and used as human shields to ward against allied air strikes.  200 of those children have since escaped back across Kurdish lines.  Kurdish forces managed to retake the town in November 2015. The liberators found another grave filled with 78 elderly women and another with at least 50 people.
Religious Freedom Advocates got a rare moment of good news on Monday when Pastor Saeed Abedini was freed from an Iranian Prison.  The Christian pastor is a US citizen who has been held since 2012.  He was released over the weekend.
The American Center for Law and Justice Jay Sekulow said in a statement, "This is a major victory. We are incredibly grateful to the more than 1.1 million people who have joined us in fighting across the globe for Pastor Saeed's freedom,"
The ACLJ had for years been advocating for Pastor Abedini's freedom from Iran for years.  Congressman Aderholt has on several occasions urged Iran to release Abedini.
Abedini, Washington Post journalist Jason Rezaian, and US Marine veteran Amir Hekmatir, were all released, along with Nosratollah Khosravi-Roodsari, who chose to remain in Iran.
In return for their freedom, the US pardoned or commuted the sentences of seven men: six dual citizens and one Iranian citizen.  Former FBI agent and CIA contractor Robert Levinson has been missing in Iran since 2007, but Iran denies that they are detaining him.  They have promised to work with the State Department in locating Levinson.
Congressman Robert Aderholt represents Alabama's Fourth Congressional District.
Original reporting by CNN and EWTN news contributed to this report.
Fed's promised additional COVID-19 doses to states not coming
An Alabama Department of Public Health spokesman said the federal government's inconsistent flow of vaccines makes planning difficult.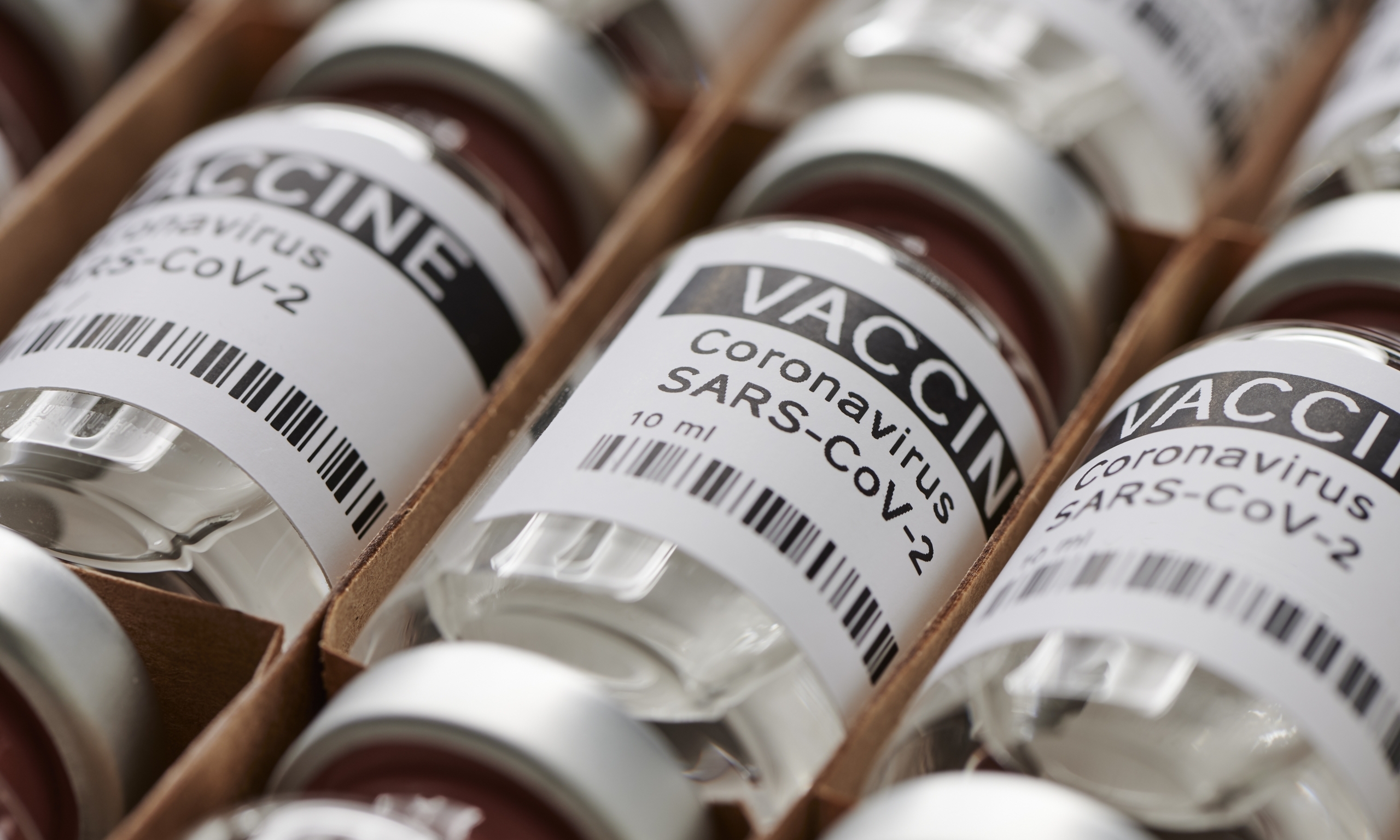 It was unclear Friday just how the federal government's failure to deliver promised additional doses of COVID-19 vaccines to states might impact Alabama's plan to expand vaccinations starting Monday, but the Alabama Department of Public Health is concerned about the state's supply. 
Health and Human Services Secretary Alex Azar on Tuesday announced the federal government would no longer hold back second doses of vaccines and instead send them out to states, in a push to get states to expand vaccinations to larger groups. 
But when that statement was made the federal government had already depleted those reserved doses, according to The Washington Post on Friday, which cited state and federal officials. 
The lack of additional doses could hamper the Alabama Department of Public Health's (ADPH) ability to schedule more vaccinations in the near future. ADPH is to begin administering vaccinations to those aged 75 and older, police and fire, on Monday, but ADPH spokesman Ryan Easterling in a message to APR on Friday said the department is concerned about vaccine supply. 
"While we are concerned about the supply of vaccine, the Alabama Department of Public Health (ADPH) will administer the doses we have according to appointments as we have scheduled, recognizing that further efforts are dependent upon supply," Easterling said.
Easterling said the federal government hadn't promised the state a specific number of additional doses, and explained that the inconsistent flow of vaccines to Alabama from the federal government is making it difficult for ADPH to plan vaccination efforts. 
"We are finding out the allocations we are getting as they are loaded into the system. This makes it very difficult to schedule appointments, when we do not know the amount of vaccines that we will be receiving," Easterling said. "If we knew a consistent amount that we were receiving every week, this would allow us to schedule additional appointments." 
President Donald Trump's Operation Warp Speed stopped stockpiling second doses of the Pfizer vaccines at the end of the year, The Washington Post reported officials as saying, and the last reserve shots of the Moderna vaccine began shipping out over the weekend. Regular vaccine shipments to states means that those in line to get second shot will be able to get them, however, the newspaper reported. 
"States were shocked and surprised that they did not see an increase in their allocations, and when they asked for explanations, some of them were told there was not a large stockpile of second doses to draw from," said an official, who spoke on the condition of anonymity to The Washington Post. "They thought they were getting more doses and they planned for more doses and opened up to 65 and up, thinking they were getting more."
The demand for vaccinations in Alabama is greatly outstripping the ability of ADPH to supply them. The department on Jan. 13 announced that there were no more vaccination appointments available for county health departments, and that eligible callers to the state's COVID-19 hotline would be added to a waiting list. 
The state hasn't yet fully moved into ADPH's phase 1b of its vaccination plan, but has extended into a subsection of phase 1b, to include those 75 and older, police and firefighters. 
ADPH on Jan. 9 made the COVID-19 vaccine hotline – (855) 566-5333 – available for those aged 75 and older, police officers and firefighters to call to set an appointment, but in its first day the hotline took more than 1.1 million calls.  
"The Alabama Department of Public Health (ADPH) is aware that the COVID-19 Vaccine Hotline: 1-855-566-5333 is experiencing difficulties," ADPH said in a Jan. 13 statement. "Staff continues working to expand vaccine scheduling capabilities at the call center."
As of Jan. 16 the state has administered 130,394 doses out of a total supply of 370,575 at the time, according to ADPH. The state at the time was still awaiting delivery of 269,575 doses that had been allocated by the federal government but not yet delivered. 
Alabama had the lowest number of vaccinations administered per 100,000 residents in the nation as of Friday, according to the Centers for Disease Control and Prevention (CDC)., but ADPH in a statement Friday said the CDC's number wasn't complete. 
"ADPH, as part of its ongoing review of vaccine data, determined that some entities did not report complete information which meant that some doses administered were not included in CDC numbers," ADPh said in the statement. "This issue has been corrected, and providers are reminded that all doses of COVID-19 vaccine must be recorded in the system within 24 hours of administration." 
Gov. Kay Ivey in a statement Friday thanked the public for being willing and ready to get their COVID-19 vaccines, and called for patience.  
"Please continue to be patient as we are in the very early stages of distribution. Dr. Harris and his team are continually working to more efficiently get this vaccine into the arms of Alabamians," Ivey said, referring to Alabama State Health Officer Dr. Scott Harris. "Our current supply remains limited, but we are committed to vaccinating as many Alabamians as possible. We will get shots in the arm and off the shelf. In the meantime, be patient, wear your mask and practice good common sense. Let's get this thing behind us."