Christian Persecution on the Rise

By Brandon Moseley
Alabama Political Reporter
Saturday, January 16, was Religious Freedom Day.  Christian persecutions are on the rise across the globe.
Congressman Robert Aderholt (R-Haleyville) said, "Religious Freedom Day marks 230 years since Virginia passed Thomas Jefferson's statute to protect religious freedom. It became the basis for the First Amendment protection of religious liberties."
Representative Aderholt said, "Wednesday I attended an event at the National Press Club in Washington. At the event Open Doors revealed their list of countries where Christians are persecuted the most in the world. We far too often take our First Amendment rights in this country for granted and forget that in many parts of the world there is no religious freedom."
The top ten countries on Open Doors watch list are: North Korea, Iraq, Eritrea, Afghanistan, Syria, Pakistan, Somalia, Sudan, Iran, and Libya.
According to original reporting by Alabama based EWTN News's Aaron Groote the advocacy group Open Doors reported that, "the pace and scale of persecution of Christians is unprecedented and growing fast."  In 2013, approximately 2,100 Christians killed for faith-related reasons across the globe.  By 2015, that number grew to at least 7,100.
The CEO of Open Door UK and Ireland Lisa Pearce said, "The persecution of Christians is getting worse, in every region in which we work, and it's getting worse fast.  Many countries have dropped down the list, not because persecution there is decreasing, but simply because others are getting worse faster. And it wasn't good three years ago…We can and must be strenuous in protecting Christians and all others facing persecution for their faith."
The group reports that 4,000 Christians were killed in Nigeria for their faith, another 1,200 were killed in the Central African Republic and over 700 died in Chad in 2015.  Over 2,400 churches were attacked or shut down for faith-related reasons according to the Open Doors report.
Christian persecution in the world is also bad in: North Korea, Iraq, Eritrea, Afghanistan, Syria, Pakistan, Somalia, Sudan, Iran and Libya.
In North Korea, "Christians try to hide their faith, as far as possible, to avoid arrest and being sent to a labor camp. Thus, being Christian has to be a well-protected secret, even within families, and most parents refrain from introducing their children to the Christian faith in order to make sure that nothing slips their tongue when they are asked."
In Iraq, hundreds of thousands of Christians have fled due to ISIS and sectarian violence.  "Iraq has suffered from years of structural uncertainty, conflict and instability under a government incapable of enforcing the rule of law and providing a minimum of security."
In Eritrea, "The Eritrean regime is absolutely authoritarian and intolerant towards any form of association, dissent and free expression."  "The government aims to control all religious institutions and has deposed the Eritrean Orthodox patriarch. It has consistently supported the rise of radical Islam in the region, including arming the Islamist extremist group Al-Shabaab."
The group reports that religious extremism, including Islamic, Hindu and Buddhist extremism, is the greatest source of anti-Christian persecution.  The report also blamed tribal antagonisms as well as churches that do not want to recognize Christians of other denominations.
Mexico ranks as 40th on the list and Colombia is 46th due to drug trafficking. Local Church leaders speak out against the drug traffickers, but then are targeted for violence and extortion.
Christians aren't the only religious minorities suffering persecution in the modern world.
On Thursday, CNN reported that Iraqi officials have discovered yet another mass grave in Sinjar, Iraq, containing bodies of Yazidis, including children, who refused to join the Islamic State CNN toured the town with Mayor Mahama al-Shangali. The mayor showed CNN's Nima Elbagir a new mass grave filled with at least 130 bodies of men, women, and children. The Islamic State wanted to take these people to Tal Afar, but they resisted, so were gunned down.
Elbagir said, "Standing at the gravesite, I could still see tossed on the ground the cloth ties that bound their hands. The prayer beads they clutched until the end.  And I saw the empty bullet casings spit out by the guns fired by their killers."
ISIS views the Yazidis as "devil worshippers" and has ordered them to convert to Islam or die.
Early in the ISIS invasion of Iraq the Yazidis retreated with their families to Sinjar Mountain but were trapped by the advancing ISIS forces.  Iraq's Human Rights Minister Mohammed Shia al-Sudani reportedly claims that the militants buried over 500 Yazidis alive in Sinjar.  600 Yazidi children were taken prisoner and used as human shields to ward against allied air strikes.  200 of those children have since escaped back across Kurdish lines.  Kurdish forces managed to retake the town in November 2015. The liberators found another grave filled with 78 elderly women and another with at least 50 people.
Religious Freedom Advocates got a rare moment of good news on Monday when Pastor Saeed Abedini was freed from an Iranian Prison.  The Christian pastor is a US citizen who has been held since 2012.  He was released over the weekend.
The American Center for Law and Justice Jay Sekulow said in a statement, "This is a major victory. We are incredibly grateful to the more than 1.1 million people who have joined us in fighting across the globe for Pastor Saeed's freedom,"
The ACLJ had for years been advocating for Pastor Abedini's freedom from Iran for years.  Congressman Aderholt has on several occasions urged Iran to release Abedini.
Abedini, Washington Post journalist Jason Rezaian, and US Marine veteran Amir Hekmatir, were all released, along with Nosratollah Khosravi-Roodsari, who chose to remain in Iran.
In return for their freedom, the US pardoned or commuted the sentences of seven men: six dual citizens and one Iranian citizen.  Former FBI agent and CIA contractor Robert Levinson has been missing in Iran since 2007, but Iran denies that they are detaining him.  They have promised to work with the State Department in locating Levinson.
Congressman Robert Aderholt represents Alabama's Fourth Congressional District.
Original reporting by CNN and EWTN news contributed to this report.
Print this piece
Bill unlocks the "revolving door" for public employees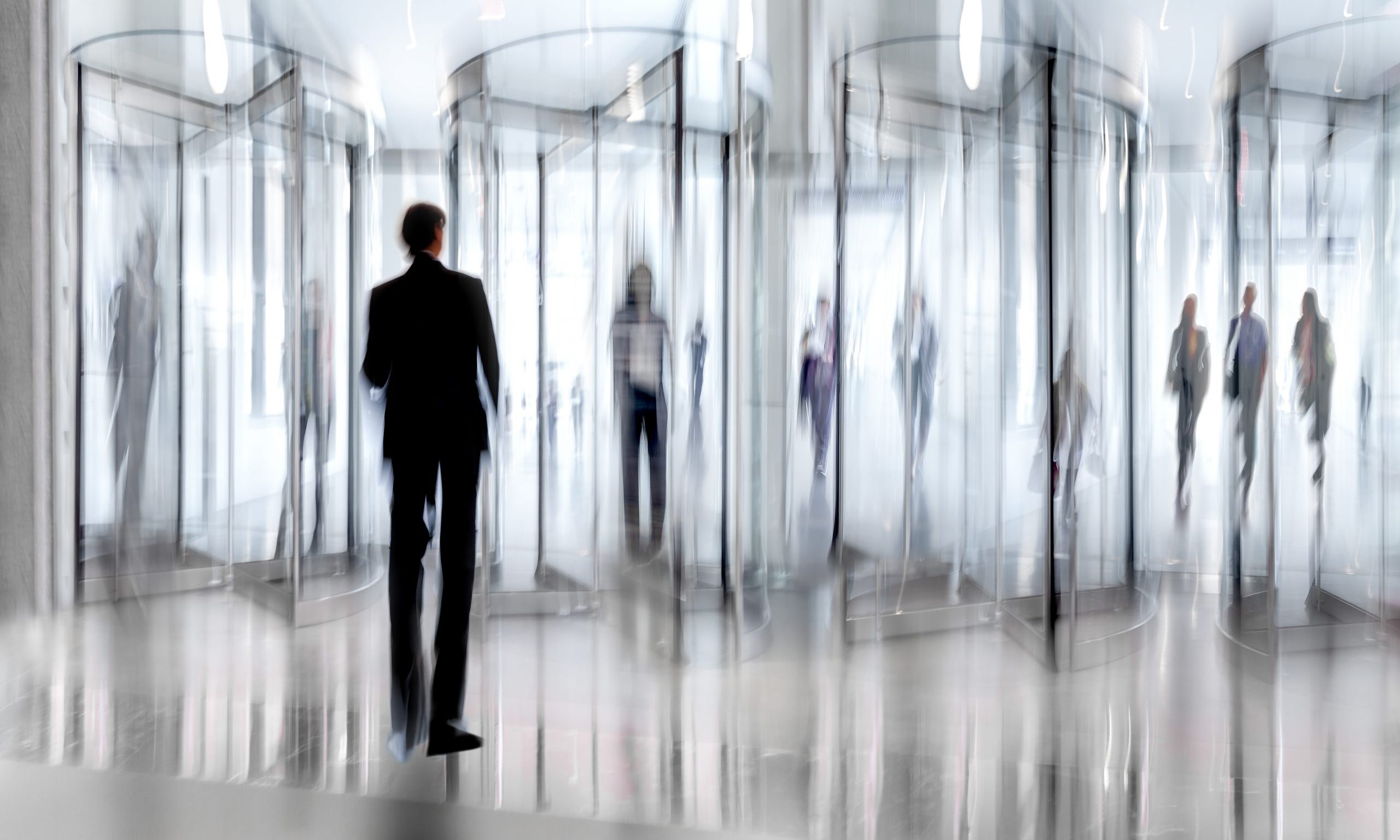 After a brief introduction lasting approximately three minutes, SB177 passed out of the Senate Fiscal Responsibility and Economic Development Committee with a favorable report.
If the legislation sponsored by Sen. Garlan Gudger, R-Cullman, becomes law, it will radically alter the "revolving door" statute permitting any public employee to leave a government job and immediately return as a representative for that entity or another government agency.
Under existing law, former public officials and public employees are prohibited from serving as a lobbyist or otherwise representing clients before the governmental body for which he or she had served or worked for two years after leaving office or employment.
This legislation would open the door for all types of public employees to avoid the current law.
However, Gudger's bill does away with the two-year prohibition on public employees, allowing them to freely serve as agents of their former boss or another government body.
Under state law, a public employee is defined in part as, "Any person employed at the state, county, or municipal level of government or their instrumentalities."
"We see a distinction between public employees who move to other public employment and those who leave for jobs in private industry," said Sonny Brasfield, Executive Director of the Association of County Commissions of Alabama. "The bill leaves in place the strong prohibition against shifting from public employment to private employment, but creates an exception that we feel is appropriate for public employees who want to continue to work in the public sector."
The proposed legislation was presented to the state's attorney general's office for analysis as well as ethics officials.
Gudger, who is vice-chair of the committee, did not explain why the legislation was needed and neither did any of the committee members ask for a reason for the drastic rewrite of the state's ethics law.
Why it was passed out of the Fiscal Responsibility and Economic Development committee rather than ethics or judiciary raises questions as well, as does the fact that there was no discussion.
Republican lawmakers made ethics reform a centerpiece of their efforts to wrestle power from Democrats in 2010. Having succeeded in gaining control of the State House, Republican lawmakers passed what would be called the toughest ethics laws in the nation.
Legislation currently proposed by Rep. Mike Ball, R-Madison, would render the existing State Ethics Act useless as an effective tool to regulate the behavior of public officials and employees.
Opinion | Deception, subtlety and the wholesale destruction of current ethics laws mark proposed rewrite
Since the indictment and conviction of Mike Hubbard—the former Speaker of the House who led the charge to swing the Legislature to Republican control, many of his former colleagues have sought to rewrite the ethics laws championed ten years ago. Gudger, a newcomer to the state Senate, was not a part of the class that passed the 2010 ethics laws.
Hubbard was sentenced to state prison nearly four years ago but currently remains free pending a ruling by the State Supreme Court.
The bill passed out of committee unanimously with both Democrats and Republicans supporting the measure.
Committee members are as follows:
Chair Steve Livingston
Vice-Chair Garlan Gudger
Will Barfoot
Tom Butler
Clyde Chambliss
Vivian Davis Figures
Arthur Orr
Dan Roberts
Malika Sanders-Fortier
Clay Scofield
Cam Ward
Article was updated for clarity.
Print this piece