Planting Flag for Freedom Everywhere 

By Bill Britt
Alabama Political Reporter
The latest motion filed by Speaker Mike Hubbard's attorney Lance Bell in Hubbard's felony criminal case indicates he will attempt to have me take the stand in Lee County in an effort to force me to reveal confidential sources referenced in my reporting. Any reporter worth his salt knows the identity of an anonymous source must be guarded at all costs. This reporter would face jail and more before revealing the name of any confidential source.
Many people believe Hubbard faces felony ethics charges today precisely because of the dogged investigative reporting of this publication.
But this deplorable move by Hubbard is not about this publication or me. It is not even about Hubbard or prosecutor Matt Hart, another person Bell wants to get on the witness stand. This is about every internet-based news organization. This is about freedom of the press in the digital age. This is about the right of citizens to be thoroughly informed as to the actions of their government.
More importantly, this is a battle over who we are as Alabamians and Americans. Hubbard has dared to challenge the most basic tenets of our state and country: the right to free speech and freedom of the press.
The Founding Fathers could not imagine the Internet, but they understood human nature and knew those in power would work tirelessly to undermine freedom and serve corrupt ends.
When freedom of the press was tested in New York Times Co. v. United States, Alabamian and Supreme Court Justice Hugo L. Black wrote, "In the First Amendment, the Founding Fathers gave the free press the protection it must have to fulfill its essential role in our democracy. The press was to serve the governed, not the governors. The Government's power to censor the press was abolished so that the press would remain forever free to censure the Government. The press was protected so that it could bare the secrets of government and inform the people."
Those who publish news on the web are under attack by authoritarian regimes all over the world. But they are also threatened here at home. Politicians like Hubbard threaten independent journalists in order to delete the headlines from your computer and make you dependent on corporate-monopoly-controlled media.
The British Crown sought to oppress the voices of Thomas Paine and other Revolutionary writers. Some Alabama politicians do the same to internet-based publications.
Paine was called a pamphleteer; today they derogatorily call us bloggers. But we are journalists exercising the very freedoms America's founders fought to establish and protect.
How can any Alabama judge find that internet-based publications in Alabama like Yellowhammer News or Left in Alabama do not fit the description of the lone pamphleteer?
Photocomposition, carbon paper, and mimeographs are a thing of the past. But the rights of both altoday.com and al.com should be secure from meddling politicians, whose thin skin and hulking egos cannot stand the disinfecting sunshine of a free and independent press.
Alabama's three largest newspapers only publish a print edition three days a week, with hundreds of stories each week published only online. Most of their breaking news reports appear on the Internet long before they arrive on the doorstep, if they ever arrive on doorsteps at all.
Under the pretense of discovering if Hart leaked Grand Jury information to this publication, Hubbard will try once again to distort and even destroy the basic laws of our state and nation. Hubbard has already argued the ethics laws he voted for and campaigned on were unconstitutional. He also outrageously claimed he had a constitutional right to be a legislator and a lobbyist.
He will now try to dupe Judge Jacob Walker, III, into his scheme to intimidate the press by demanding to know its sources.
My conscience will not allow me to yield to Hubbard's newest tactic. I have nothing illegal or unethical to hide. My sources were not conflicted. But to give in to Hubbard's demands could set back the cause of internet-based reporting a full generation in Alabama.
Whether it's Cliff Sims, Apryl Marie Fogel, Josh Moon, Chuck Dean, John Archibald, or me, the fundamental right to be an internet-based journalist must be protected. Printed papers are destined for the dustbin of history. That a given article or column from one of us never makes it into this dying medium is irrelevant to the freedom of the press. If I alone must take that stand, I will, though I suspect there are many more who will not sit idly by while the freedom of the press is under attack.
This is about us as journalists. Those who choose to use the latest and fastest-growing method of communication should not be punished for doing what Paine and those who came before us risked their lives to defend.
As a member of the Alabama capitol press corps, I will stand with and for all my sisters and brothers in arms. The powerful have always tried to silence the voices of those who shined light on their ways.
If tested, I will not relent. This is about the principle that all journalists have a right to carry out their mission without fear of government intrusion.
Although the Alabama Political Reporter has tens of thousands of daily readers, we recognize we are but a small cog in the greater machine of the media. And thanks to the Internet, the media has become a worldwide behemoth of freedom that on every continent seeks to hold governments accountable for the good of the people.
Hubbard may be willing to sacrifice freedom of the press to avoid his day in court. But this is bigger than Hubbard, Hart, or me.
I will plant a flag for freedom for every person who chooses the risks and rewards of being a journalist. I will stand for the principles of a free press, not only here in Alabama, but everywhere a brave individual exercises his God-given freedom to challenge a corrupt government official by publishing hard facts in the medium of his choice – even on the Internet.
Print this piece
Opinion | Fear not, fight on and don't faint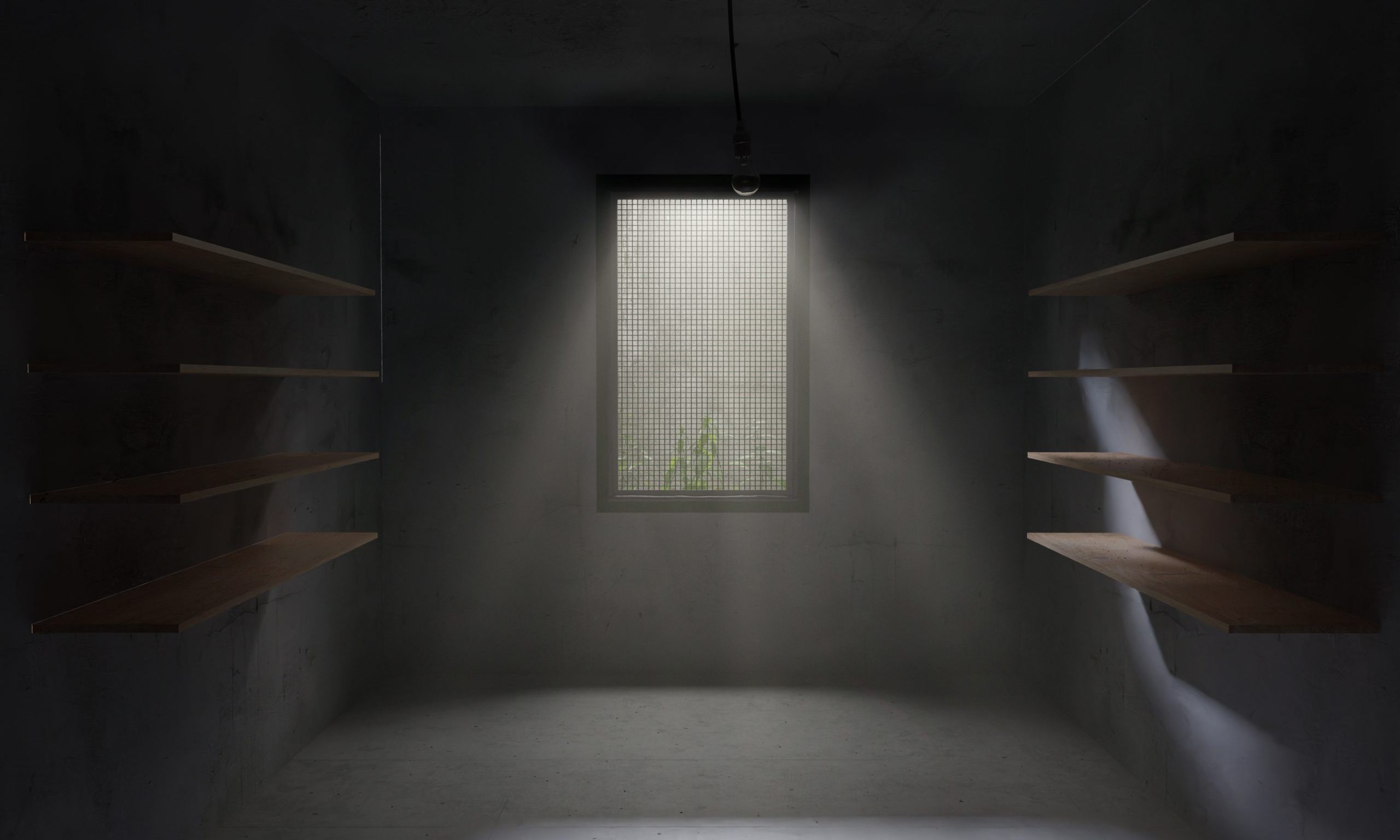 The spread of COVID-19 in Alabama is worse today than it was yesterday, and in all likelihood, it will be more devastating tomorrow.
The realities of the moment challenge us to be strong, resilient and persistent.
On Sunday, the number of confirmed COVID-19 infections in the state passed 1,800, with 45 reported deaths. Those numbers represent real people, our fellow citizens, friends and loved ones.
The latest figures coming from the state may be only a hint of what's next.
More of us will survive this disease than succumb to it, but we will all feel it, even naysayers and deniers.
The fight against this pathogen is not a sprint that will end swiftly; it is a marathon. Therefore, perseverance is critical. In sports, as in life, perseverance separates the winners from the losers.
Winston Churchill said, "If you're going through hell, keep going."
As a state and a nation, the times demand we keep going without fear.
These are not the worst of times; these are trying times that will pass. This is not a happy talk but a message from history. History teaches that humans are adaptive and, therefore, survivors.
It doesn't mean that horrible things aren't happening; they are.
People are sick, some are dying, but all the while along with doctors, nurses and health care providers, there is a legion of ordinary Alabamians doing simple things that in the context of this calamity are extraordinary.
Individuals who deliver groceries, stock shelves and cook take out are putting themselves at risk so others can eat. The same can be said of thousands that are keeping essential services open.
These individuals are displaying the very essence of perseverance — the will to push forward when it would be easier to quit.
In George S. Patton's speech to the Third Army during World War II, he delivered many memorable lines that are not easily quoted in a general publication. Patton was fond of profanity. But many apply to our current situation.
"Sure, we all want to go home. We want to get this war over with. But you can't win a war lying down," Patton said.
We will win if we don't give in and don't quit.
This isn't hell for all, but it is for some.
Now is a time for each of us to do what we can to ensure that we all survive.
My mother was fond of quoting scripture and sometimes with her own unique twist.
Galatians 6:9 was one of her go-to verses.
"And let us not be weary in well doing: for in due season we shall reap if we faint not."
She would say, "Now, that doesn't mean you won't get woozy, or that you won't need to take a knee. It says don't faint — never give up."
Then she would round it off with, "'Spirit is willing, but the flesh is weak,' to heck with the flesh, it will follow where the mind tells it to."
What we do now will determine who we will be as a state and nation once this pandemic subsides. Will we be better, stronger, and more humane, or will we further cocoon into tribes who are weaker, disparate and frightened?
Fear not, fight on and don't faint.
Print this piece