INSIDE THE STATEHOUSE
by Steve Flowers
As our primary selection day approaches, it appears that we are seeing significant campaign attention from the presidential candidates. The move by the legislature to make us an early primary state was a good one.
As is generally the case, we are seeing negative ads. That is not unusual in politics. The reason that they are employed is because they work. Otherwise, the media consultants would not use them. Therefore, this is not a different approach. However, the unique factor in this year's presidential contest is who is paying for the ads.
The disparaging attacks are being paid for by Super PACs and not directly by the candidates' campaigns. These shadow campaign organizations have been created by a federal campaign loophole. They allow a candidate to organize a PAC with an innocuous name that allows them to circumvent the federal campaign contribution threshold and spend unlimited amounts of money. These Super PACs are created to allow wealthy individual contributors to write very big checks. Thus, in essence it allows the super-rich to control the Super PACs and have a super-size say on who sits in the oval office.
These Super PACs created for deep pocketed supporters are supposed to operate separately from campaigns but in this presidential contest the lines have become very blurred. The rules on what amounts to coordination have been so narrowly defined that Super PACs and candidates' campaigns appear to be one in the same.
Federal Election Commission records reveal a good amount of correlation. Super PACs are paying staffers before they shift to campaign payrolls and individuals and groups are writing checks to the same vendors. Super PACs and other outside organizations have sponsored nine of every ten political ads aired this year.
Democratic frontrunner Hillary Clinton's campaign chairman, John Podesta, has appeared at fundraisers for a pro-Clinton Super PAC called Priorities USA Action. It is well documented that GOP candidate, Jeb Bush, delayed his presidential announcement by several months to allow his Super PAC, Right to Rise, to raise money. Right to Rise raised $103 million for Bush, while the Jeb Bush official campaign collected $11 million.
Last year's surprise announcement by GOP House Speaker John Boehner to resign gave rise to the selection of a new speaker. Paul Ryan the 45-year-old Wisconsin Congressman, who was a former vice presidential candidate, appears to be a good choice. Ryan comes across as sincere and well intentioned. He comes across as direct, confident but not cocky or abrasive. He strikes you as someone who is doing the job for the right reasons. He obviously is living within his means on his congressional salary. He sleeps in his office rather than opting for an apartment or swanky Georgetown residence.
For years it was thought that being a governor was not only the best training ground for president but also the best stepping stone. That has not been the case this year. In a record size Republican field the first two horses to fade and fail were Wisconsin Governor Scott Walker and Texas Governor Rick Perry.
It has instead been a year for outsiders. The GOP field has been led by completely inexperienced political novices. Celebrity billionaire Donald Trump, retired neurosurgeon Ben Carson, and former CEO Carly Fiorina have stolen the show. These three political newcomers have never won an election or even run for public office.
It appears that Donald Trump is poised to carry Alabama next week. He leads overwhelmingly in the polls and has garnered a good cadre of political face cards who have rallied to the frontrunner. Perry Hooper, Jr., a well-known establishment Republican figure, heads his campaign. Hooper is joined by State Representatives Jim Carnes, Tim Wadsworth, Ed Henry, and Barry Moore.
It will be interesting to see the outcome. Many national political experts predict that Trump may falter prior to the GOP nomination convention. They believe that at the end of the day the 2016 Republican nominee will be someone who actually has held office. Conventional prognosticators predict that Florida Senator Marco Rubio or Texas Senator Ted Cruz will ultimately be the nominee. We will see.
See you next week.
Steve Flowers is Alabama's leading political columnist. His weekly column appears in over 60 Alabama newspapers. He served 16 years in the state legislature. Steve may be reached at www.steveflowers.us.
Print this piece
Opinion | Open Seat for the 2nd Congressional District will be decided in March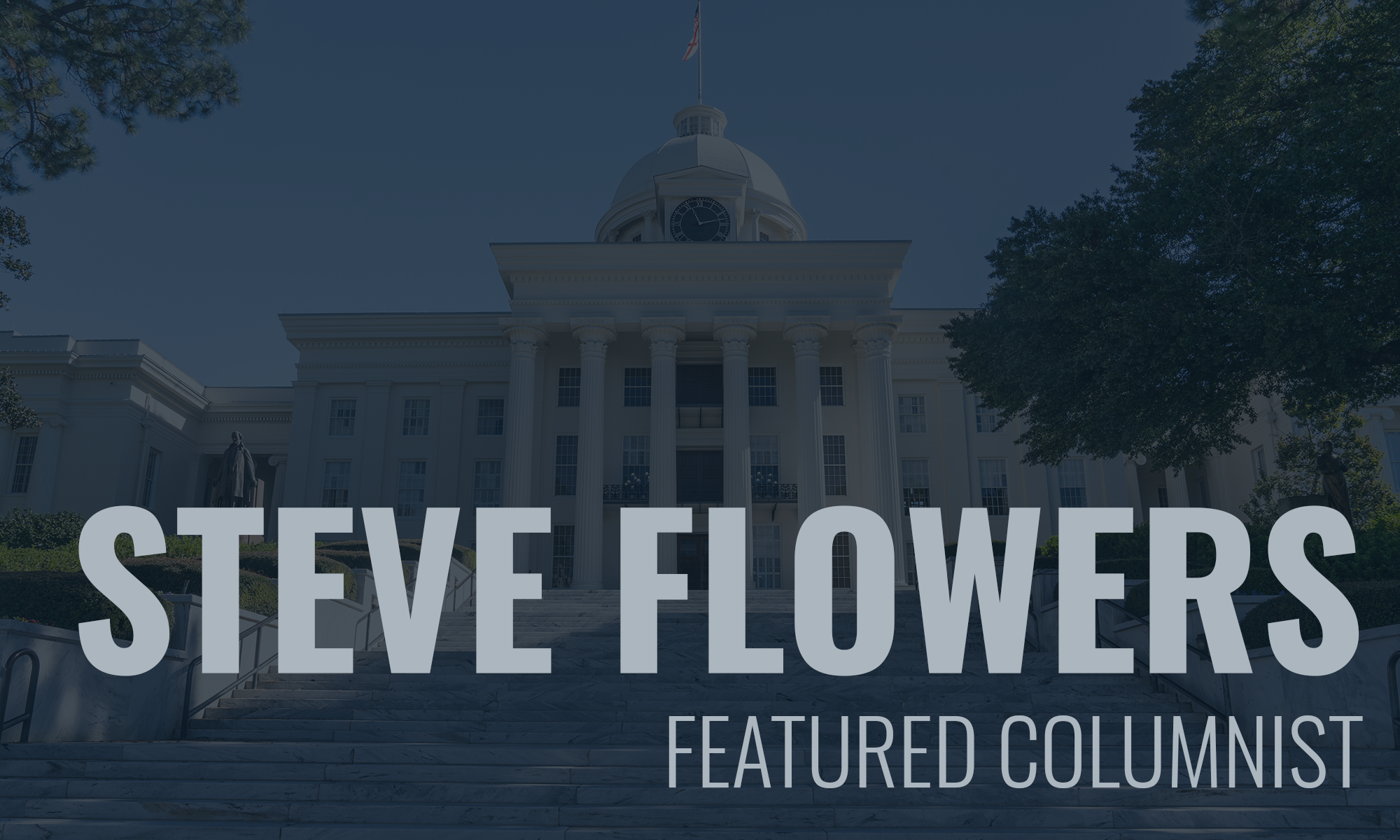 Over the course of history, the second congressional district has been referred to and considered a Montgomery congressional district because the Capital City has comprised the bulk of the population.  In recent years a good many Montgomerians have migrated to the suburban counties of Autauga and Elmore.  Therefore, the district has been refigured to reflect this trend.  Today there are more Republican votes cast in this congressional district in these two counties than from Montgomery.  
Nevertheless the bulk of the population is in what is now referred to as the River Region.  This Montgomery region is coupled with Southeast Alabama and the Wiregrass, which makes it a very conservative Congressional district.  It is a Republican seat and has been since Bill Dickinson won it in the southern Republican Goldwater landslide of 1964.
Bill Dickinson beat longtime sitting Congressman George Grantin 1964, and became the first Republican to be elected since Reconstruction.  Congressman Dickinson stayed in the seat for 28 years.  He rose to be the ranking Republican on the House Armed Services Committee.  Through his influence, not only were the vital military bases – Maxwell/Gunter in Montgomery and Ft. Rucker in the Wiregrass – enhanced, he was also instrumental in bringing Lockheed and Sikorsky plants to the district.  Over the past 100 years, Dickinson has had the most profound effect for the district.
Businessman Terry Everett won the seat in 1992 upon Dickinson's retirement.  He was the first and only Wiregrass person to hold that seat.  Everett served with distinction for 16 years, through 2008.  He was a stalwart Republican and very conservative.
The current Congressional person is Martha Roby, a Republican from Montgomery.  After 10 years in Congress, she said she had enough and chose to not run for reelection this year which leaves the open seat up for grabs.  It is a Republican seat, therefore, the winner of the March 3rd primary and probable March 31 GOP runoff, will go to Washington for at least two years.  
The probable winner of that congressional seat will be Dothan businessman, Jeff Coleman.  He is 53 and has not only been successful running his family's worldwide moving business, hehas been active civically in the Wiregrass. He is at the right time in life to serve in Washington.  His profile is the prototypical scenario for being elected to a Republican Congressional or Senate seat.  Congressional campaign fundraising limits coupled with the fact that Washington PACs do not get involved in primaries but wait until the General Election to place their bets, favors a wealthy candidate.  
Coleman has his own money and dedicated $2 million to the race.  He has followed through on his promise to spend that amount.  Amazingly, he has raised another $1 million.  When all is said and done, he will probably have spent close to $3 million to win this seat in Congress.  Just outspending his challengers by a 10 to 1 amount would be sufficient to win.  However, he has not only spent more than all the others combined, he has outworked them.  He is affable and confident in an unassuming way.  People seem to like him.  He will win.
If Coleman had not entered the race, former Attorney General Troy King would have been favored to win.  Having run several times and being a native of the Wiregrass, King had some inherent name identification.  He has been hampered in this race by lack of fundraising.  However, if there is a runoff, King will more than likely be Coleman's opponent in the March 31 GOP runoff.
Former Enterprise State Representative Barry Moore ran a gallant race against Martha Roby a couple of years ago and got a good vote, most of which came out of Coffee County. He may not do as well in the Wiregrass this time.
There is a dashing young candidate named Jessica Taylor, who is running a good campaign focused on getting free publicity on Fox News as a youthful female candidate.
Whichever candidate wins the seat, there is no question as towhich congressional committees they should aspire –Agriculture and Armed Services because this district is highly dependent on military spending and farming.
Sadly, the winner will probably not have a long tenure in Congress.  Alabama is probably going to lose a Congressional seat after this year's census count.  The logical seat to be altered and probably merged with the current third and first district is the second district.
Folks, the primary election is less than two weeks away.
See you next week.
Steve Flowers is Alabama's leading political columnist. His weekly column appears in over 60 Alabama newspapers. He served 16 years in the state legislature. Steve may be reached at www.steveflowers.us.
Print this piece