By Katherine Green Robertson

Alabama, is once again, making national news for all the wrong reasons. In this modern political era, our State has seen two governors face criminal convictions, one of whom remains in prison. Now, our Governor has been caught on tape confirming year-long rumors that he was unfaithful to his wife of fifty years. One headline read, "Alabama's 'family values' governor mired in sex scandal." The Office of the Governor of Alabama has become a laughingstock to the rest of the country.
As yesterday's events unfolded, I was struck with acute disappointment. But that disappointment gave way to anger, when I read the statement released by the Governor's alleged mistress yesterday evening. She said: "There is no way that man [former law enforcement chief Spencer Collier] would have said what he did . . . about another man. He only said what he said about my professional abilities because I am a woman. His comments were clear, demonstrated gender bias." She concludes, "Unfortunately, there are still some people who are set on hindering the ability of women to work in the political arena."
As a woman working in the political arena, I found myself speechless.
Gender bias is defined by the Cambridge English Dictionary as the "unfair difference in the way women and men are treated" and by the Oxford Dictionary as "an inclination of prejudice against one gender." Gender bias has been blamed–with varying degrees of veracity–for Hillary Clinton's "shrillness," the wage gap between men and women, and the reason why there are so few female CEOs.
Is there gender bias in Montgomery? In some cases, but Mrs. Mason cannot claim it. Where true bias exists, people are treated in a certain way (usually negative) due to some preconceived notion about them, whether based on their age, appearance, or ethnicity–not based in reason.
Knowing the evidence that was now available to the public, Mrs. Mason did not deny anything, but in a desperate diversion, tried to claim that her gender was to blame for her present predicament.
Her statements are a disservice to women in politics, especially in Alabama politics where women face undeniable challenges. Currently, only 15 percent of Alabama's State-level elected officials are women.
Though the environment for women in the State House has come a long way, it can be a seedy place, and it remains, in some quarters, a "good ol' boys' club."  The affair culture requires professional women to carefully navigate their friendliness, their feminism, their tone, and, of course, their appearance. By making a false claim of gender bias in a world where gender bias does exist, Mrs. Mason has diluted this reality.
In his statements, Spencer Collier described the unprecedented influence that Mrs. Mason wielded over the Governor. He never once said that she was unqualified for her senior-level role, nor did he question her professional abilities. Sadly, whatever went on between Mrs. Mason and the Governor has made her professional abilities all but irrelevant. It will be impossible for the public to know what amount of her success should be attributed to her intellect versus her amorous relationship with the Governor. A stereotype that still exists–that women can shortcut their way to the top–has been reinforced, a further setback to other women of influence in Montgomery.
The State's political science programs are filled with young women, as are our law schools. My alma mater, the University of Alabama School of Law, boasts a 54 percent female enrollment. Anytime I'm invited to speak to these groups, I tell them how badly Alabama needs more bright young women involved in state-level politics. But what kind of experience can they expect, should they take my advice? What message has this episode sent to the dozens of adorable middle-school girls who line the halls to page for their hometown representative or the college-aged female interns shadowing lawmakers?
We should be setting the bar high for these young women, reminding them that with strong character, hard work, and professionalism anything is possible. Above all, we should demonstrate the willingness to take responsibility for our actions.
The statement released yesterday will not be soon forgotten by women who have actually struggled with inequitable treatment in their professions. Rather than expressing remorse, which the public would likely sympathize with, Mrs. Mason chose to cry wolf and play the gender card. As a result, whatever gender bias previously existed in Montgomery has just been dialed up a notch.
Katherine Green Robertson is Vice President for the Alabama Policy Institute (API).
API is an independent, nonpartisan, nonprofit research and educational organization dedicated to the preservation of free markets, limited government, and strong families.
If you would like to speak with the author, please e-mail [email protected] or call (205) 870-9900.
For more on API, please visit www.AlabamaPolicy.org and follow on Twitter @AlabamaPolicy.
Opinion | FEMA's Hurricane Sally response
So, how has FEMA performed in responding to Hurricane Sally? So far, pretty darn well.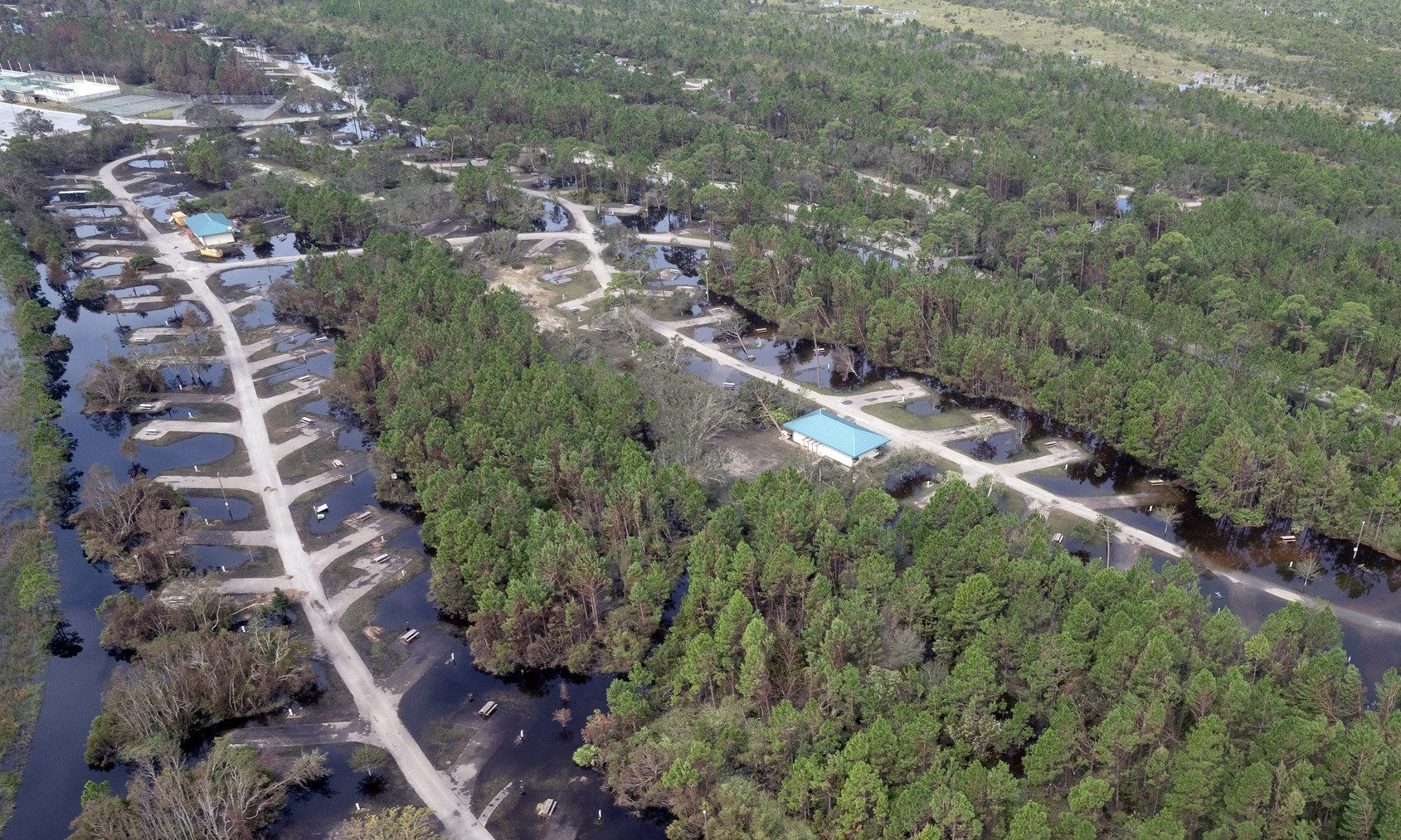 Most people in Alabama have heard of FEMA, the Federal Emergency Management Administration. Its name is a little misleading because emergencies by their nature aren't so much managed as responded to, often after the fact. You can't manage a tornado or an earthquake, for example, but you can and should respond to it.
Hurricanes are facts of life down here and nearly every part of our state, not just the coast, have been affected in some way by at least one. We can prepare for hurricanes and guard against the worst consequences and that starts with each of us as individuals, family members and citizens doing our part to be prepared to protect and take care of ourselves, family members and neighbors. Alabamians are actually pretty good at doing that.
But, there is also a role for governments at all levels. Local governments actually play the most important public role because they are closest to the people of their areas and have the first responders already employed and trained to take care of the needs of local residents during the period running up to, during, and in the immediate aftermath of the storm. State governments manage the preparations before the storm and provide the support local governments need afterward to do their jobs. The federal government supports the state and local efforts, which typically means providing the lion's share of the money needed, anywhere from 75 percent to 90 percent of the costs. So there's not one emergency management agency involved in responding to hurricanes but three, corresponding to each level of government.
The day before Hurricane Sally hit, I was individually briefed by the Director of the National Hurricane Center Ken Graham, FEMA Administrator Pete Gaynor and Coast Guard officials. That same day I went to the White House and made sure we had a good line of communication in case we needed help, which looked likely at the time. I have to say, the White House was immediately responsive and has continued to be so.
How has FEMA handled the federal response to Hurricane Sally? When the state of Alabama requested a pre-storm disaster declaration, which triggers federal financial support for preparations and response during the storm, FEMA and the White House gave the okay in just a few hours. On that day before when I spoke with the White House, I asked them to send FEMA Administrator Gaynor to my district as soon as possible once the storm cleared to see the damage and meet with local officials. He came three days after the storm and spent several hours touring the damage with me and meeting with local leaders. When the state of Alabama requested a post-storm declaration, triggering federal financial support for public and individual assistance, FEMA and the White House responded affirmatively in less than 48 hours – record time.
Public assistance is federal financial support for the costs to state and local governments as a result of a storm. This includes water bottles and meals ready to eat for locally requested points of distribution, debris removal and cleanup costs (think of the large tandem trucks picking up debris piled up on the right of way), as well as the costs to repair damage to public buildings and infrastructure like roads and bridges, and in the case of Sally damage to the Port of Mobile.
Individual assistance, as the label states, goes to individuals affected by the storm. Private assistance won't pay something you have insurance for, but it does pay for a variety of losses, particularly having to do with an individual's home. So far 60,000 Alabamans have applied for individual assistance and already FEMA has approved $42 million. If you haven't applied for individual assistance there's still time for you to do so online at DisasterAssistance.gov, or if you need help in applying call FEMA's Helpline at 1-800-621-3362. If you have applied for individual assistance and have been denied, appeal the decision because frequently the denial is simply because the applicant didn't include all the needed information.
Many people were flooded by Sally and over 3,000 of them have made claims to the National Flood Insurance Program. Over $16 million has already been paid out on those claims. The Small Business Administration has approved over a thousand home loans to people with storm losses, totaling over $40 million, and many more loan applications are still pending.
So, how has FEMA performed in responding to Hurricane Sally? So far, pretty darn well. I want to thank FEMA Administrator Gaynor for coming down here so quickly after the storm and for FEMA's quick and positive responses to all our requests. And I want to thank President Trump for his concern and quick response to Alabama's requests for disaster declarations. Hurricane Sally was a brutal experience for us in Alabama, but FEMA's response shows that government can do good things, helping people and communities when they really need it.