Prisons Math Doesn't Added Up
By Dr. Henry Mabry
More questions remain concerning the $800 million prison bond issue. Under the plan, all but two prisons are to be shuttered, four new prisons will replace all of those being closed, and the huge overcrowding problem is supposed to be eliminated.
The only problem with this assertion is that overcrowding will remain after throwing $800 million at the prison system. There are over 20,000 maximum and medium security inmates plus another couple of thousand waiting in the wings at the jails, etc., to come into the system. The new $800 million plan calls for building 13,000 replacement beds. Where will the other 7,000 maximum and medium security prisoners be located? Where will the state-custody inmates being temporarily housed in county jails go? Where will the growth in inmate population go?
If only two prisons will remain open, then the existing two prisons could house only between 1,200 and 2,000 inmates each based upon capacity levels, and such levels are at overcapacity, too. Leaving only two existing prisons open would still mean overcapacity of at least 5,000 prisoners regardless of how the new plan is implemented. Corrections says the new plan, along with sentencing reforms, would reduce overcapacity from 180 percent down to 125 percent over a five year period. Why would not three or four additional prisons remain open to address at least the assumed overcapacity? The answer is probably that doing so would not meet the "savings" amounts assumed under the plan. Keeping three or four additional prisons operating would mean an additional cost of probably $50 million or more and this would, of course, negate the presumed savings to finance the plan.
So, in essence, the prison plan along with sentencing reform only addresses part of the prison overcrowding issue. In order to eliminate the overcrowding it would likely cost $50 million per year, in addition to any savings not realized under the prison proposal.
The prison plan is really not a plan, per se. The prison plan is only a mechanism to address some of the problem during one snapshot in time. It calls for replacing existing beds for maximum and medium security inmates but it somehow does not address over a third of the subject population, population growth, and existing system inadequacies.
Gov. Robert Bentley's premise has been that the state can operate with less if it shelves all of these antiquated and inefficient prisons. Prison poster children include Tutwiler and Holman, two of the scariest places that would be perfect for Stephen King to use as a backdrop. Holman is known by some as "The Slaughterhouse," and Tutwiler has been infamous for as long as anyone can remember. Not all Alabama's prisons are as relatively draconian or eerie. Half of the so-called antiquated prisons were built in the 1980s and 1990s–Bibb, Easterling, Ventress, Elmore, Donaldson, Bullock, Limestone, and St. Clair. These places are no Grand Hotel at Pt. Clear by any means, but these facilities are not exactly Shawshank Redemption era built either. These newer prisons house 62% of the medium or maximum population. Guess how many prisoners are housed in the newer prisons? Coincidentally, that number is 13,000, which is roughly the same number as the number of new beds the governor wants to build. Tutwiler and Holman, by the way, have a capacity of roughly 2,000 between them.
The newer prisons do have issues. This is going to be the case when the state only spends $3 million a year on building maintenance and less than a million a year on capital projects. But, the fact of the matter is that selling the plan has been based upon closing all of these antiquated facilities as if they were built when Thomas Kilby and Bibb Graves served as governor. But, the fact is that most of Alabama's major prison facilities were built during Gov. George Wallace's last term, under Gov. Guy Hunt, and under Gov. Fob James' second term. Only 7,000 beds were pre-1982 built. If newer prisons are having to be replaced because of the lack of facility upkeep over the years, then where is the part of the new plan to address deferred maintenance in the future for the new prisons to be built? Depending upon the presumed new prison lifespans this means an additional $16 million to $24 million per year can be expected to be needed to address maintenance. This is likely no part of any plan, and it would be disingenuous to suggest preparing for such new maintenance costs because the prisons need more officers first before extras like deferred maintenance should be considered. This, though, being said, the fact is that the state will be back in time to pass another bond issue that will cost the state billions of dollars because maintenance issues have not been addressed–Alabama and its viscous cycle.
Apparently, the prison bond issue bill is going to pass. The governor promises cost savings will pay for the project. The governor also promised no new taxes. Besides the plan's proposed cost savings element there remain other issues of consideration, and cost savings needs revisiting as well.
What forethought has been given to existing prison locations for the new prisons? As is, existing prisons have thousands of acres of land. This land is already available and does not have to be purchased which is a another potential cost savings. Local governments have already built infrastructure to meet the needs of the existing prisons. As mentioned previously, local governments have an interest in keeping prisons open or recruiting the new prison sites to their areas. Existing prison communities should have the upper hand in being able to enhance infrastructure investment rather than new communities having to start from scratch.
Mayor Rebecca Beasley of Clayton made a good point in her Alabama Political Reporter article regarding local investment and the existing prisons. Local governments across Alabama have pumped tens of millions of dollars into local infrastructure for the existing prisons for sewer treatment and water, plus other issues like police protection, fire protection, schools and roads. In areas where prisons are the biggest industries, what will those communities do if their largest industry is closed by gubernatorial mandate? Will local communities be made whole for keeping up and modernizing infrastructure that supports the prisons? For communities with 30 year old prisons, those communities have most likely had to make improvements or rebuild water and treatment facilities to continue service. Such communities may have just made further investment during the past five years to support prison infrastructure needs for the next 20 years. Will the state help communities with this sunk cost or will communities face closure alone?
Further, the existing prison communities already have corrections staff living in those communities. Will relocating prisons mean existing prison employees will have to uproot their families to get the same jobs in new communities? Will not eliminating overtime be a disincentive for many officers faced with moving for a 20 percent paycut? Has the state taken into consideration relocation costs or are state employees going to have to eat such costs on their own?
Currently, there are three areas in the state of one or two counties in size that each house three or more prisons. These include Elmore/Montgomery Counties, Escambia County, and Bullock/Barbour Counties. If the state is going to build "megaprisons," then would it not make sense for the new facilities, at least in part, be located in those areas already having large Corrections employee populations? At least in the Correction Department's updated plan it says that new prisons will be located in north, central, and south Alabama in proximity to existing prisons because of this issue.
With only three proposed male "mega prisons," and one of these being slated for north Alabama, one of the three existing current prison hotspots will be left without a chair when the music stops. One area will be the big loser–will it be Elmore/Montgomery, Bullock/Barbour, or Escambia? Those communities probably want to know. Maybe the consolation prize for one of these areas would be leaving one or two facilities open. If the concern, though, is replacing antiquated prisons, then this might leave Escambia, home of "House of Pain" Holman, and Elmore Counties behind the eight ball.
So, in "northern Alabama" will the new prison be in Limestone, Jefferson, or St. Clair County? In central Alabama, will the new prison be in Elmore or Bibb County? In south Alabama, will the megaprison be in Escambia County, Bullock, or Barbour County? Will the new Tutwiler be in Elmore? What two facilities will remain in existence? Will it be assumably Americans with Disabilities Act compliant Bibb? What about the other newest of the new Ventress, Limestone, Bullock, or Easterling?
The new prison plan claims $21 million in annual overtime savings, $17 million of which is wages. This means that ten to 20 percent of Corrections officer pay will go away which may mean Corrections officers leaving state service in pursuit of other employment. Attrition cost savings for 350 personnel is estimated to be another $17.5 million. If the overtime and attrition estimates are correct, then almost a fifth of personnel costs of the entire system is estimated by Corrections to be saved by building new prisons. Already, Corrections says it is understaffed by 2,000 employees. Corrections says under the plan that no employees will lose their jobs. Is it realistic to think with an existing personnel shortage of 35% that the new prison plan will save over 18% of existing prison wages? Is it realistic to think that one of every four non-security prison employees will disappear because of consolidation?
The $800 million prison plan assumes annual savings of $50 million, and almost $40 million of this supposed savings comes from reducing personnel costs in an already understaffed and underfunded system. Savings may be realized to pay for financing the new bond issuance; however, numerous questions still remain. If the savings do not occur after the new prisons become operational and unspoken needs arise, then more appropriations will be needed sooner rather than later, and that sooner may be in as little as three years from now.
Likewise, the new prison plan has been hailed as the way to fix prison overcrowding along with other reforms. Unfortunately, as admitted by Corrections, the $800 million plan plus letting prisoners go will still result in having an overcapacity prison system. Addressing overcrowding would increase the state's bill by $50 million a year, so it appears that overcrowding is here to stay regardless of whether the $800 million bond issue passes or not.
Dr. Henry C. Mabry served as State Finance Director from 1999-2003. He currently heads Mabry & Co., and can be reached at [email protected]
Opinion | Gov. Ivey: This is our time, Alabama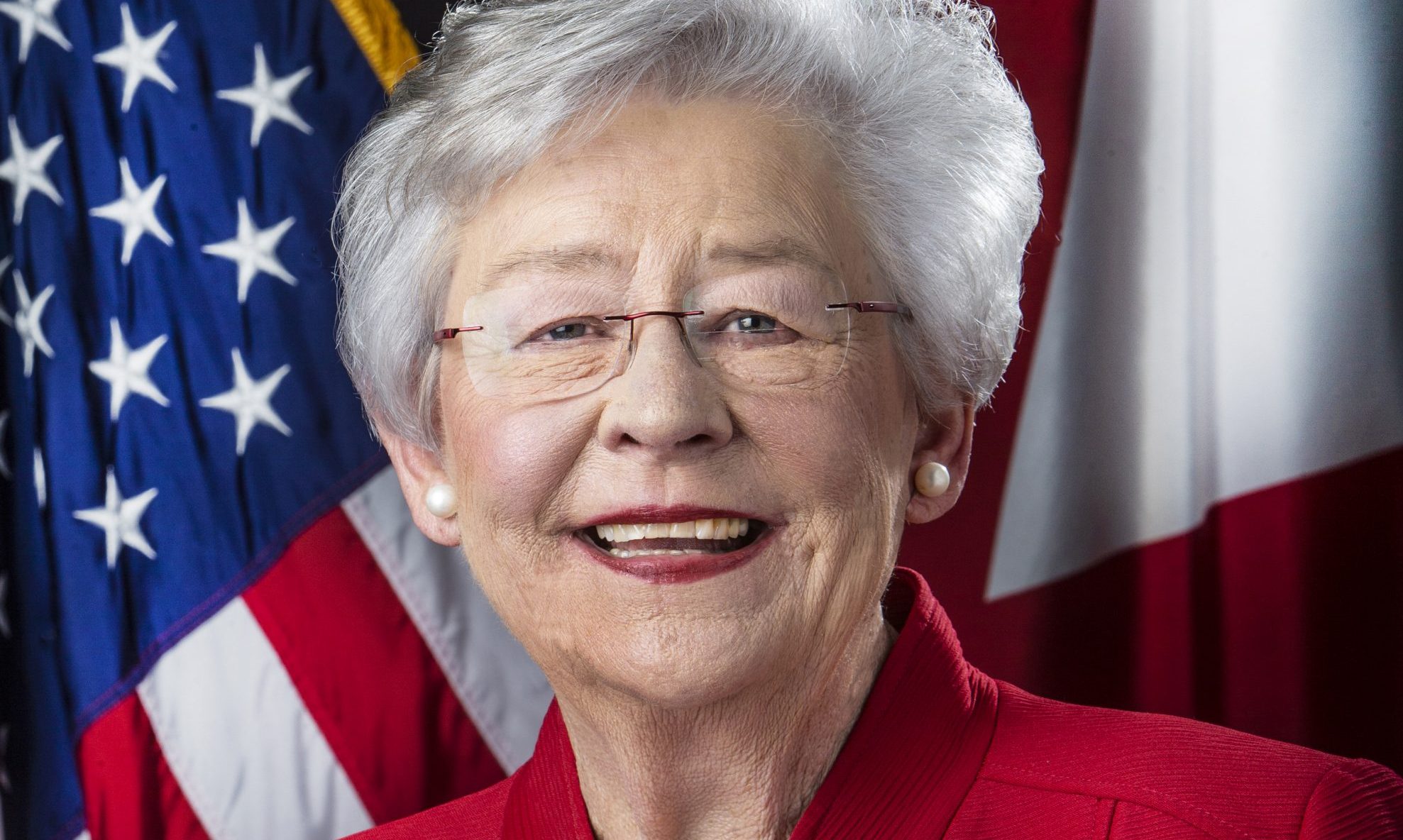 My fellow Alabamians:
In a few days, America will celebrate her 244th birthday. 
Traditionally, many towns and cities around the country light up the night with fireworks and music festivals. In 1776, John Adams predicted that Independence Day would be "celebrated by succeeding generations" with "pomp and circumstance…bonfires and illuminations."
However, largely because of COVID-19, this year's observance of our country's birth will likely be a bit more subdued than previous years. While unfortunate, this is certainly understandable.
Today – and very likely in the days that will follow – instead of talking about what unites us as one nation – other conversations will occur that are, quite frankly, a bit more difficult and challenging. 
My personal hope – and prayer – for this year's 4th of July is that the marvel of our great country – how we started, what we've had to overcome, what we've accomplished and where we are going – isn't lost on any of us.
We are all searching for "a more perfect union" during these trying and demanding days.
Over the past several weeks, our nation has been having one of those painful, yet overdue, discussions about the subject of race.
The mere mention of race often makes some people uncomfortable, even though it is a topic that has been around since the beginning of time.
Nationally, a conversation about race brings with it the opportunity where even friends can disagree on solutions; it also can be a catalyst to help total strangers find common ground and see things eye-to-eye with someone they previously did not even know.
Here in Alabama, conversations about race are often set against a backdrop of our state's long – and at times – ugly history on the subject.
No one can say that America's history hasn't had its own share of darkness, pain and suffering.
But with challenge always comes opportunity. 
For instance, Montgomery is both the birthplace of the Civil Rights Movement, as well as the cradle of the Confederacy. What a contrast for our Capital City.
The fact is our entire state has, in many ways, played a central role in the ever-evolving story of America and how our wonderful country has, itself, changed and progressed through the years.
Ever since the senseless death of George Floyd in Minneapolis, thousands of Alabamians – of all races, young and old – have taken to the streets of our largest cities and smallest towns in protest to demand change and to seek justice.
These frustrations are understandable. 
Change often comes too slowly for some and too quickly for others. As only the second female to be elected governor of our state in more than 200 years, I can attest to this. 
Most of us recognize that our views on issues such as race relations tend to grow out of our own background and experiences. But, fortunately, our views can change and broaden as we talk and learn from each other.
As a nation, we believe that all people are created equal in their own rights as citizens, but we also know that making this ideal a reality is still a challenge for us.
Even with the election of America's first African American president 12 years ago, racial, economic and social barriers continue to exist throughout our country. This just happens to be our time in history to ensure we are building on the progress of the past, as we take steps forward on what has proven to be a long, difficult journey.
Folks, the fact is we need to have real discussions – as an Alabama family. No one should be under the false illusion that simply renaming a building or pulling a monument down, in and of itself, will completely fix systemic discrimination.
Back in January, I invited a group of 65 prominent African American leaders – from all throughout Alabama – to meet with me in Montgomery to begin having a dialogue on issues that truly matter to our African American community in this state. This dedicated group – known as Alabama United – is helping to bring some very legitimate concerns and issues to the table for both conversation and action.
As an example, Alabama will continue to support law enforcement that is sensitive to the communities in which they serve. We have thousands of dedicated men and women who put their lives on the line to protect our state every single day. But we can – and must – make certain that our state's policies and procedures reflect the legitimate concerns that many citizens have about these important issues.
I am confident all these conversations – and hopefully many more – will lead to a host of inspirational ideas that will lead to a more informed debate and enactment of sound public policy. 
We must develop ways to advance all communities that lack access to good schools, jobs, and other opportunities. As governor, I will continue to make education and achieving a good job a priority – it distresses me that some of our rural areas and inner cities face some of the greatest challenges in education.
There are other critical issues that must be addressed, and I will continue to look for solutions along with you.
Everyone knows government cannot solve these problems alone. Some of the greatest solutions will come from private citizens as well as businesses, higher education, churches and foundations. Together, we can all be a part of supporting and building more inclusive communities.
In other words, solving these problems comes from leaning on the principles that make us who we are – our faith – which is embodied in the Golden Rule: "Do unto others as you would have them do unto you."
My beliefs on how to treat people were shaped in Wilcox County and my faith was developed at the Camden Baptist Church. 
The bible tells us over and over that our number one goal is to love God with all of one's heart and then to love our neighbor as we love our self. That is what I strive to do every day.
When anyone feels forgotten and marginalized, compassion compels us to embrace, assist and share in their suffering. We must not let race divide us. We must grow and advance together.
Being informed by our past, let us now carefully examine our future and work towards positive change. Together, we can envision an Alabama where all her people truly live up to the greatness within our grasp. We cannot change the past or erase our history… But we can build a future that values the worth of each and every citizen.
So, in closing, my hope and prayer for our country as we pause to celebrate America's 244th birthday, is that we make the most of this moment.
As for our state, let's make this a time to heal, to commit ourselves to finding consensus, not conflict, and to show the rest of the nation how far we have come, even as we have further to go. 
These first steps – just as we are beginning our third century as a state – may be our most important steps yet.
This is our time, Alabama. May God continue to bless each of you and the great state of Alabama.