Stand Up for Alabama Bowing to This "Lying Alabama Governor"

By David Grice
Mayor, City of Clio
Today, the Alabama Senate meets to decide whether or not to concur with the House amendment (and passage) of SB287(HB313), the Governor's Prison Transformation Initiative Act plan. If the Senate concurs, Governor Bentley gets what he wants, albeit with the small snag of the Department of Corrections Commissioner having to come up with more grossly skewed figures, so that this bill can be voted on again within a year. The people of Alabama need to know what is really in the bill sponsored by Sen. Trip Pittman, R-Daphne,  and Rep. Steve Clouse, R-Ozark.
In short, the Governor wants to borrow (via bonds) $800 MILLION dollars to pay a NON Alabama based construction company, who employs NON Alabamains, who will NOT PAY Alabama income taxes, to build four new prisons in Alabama. The total "POLITICAL FAVOR" payback is 1.5 BILLION dollars over 30 years.  The cost savings pyramid scheme the Governor has spewed in his propaganda campaign, will not cover the $50 MILLION dollar-a-year note. This money will have to come from funding CUTS to almost EVERY other already strapped State agency, like MEDICAID and VETERANS AFFAIRS, or be made up in additional TAXES.
The plan is to build 3 new male, and 1 new female facility and close 12 out of 14 current prisons.  The 3 new 4,000 bed prisons won't even house all of our current male inmate population. What this actually translates to is that already unappreciated corrections officers, K9 teams, medical, vocational and support staff either LOSE their jobs, or have to MOVE, or have to COMMUTE hours every day to keep the same job at the same wage.
Logically our UNEMPLOYMENT rate will increase, and there will be LESS MONEY circulating in our State's economy. Speaking of ECONOMIC IMPACT, the cities, towns, counties, and water authorities who have spent millions of dollars improving their systems to handle the largely ADEM mandated demands of supplying a prison, will suddenly LOSE their REVENUE, and will have to DEFAULT on notes, loans, and bonds, and will have to ultimately CUT PUBLIC SERVICES and PROGRAMS like FIRE, POLICE, and SENIOR CENTER to make ends meet. Both big chain stores and small mom and pop establishments will see a dramatic DROP in REVENUE when the officers stop coming in, and many will be forced to go OUT OF BUSINESS.
All of these facts are online and easily accessible, yet most people have no idea what this bill is hiding. The current Governor and the current DOC Commissioner want to hurry up and get it passed before the people of Alabama have a chance to understand what a catastrophe this will be for years to come. They have both been told by our State Auditor, Jim Zeigler that the entire plan is flawed and future generations of Alabamians will have to endure the huge financial burden of paying the bond issue back. The This will negatively impact Alabama as a whole for the next 30 years.
I think it's time to once again "Stand Up for Alabama" and let your Senators know, we have had enough of the back scratching (or rubbing), desk moving, helicopter flying, wall building, witch hunting and money wasting deals that have made Alabama the butt of every political joke in recent history. I urge you to call every Senator on this list, who previously voted for its passage and encourage them to let this bill die.
I, as the Mayor of Clio, intend to fight the implementation of this plan until the Governor is gone, and I know that Easterling Correctional Facility is safe from the intended closures. The future stability and well being of Alabama's economy is directly tied to an expenditure of this magnitude. It deserves more than two months worth of consideration before being shoved down the throats of the hard working, middle class Alabamians, who will ultimately foot the bill for a mistake forced by a Governor who has continuously misled both legislators and the people of our great State. Details of an $800 million dollar project should be made extremely public, and the legislators who voted to railroad it thru should be held accountable. Legislators are supposed to work for you, the people, black, or white, rich, or poor.
Print this piece
Opinion | Remembering civil rights icon Rev. Joseph E. Lowery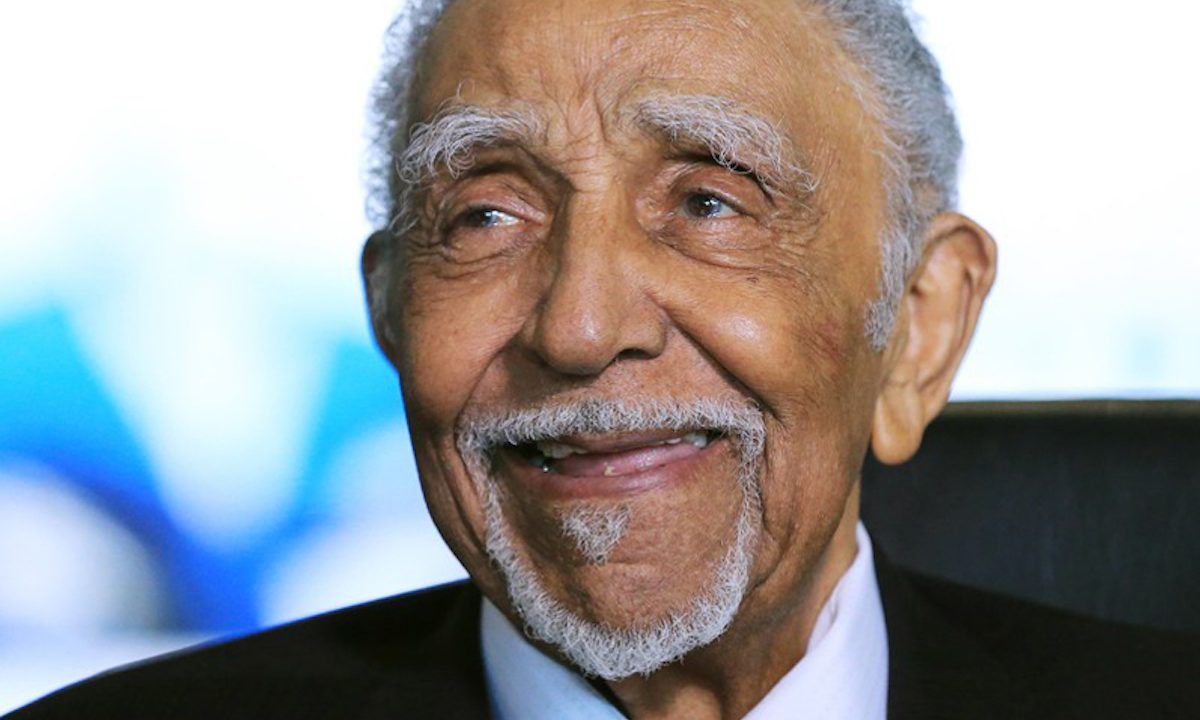 Co-founder of the Southern Christian Leadership Conference, SCLC, Rev. Joseph E. Lowery died on March 27, 2020.  He and his clerical brother, Dr. Martin Luther King, Jr. envisaged SCLC as the national platform needed to inveigh segregation, materialism, and militarism in the South and nation. King became the first SCLC president in 1957, a position he held until his assassination in 1968.  Lowery headed SCLC from 1977 until 1997.
Born in Huntsville, Alabama, Lowery taught school in Birmingham before becoming a minister. He pastored his first church in the Magic City. He also led the Warren Street Methodist Church in Mobile, Alabama and became the leader of the Alabama Civic Affairs Association, the precursor of the Montgomery Improvement Association, MIA.
Perhaps less known is that Joseph Lowery was the last living co-defendant of the landmark Sullivan v. New York Times Company, a libel lawsuit filed by City of Montgomery and State of Alabama officials against the New York Times and Reverends Ralph D. Abernathy, Fred L. Shuttlesworth, Joseph E. Lowery, and Solomon S. Seay, Sr. Montgomery City Police Commissioner L. B. Sullivan, Public Affairs Commissioner Frank Parks, and Mayor Earl James filed $500,000,00 libel lawsuits each.  Gov. John Patterson sued the same defendants adding Dr. Martin Luther King, Jr. for $1 million dollars.
The City and State alleged that the March 29, 1960 New York Times advertisement paid for by The Committee to Defend Martin Luther King, Jr. and the Struggle for Freedom in the South, defamed and libeled the plaintiffs by knowingly publishing false statements.  A chief bone of contention was a paragraph, 39 words, describing actions of the City of Montgomery Police Department against Alabama State College students. On February 25, 1960, those same ASC students sat-in at the Montgomery County Courthouse Cafeteria.  This was Alabama's first sit-in demonstration. The ad claimed "police armed with shotguns and tear gas ringed the campus and padlocked the dining hall."
The New York Times ad sought to raise funds for a trial Dr. King faced in Alabama for tax fraud. The City and State targeted the ministers because they were signatories to the ad. LorraineHansbury, Eleanor Roosevelt, Langston Hughes, Nat King Cole, and Ruby Dee, among others, also signed the ad. Defense counsel argued the Black ministers were included because of their friendships with Dr. King.  The lawsuits sought to harass, harangue, and financially ruin these civil rights leaders.  Temporarily, that is exactly what the suits accomplished.  A collective judgment of $3 million dollars, and an inability to secure a surety bond, allowed the State to garnish the personal property of Abernathy, Seay, Shuttlesworth, and Lowery. Each saw their automobiles seized and sold.  The Marengo County Sheriff also sold 300 acres of land owned by the Rev. Abernathy and his extended family since Reconstruction.
The New York Times won its appeal to redress the State cases in the federal courts. Montgomery County Senior Circuit Judge Walter B. Jones heard the original five cases. A racial cyborg, Jones pronounced from the bench that the Fourteenth Amendment was irrelevant in Alabama and that the Sullivantrial would be conducted "in the belief and knowledge that the white man's justice . . . brought over to this country by the Anglo-Saxon Race . . . will give the parties at the Bar of this Court, regardless of race or color, equal justice under law." Four years after it all began, the Supreme Court of the United States reversed the judgments against the defendants.
As we pray for the repose of Rev. Joseph Echols Lowery, we should remember part of his prayer at President Barak Obama's 2009 inauguration; "We ask you [Lord] to help us work for that day when Black will not be asked to get back . . . and when white will embrace what is right."
Print this piece