Hooper Calls for Republican Party to Unite Behind Trump

By Brandon Moseley
Alabama Political Reporter
On Tuesday, March 1, Alabama Republican voters went to the polls and gave New York City billionaire businessman and reality television star Donald Trump an overwhelming victory. On Wednesday, May 4, Trump's last remaining Republican rival, Ohio Governor John Kasich (R) suspended his campaign. Donald Trump has won more votes in Republican primaries and caucuses than any other GOP Presidential candidate in the history of the United States and there are still eight states left to vote including California, the nation's most populous state. Kasich followed US Senator Ted Cruz (R-Texas) who suspended his campaign on Tuesday after Indiana gave Trump his seventh victory in a row.
Prominent Trump campaign leader and Alabama Republican Party State Executive Committee member Perry Hooper Jr is now calling for all Republicans to unite to elect Donald Trump President.
Former State Representative Hooper said in a statement, "As a patriot and a man who loves his country, I call on all Republicans and all Americans to unify with presumptive Republican nominee Donald J Trump and move our country forward. We must heal our disagreements and unite to defeat Hillary Clinton. There is simply too much at stake for us to fail to come together. I also commend Ted Cruz for stepping aside knowing it was the right thing to do for our party and our nation."
Hooper continued, "I call on my friends "establishment leaders" Karl Rove, Mitt Romney, Ed Rogers, Ron Kaufman, Governor Haley Barbour, Senator John McCain, Senator Lindsey Graham and others to provide their much need leadership in this effort. If they sit this one out I am afraid we will have what Hillary promises; four more years of Obama's vision for America."
Republican Party Chairman Terry Lathan said on social media, "And the day sees Gov. John Kasich suspending his campaign. We are thankful of his service to our nation. Donald Trump is the presumptive nominee and we will win in November. Can't wait to see him debate Hillary-you know that's going to be uuuggggeeee."
Hooper said, "Donald Trump gets it. Under his leadership we will roll back Obamacare, pass meaning immigration reform, rebuild our military, take care of our vets and end the threat of radical Islamic terrorism. Most importantly, he will put America first. Sacrifices of generations of Americans have made this country the greatest in the world. Four years of Hillary would bring it all tumbling down."
Donald Trump still needs to get to 1237 pledged delegates before Cleveland to avoid any kind of surprise at the convention. To this point he has 1041 delegates.
EDA announces federal investment award to dredge the Port of Epes Industrial Park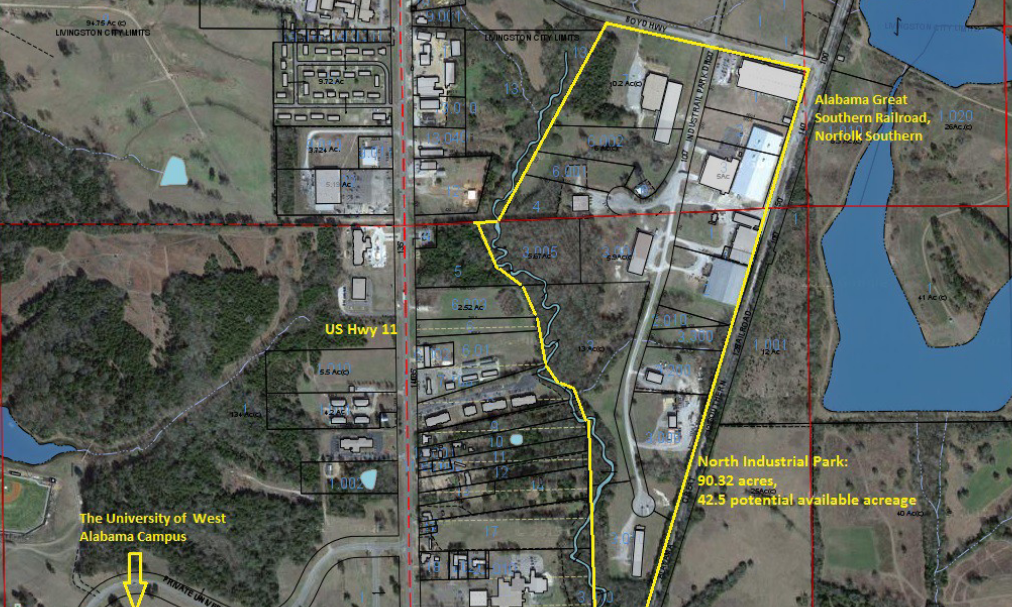 Tuesday, U.S. Secretary of Commerce Wilbur Ross announced that the Department's Economic Development Administration (EDA) is awarding a $1.7 million grant to the University of West Alabama, in Livingston, Alabama, to improve barge access at the Port of Epes Industrial Park. The EDA grant will be located in a Opportunity Zone, made possible by the Tax Cuts and Jobs Act of 2018. The grant will be matched with $540,000 in local funds and is expected to create 85 jobs and generate $175 million in private investment.
"Already, the Opportunity Zones across our state are helping boost the chance for economic prosperity, and this $1.7 million investment in Livingston, Alabama certainly adds to that effort," said Alabama Governor Kay Ivey (R). "I am proud that the Trump Administration continues following through on their commitment to grow opportunities across our state and the nation. This is a welcome investment, and I am grateful to President Trump and Secretary Ross for their constant support for Alabama."
"This $1.7 million EDA grant for the Port of Epes infrastructure project will improve barge access and increase the capacity of the industrial park," said U.S. Senator Richard Shelby (R-Alabama). "The funding will help create jobs and fuel the local economy, encouraging and enabling long-term economic benefits to West Alabama. I am pleased to have worked with the Administration to support this project and look forward to its completion."
Congresswoman Terri Sewell (D-Selma) has worked for several years with local officials and the University of West Alabama in their efforts to boost industrial transportation access to promote export development, attract additional investments, support business resilience, and strengthen the economy of the Black Belt.
"I am so excited that the Port of Epes in Livingston has been granted the funding necessary to promote economic opportunity for our workers and families in the Black Belt," said Rep. Sewell. "There is nothing more important to me than increasing opportunity in my district. That is why I have fought so hard to make Alabama's Opportunity Zone program work for areas like the Black Belt, where communities will most benefit from investments and job development."
"The Trump Administration is committed to helping communities in Alabama and across the nation grow through strategic investment," said Secretary of Commerce Wilbur Ross. "This project will fund improvements to transportation infrastructure at the Port of Epes Industrial Park to help a major wood pellet company increase their operational capacity, attract new businesses, and advance efforts to capitalize on the project's Opportunity Zone designation."
Dana Gartzke is Performing the Delegated Duties of the Assistant Secretary of Commerce for Economic Development.
"EDA is pleased to support local strategies to spur additional development at the Port of Epes Industrial Park," said Gartzke. "This project will provide Sumter County with expanded industrial transportation infrastructure to support businesses and drive development. The project's location in an Opportunity Zone will further transform the community."
John Clyde Riggs is the Executive Director of the Alabama-Tombigbee Regional Commission.
"We at the Alabama-Tombigbee Regional Commission are excited to learn today that the Economic Development Administration has awarded $1.7 million dollars to the University of West Alabama to improve barge access to the Port of Epes in Sumter County Alabama," said Director Riggs. "This grant which is located in an Opportunity Zone will help create 85 jobs with a $175 million dollar private investment. Thanks go out to Congresswoman Terri Sewell for her assistance in securing this much needed grant."
Ken Tucker is the President of the University of West Alabama (UWA).
"We are immensely appreciative of this grant award from the U.S. Department of Commerce that will allow UWA the opportunity to expand our economic and workforce development efforts for a 10-county rural area that we serve," said President Tucker. "In 2018, UWA shifted its outreach focus to economic and workforce development, and in a very short time, this division has helped secure nearly $5 million in external funding for the Port of Epes, plus nearly $5 million for other economic and workforce development initiatives in our region."
Dr. Tina N. Jones is the Vice President of UWA's Division of Economic and Workforce Development.
"As a regional university whose mission includes improving the quality of life for the region, UWA has long seen education as an engine that drives economic and workforce development, and this $1.7 million will have a transformative influence on the people of west Alabama and beyond for many years to come," said Vice President Jones. "We are eager to continue our efforts to establish the partnerships and innovative initiatives that will strengthen the impact of this generous investment for our region and rural Alabama."
Allison T. Brantley is the director of economic development at UWA.
"It is critical that we continue to work together with organizations and agencies at every level to provide a foundation for the Black Belt by showcasing all that it has to offer to the rest of the world," said Director Brantley. "We want to do far more than merely sustain our economy. We want to match assets, resources, and opportunities in such a way that says to industries and developers not only are we a viable option, but we are the best option."
The University of West Alabama applied for the EDA investment grant with the Industrial Development Authority of Sumter County.
The funding announced on Tuesday goes to one of Alabama's 158 Opportunity Zones. The Opportunity Zones were created by President Donald J. Trump's Tax Cuts and Jobs Act of 2017. The goal of the Opportunity Zones is to spur economic development in economically-distressed communities nationwide. In June 2019, EDA added Opportunity Zones as an Investment Priority, which increases the number of catalytic Opportunity Zone-related projects that EDA can fund to fuel greater public investment in these areas.
The mission of the U.S. Economic Development Administration (EDA) is to lead the federal economic development agenda by promoting competitiveness and preparing the nation's regions for growth and success in the worldwide economy. EDA makes investments in economically distressed communities in order to create jobs for U.S. workers, promote American innovation, and accelerate long-term sustainable economic growth.
EDA grants are awarded through a competitive process based upon the application's merit, the applicant's eligibility, and the availability of funds.