The Battle Lines are Drawn
By Bill Britt
Alabama Political Reporter
The courtroom battle that is The State of Alabama v. Michael G. Hubbard is not a contest between prosecutor Matt Hart and defense attorney Bill Baxley. It is covert warfare between Justice and Riley Inc., with consigliere Rob Riley as mastermind of the behind-the-scenes, mob-style tactics.
Last Thursday, use of those tactics became quite obvious when former State Health Officer Dr. Don Williamson altered his testimony to aid Hubbard's defense causing Hart to ask him, "Have you been threatened?"
Rob, the son of former Gov. Bob Riley, is believed to have directed Hubbard's defense from the outset. It is also believed it was Rob who chose J. Mark White for the public relations phase of the defense, and Rob who schemed out the interlocking legal strategy that would lead to Baxley. It is Rob who has twisted arms to raise money for Hubbard's defense, according to several sources, and it is Rob who is thought to be behind witnesses "softening" their testimony, and in some cases, change it, as did Williamson.
This trial is a war between a man who sees the world in black and white, good or evil, and one whose world view is colored by the privilege of power, situational ethics and a family dynamic that demands loyalty, even to crooks like Hubbard.
Rob sat in court the first two days of the trial taking notes and consulting Baxley during breaks in the proceedings. He was accompanied by his younger associate, Jeremiah Mosley, a tall, thin, boy-man with an overly aggressive handshake and a need to impress.
After Williamson shocked the prosecution with his altered testimony, Mosley asked this reporter, "How did you like that?" With this, Mosley broke an unwritten law in cheating: "Never gloat." But like any amateur, with an oversized opinion of his own self-worth, the baby-faced Mosley couldn't resist the need to have someone recognize his brilliance. Of course, Rob, his boss, was not there to tell the neophyte to keep his mouth shut. On Friday, neither man was in court. Perhaps they started their Memorial Day vacation a little early, after their coup on Thursday.
Rumors abound that Riley Inc. has convinced others to "soften" or alter their testimony. Ferrell Patrick, lobbyist for American Pharmacy Cooperative Inc. (APCI), has been mentioned as one of the witness who may flip, as is former Rep. Greg Wren. According to those close to the Rileys, the plan is to blame Wren for placing the 23 words in the Medicaid portion of the General Fund Budget that would have given Hubbard's client, APCI, a monopoly over the multi-million Medicaid pharmacy program.
In April 2014, Wren pled guilty to using his office for personal gain by receiving money to assist in the APCI scheme. Instead of serving a 12 month jail sentence, Wren was placed on a two-year probation and ordered to pay restitution for his crime.
In his plea agreement with the State, Wren said, he had participated in a meeting where "the Speaker of the House [Mike Hubbard] reviewed and endorsed the Co-op [APCI] Exclusive Language, Wren was informed by a lobbyist, [Ferrel Patrick], who had represented Pharm Co-op in those meetings, that the Speaker of the House had an ongoing financial relationship with Pharm Co­-op. The Speaker of the House had not informed Wren, or others who interacted with in those meetings, of that ongoing financial relationship." These words are from Wren's official agreement for a lesser sentence.
As part of his plea agreement, Wren also pledged to "waive the Fifth Amendment concerning all aspects of the charged crime, including, but not limited to the Defendant's role in the offense, as well as the roles and participation of all other persons involved in this crime and all related matters, of whom the defendant has knowledge." He further swore to "testify truthfully against those persons at any time requested by the State, including at any state or federal Grand Jury proceeding, forfeiture proceeding, bond hearing, retrial hearing, trial, retrial, or post-trial hearing."
Patrick and Wren are the State's star witnesses regarding Hubbard's involvement in placing language in the budget to give his paying client a monopoly over the Medicaid pharmacy program.
Most court observers believe that Hubbard's role in the pharmacy monopoly scheme was perhaps the easiest to prove and the most damning. Those close to the Rileys say Rob believes if he can kill this charge, then the others will be much easier to defeat. Perhaps this is why Mosley couldn't help taking credit for punking the jury.
It is universally believed that Rob is smart and a cunning lawyer. It is also a fact that Hart is one of the best prosecutors in Alabama State history. This is an epic contest between men of different backgrounds, with dynamically opposite ethics and morals. The stakes for our State could not be higher, but Riley Inc., true to form, will place their racket's interests above all else and damn the consequences.
So, the battle lines are drawn and the future of our State depends on the outcome.
Print this piece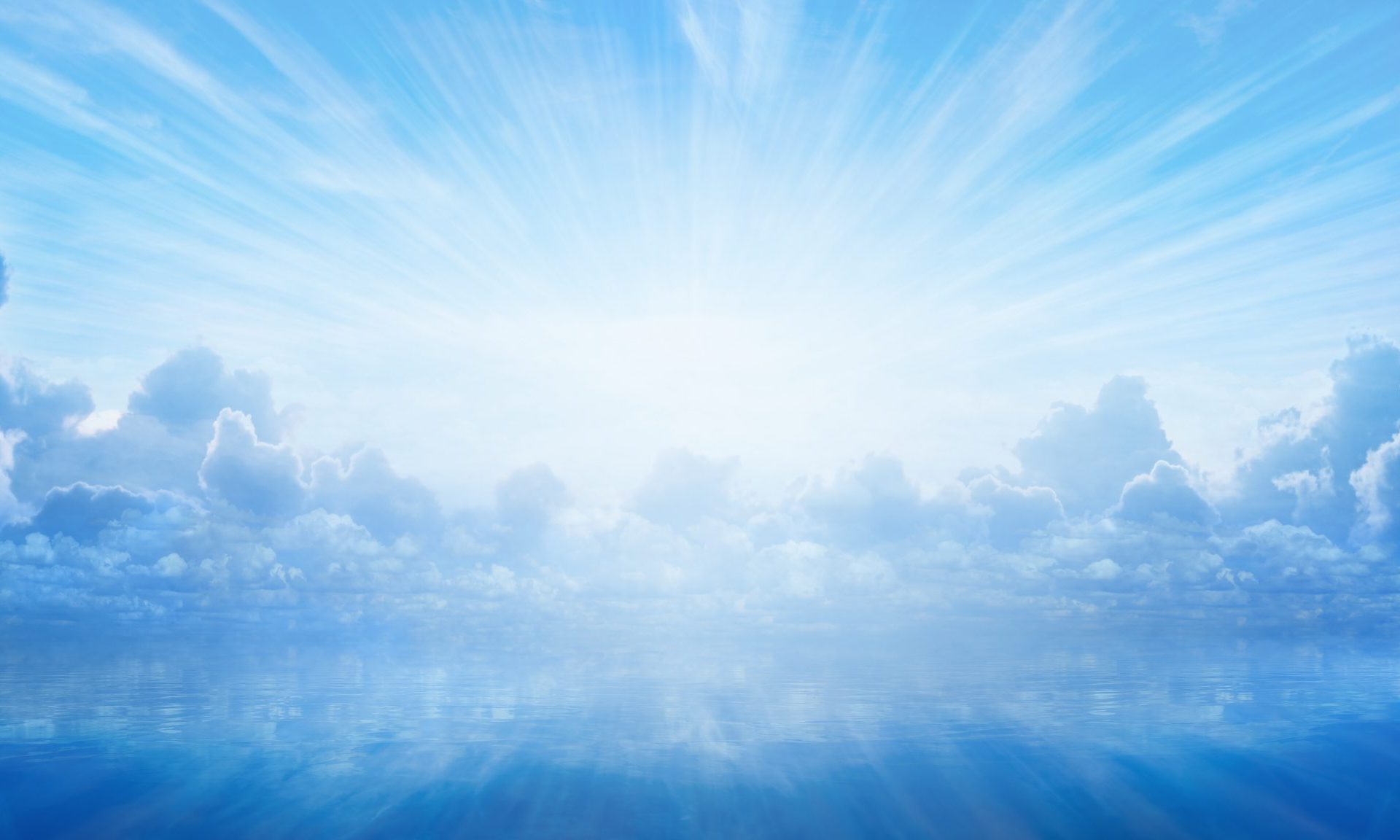 Healthcare professionals and scientists seem to indicate that we are closer to the beginning of the COVID-19 calamity than at the middle or the end.
But even in times of real human crisis, hope isn't dead but remains a vital thread in the fabric of what we know as the human spirit.
In his eighth State of the Union address in 1941, President Franklin D. Roosevelt said, "We have always held to the hope, the belief, the conviction that there is a better life, a better world, beyond the horizon."
This is part of the message Roosevelt relayed to the American people as he prepared the nation to enter World War II.
Across the nation and here in Alabama, everyone is experiencing disruption to daily life.
Worry, doubt and fear is everywhere as minute-by-minute bad news rolls in like a spring deluge.
"Hope Springs Eternal," is a phrase from the Alexander Pope poem An Essay on Man in which he wrote:
"Hope springs eternal in the human breast;
Man never Is, but always To be blest.
The soul, uneasy, and confin'd from home,
Rests and expatiates in a life to come."
"Hope is, of course, the belief one holds during difficult circumstances that things will get better," writes Saul Levine M.D., Professor Emeritus in Psychiatry at the University of California at San Diego in Psychology Today. "It is unique to our species because it requires words and thoughts to contemplate possible future events."
Dr. Levine concludes that hope is the very nature of the optimism that drives us to work toward overcoming.
"It has religious meaning for believers in God, who through prayer trust that their future will be protected by their Deity," said Levine. "But the presence of hope is secular and universal, and serves as a personal beacon, much like a lighthouse beckoning us during periods of darkness and stormy seas."
There is a reason for alarm as the government's response to the COVID-19 pandemic has been uneven, ineffectual and at times bordering on dereliction of its duty.
For years, there has been a movement to shrink government to a size where it can be drowned in a bathtub. The response by the federal government to the COVID-19 outbreak is a manifestation of that thinking.
Except for Gov. Kay Ivey, most state officials have remained near mute or totally silent during the crisis. Lt. Gov. Will Ainsworth has offered encouragement. Still, others seem to be in hiding except for a few Republicans who have sought to politicize the moment by criticizing U.S. Sen. Doug Jones and Speaker of the House Nancy Pelosi.
These times call for decisive leadership, frank words about the realities facing our State but not political pandering.
Diseases like COVID-19 are not partisan, seeing neither Democrat or Republican. The State's political leaders—the real ones—need to offer solutions, not partisan finger pointing.
Gov. Kay Ivey and her staff are doing their best, Press Secretary Gina Maiola is keeping the press informed almost hourly, likewise Communications Director Leah Garner is guiding the governor's message so that the public is informed. Health officer, Dr. Scott Harris', briefings are realistic, sobering and needed. Ivey's chief of staff, Jo Bonner, is a steady hand quietly and methodically aiding the governor and the various agencies who need support.
There have been missteps and blunders, but the governor's office is meeting a Herculean challenge with calm and efficiency.
If good intentions and best efforts are worth anything, if giving it one's all is the best any of us can do, then Gov. Ivey and her staff deserve appreciation.
The situations in the State will worsen before it is better.
No one knows how long COVID-19 will plague our State, but be assured that hope and faith beat worry and fear every time.
In what has become known as the "Four Freedoms Speech," FDR also had a message for the world. "Men of every creed and every race, wherever they lived in the world" are entitled to "Four Freedoms": freedom of speech, freedom of worship, freedom from want, and freedom from fear.
Our present danger will pass and we will once again need to work to preserve the four freedoms that FDR spoke about so many years ago.
Hope is one of our greatest assets in times like these. Please remain safe, have courage and believe that better days are ahead.
Print this piece