Hubbard Trial Day Five: Sumner Fries Hubbard

By Bill Britt
Alabama Political Reporter
OPELIKA—Former Alabama Ethics Commission Director, Jim Sumner, testified authoritatively and effectively with devastating consequences for the defense on Day Five of the criminal trial of Speaker Mike Hubbard.
In spite of Hubbard's attorney, Bill Baxley, attempting to marginalize Sumner's testimony, Judge Jacob Walker, III sided with the State and certified him as an expert on Alabama's Ethics Laws.
Sumner's twenty years as director proved invaluable in making the case that Hubbard had, in fact, violated the Ethics Laws for which he has been charged. Under direct examination by Deputy Attorney General Matt Hart, Sumner gave testimony to the various charges against Hubbard. Court observers agreed that it was the most devastating day for Hubbard since his former chief of staff, Josh Blades, took the stand. One defense attorney said Sumner's detailed testimony was "damning" to Hubbard's cause.
During his questioning, Hart presented Sumner with several hypothetical situations, that, in ways, mirrored the charges against Hubbard. In each instance, Sumner, using his vast knowledge of the Ethics Code, showed how it would be unlawful for someone to act in that manner.
He was first questioned about how party chairmen and vice chairmen would be breaking the law if they directed private or public funds to their business interests. Sumner said Hubbard had asked him if it was legal for the Republican Party to direct party money to his business interest, specifically, Network Creative Media and Craftmaster Printers. He said if others made the decision, it would be permissible, but if Hubbard directed money from the party to his businesses, it would be illegal, even if done so through a subordinate.
Former ALGOP Executive Director, John Ross, in his testimony said that it was Hubbard who made the decision, but that they all agreed it was a good idea.
Under direct examination, Hart asked Sumner if it was illegal for an office holder to "put money in his own pocket" by using his position. Sumner said it would be illegal. Hart followed up by asking if there were other instances where it would be a violation under the Ethics Laws. Sumner replied, if the money went to a business interest of the office holder, or one of his family members, it would be illegal. He added that this would also be true even if the public official was only a minority owner in that business. Hart questioned Sumner about a lawmaker casting a vote in which his business or client would profit. Sumner affirmed that, too, would be crime under the current Ethics Laws. During much of his testimony, Sumner referred to the Ethics Code itself. He and Hart spent a great deal of time dealing with the words and the meaning of the Code.
While not saying directly that he was referencing the vote Hubbard cast for his client, American Pharmacy Cooperative, Inc. (APCI), Hart was able to solicit that such a vote, or trying to influence a vote, would be illegal. Sumner said a lawmaker should "stand down" on such votes, as it would be a clear conflict of interest which has been a longstanding portion of the Ethics Code.
Baxley made several objections during this portion of Sumner's testimony, even complaining about Sumner's long answers. Judge Walker overruled.
Hart asked if it would be legal for a lawmaker to participate in crafting a bill, or passing a bill, that would give his client a monopoly. At this point Baxley objected, and a side bar was taken up. There was no further mention of the monopoly. Instead, Hart asked if it was a violation of the Ethics Law to use State time, facilities or equipment that benefited his personal businesses. Sumner said it would.
Next, they took up the issue of lobbying the Executive Branch of government. This was when Sumner recalled a portion of the Ethics Code that was added during the 2010 Special Session, in which Bob Riley served as Governor and Hubbard served as Speaker. Hart asked if Hubbard and his cohorts added that particular section to the Ethics Code and Sumner answered, yes, saying that this was something that Governor Riley had wanted for several years. Baxley objected, but was overruled. Sumner was then questioned if it would be unlawful for a lawmaker to try to lobby or influence the Governor or the Secretary of Commerce for a business client. He responded it would be. He was asked if it would still be illegal if the lawmaker identified himself as representing a particular client. Sumner said that a strict prohibition would apply, and that would be illegal as well.
Hart then shifted from lobbying the Executive to what constituted a "thing of value." He asked if someone offered a lawmaker estate planning, or an investment plan, would that be a thing of value. Sumner agreed it would be. He next asked if receiving an investment from a principal or a lobbyist be forbidden under the Ethics Law. Sumner reiterated that taking anything of value from a lobbyist or a principal is prohibited. Sumner added that lawmaker are allowed to have traditional loans from a bank or a financial institution that are available to any other person.
Hart then queried Sumner about the "friend exemption." During opening statements, Baxley said he would show the jury that Hubbard had received things from friends, but the Ethics Laws made an exception for these types of arrangements. Sumner explained, however, that the "friend exemption" is something more akin to going on a vacation with a long-standing personal acquaintance, and not having to worry about who paid for what. He said something like an investment would fall far outside the "friend exemption."
Sumner was asked about the prohibition of using your position as a lawmaker or the mantle of your office outside the State. He said that the prohibition did not stop at the Alabama border. Hart asked Sumner to define "mantle of the office," to which Baxley objected, saying he didn't think Sumner was Webster's Dictionary. The judge overruled, and Sumner went on to explain that it was the power, the aura, and the clout of the office that existed because of the person's position.
Hubbard told his clients that he had cleared all of his contracts with the Ethics Commission, however, Sumner disputed that assertion saying Hubbard had never discussed his contracts with APCI, Edgenuity, or Capitol Cups.
On cross examination, Baxley was condescending to Sumner. He cut him off from speaking, becoming hostile at times, which won no points with Judge Walker.
Others who gave testimony were former Sterne Agee CFO, Jon Sanderson, who testified that he was told by then CEO, Richard Holbrook, to cut a $150,000 check to Craftmaster Printers, a company he'd never heard of. He said he promptly left the meeting and returned only to give the funds to his boss.
Michael Humphrey, Executive Vice President, Business Development for Edgenuity, Inc., also testified, attempting at every turn to color his remarks to help Hubbard. He even said plain language in Hubbard's contract about representing the company as a lobbyist didn't actually mean what it said.
Rob Riley was on hand to aide Baxley at every break. In the hall outside of the courtroom, Baxley asked an attorney who had been sitting inside during testimony, how he thought he was doing with the jury? The lawyer replied the jury members were laughing, so they must like Baxley.
Most court observers and reporters agreed, it was not a day when Hubbard should have been smiling, much less laughing.
122,000 Alabamians could lose health coverage if ACA is overturned, study finds
President Donald Trump's administration and 18 states, including Alabama, are asking the country's highest court to strike down the law.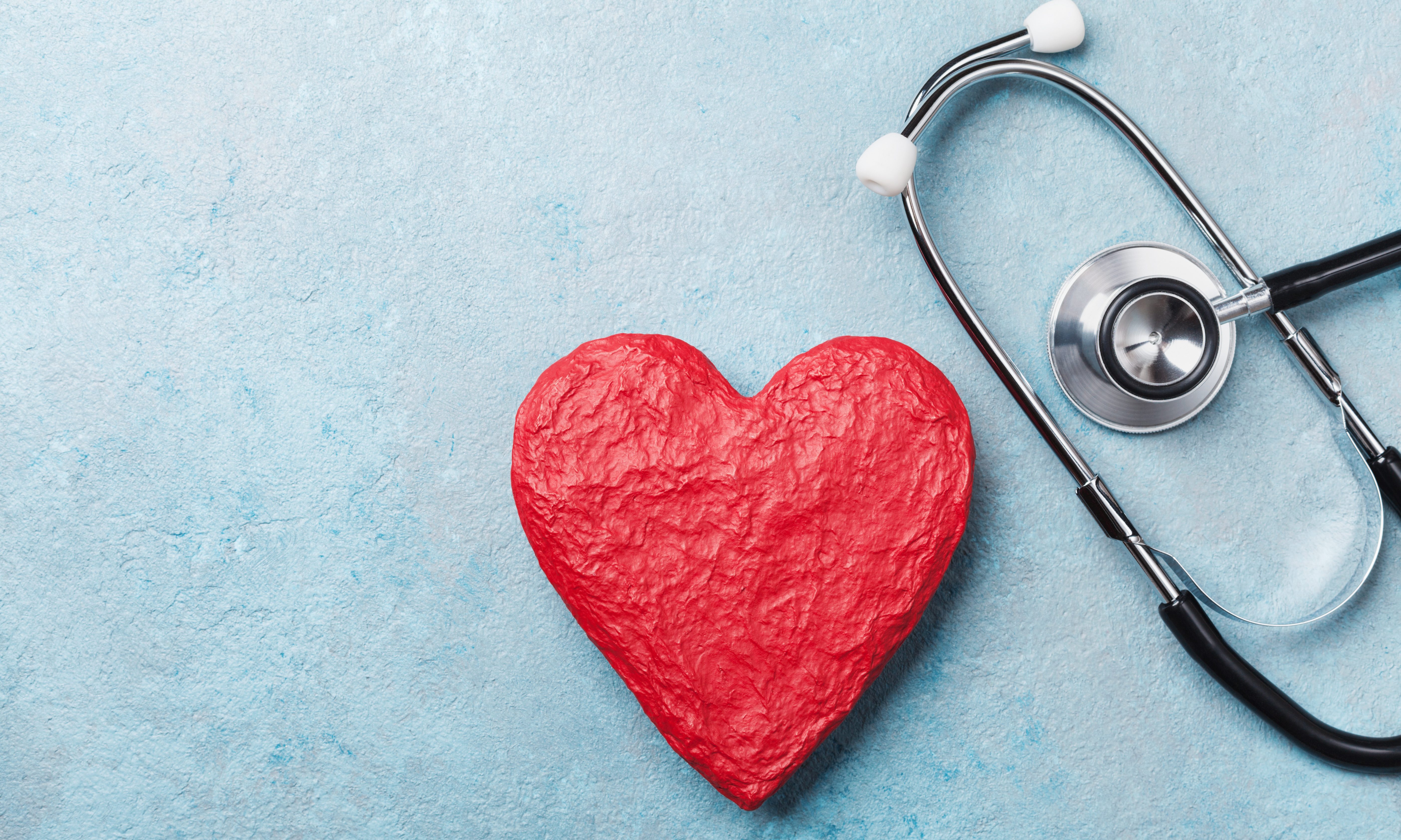 At least 122,000 Alabamians and 21.1 million in the U.S. overall would lose health coverage if the U.S. Supreme Court strikes down the Affordable Care Act, according to a recent study. 
The Washington D.C.-based think tank Urban Institute's analysis found that Alabama's uninsured rate would increase by 25 percent if the court strikes down the Affordable Care Act. Oral arguments in a case against the landmark health care law are to begin on Nov. 10.  
President Donald Trump's administration and 18 states, including Alabama, are asking the country's highest court to strike down the entire ACA. 
Trump, speaking to CBS News's Lesley Stahl in a recent interview, said he would like the Supreme Court to end the ACA. There's concern among many that Trump's pick to replace the late Justice Ruth Bader Ginsburg on the court, conservative Judge Amy Coney Barrett, could be a deciding factor in the repeal of the ACA when the Supreme Court hears the case just after the Nov. 3 election.
"I hope that they end it. It'll be so good if they end it," Trump told Stahl.
"Repealing the ACA would throw our health care system into chaos in the middle of a pandemic and a deep recession," Alabama Arise executive director Robyn Hyden said in a statement. "Tens of thousands of Alabamians would lose health coverage when they need it most. And hundreds of thousands would pay more for coverage or lose protections for their preexisting conditions."
Health care coverage losses could be even larger next year, as the COVID-19 pandemic and recession likely still will be ongoing, according to the study. 
"The ACA has been a health lifeline for many Alabamians during the pandemic," Hyden said. "It provides coverage options for people who have lost their jobs or seen sharp reductions in their income. And it ensures people aren't denied insurance just because they got sick."
Ending the ACA would also reverse gains made in reducing racial disparities in health care coverage, researchers in the study found, noting that overturning the ACA would strip health coverage from nearly one in 10 Black and Latino Americans under age 65, and more than one in 10 Native Americans nationwide would lose health insurance. 
People with pre-existing conditions would be charged higher insurance rates, or have their coverage dropped altogether, if the ACA is struck down, according to the study, which also found that the law's repeal would harm people who have health insurance through their jobs. 
Those who have health insurance from an employer could see their plans reintroduce annual and lifetime coverage limits, and requirements for plans to cover essential benefits and provide free preventive services would disappear, according to the study, as would the requirement for insurers to allow young adults to be covered through their parents' plans.
While millions would lose health care if the law is repealed, the country's top earners would receive tax cuts, according to a study by the Center on Budget and Policy Priorities, which found that the highest-income 0.1 percent of households, which earn more than $3 million annually, would receive tax cuts averaging about $198,000 per year. 
"A portion of these tax cuts — about $10 billion per year — would come at the direct expense of the Medicare Trust Fund, since the additional Medicare tax the ACA instituted for couples with earnings over $250,000 flows to the fund," the Center of Budget and Policy Priority study reads. 
Pharmaceutical companies would pay $2.8 billion less in taxes each year, according to the study, while millions of seniors would pay billions more for prescription drugs due to the gap in Medicare's prescription drug benefit if the ACA is repealed. 
"The ACA has left Alabama better equipped to fight COVID-19 and rebuild our economy after the recession," Hyden said. "And those benefits would be even greater if Alabama would adopt Medicaid expansion.
"Striking down the ACA would harm the Alabamians who have suffered the most during the pandemic and the recession. It would deprive our state of the opportunity to save lives and strengthen our health care system by expanding Medicaid," Hyden continued. "And it would shower huge tax cuts on rich people while making life harder for everyone else. Alabama officials should stop seeking to undermine the ACA and start investing in a healthier future for our entire state."