Hubbard Trial Day Six: "Not no, but Hell No!"

By Bill Britt
Alabama Political Reporter
OPELIKA—Day six of the Mike Hubbard trial, who is charged with 23 counts of felony corruption, began with a whimper, then exploded, and by mid-day it looked as if at least one more person might be going to jail.
Yesterday's witnesses were: Governor Robert Bentley, Kate Grant, Dax Swatek, Craig Pouncey, Steve French, and Will Brooke.
Media outlets from across the State again crowded the courtroom in anticipation of Governor Bentley's testimony.
Bentley testified that he had attended several economic development meetings with Hubbard. On each occasion, Bentley said that he thought he was meeting with Hubbard as Speaker. He did not know that Hubbard had a $12,000 per month with South East Alabama Gas District (SEAGD).
Bentley was on the stand for about 20 minutes. One court observer remarked that the Governor's testimony sounded more like a sales pitch for "jobs, jobs, jobs" in Alabama more than anything else.
Next up, Kate Grant, custodian of records for Hubbard's employment with IMG Sports, testified that Hubbard had been laid off from his position with the company but had been given a full years salary as severance pay. Hubbard made no mention of this when he was asking business leaders to find him work and/or clients.
The real bombshell hit when lobbyist Dax Swatek took the stand. As one observer said, "there was no more room under the bus when Dax was through with Hubbard." Swatek who has become wealthy because of his association with Hubbard said, that was something the Speaker gave him a hard time about. Under direct examination by Lead Prosecutor Matt Hart, Swatek related how Hubbard bemoaned his financial fate on several occasions. When asked if Hubbard ever talked about his finances when he was doing well, Swatek said, he never did.
In similar fashion to testimony given earlier by John Ross, former Executive Director of the Republican Party, Swatek testified that it was Hubbard who made the decision to use Craftmaster Printers and Auburn Network during the 2010 campaign. He said that he (Swatek) complained that production costs at Craftmaster were too high and out of line with other printers. Ross agreed. Swatek convinced Ross to go directly to Craftmaster to renegotiate a lower rate, which eventually was achieved. Swatek said he felt like the quality of TV and radio production from Auburn Network was sub-par, but Hubbard demanded quantity over quality, which, of course, meant more money for him.
Swatek also testified to his unique arrangement with Hubbard during legislative sessions, echoing statements made under oath by former chief of Staff, Josh Blades, which revealed that he, BCA Chief, Billy Canary, Ross, and Blades had a standing weekly appointment to discuss legislation with the Speaker during session. Earlier, Blades stated this was the only such arrangement between lobbyists and Hubbard.
As was stated by others in previous testimony, Swatek confirmed his alarm after being informed that Hubbard had a contract with American Pharmacy Cooperative, Inc. (APCI). The concern arose because Swatek's firm, SRH Media, had a subcontract with Ferrell Patrick to lobby for APCI. He said after a meeting with Ross, Blades, and Tim Howe, they immediately decided a plan of action to contain the damage they believed had occurred. Blades and Ross were sent to talk with Hubbard, and Howe was dispatched to seek out Patrick in the Statehouse and immediately cancel the contract with him. Howe also informed Patrick that a letter to that effect would soon follow.
He confirmed what others had testified, that Hubbard should not vote on the budget containing the APCI exclusive language, which would have given them a monopoly over the Medicaid Pharmacy Benefit Management (PBM) plan.
In opening statements, Hart promised the jury that they would hear from a lobbyist who had been approached by Hubbard to invest $150,000 in Craftmaster Printers, and that this lobbyist would say he did not invest because he believed it to be illegal. During Swatek's testimony he revealed that he was, in fact, that lobbyist.
During his testimony, Swatek said that he and Canary met with Hubbard about the plan, and had hoped he would not be asked to be an investor. He related how when asked by someone on Hubbard's staff if he would be interested in being an investor he replied, "Not no, but, Hell no." But the request from Hubbard did come. Swatek testified he told Hubbard that in his understanding of the Ethics Law, Hubbard could not ask him for a thing of value, and he could not give him a thing of value.
Hart kept his promise to the jury, and many court watchers believe that was another nail in Hubbard's coffin.
Following Swatek was former State Senator Steve French. French testified that he arranged for the $150,000 investment between the Sterne Agee firm and Hubbard. Under oath he recounted that he was sent by Sterne Agee's CEO, Jim Holbrook, to discuss with Hubbard the pending Jefferson County bankruptcy. During the meeting, French expressed Holbrook's desire to avoid a bankruptcy, how it would be embarrassing to his business, every other corporation in Birmingham, and in the county. French explained that should the Jefferson County Legislative Delegation came to Hubbard with a bill that would avoid the bankruptcy, would he support it? Hubbard agreed that he would give his full support as Speaker. Hubbard then pivoted to his financial woes, explaining to French that he had a plan to raise $1.5 million from 10 investors, and if his boss (Holbrook) would be interested in being one of the 10. French took the offer to Holbrook and he agreed to an investment. The original agreement that Hubbard sent named Holbrook as a personal investor, but Holbrook had the language changed and sent it back to Hubbard listing Sterns Agee as the investor.
After lunch, French returned to the stand where he was to undergo cross examination by Baxley. Before cross examination, Hart disclosed that French was testifying under an immunity agreement. That agreement between French and the Attorney General's Office stated that he would not be prosecuted for any criminal activities in which he was involved, as long as he gave truthful, complete and honest testimony at the Hubbard trial, and any subsequent related investigations.
The reason for Hart revealing the immunity agreement, soon became apparent under cross examination. During questioning by Baxley, French walked back many of the statements he made to Hart, even contradicting much of his earlier testimony. Hart challenged French several times, reminding him of the terms of his immunity agreement. Hart's last question to French during redirect was, if he understood the immunity agreement not only covered his alleged illegal lobbying activities with APCI and Edgenuity, but also the quid pro quo between he and Hubbard in relation to this count of the indictments. Hart gave every indication that French's immunity had just died.
Investment banker Will Brooke was the last witness of the day. He testified how he wanted to help Speaker Hubbard grow his business, because he feared that Hubbard might find an employment opportunity which could compromise his ethical role as Speaker. He, like French, upon cross examination, softened his earlier testimony so much so that Hart pulled his Grand Jury transcript and together they reenacted his what he said during his Grand Jury testimony.
Day six was full of damning testimony and confusing cross examination by Baxley.
The prosecution told Judge Jacob Walker, III, that they may wrap up the State's case by Friday.
Prison worker says excessive pepper spray may have killed inmate
A prison worker says the amount of pepper spray used was excessive, and that officers knowingly and intentionally put the inmate's life in jeopardy.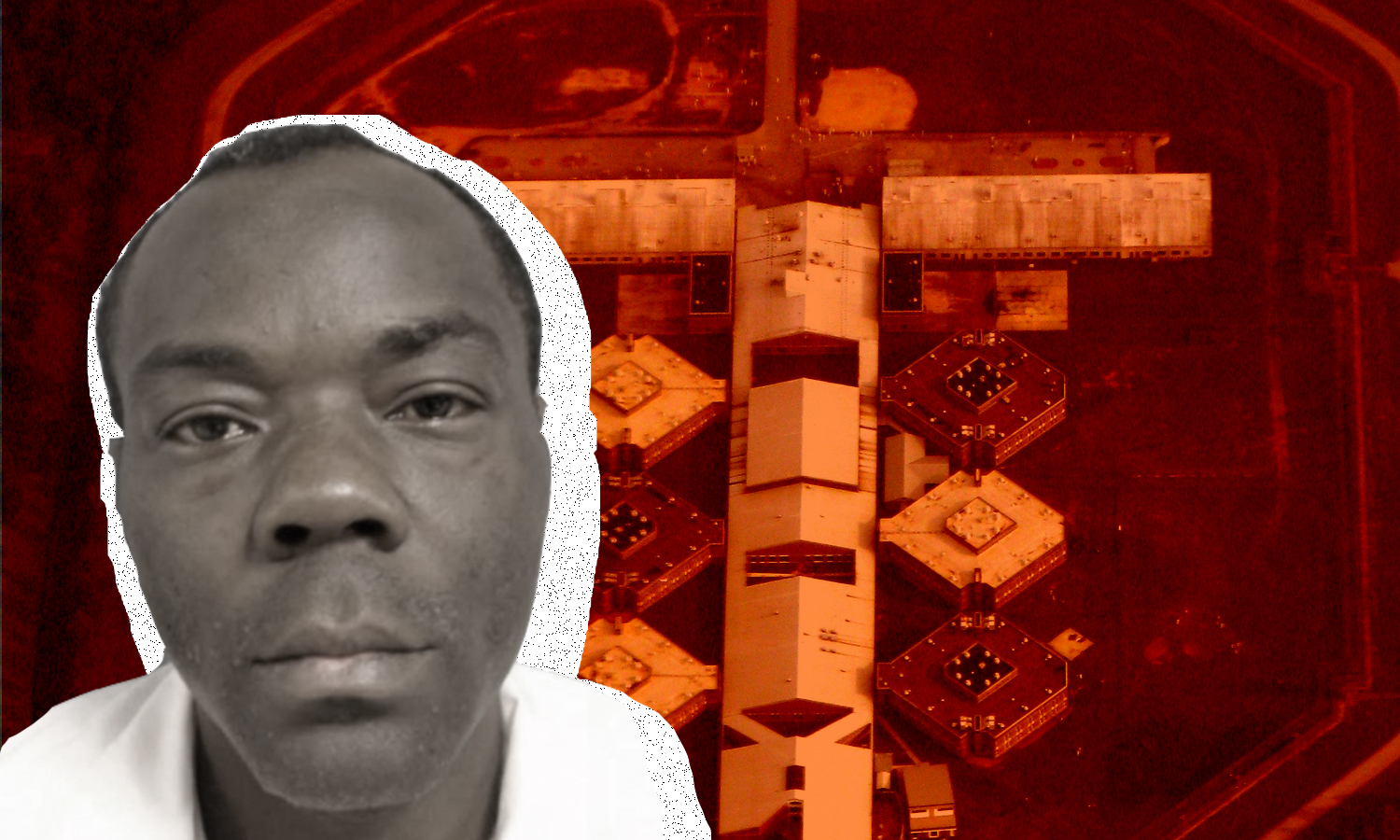 It's not yet clear what caused the death of 38-year-old Darnell McMillian after he was pepper sprayed inside an Alabama prison last month, but a prison worker says the amount of pepper spray used was excessive, and that officers knowingly and intentionally put his life in jeopardy.
Some time around 6 p.m. on June 22, three correctional officers placed McMillian in suicide cell S-11, with an inmate who was known to be aggressive and who was already on suicide watch, according to a prison worker with knowledge of the incident, who reached out to APR to discuss the death because the person said it troubled them.
The ADOC worker asked not to be identified because the person is still employed with the department.
"He shouldn't have been doubled up with somebody," the worker said of the aggressive inmate already in cell S-11. "It was very clear that the person in that cell was threatening."
The worker said the officers enticed the two men to fight, and once the inmate began threatening McMillian, McMillian took the first swing to hit the man.
The three officers standing outside then deployed a pepper spray called Cell Buster into the cell, the worker said. Cell Buster is a potent spray used by correctional staff and produced by the Chicago-based company Sabre.
"The inmate was yelling that he couldn't breathe," the employee said. "One Cell Buster is enough to do a lot of damage. There were three officers present at the time of this, and there were three cans of Cell Busters sprayed."
The employee said that once McMillian was pulled from the cell, he was almost unconscious and then "went completely unconscious, because he was coughing and aspirating."
The cell was then cleaned by inmates, except for some spots of blood, which the worker said might make it appear to have been a homicide by the other inmate, but the worker said several staff members at the prison believe the death may have been caused by excessive use of pepper spray.
"He was on his back when they were getting him to the infirmary, which can also cause asphyxiation, especially if he's coughing and saying he can't breathe. That spray can make you vomit," the worker said.
While there are video cameras that record each suicide cell, the worker said they do not believe there is footage from cell S-11 during the time of McMillian's death. The employee said they've been through many incidents in the prison but that "this one seems pretty bad."
The worker said it's not clear why the officers encouraged a fight between the other inmate and McMillian, but from experience, the person said some officers will do so when an inmate angers them.
The employee said when they read APR's first article on McMillian's death, and there was little information on what happened, they decided to reach out.
"I'd rather share it and put it out there," the person said. Some details of what the worker said were corroborated by the Jefferson County Coroner's office.
Jefferson County Coroner Bill Yates told APR on Thursday that McMillian's final cause of death awaits results from the autopsy, which can take between four and six weeks, but that there did not appear to be any external injuries that could have caused his death.
McMillian was pronounced dead at Donaldson prison at 7:49 p.m. on June 22, Yates said.
Yates, reading from his notes on the incident, said that in the moments before his death, there appeared to be a physical altercation between McMillian and another inmate, and that correctional officers used pepper spray to stop the fight.
"Obviously, Department of Corrections staff is going to step in to stop that, and it's my understanding that after that, he was having complaints of not being able to breath," Yates said. "I think they used — there was some pepper spray that was used to stop that, and he immediately went, from our understanding, to the infirmary."
"From our autopsy, I don't believe we found any type of trauma that would explain death," Yates said.
His office is awaiting lab results, to include toxicology and other lab work to determine if drugs or an unknown medical condition may have been factors in his death, Yates said. McMillian didn't have a history of any heart conditions, but Yates said lab results could reveal one if in fact he had a condition.
Asked if it's possible to die from exposure to a large amount of pepper spray, Yates said "I haven't heard of it, not to say it can't happen."
"I think you could pass away from extreme amounts of anything," Yates said, but he's never known of a death that resulted from large exposures to pepper spray.
Yates said there have been no reports to his office of any other inmate in that cell, or any ADOC staff, experiencing health problems as a result of the incident.
A 2003 study by the U.S. Department of Justice's National Institute of Justice on the use of pepper spray by police and corrections staff in North Carolina found that two cases of the 63 studied resulted in death from the use of pepper spray, and that both incarcerated persons who died had asthma. In only one of those cases, however, a large amount of pepper spray was used on the man, and the positioning of the man's body may have been a factor as well.
"Pepper spray was used more times in this case than in any other, but according to police officers, it was ineffective. The subject, who was obese, was handcuffed behind his back and placed in a facedown position when being transported," the report states. "The difficulty of breathing in this position may have been compounded by the damage already done to his airways."
In June, a 35-year-old inmate named Jamel Floyd died after correctional officers at a federal prison in Brooklyn used pepper spray after he had barricaded himself in his cell. He was unresponsive when removed from his cell and prison staff were unable to revive him, according to CNN. The death was under investigation and the U.S. Marshals and the FBI were notified, according to a release by the Metropolitan Detention Center.
According to the Sabre's own promotional video, Cell Buster is to be used in three-second bursts, with the correctional officer checking after each burst to determine if the "desired effects" have been produced, before using it for another 3-second burst. Cell Buster's description states that the product "delivers pain, irritation, inflammation, coughing, temporary blindness and redness of skin."
ADOC spokeswoman Linda Mays in a message to APR on Thursday said that the department's Law Enforcement Services Division is investigating all aspects of the incident.
"While we would like to address your questions and provide insight that would be helpful to you, at this juncture in the process we simply cannot provide information that would compromise the integrity of our ongoing investigation. More information will be available upon the conclusion of our investigation into Daniel [sic] McMillian's death," Mays wrote.