Sessions' Subcommittee Reports that Migrants From Muslim-Majority Countries is the Fastest Growing Segment

By Brandon Moseley
Alabama Political Reporter
Senator Jeff Sessions' (R-Alabama) Subcommittee On Immigration And The National Interest reports that migration from Muslim-majority countries is the fastest growing class of migrants to the US Sen. Jeff Sessions is the Chairman of the Subcommittee On Immigration And The National Interest.
According to data published by the Department of Homeland Security, the United States issued 832,014 green cards to migrants from Muslim-majority countries in the first six fiscal years of the Obama Administration (fiscal year 2009 through fiscal year 2014).
In fiscal year 2013 the number of green cards issued to migrants from Muslim-majority countries was 117,423. In fiscal year 2014 that rose by 27 percent to 148,810. Throughout the Obama Administration's tenure, the United States has issued green cards to an average of 138,669 migrants from Muslim-majority countries per year, meaning that it is nearly certain the United States will have issued green cards to at least 1.1 million migrants on President Obama's watch.
According to the Subcommittee that 832,014 figure does not include temporary, nonimmigrant visas issued to migrants who come to the United States simply to work, nor does it include those who have come to the United States on temporary visas and overstayed their authorized period of admission.
Between fiscal year 2009 through fiscal year 2013, 102,000 green cards were issued to migrants from Pakistan, 102,000 from Iraq 90,000 from Bangladesh, 85,000 from Iran, 56,000 from Egypt, 37,000 from Somalia, 30,000 from Uzbekistan, 26,000 from Turkey, 25,000 from Morocco, 25,000 from Jordan, 24,000 from Albania, 21,000 from Afghanistan, 20,000 from Lebanon, 20,000 from Yemen, 18,000 from Syria, 17,000 from Indonesia, 15,000 from Sudan, 12,000 from Sierra Leone, 9,000 from Guinea, 8,000 from Senegal, 9,000 from Saudi Arabia, 8,000 from, Algeria, 8,000 from Kazakhstan, 6,000 from Kuwait, 6,000 from Gambia, 5,000 from the United Arab Emirates, 5,000 from Azerbaijan, 4,000 from Mali, 3,000 from Burkina Faso, 3,000 from Kyrgyzstan, 3,000 from Kosovo, 3,000 from Mauritania, 2,000 from Tunisia, 2,000 from Tajikistan, 2,000 from Libya, 1,000 from Turkmenistan, 1,000 from Qatar, and 1,000 from Chad.
On Sunday, June 19 Sen. Sessions told CNN said Sunday, "The public data that we have indicate there are quite a number of countries in that region that have sent a large number of people that have become terrorists … Pakistan has a number, Egypt, Syria, Iraq, Afghanistan, Yemen," Sessions told CNN's Dana Bash on "State of the Union."
Sessions defended Trump's call for a temporary suspension of immigration from Muslim countries; but did say that there would be exceptions for diplomats and businessman.
Sen. Sessions said, "He simply said, and the way I understand it is, that we should slow down. Let's have a pause and begin to analyze where the threats are coming from. We have a toxic ideology, hopefully very small within Islam; certainly most people, most Muslims don't agree with this violent, jihadist approach. And we need to figure out a better way to identify that."
Muslim terrorists have been responsible for a number of terror attacks in the United States, including the slaying of 49 at a gay club in Orlando on Sunday, June 12.
Sen. Sessions was the first US Senator to endorse Donald Trump. The popular Sen. Sessions was re-elected in 2014 without a single opponent Democratic or Republican. Sen. Sessions is said to be on Donald Trump's short list for vice president.
Print this piece
Alabama includes antibody test results in total test counts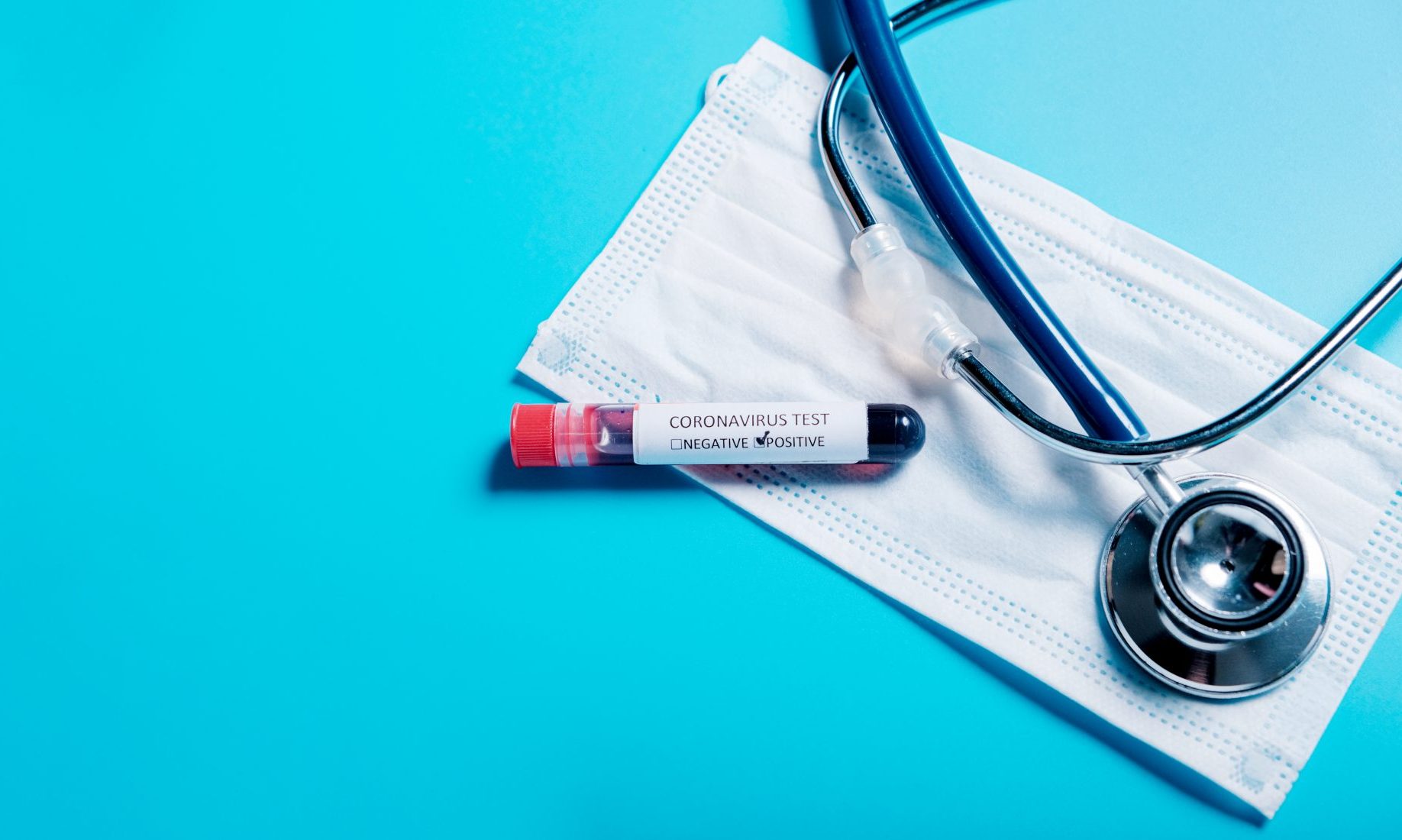 The Alabama Department of Public Health is combining some antibody test results with diagnostic test results in its total tested count on the state's public coronavirus dashboard, potentially complicating the picture of the virus's spread.
Alabama State Health Officer Dr. Scott Harris said Thursday that some antibody test results have been included in the state's "total tested" count on its public dashboard, but that the state is working to separate the two categories of tests.
"I think the total number does include some antibody tests, although I've asked our staff to sort of ferret those out and start reporting those separately," Harris said.
Diagnostic PCR tests, which are the vast majority of tests performed currently, check for a current infection, while antibody tests, which use blood and are sometimes called serologic tests, check for a past infection.
The acknowledgment that Alabama has combined the two types of tests on its public dashboard comes after several states faced a backlash from public health experts who say the two types of tests should not be combined.
Combining the two types of tests muddies the picture and could mislead the public and policymakers about where and when the virus spread. Depending on how many antibody tests have been included, it may also falsely inflate the total tested count.
Several other states — including Texas, Virginia and Vermont — said they also recognized the issue and have been working to fix them. The CDC also came under fire for combining the two types of tests in its public reporting of testing numbers.
Harris said he was not sure how many antibody tests have been included in the total tested category, but that the state is working to separate the tests into two different counts.
"I'm not sure what that number is but we're going to start reporting that separately just to make that clear to the public," Harris said.
The state health officer also said the state does not use antibody test results to calculate the percent of tests that are positive, an important metric used to determine if the state is doing enough testing and if increased cases are the result of increased testing or community transmission.
"When we look at the percent of positive tests, those are not including antibody tests at all. We're only looking at people who were tested with a PCR (diagnostic) test to see if they were actively infected," Harris said during a live-streamed town hall with U.S. Rep. Terri Sewell Thursday. "And so that percent positive rate, which is the one we're monitoring the most, is the one that does not include the antibody tests."
Alabama health officer: More testing doesn't account for spike in cases
Alabama State Health Officer Dr. Scott Harris said Thursday that the spike in new COVID-19 cases over the last two weeks is not totally attributable to increased testing.
On Wednesday, the CDC urged caution when seeking antibody tests because the tests could be wrong up to half of the time.
The CDC also warned that antibody tests are not accurate enough to use to make public policy decisions or personal safety decisions, despite calls from some policymakers who say the tests can be used to give people an all-clear to return to normal life.
Experts warn that getting a positive antibody test should not be taken as a license to think you are now immune from the virus. There is limited evidence about how long immunity lasts, and the test could be a false positive.
"Serologic testing (antibody testing) should not be used to determine immune status in individuals until the presence, durability, and duration of immunity is established," the CDC said.
The CDC also cautioned against using antibody tests to make decisions about returning to work or school.
"Serologic test results should not be used to make decisions about grouping persons residing in or being admitted to congregate settings, such as schools, dormitories, or correctional facilities," the CDC said. "Serologic test results should not be used to make decisions about returning persons to the workplace."
Print this piece