It's Past Time to Lift Cuban Economic, Travel Embargo

By Joey Kennedy
Alabama Political Reporter
Ironic, isn't it, that Republican officials in Alabama are now lobbying for lifting the economic and travel embargo on Cuba?
The Republican-controlled U.S. Congress has thus far refused to do so, despite growing calls for the country to ditch the failed policy.
Still, good for those state leaders who launched the Engage Cuba Alabama State Council in Mobile on Tuesday.
To continue the embargo and travel restrictions is crazy. Americans can travel to North Korea and Vietnam. They regularly travel to communist China. We have robust trade with China and Vietnam.
But we continue the wrongheaded isolation of Cuba, which is about 90 miles off the southern Florida coast.
In a word: Crazy.
I've traveled to Cuba 12 times as a journalist, the most recent time in 2013. More than 50 years of embargo has done nothing to change Cuba's regime. The embargo only hurts the ordinary Cuban people, most of whom, by the way, love Americans.
They don't want to see unfettered capitalism that creates a few winners and many losers, but they do want to improve their lot. And they want to eat.
Fidel Castro was supposedly asked once what were the three greatest successes of socialism: Education, medicine and athletics, El Jefe responded. When asked about the three greatest failures, Castro responded: Breakfast, lunch and dinner.
Maybe Castro never said that, but it's the truth. Cuba is a country with much higher literacy rates than the United States.
Cuban medicine, while lacking some of the technology we take for granted here, is strong. Indeed, after Hurricane Katrina devastated the Gulf Coast in 2005, Castro offered to send 100 disaster doctors to help with the recovery. President George W. Bush turned Castro down.
And, of course, Cuban athletes, from boxers to baseball players are among the world's best.
In my trips to Cuba, I stayed away from politics as much as possible. I traveled there most times with a team from Beaver Dam Baptist Church in Franklin, Va. We didn't go to evangelize bu
t, rather, to be mules: We hauled stuff Cubans had a hard time getting because of the embargo – medicines, glasses, sometimes clothes, car parts.
And contrary to some myths, Cubans of faith are allowed to practice their religions openly. It wasn't always that way, but since the last 1980s, Cuban churches and synagogues – from Catholic to Baptist to Presbyterian to Jewish. Just about every faith is represented. A Mosque is under construction, and Muslims meet in specially designated prayer rooms.
We also traveled across the island freely, without being harassed by government or police. And I always had my passport stamped at immigration, because I wasn't going to hide my trips. Beaver Dam Baptist Church had a U.S. Treasury license to travel to Cuba; journalists are exempt from the travel ban.
The opportunity open for Alabama, from shipping, agriculture and tourism, is huge. We're strategically located close to Cuba and we have, in the past under humanitarian exceptions to the embargo, shipped everything from poultry to telephone poles to the island. But Bush refused to allow companies to extend credit to Cuba, so much of the exports dried up.
Demands by Republicans that the Cuban government must change before the embargo is lifted are hypocritical. We freely trade with other foreign governments who are socialist or have serious human rights issues. Again, China and Vietnam come to mind.
Cuba is a beautiful country, and Havana is one of the great cities. No doubt the island would be a tourist magnet.
But the United States' stubborn pride is in the way.
It's way past time for the United States to stop that arrogance. The Cuban people are resourceful and smart. Over the past few years, the Cuban government has allowed ordinary Cubans to start their own businesses. They can buy and sell property on a limited basis.
On one of our trips to Cuba, Beaver Dam Baptist Church actually bought a small farm for a church in Pinar del Rio.
The U.S. government shouldn't be telling Alabama businesses and tourists where they can trade and travel.
Congratulations to the officials who are encouraging Congress to lift the embargo. Best of luck to them. There are many products produced in Alabama that the Cubans can use.
Lifting the embargo is a win-win for both the United States and Cuba. Let's do it.
Joey Kennedy, a Pulitzer Prize winner, writes a column every week for Alabama Political Reporter. Email: [email protected]
Print this piece
Opinion | Facts are stubborn things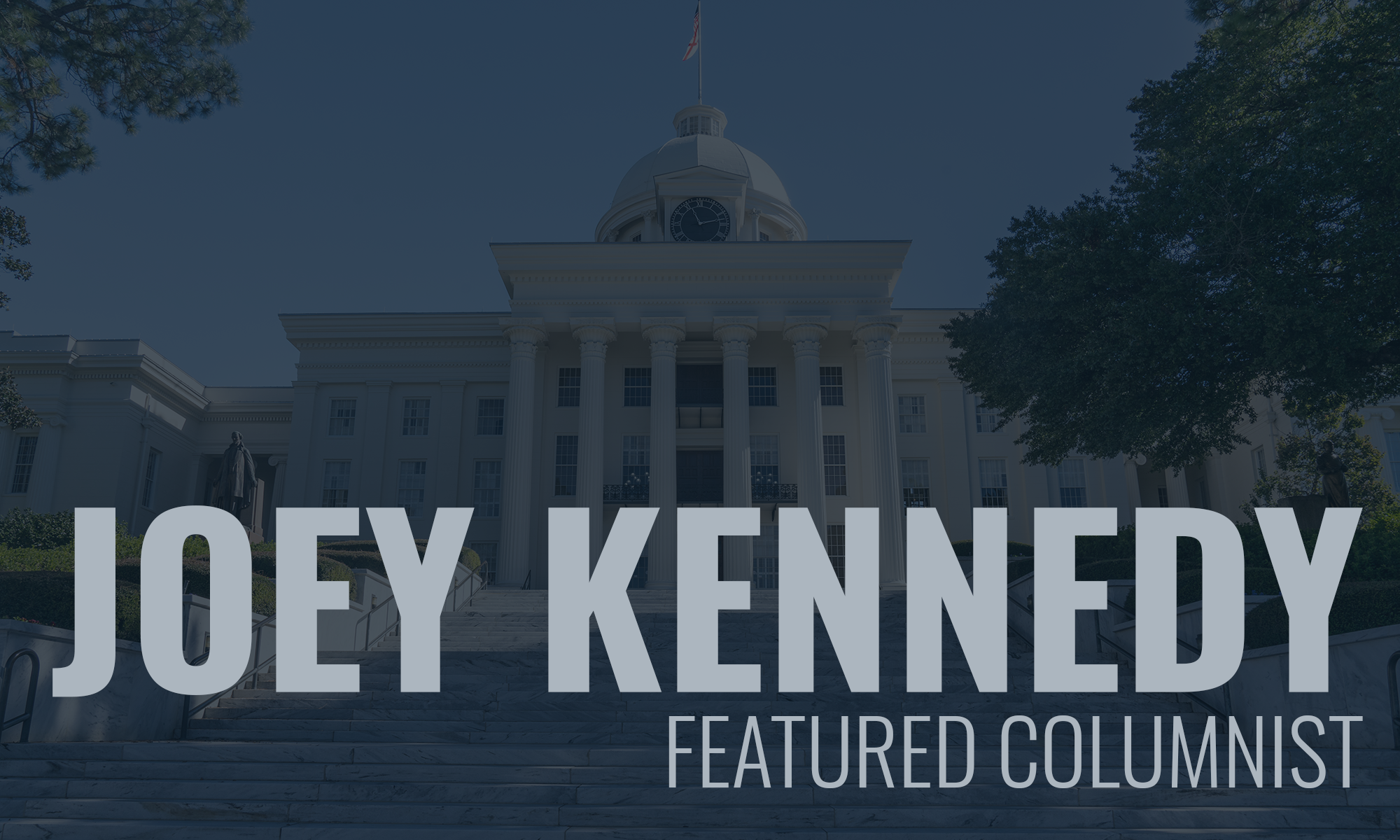 I'm in my 20th year of teaching in the English Department at UAB. I've never taught my primary discipline, journalism, and I really don't have much of a desire to, either.
Yet, in 2017, the leadership of UAB's University Honors Program asked me to be a part of their interdisciplinary faculty for the fall. UHP's fall semesters are themed, and that year, the first year of Donald Trump's term as president, the theme was appropriate: "Evidence and Belief in a Post-Truth Society." For UHP, I was a "communications" (journalism) professor. I taught with a scientist and public health professor, a religion professor, a philosophy professor, a literature professor and a psychology professor.
The students in this program – all 100-plus of them – are among the smartest students on campus. Needless to say, I was intimidated. For my first lecture before the students, I took a Xanax (it's prescribed because I do have anxiety sometimes). The Xanax didn't make me lecture better, but it made me not really care if I screwed up.
I'm sort of a one-trick pony – I teach and write in the only language I know: English. Here, you had neuroscience and biology and chemistry majors galore. And, yes, there were a few English and history and business and engineering students, too. Pretty much every discipline taught at UAB is represented in UHP, and certainly in its umbrella school, the UAB Honors College.
That fall went by quickly. I only took the Xanax for the first lecture. I settled into my groove pretty quickly. But when it was over, I ached for the continued intellectual stimulation I received as a teacher. I'm a lifetime learner, and that program taught me a lot. And I got to teach others a lot, too.
I thought it was a one-shot deal. Until, that is, the program's director, Dr. Michael Sloane, asked me to return in the fall of 2018 to direct the first-year students' literary analyses. And that fall, I was also asked to propose a UHP seminar class for the spring of 2020. I returned last fall to once again direct the first-year literary analysis. And I've been asked to return for first-year LAs again this coming fall.
This semester, I'm teaching the class I proposed, "Media and Social Justice." And I've already got another self-created UHP seminar class scheduled for next spring, "Media and War: Men and Women Making a Difference on the Front Lines."
Unlike my composition and literature classes in the English Department, these seminars have no template. I have to create the teaching as I go. Some days, I'm very confident; others not so much.
I divided the "Media and Social Justice" class into six two-week units: Nellie Bly (mental illness and investigative journalism), The Jungle (food safety and immigration), Jim Crow Lives (the civil rights era and voter suppression), #MeToo (sexual assault and harassment), Black Lives Matters (police and other shootings of people of color), and March for Our Lives (gun violence and sensible gun regulation).
These classes are limited to 16 honors students, but 19 students wanted in my "Media and Social Justice" class, so I have 19 students.
I teach these classes as a communications professor, not an English professor. I direct the literary analyses as a literature professor, not a communications professor.
We're covering historical topics, for sure, but also contemporary topics. It doesn't get any more current than Black Lives Matter, #MeToo, voter suppression, or March for Our Lives.
We don't just talk about the journalism around these topics, but also about other media. For example, I find protest songs for each topic. While it's not on our plate, did you know Trump has inspired a whole catalog of protest songs? Most every president inspires protest songs, though Trump has inspired an awful lot of them.
Maybe at some point, I'll create a "Media and Donald J. Trump" class. There is plenty of material.
The point, though, is that we all should be lifelong learners. I can't tell you how much I've learned from by English students and my honors students, how much the English faculty has taught me, and how much the faculty and directors of the University Honors Program have taught me.
That I get to return the favor by teaching these unique classes says a lot about UAB, and how it values critical thinking and learning.
I hope I never lose my enthusiasm for learning, or become too stubborn to change when the facts point toward another direction. That is our responsibility to the truth. I guess I am stubborn in one way: There are no alternative facts. Facts are truth, reality. The alternative is false, untruth, lies.
Readers, that's a fact, and like me sometimes, facts are stubborn.
Joey Kennedy, a Pulitzer Prize winner, writes a column every week for Alabama Political Reporter. Email: [email protected].
Print this piece