No Charges Against Hillary Clinton; So There, Hillary Haters

By Joey Kennedy
Alabama Political Reporter
Hillary haters must be banging their heads against the wall today.
Many predicted indictments against presumptive Democratic Party presidential nominee Hillary Clinton over her use of a personal e-mail server during her tenure as Secretary of State.
FBI Director James Comey ended their giddy wishes Tuesday when he recommended no charges be filed against Clinton on the email question.
In 25 years of public office, probably no couple has been vilified and investigated as much as the Clintons. No accusation has ever stuck.
Hillary Clinton haters like to call her all sorts of vile names: Killary, Shillary, Shrillary, Hildabeast. And of course, Donald Trump's "Crooked Hillary."
Just using Hillary's first name only to identify her leads some to call that sexist, but that may go too far. There's former President Bill Clinton and now soon-to-be-President Hillary Clinton. Got to make sure we know which "Clinton" we're talking about.
But now that Hillary Clinton is in the clear on the emails, the Hillary haters no longer have hope, unless it's The Donald, who simply can't win a national election in this country.
Benghazi proved a flop. The emails aren't going to indict her.
Of course, The Donald weighed in almost immediately on his Twitter account: "FBI director said Crooked Hillary compromised our national security. No charges. Wow! "
That, of course, is not what Comey said at all, but we all know the Trump filter has little to do with reality.
Besides, Trump would be an expert on rigged systems: Trump University is just one example. And who doesn't think casinos are rigged systems – the house always wins, right?
FBI Director Comey said, "Our judgment is that no reasonable prosecutor would bring such a case" on the email saga. Yes, Hillary Clinton was probably "extremely careless" in using personal email for "sensitive communications," as The New York Times put it.
Careless isn't a crime. The FBI determined that Hillary Clinton didn't intentionally share secret information through her emails on her personal server.
So while Hillary Clinton may have made an error in judgment, how many errors in judgment has The Donald made?
Too many to count. Dude flies off at the mouth, and there's no telling what will come out. It may be sexist. It may be racist. It may be mean-spirited. It'll most likely be inaccurate.
At least Hillary Clinton knows what she's doing, and how to lead with dignity. She may not have been my first choice, but she's my definite choice now.
Trump would be a disaster for our nation. He's narcissistic, a hothead, wants war, hates Latino immigrants, Muslims, the LGBT community, African-Americans and, yes, women.
Hillary Clinton believes in inclusion, in doing something about this nation's serious problems other than rant about them.
Then again, our problems today aren't nearly as serious as they were when President Barack Obama took over for George W. Bush. We've come a long way.
Trump would take us backward, there is no doubt, and U.S. relations with many of our allies would suffer. "Make America Great Again"? More like, "Make America Hate Again."
So the Hillary haters are in a fix. They're not going to get rid of her through criminal charges over her emails. Or through lies about Benghazi.
Hillary Clinton is here to stay, and she'll be living, once again, in the White House.
Joey Kennedy, a Pulitzer Prize-winner, writes a column every Wednesday for Alabama Political Reporter. Email: [email protected]
Print this piece
Opinion | Dodge the Economic Impact Payment card fees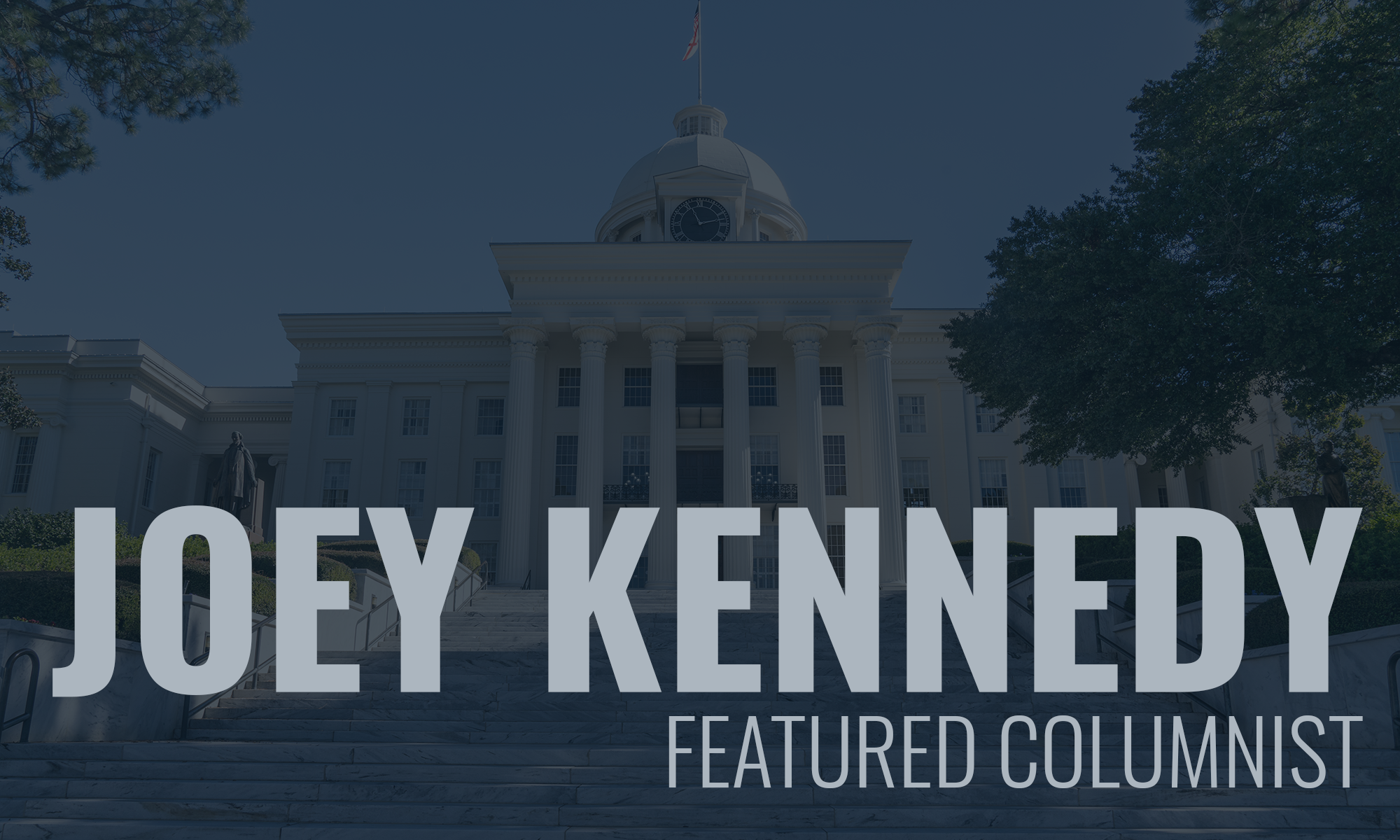 My wife received her $1,200 stimulus payment as a direct deposit several weeks ago. I did not get one, even though we file a joint income tax return, she makes more money than I, and our money is deposited into the same bank account.
I just figured there was some kind of mix-up. That's fine; mostly I'm patient when I'm getting "free" money. I'm not teaching this summer, so the money will come in handy when it comes.
Then this week, a lawyer friend and his wife received their stimulus money on a prepaid debit card. Luckily, my lawyer friend is a lawyer. He always reads the fine print.
More than likely, I would have thrown the fine print part of the stimulus in the trash, and maybe the debit card, too, because the whole thing looks like some sort of scam. And my friend says that in some ways, it is.
About 4 million of the debit cards were sent out by "Money Network Cardholder Services," with a return address in Omaha, Neb. They are issued by MetaBank, N.A. There is no indication on the envelope that this is indeed the stimulus money approved by Congress. There is a flier inside that says "Enclosed is your Economic Impact Payment Card." According to reports, the debit cards have been tossed into the garbage by people who think they are some elaborate scam or a solicitation for one of those high-interest credit cards.
They are valid, and your money is loaded onto them for you to spend like any Visa card. Except there are some catches, and this is what my friend is miffed about. He believes unsophisticated folks (that could be me) and marginalized people who receive the cards will succumb to the various fees that an unaware card user can incur.
Most services have no cost. Buy what you want, call for a balance inquiry, transfer the funds to your personal bank account, and use in-network ATMs that carry the AllPoint brand and you won't be charged.
However, there are fees for using out-of-network, domestic ATMs ($2 after the first withdrawal), $3 for ATM withdrawals in another country, even getting a balance from your ATM, either in-network, out-of-network, domestic and international (25 cents a pop).
If your card is lost or stolen, you'll pay for that as well. It'll cost $7.50 for a new card, and if you want it expedited, that'll be $17. If I lose my bank's debit card, or if the card is stolen (both of which have happened to me), my bank replaces the card for free in about five days. If you lose your "economic impact payment card," it could cost you $24.50 to have it replaced in a timely manner.
And here's where you can really run up charges: If you use a bank teller for a cash withdrawal on the card, there's no charge for the first withdrawal, but $5 for subsequent withdrawals using a teller.
If only a small percentage of users end up paying fees because they used the wrong ATM or prefer to get their cash from a human teller, that could add up to millions of dollars for somebody up the line, and that somebody is not going to be you or me.
I'm not complaining. I'm just urging caution if you're one of the millions of people who received one of these debit cards. Be aware they are coming and don't fall into the fee-trap that comes with them.
I'm no financial wiz – my family and friends can attest to that – but if I get one of those debit cards, I'm just going to transfer the whole amount into our checking account. If you don't have a bank account, and many people don't, I would just cash it out then cut up the card.
But be aware these cards are going out, and if you're waiting on your stimulus check, you might get a debit card instead. Don't throw it away. Buy something. It's what they want you to do.
Joey Kennedy, a Pulitzer Prize winner, writes a column each week for Alabama Political Reporter. Email: [email protected]
Print this piece