Jeff Sessions Speaks at Republican National Convention

By Brandon Moseley
Alabama Political Reporter
Monday, July 18, US Senator Jeff Sessions (R-Alabama) addressed the Republican National Convention and said that Trump is the leader that will bring change.
Sen. Sessions said, "Our voters spoke clearly on two critical issues in our primaries: trade and immigration. They affirmed Donald Trump and his positions. They oppose Obamatrade. They demand a lawful system of immigration that protects their safety and their financial well-being."
Sen. Sessions said that, "Average Americans have been the first to know something is wrong with this economy. Our middle class is steadily declining, with our African American and Hispanic communities being hurt the most. But, the Washington establishment, the media, and big corporations have been in denial."
Sessions said that the incomes of middle class Americans have fallen on average $4,186 than they were in 1999. "This is an economic disaster. We are on the wrong track and the people know it."
Sen. Sessions warned that, "Hillary Clinton's plan is more of the same: more government, more taxes, more regulation, more immigration, and more debt. She has been a champion of globalist trade agreements. But the facts are in. They have not worked for our people. When those agreements were signed, Presidents Clinton and Obama promised our dangerous trade deficits with China and Korea would be reduced. But, the deficit with China has increased five-fold and the deficit with Korea doubled. These are job-killing numbers. Worst of all, they are now pushing the disastrous 5,554-page Obamatrade – the Trans-Pacific Partnership agreement."
Sessions said that this election has also been about immigration. While the people have pleaded for an end to the lawlessness, and for sound immigration policies that advance the national interest; "Our elites have responded with disdain, dismissal, and scorn."
Sen. Sessions said, "When we bring in more workers than we have jobs for that job prospects and wages will fall." "We lawfully admit 1.1 million permanent residents annually, more than any other country. In addition, we have 700,000 foreign guest workers taking jobs. The majority of these are not seasonal or agricultural. There are about 350,000 people who succeed in crossing our borders illegally each year, and almost 500,000 more unlawfully overstay their visas. These are extreme numbers. But the only solution from Obama and Hillary Clinton is to capitulate to the lawlessness and give amnesty and citizenship to all."
Sessions said that all the net job growth since 2000 went to immigrants. "We don't have enough jobs for the people who are here." "It cannot be our policy to have workers from abroad take jobs while we provide support payments for unemployed Americans."
The conservative Alabama Senator said that, "Bad trade deals close factories, and end high paying jobs. Excess immigration floods the labor market reducing jobs and wages."
Sessions said that Americans want help now. "That is why we need Donald Trump." "Donald Trump is the leader that will bring change. He has the strength, courage, and will to get it done."
Sessions promised that if elected Donald Trump will kill Obamatrade, build the wall, and "MAKE AMERICA GREAT AGAIN!"
Former Alabama Republican Party Chairman Bill Armistead said, "Alabama Sen. Jeff Sessions is addressing the Republican National Convention right now. Mighty proud of him. Can't wait for him to be in the Trump cabinet."
State Representative Mack Butler (R-Rainbow City) said, "Alabama proud of our Senator Jeff Sessions! I'm also very proud to have been endorsed by him when I ran for the state house in 2012. Trump 2016."
State Representative Tim Wadsworth (R-Arley) said, "US Senator Jeff Sessions of Alabama was given the honor to nominate Donald J Trump for President of the United States."
Senator Sessions was the first US Senator to endorse Donald Trump and reportedly helped author Trump's immigration and border security plan.
SEC moving forward with football even as PAC 12, Big 10 postpone season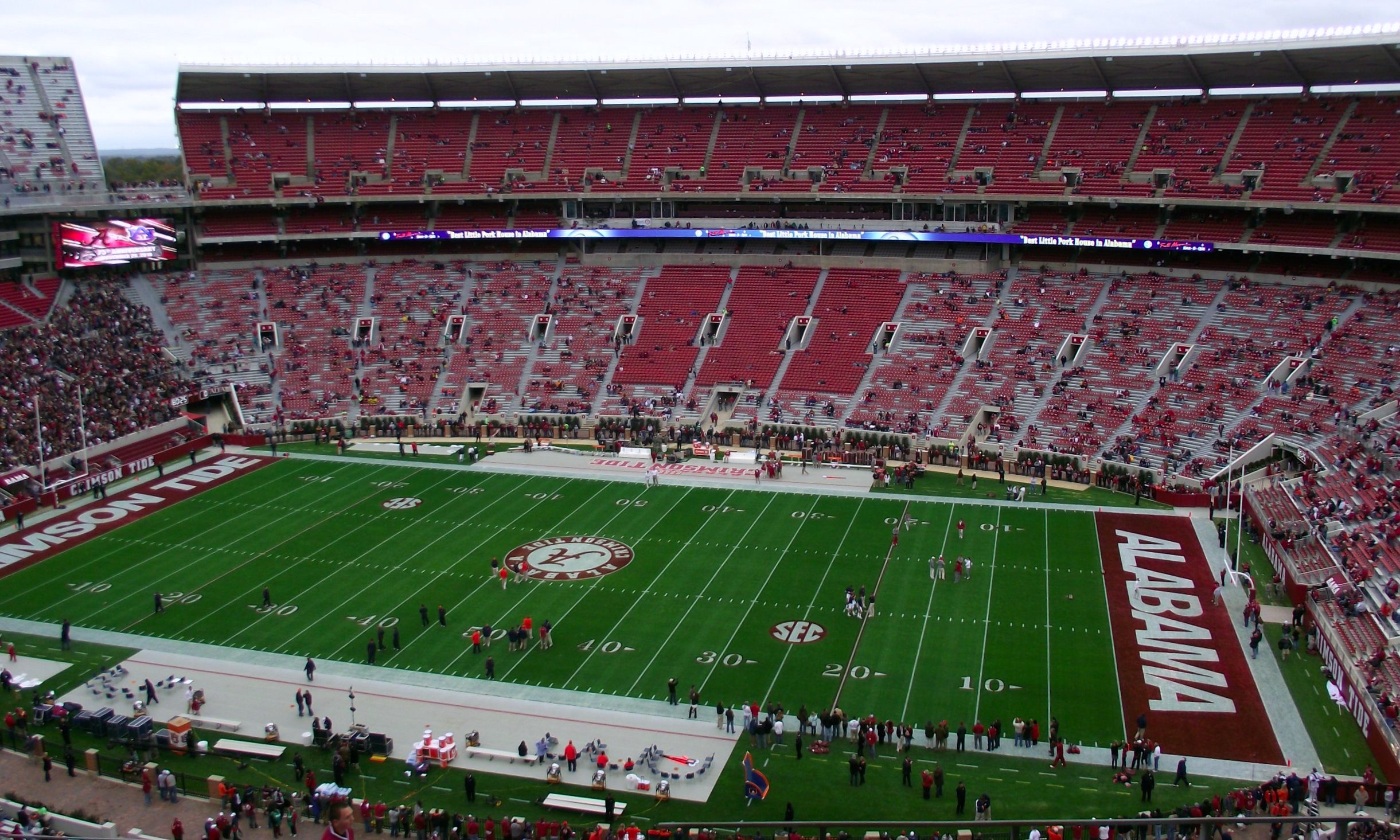 The Big 10 and PAC 12 conference presidents both voted to postpone all fall sports including football to the spring. The decision follows similar decisions by the Ivey League, SWAC (which includes Alabama State and Alabama A&M), University of Connecticut, MAC, and Mountain West. Four of the ten Division 1 Football Bowl Subdivision conferences will not be playing this fall including two of the Power Five conferences.
Despite this, the Southeastern Conference, which includes both the University of Alabama and Auburn University, announced that they are moving forward with the football season.
"I look forward to learning more about the factors that led the Big Ten and Pac-12 leadership to take these actions today," SEC Commissioner Greg Sankey said in a statement Tuesday evening. "I remain comfortable with the thorough and deliberate approach that the SEC and our 14 members are taking to support a healthy environment for our student-athletes."
"We will continue to further refine our policies and protocols for a safe return to sports as we monitor developments around COVID-19 in a continued effort to support, educate and care for our student-athletes every day," Sankey said.
The PAC 12 and Big 10 conferences made the decision based on advice from the conferences' medical advisory boards. The fatality rate of COVID-19 among college-age people is minuscule, but college students can and do get COVID-19. One side effect of surviving COVID-19 is myocarditis, a heart inflammation. Myocarditis is a weakening of the tissue between the chambers of the heart. It is treatable but irreversible. Once those tissues are weakened, they will remain weakened causing a number of health challenges for victims over the course of the remainder of their lives. It can lead to premature death.
Reports suggest that at least five Big 10 athletes have been diagnosed with myocarditis after surviving a bout with COVID-19.
Sankey told Dan Patrick that the conference has "been given the green light" from their medical advisory board. The ACC and Big 12 are also moving forward with plans to play football this fall.
SEC teams will open their fall camps on Aug. 17. The SEC has already reduced the season to ten conference-only games and moved back the start of the season from Sept. 5 to Sept. 26. The move gives the conference more time to make a decision.
The conference is under political pressure from fans, players, coaches and even President Donald Trump to play football this season.
"We Must Do Everything Possible to Have Football this Year," said former Montgomery Quarterback Club President and the father of three former college football players Perry O. Hooper Jr. "We need College football this fall, period. It would be a terrible disservice to these young student/athletes who have worked so hard for so many years to throw in the towel without trying. This is not the American way."
Trump said, "Canceling the college football season would be a tragic mistake."
"The SEC has it right. Start the schedule in late September with a conference only schedule with a set of protocols in place to be monitored by the SEC office," Hooper said. "The College football hierarchy must listen to the players, the vast majority want to play."
Clemson quarterback Trevor Lawrence stated, "We are more likely to get the virus in everyday life than playing football. Having a season also incentivizes players being safe and taking all the right precautions to try to avoid contracting COVID because the season/teammates' safety is on the line. Without the season, as we have seen already, people will not social distance or wear masks and take the proper precautions."
The Big 10 presidents voted to postpone fall sports to the spring, but the PAC 12 presidents went even further and voted to suspend all sports until at least Jan. 1, 2021. This move impacts winter sports including basketball. College basketball players already lost the 2020 NCAA men's and women's basketball tournaments in March due to the COVID-19 pandemic.
The decision by the PAC 12 and Big 10 conferences leave the college football postseason in shambles. There can be no playoffs without two of the Big Five conferences and with at least four of the ten major college conferences not playing, it will be impossible to find enough teams with winning records to fill half the bowl spots. It is not at all certain that any of the bowls will actually be played.
At least 167,671 Americans have already died from the COVID-19 global pandemic, and 2,756,157 have recovered from their bought with the novel coronavirus strain, SARS-CoV-2. Now we are learning that some of those COVID survivors are facing debilitating conditions moving forward including heart conditions and loss of lung function.