A Gun or A Bitter Pill: The Test We Face

By Bill Britt
Alabama Political Reporter
With only three days remaining in the 2016 Special Session, lawmaker's willingness to come together for a Medicaid solution is waning, and hopes of letting the people vote on a lottery are faint; if not totally beyond reason.
If we believe that, "The sleep of reason produces monsters," then we must acknowledge that reason has fallen into a somnolent haze these last few weeks.
Governor Robert Bentley did not lay the ground work necessary for a successful session, which led to confusion and strife. His letters and exhortations from across Union Street lacked a sincerity of purpose, or any force of will to drive debate forward. In fact, his muddled efforts produced nothing of value, unless he considers scorn and ridicule to be rewards.
So, then with a mere 72 hours remaining, an ancient question appears: "What then shall we do?"
Setting aside the lobbying interests of ALFA, the Business Council of Alabama (BCA) and the Poarch Band of Creek Indians (PCI) for a moment, let's turn to the real stakeholders in this matter: The voters, and those who rely on Medicaid for basic healthcare.
Currently, Alabama provides Medicaid recipients with only the most basic of services, far behind those offered in other states. Medicaid reformers in Alabama are placing their hopes on the Regional Care Organizations (RCO's), which may deliver better care, while lowering overall cost by adding more preventative care. But, the legislature must fund the RCOs if they have even a chance of reforming Medicaid.
According to the American Academy of Pediatrics, "Historically, children represent half of all Medicaid enrollees, but they account for only 25 percent of Medicaid spending." This statistic holds true for our State as well.
Children's Hospital in Birmingham and Women's and Children's in Mobile saw the highest hospital inpatient Medicaid occupancy rates at 57 and 71 percent respectively, according to a report by issued by Medicaid Commissioner Stephanie McGee Azar, in April. Medicaid pays for over 40 percent of the live births in Alabama.
We cannot afford, as some Senators have advised, to abandon Medicaid. It would be an immoral negligence of duty placing the State's entire healthcare system in peril.
Bentley's plan to raid the BP oil spill fund looks to be the only answer, but even that is a band-aid, not a solution.
A lottery introduced as a more permanent solution was a bridge too far for many lawmakers for various reasons.
Bentley claims he wants to let the people vote on a lottery, but also seeks to dictate the terms in a most limiting way. A "paper only" lottery is a doomed enterprise in a digital world, and the proceeds from such a venture will diminish rapidly, as have all games played on dead trees. So, passing a constitutional amendment with restrictive language guaranties eventual failure.
Surely Bentley knows that technology has advanced beyond passing love notes on scraps of paper. Today, we text…but he knows that too.
Many lawmakers want to restrain gambling, and few would disagree that unfettered gaming is bad. But, if legislators are honest, gaming is alive and prospering; just not for the people of Alabama.
Indian casinos in our State are seeing record earning without paying one cent in taxes. Sure they give money to the communities which surround their casinos, but it's just "chump change" to buy good will and a few politicos. They pat government officials on the head like good little doggies. Meanwhile, the money goes to expand their tax-free tribal empire.
In 2014, the Tribe spent over a million dollars in the State's Attorney General's race just to send a message, not just to Luther Strange, but every elected official. The message was clear: "mess with us, we'll mess you up." This one group, the PCI, which represents less than four thousand people, is the most powerful political force in our State, and they don't contribute a dime to its welfare.
PCI is not the only monster in the room. ALFA wants to reassert its power in the wake of Mike Hubbard's conviction, and BCA needs to show its dominance, even after the fall of its greatest ally.
Many question who prompted Rep. Connie Rowe (R-Jasper) to place a poison pill into the House version of the Governor's lottery bill? According to House sources and others, Sen. Phil Williams (R-Rainbow City), aided by the District Attorney's Association, mixed the foul concoction.
To enact any longterm solution for Medicaid, a gun and a bitter pill lie side by side on a table. For some, the bitter pill is a rethinking of the lottery. For others, it's the gun. Still, others see it in reverse.
There may remain time for a compromise, but it requires leadership, imagination and something for everyone, not everything for some.
Christian writer and social activist Jim Wallis said, "The Bible insists that the best test of a nation's righteousness is how it treats the poorest and most vulnerable in its midst."
This is the test we face.
Perhaps all that is left is a prayer that compassion will trump greed and thought will temper emotion.
Opinion | Who will stand and lead?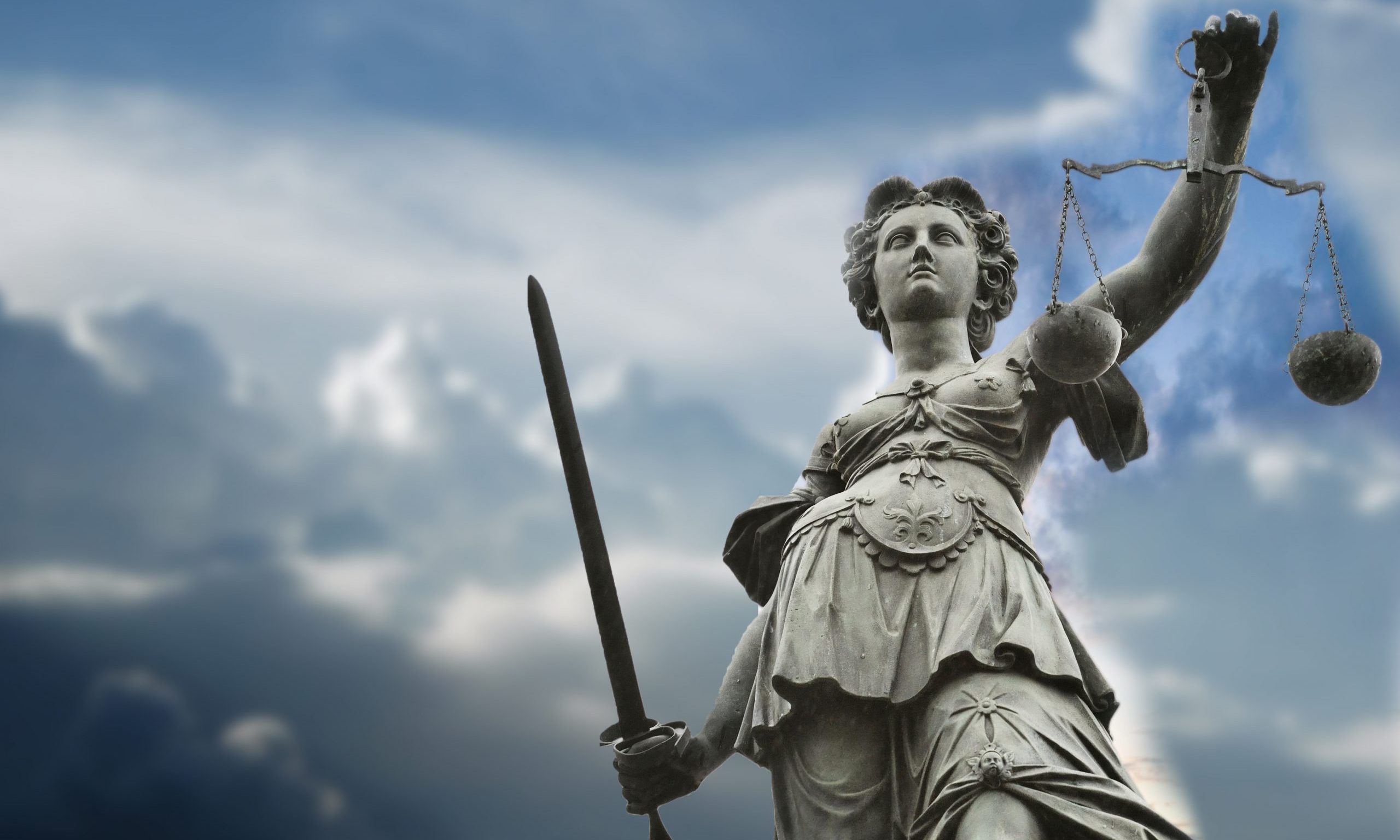 Alabama is beset by a worldwide pandemic, economic collapse and a growing cry for social justice for its black citizens.
Anyone of these crises alone would require superior leadership of conscience, fortitude and political skill. But at this moment, who is leading?
The silence of the state's top leaders is troubling but speaks to the paralyzing effects of polarizing politics.
As the number of sick, hospitalized and dying from COVID-19 continues to rise in Alabama, the voices of those in charge are painfully silent.
Has the state abdicated its responsibility for the health and safety of its citizens in favor of hoping for a quick economic rebound?
In the wale of the protest that began with the killing of George Floyd and continues today, on the Republican side, only a few have offered constructive comments.
In a recent column Congressman Bradley Byrne wrote, "These last few weeks have riveted the country's attention on police brutality. The murder of George Floyd was an atrocity, and unfortunately, it's not the first one. As we have so often in our history, it's time for America to respond with appropriate and reasonable reform. It's not time to lose our heads, however."
He also said, "Let's say it plainly. Black people are of equal moral value as white people. It's Biblical; it's American. And to treat people differently based on their race is morally and legally repugnant. To injure or kill them for the same reason goes against everything we stand for."
Byrne argues that it is mostly a local issue and singles out only rouge cops, but it's a starting point for dialogue.
Gov. Kay Ivey, in a June 1 statement said, "Like so many others throughout the country and around the world, I, too, was shocked and angered by the tragic actions that led to the senseless death of George Floyd last week in Minneapolis," Ivey said. "It is a death that should have never happened, and it is a tragedy for which that too many people, especially African Americans, are all too familiar."
While Ivey condemned violent protests, she recalled that Alabama citizens have a rich history of using "peaceful protests to lead the country – and the world – to positive change."
While peaceful protest did, in fact, over time bring about change, it would require willful ignorance to forget Alabama's Bloody Sunday where civil protesters were beaten by law enforcement or the Birmingham Campaign where Bull Connor's police and fire department clubbed, fire hosed and sicced attack dogs on the activists.
Alabama's peaceful protests were marked repeatedly by brutal acts against black citizens who were only asking for the promises made at the nation's founding.
The state's history of racism is legend, and even the State's 1901 Constitution was and still is used as a segregationist weapon to oppress blacks Alabamians.
In a campaign to drum up voter support for the 1901 Constitution, an advertisement read, "White Supremacy! Honest Elections! and the New Constitution! One and Inseparable!"
So, where is the state's white Republican supermajority? Certainly they all don't believe the novel coronavirus is a hoax to ruin the economy and defeat President Donald Trump.
How many must die before the human cost demands they stop lying?
Surely not all of them think protesters are thugs and anarchists.
How many more years must black citizens face injustice before they say "enough?"
There comes a time when a leader must stand for those who are being wronged and those who are sick and dying.
When will the state's elected leaders stand for more than the next election?
Perhaps it's time to turn away from Montgomery and to the big city mayors as an example of how to get things accomplished. The big five city mayors have done remarkable work guiding their cities during the COVID-19 outbreak.
And except for Huntsville, these five mayors — three Democrats and two Republicans — have managed to keep Black Lives Matter protests mostly peaceful.
Birmingham Mayor Randall Woodfin has faced the most challenges and has shown courageous and wise leadership. Likewise, Montgomery's Steven Reed, Tuscaloosa's Walt Maddox, and Mobile's Sandy Stimpson have displayed calm, decisive guidance through both the COVID-19 panic and the protest. Only Huntsville Mayor Tommy Battle has stumbled, allowing law-enforcement to teargas and fire rubber bullets at the mostly peaceful protesters. In all other respects, he has done well, but he should renounce the police actions that took place in his city.
In a state where leaders often cite scripture, it is perhaps time to remember Paul's words in 1 Corinthians 14:8 where he said, "Again, if the trumpet does not sound a clear call, who will get ready for battle?"
It's not surprising, but it is disappointing that so many of the state's leaders remain voiceless when a call to action is needed.
Where is the leader who says, "The pandemic is at its worst right now. Stay home when you can, wear a mask when you go out, avoid large gatherings, and care for your neighbor."
Where is the one who stands up and says that black citizens are being repressed, underrepresented and abused?
Who dares say "Black Lives Matter" without a caveat.
Our state once again is being tried and failing is always an option, but let's pray we don't fail again.
People are jobless, sick and dying, and our black citizens are being mistreated in so many ways.
If, as Dr. King said, "The arc of the moral universe is long, but it bends toward justice," let it bend now in our state's time of need.
And let leaders stand up for justice for all.