Celebrating Labor Day in a Right-To-Work State
By Bill Britt
Alabama Political Reporter
The Labor Day holiday has evolved over the years, according to the US Department of Labor. Honoring the Labor movement's support of shorter hours, higher wages and to rally strikers grew organically throughout America during the 19th century. From Oregon to New York, workers and their families organized parades and picnics, celebrating the social and economic achievements of American workers.
The irony of memorializing Labor's achievements in a right-to-work state is another example of human nature's ability to forget the struggles of past generations, while enjoying, or in this case, ignoring their success.
Right-to-work is a misnomer formulated over time by big business and its cohorts, to diminish and destroy Labor unions.
The purpose of this article is not to argue the merits of union versus non-union, but to show how governments, far too often, plant a false flag to placate its citizens, with words that mislead them.
Who is against the right to work? It is a foundational principle of our Nation's Declaration of Independence. But using words to deceive is as old as the Serpent in the Garden of Eden and employed most efficiently by government wordsmiths.
"One of the enduring myths of legislation designed to bring 'right-to-work' laws to the states, is the notion that these laws have something to do with the right to work," writes Rick Ungar in Forbes magazine. "They decidedly do not."
Unger further exposes the widespread misconception that unionism based on the concept of the "closed shop" was settled with the passage of the Taft-Hartley Act.
In 1947, the Taft-Hartley Act amended the National Labor Relations Act of 1935, ending the closed shop era and stated that employers must give the same benefits to union and non-union workers. It also states that individuals are not compelled to join or pay dues, even in an unionized company.
So-called conservative organizations like the American Legislative Exchange Council (ALEC) are promoting a "Right-to-Work Act," for states around the nation. The boilerplate legislation that "provides that no employee need join or pay dues to a union, or refrain from joining a union, as a condition of employment. The Act establishes penalties and remedies for violations of the Act's provisions."
The argument for such legislation is that right to work laws promote economic development, job growth and higher wages.
According to a report by Heidi Shierholz and Elise Gould for The Economic Policy Institute (EPI), the name [Right to Work] is misleading because the "laws do not guarantee a job for anyone." Their study found, wages in right-to-work states are 3.2 percent lower than non-RTW states, employer-sponsored health insurance 2.6 percentage points lower in RTW states compared with non-RTW states and employer-sponsored pensions is 4.8 percentage points lower in RTW.
They also state that right-to-work laws "make it illegal for a group of unionized workers to negotiate a contract that requires each employee who enjoys the benefits of the contract terms to pay his or her share of costs for negotiating and policing the contract."
This provision directly limits the financial viability of unions, reducing their strength and ability to negotiate favorable contracts, higher wages, and better benefits.
According to Unger's findings, Taft-Hartley "requires that the union be additionally obligated to provide non-members with virtually all the benefits of union membership," even a worker chooses not to join the union.
The Old Serpent told Adam and Eve they would be like God if they eat the fruit.
Like the Federal Affordable Care Act or the Alabama Accountability Act, the words don't always mean what we are led to believe they mean.
So, as we celebrate the contributions made by the workers who came before us, let us not be deceived or mock the accomplishments of those men and women on whose labor we have built a great nation, by falling to understand what words mean.
Print this piece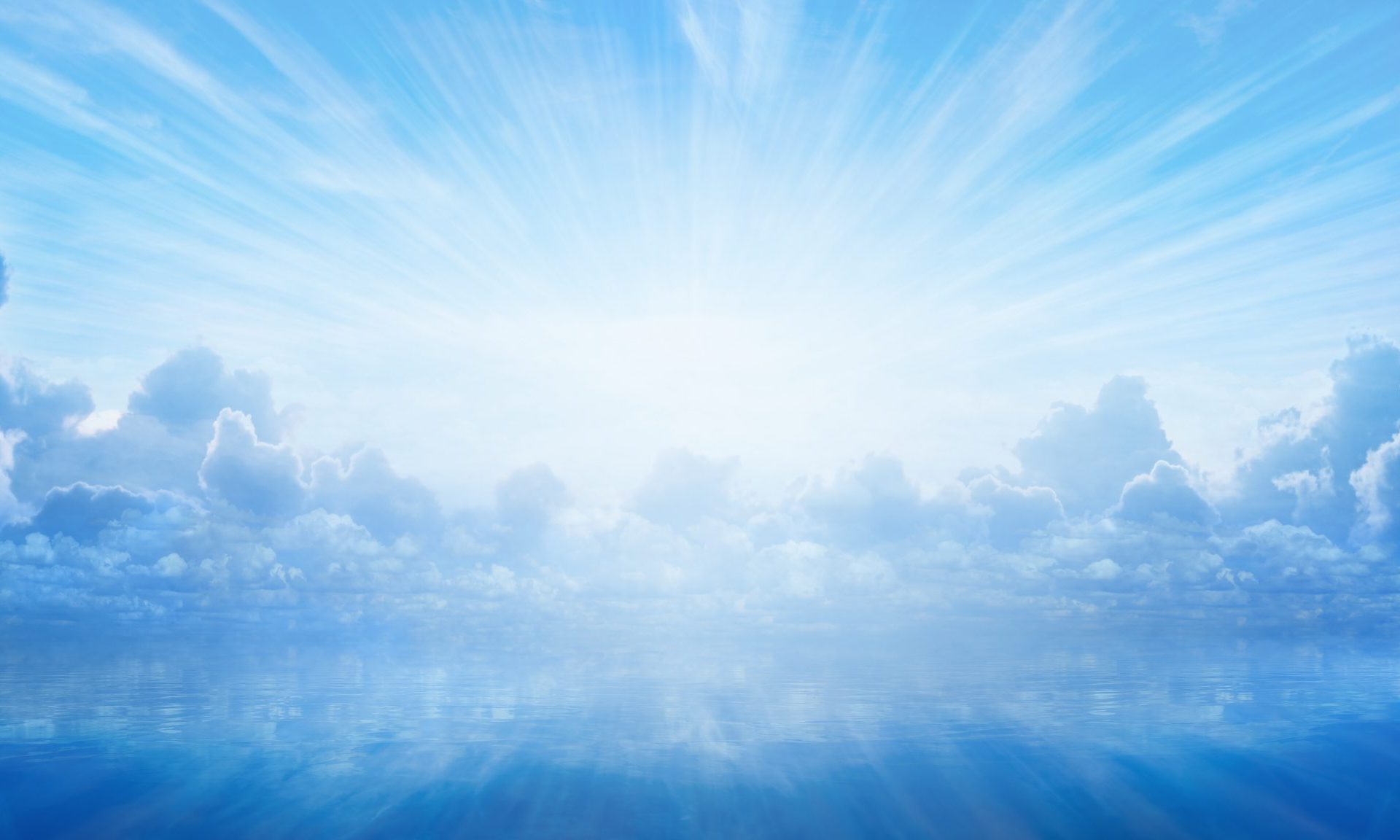 Healthcare professionals and scientists seem to indicate that we are closer to the beginning of the COVID-19 calamity than at the middle or the end.
But even in times of real human crisis, hope isn't dead but remains a vital thread in the fabric of what we know as the human spirit.
In his eighth State of the Union address in 1941, President Franklin D. Roosevelt said, "We have always held to the hope, the belief, the conviction that there is a better life, a better world, beyond the horizon."
This is part of the message Roosevelt relayed to the American people as he prepared the nation to enter World War II.
Across the nation and here in Alabama, everyone is experiencing disruption to daily life.
Worry, doubt and fear is everywhere as minute-by-minute bad news rolls in like a spring deluge.
"Hope Springs Eternal," is a phrase from the Alexander Pope poem An Essay on Man in which he wrote:
"Hope springs eternal in the human breast;
Man never Is, but always To be blest.
The soul, uneasy, and confin'd from home,
Rests and expatiates in a life to come."
"Hope is, of course, the belief one holds during difficult circumstances that things will get better," writes Saul Levine M.D., Professor Emeritus in Psychiatry at the University of California at San Diego in Psychology Today. "It is unique to our species because it requires words and thoughts to contemplate possible future events."
Dr. Levine concludes that hope is the very nature of the optimism that drives us to work toward overcoming.
"It has religious meaning for believers in God, who through prayer trust that their future will be protected by their Deity," said Levine. "But the presence of hope is secular and universal, and serves as a personal beacon, much like a lighthouse beckoning us during periods of darkness and stormy seas."
There is a reason for alarm as the government's response to the COVID-19 pandemic has been uneven, ineffectual and at times bordering on dereliction of its duty.
For years, there has been a movement to shrink government to a size where it can be drowned in a bathtub. The response by the federal government to the COVID-19 outbreak is a manifestation of that thinking.
Except for Gov. Kay Ivey, most state officials have remained near mute or totally silent during the crisis. Lt. Gov. Will Ainsworth has offered encouragement. Still, others seem to be in hiding except for a few Republicans who have sought to politicize the moment by criticizing U.S. Sen. Doug Jones and Speaker of the House Nancy Pelosi.
These times call for decisive leadership, frank words about the realities facing our State but not political pandering.
Diseases like COVID-19 are not partisan, seeing neither Democrat or Republican. The State's political leaders—the real ones—need to offer solutions, not partisan finger pointing.
Gov. Kay Ivey and her staff are doing their best, Press Secretary Gina Maiola is keeping the press informed almost hourly, likewise Communications Director Leah Garner is guiding the governor's message so that the public is informed. Health officer, Dr. Scott Harris', briefings are realistic, sobering and needed. Ivey's chief of staff, Jo Bonner, is a steady hand quietly and methodically aiding the governor and the various agencies who need support.
There have been missteps and blunders, but the governor's office is meeting a Herculean challenge with calm and efficiency.
If good intentions and best efforts are worth anything, if giving it one's all is the best any of us can do, then Gov. Ivey and her staff deserve appreciation.
The situations in the State will worsen before it is better.
No one knows how long COVID-19 will plague our State, but be assured that hope and faith beat worry and fear every time.
In what has become known as the "Four Freedoms Speech," FDR also had a message for the world. "Men of every creed and every race, wherever they lived in the world" are entitled to "Four Freedoms": freedom of speech, freedom of worship, freedom from want, and freedom from fear.
Our present danger will pass and we will once again need to work to preserve the four freedoms that FDR spoke about so many years ago.
Hope is one of our greatest assets in times like these. Please remain safe, have courage and believe that better days are ahead.
Print this piece