School Board Approves Sentence Contract. Surprise. Surprise.
By Larry Lee
As a rule, state school board meetings are amicable with emotions kept well in check. Not the one today, Sept. 8, 2016.
But given how contentious the selection of a new state superintendent has been over the last couple of months, today should not have surprised anyone. Today was when the board faced approving, or rejecting, a contract for new hire Michael Sentence of Massachusetts. And by the time the gavel fell to adjourn, some tempers grew short and emotions bubbled to the surface.
Governor Bentley chaired the meeting. The first hitch occurred when Vice-Chair Yvette Richardson wanted to add voting on a resolution to the agenda. Her resolution called for a full-scale investigation of the now infamous "smear sheet" campaign against applicant Craig Pouncey, Jefferson County superintendent.
To recount, someone placed an anonymous packet at the seat of each board member at the regular July 12 meeting. This included unsigned allocations that Pouncey received far too much help in 2009 when he did his doctoral dissertation for Samford University. It included copies of emails from state department staff from 2009. (For the record, all of the paperwork and notes from Pouncey's work on his dissertation are now in several boxes at the state department.)
This info was transmitted to the Ethics Commission, even though it is common knowledge that the agency does not investigate unsigned complaints. On July 15, Hugh Evans, III, general counsel at Ethics sent a letter to Juliana Dean, general counsel at the department of education that they had received the information. Shortly after this, one board member told several legislators that Pouncey would not be considered because of this complaint.
Richardson was unsuccessful in getting her resolution on the agenda as the governor, Matt Brown, Betty Peters, Cynthia McCarty and Mary Scott Hunter voted against it. Those in favor were Richardson, Ella Bell, Jeff Newman and Stephanie Bell.
(There was a board work session after lunch where the investigation resolution was again discussed. Hopefully a resolution will be on the agenda at the Oct. 13 board meeting.)
Next order of business was approval of the contract which calls for a base salary of $198,000 annually and goes through Dec. 31, 2018. (Including various benefits such as a $21,000 per year housing allowance. the package is worth nearly $250,000 annually.)
Since the public is allowed to speak to any agenda item by signing up in advance, seven people were on the list. Having been the first to sign, I was first. Remarks are limited to only two minutes and I had made sure I could have my say in 120 seconds. The governor reminded everyone that comments must pertain to the contract. About 15-20 seconds into my prepared remarks the governor cut me off telling me I had to talk about the contract. I explained that since no one had a copy of the contract, I could not speak to the document specifically.
The governor then recessed the meeting until copies could be provided. I was called back to the podium, tossed my prepared remarks and simply said that I thought there were way too many unanswered questions to move forward with the contract.
Six others spoke. Four spoke in opposition, two in support. Senator Gerald Dial pointed out the hiring process has ignored several sections of the Alabama Code and he feels that by going ahead with the contract, the state board is opening itself to legal action.
At this point board members began a discussion of the contract and Mr. Sentance's qualifications for the position.
On June 27 Sentence sent an email to legal counsel Juliana Dean saying that for "personal issues" he was withdrawing his name from contention. This is where things get murky.
In this AL.com article, Sentence said after withdrawing he got a phone call from general counsel Dean telling him "there was interest from the board for him to put his name back into consideration." But apparently some board members did not know about this call and wonder how Dean could speak for them.
Member Jeff Newman, former Lamar County school superintendent, stated that it was normal practice when someone withdraws their name from consideration "they are gone and will not be considered for the position they applied for."
After getting the call from Dean, Sentence left a voice mail to her on June 28 that he wished to remain a candidate. But since the deadline for applying was June 7, some contend that Sentence could not legally re-apply and should not have been considered beyond that point.
In fact, member Ella Bell asked Dean if she had been directed to call Sentence at the direction of member Mary Scott Hunter. Dean did not answer. The governor stated that since the process moved forward without anyone contesting it at that time, the board had "condoned" everything that happened. He spoke of two Alabama Supreme Count decisions that support his contention, however, an attorney friend says these decisions are not germane to the issue of the Sentence hire.
So here we are. We have a new superintendent–and a LOT of unanswered questions about the process.
For instance:
Dr. Steven Paine of West Virginia also withdrew. Did anyone contact him and ask him to reconsider? If not, why was Sentence given special treatment?
Why did the board ignore at least three of the required qualifications they advertised?
Alabama code section 16-4-11 says the state superintendent must be knowledgeable in school administration. Sentence is not. Why was this ignored?
Who sent the anonymous smear sheet to the Ethics Commission and who told them to do so?
How did someone access the state department of education computer system and
retrieve emails from 2009?
As long as these questions and others go unanswered, the taint we now smell will not go away.
Opinion | Celebrating the Nineteenth Amendment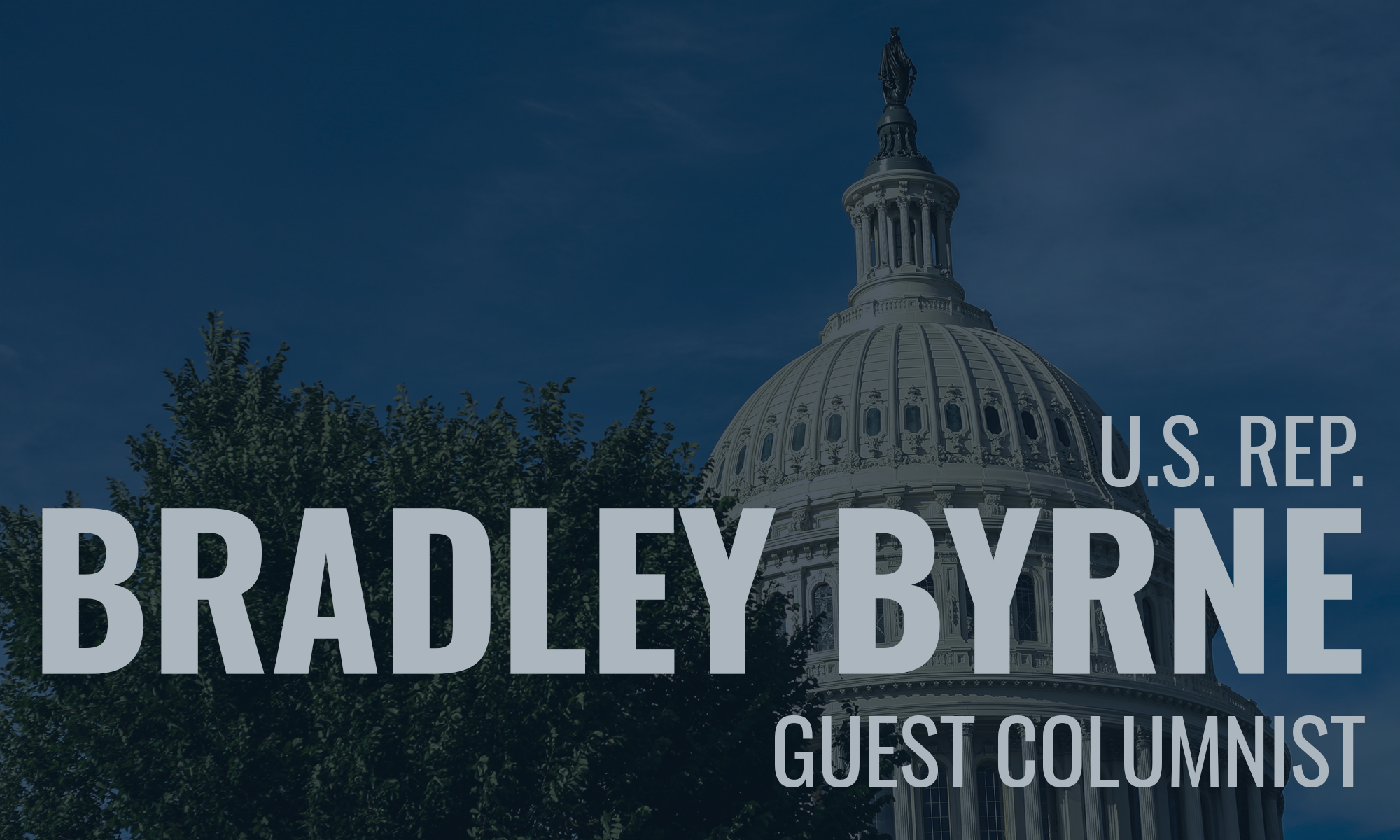 On August 18, the U.S. will celebrate the 100th anniversary of the ratification of the Nineteenth Amendment to our Constitution which guaranteed women's right to vote.  The women's suffrage movement in our country began in the 1840s as women abolitionists saw the parallels between the effort to free enslaved Americans and their own desire to vote.  A convention was held in Seneca Falls, New York in 1848 which produced an organized group led by Elizabeth Cady Stanton and Susan B. Anthony, among others.
The two movements worked together until women suffragists became angered over the fact the Fifteenth Amendment gave freed slaves the right to vote but didn't extend that right to women.  Over the next 50 years women suffragists labored to gain the franchise.  One bloc worked to pass a constitutional amendment at the national level while another focused on the individual states.  The Wyoming Territory was the first to give women the right to vote in 1869, followed by the Utah Territory and Idaho.
Momentum built in the 1910s when Washington state, California, Oregon, Arizona, Kansas, the Alaska Territory, Montana, and Nevada gave women the right to vote.  But, states in the East and South were reluctant to do so and the effort to add a constitutional amendment picked up speed.  While Republicans were generally supportive, Democrats weren't.  President Woodrow Wilson preferred a state by state approach, but suffragist leaders kept up the heat, even sneaking a banner challenging him into his speech to a joint session of Congress.
When the US entered World War I some wanted the suffragists to back off, but they indignantly fought on with the argument that the fight for freedom and democracy in Europe should be paralleled at home with a constitutional amendment enfranchising the one half of the U.S. population denied the right to vote.  By 1918, President Wilson changed his mind.  The House passed the amendment, but the Senate couldn't get the two thirds required vote even after Wilson took the unprecedented step of addressing them on the Senate floor.
Suffragist pressure finally swayed enough votes to get Senate passage in 1919, and ratification was achieved with Tennessee's vote on August 18, 1920.  It's hard to imagine that my two grandmothers, both adult women with families of their own, weren't allowed to vote until that year.  The Nineteenth Amendment is too often a forgotten part of our history, but I hope we will use this anniversary to remember how important it continues to be.
When I look around Alabama, I see the fruit of the suffragists' labor.  We have a female governor in Kay Ivey and two female members of Congress, Martha Roby and Terry Sewell.  Women serve as Federal judges, state appellate and court judges, district attorneys, and in the Legislature.  I work with women county commissioners, mayors, and city council members across the First District.  They, each of them, make great contributions to our quality of life and the administration of justice.
My little granddaughter, Ann-Roberts, is a very smart and active girl.  I have no idea what she will do when she grows up, but she'll be darn good at whatever that is.  Imagine telling her she can't vote or hold public office.  I can't.  And, I'm glad my grandmothers finally got to vote.  It took far too long to give it to them.  Let's remember this important anniversary and the value to all of us of our previous right to vote.