Politico Ranks Sessions and Former Aide Two Most Influential in American Politics

By Brandon Moseley
Alabama Political Reporter
Only recent presidential candidates, and fellow US Senators Bernie Sanders (I-Vermont) and Ted Cruz (R-Texas) ranked as more influential than Senator Jeff Sessions (R-Alabama). This according to a new list by Politico. While other Republican Senators may hold all of the fancy committee chairmanships, few have actually shaped the policy debates more than Sessions.
Politico writes, "Trump is running on ideas that Sessions has been pushing for years—now crafted by (30 year old Stephen) Miller into a message for the candidate."
Politico ranked Cruz and Sanders as their number 1. Sessions and Miller were number 2.
While both Sanders and Cruz saw their presidential dreams come crashing down into second place finishes, Sessions was the first Senator to endorse Trump and has helped the New York billionaire and reality TV win the approval of millions of conservative voters and the GOP nomination, something many seasoned political insiders considered impossible just a year ago. It is perhaps no coincidence that the largest political rally for a candidate to this point was when Sessions and Trump shared a August 2015 stage in Mobile. Sessions would wait until February to actually endorse Trump, but the fiery conservative in the red "Make America Great Again" hat gave Trump instant nationally credibility with conservative voters across the country.
Politico wrote: "Sessions has long been a critic of legalizing undocumented immigrants, and has pushed to curtail immigration to the United States, in part by constructing a wall along the southern US border. In fact, he has spent his two-decade career in Congress working to thwart immigration reform bills from both the right and left, with Miller coming on as an adviser in 2009 to join that effort. When the so-called Gang of Eight introduced a bipartisan immigration reform bill in 2013, Sessions played a key role in killing it; when the bill passed the Senate, his aide Miller literally wrote the 23-page handbook that House members were given on how to fight the deal."
Sessions then loaned Miller to Trump to advise the candidate on border security issues. Miller is now a senior policy advisor to the GOP nominee.
Senator Sessions is serving his fourth term representing Alabama in the US Senate. In 2014 Sessions stood for reelection and nobody in the entire state would even qualify to oppose him in either the Republican Primary or the general election ticket.
Prior to his rise to the Senate, Sessions has been the US Attorney for Alabama's Southern District, the Chairman of the Alabama Republican Party, and Alabama's Attorney General. Sessions then ran for the Senate seat previously held by the retiring Howell Heflin (D) in 1996. Sen. Sessions defeated state Senator Roger Bedford (D-Russellville) in that election and has served in the Senate ever since.
See the article on Politico to read more.
Print this piece
How Alabama is tracking COVID-19 hospitalizations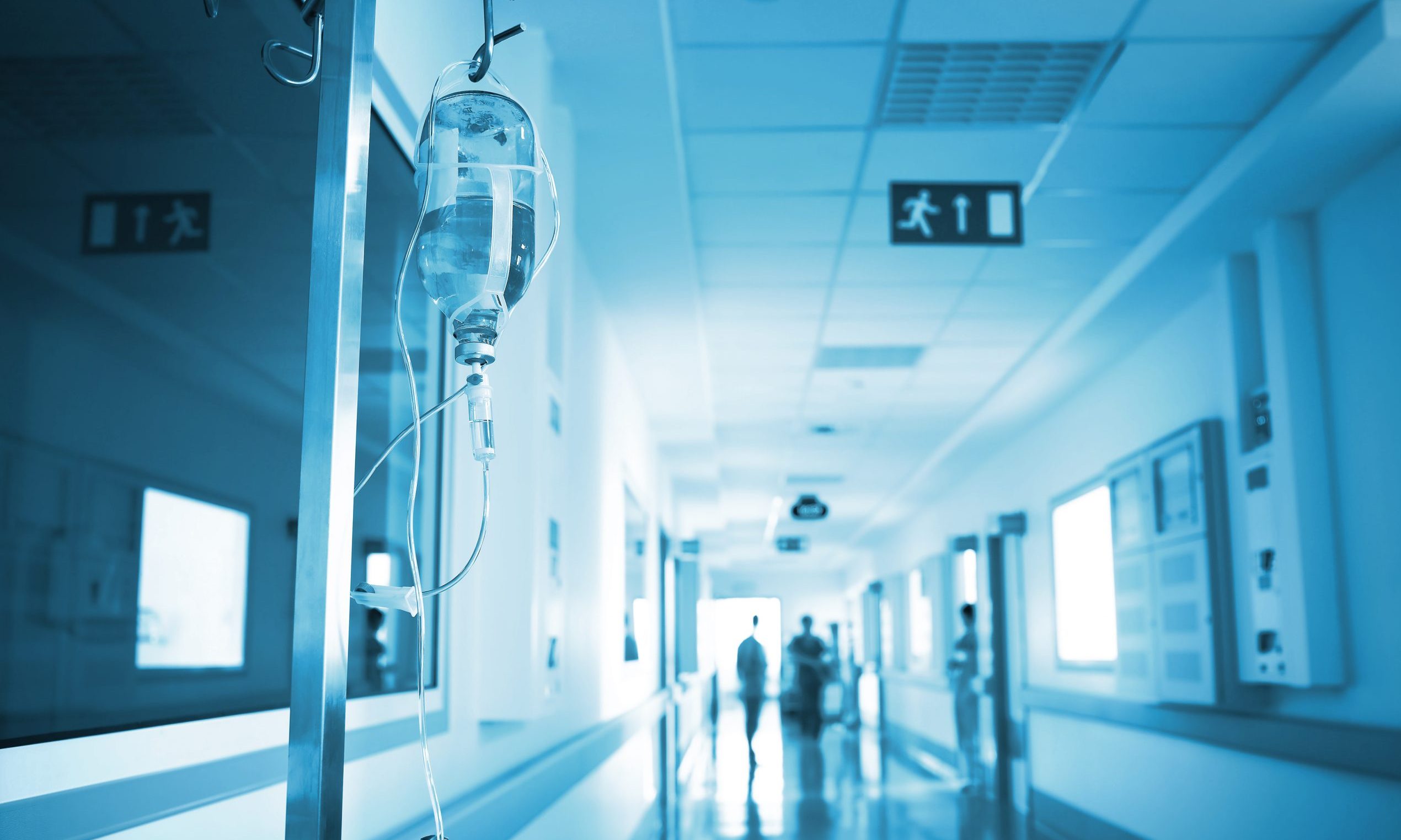 Alabama on Saturday started publicly reporting the number of people hospitalized because of COVID-19 on its data dashboard. As of Monday morning, 240 people have been hospitalized since March 13, according to that data.
The day before ADPH began publishing the number of cumulative hospitalizations on its dashboard, I reported that 255 people were hospitalized with a confirmed case of COVID-19, and another 586 people were hospitalized with a suspected case of the virus awaiting test results.
The number I reported Friday night, which I got from State Health Officer Scott Harris, is not the same number that ADPH began publishing on its dashboard Saturday morning. They do not align.
It might look like he gave me wrong numbers, or that I reported them out incorrectly. That's not the case. Let me explain why.
The number of hospitalizations displayed on the Department of Public Health's data dashboard (240) is a cumulative total of hospitalizations since March 13. That number is obtained by ADPH's epidemiologists as they investigate each confirmed case of the virus. The epidemiologists follow up with everyone who has tested positive for the virus and determine if the person has been hospitalized.
"The way that works is you have a positive test that comes through. Our epidemiology staff contacts the patient. They ask, 'Hey, what is your story? How old are you? What're your symptoms? And were you in the hospital?'," Harris told me.
The epidemiology staff also perform contact-tracing, asking those who have tested positive who they were around, who they live with, where they work and a lot more. These investigations clearly take time.
"It's a cumulative number because we can't call these people every single day for the next two weeks to found out who's still in the hospital and how many cases are hospitalized at the moment," Harris said.
The reality is that there are only so many investigators and a ton of confirmed cases. There will inevitably be a delay in reporting the cumulative total as epidemiologists investigate each positive case.
This brings us to the numbers I reported Friday night.
That data (255 confirmed, 586 suspected) was obtained from the Alabama Incident Management System, or AIMS. It's the same system that is activated when there is a major hurricane, tornadoes or even an ice storm. Hospitals directly update these numbers daily, sometimes more.
The differences in the way the two numbers are obtained explain why the number I reported Friday night was higher than the cumulative total now displayed on the ADPH's dashboard (and on our dashboard). It was simply more current.
But even the numbers from the Alabama Incident Management System are not perfect. Hospitals voluntarily report that data to the Department of Public Health.
Alabama does not have a law authorizing a statewide hospital discharge database, unlike 48 other states, Harris said, which makes tracking real-time hospitalization data difficult.
"We actually had legislation that we introduced this year to do that, but it doesn't look like it's going to happen now because the session is gone," Harris said.
So the Alabama Department of Public Health has to ask hospitals to voluntarily report their hospitalization data in AIMS. Most of the state's hospitals are doing so, Harris said. But it's still possible that some hospitals are treating COVID-19 patients who are not reflected in the AIMS data.
While the state's public-facing data dashboard is currently showing the cumulative total obtained by epidemiology staff at ADPH, Harris said the Department of Public Health will soon display the AIMS data instead.
"The question people want to know is not how many people have been in the hospital over the past week," Harris said. "They want to know how many people are in the hospital today."
When that switch happens, the number may appear to jump, but it's really just a more current dataset.
Print this piece