Other Than Angry White Men, Who Really Can Justify Supporting Donald Trump?

By Joey Kennedy
Alabama Political Reporter
I know why Angry White Men support Donald Trump. They're afraid they won't be the majority anymore. And they won't. Angry White Men, by the way, aren't just White Men. They can be African-Americans. Women. Other minorities.
The "Angry White Men" tag is an attitude, not a race. Yes, most are, sincerely, Angry White Men. But there are women. And there are Latinos and African-Americans. OK. Not many, but some. But mostly, literally Angry White Men, who are afraid that at mid-century, they'll be in the minority, and they don't like that.
Trump, an awful populist who brings out the worst in people, appeals to them because he encourages them to punch those different than them. He tells them that they're better than others. He claims he'll make America great again. Hell, I think we're pretty damn good now.
Certainly, President Barack Obama has brought us away from the brink that Republican George W. Bush left us on. That drives the Angry White Men crazy, because they supported Bush, too. Angry White Men generally do one thing consistently: Vote against their interests.
But this presidential election has me puzzled. Seriously. I don't understand why some groups support Trump, despite everything about him against their beliefs.
Evangelicals: They are supporting a philanderer. Trump has cheated on his wives and has been married three times. His current wife, Milania, is photographed in a lesbian relationship nude. I don't mind looking at the photos, but I can't imagine her as First Lady. Especially compared to Michelle Obama, a classy woman who does most everything right.
I asked a friend, who is a recently retired Baptist minister, why evangelicals supported Trump. My friend was pastor of a liberal Baptist church and isn't a Trump supporter. But he said he asked one of his more conservative colleagues why he supported Trump.
"He's going to make America great again," the conservative evangelical said. "And God wants America to be great again."
What? Seriously? This conservative minister knows what God is thinking? And believes God gives one whit about America? God has His omniscient hands full with Syria and Afghanistan and nuclear tests in North Korea. America is fine.
Besides, Donald Trump's "Make America Great Again" hats are made in China. CHINA!
Jesus said nothing about homosexuals, but he did say something about adultery.
I want evangelicals to send me an email and tell me how they justify supporting Trump. You don't have to support Hillary Clinton, if you're sexist or don't trust her, but how can you support Trump?
Women: Donald Trump has either objectified women as sex objects, or put them down because they're not men. How does a woman support Trump, in any way, and especially when he is running against a woman?
Trump looks at women as simply a sexual being, and he doesn't like what he describes as "ugly" women. Women, likely brainwashed by men, don't like Hillary, and that's fine. If they want to be controlled by men, nothing to be done. But they shouldn't support Trump. Just write in somebody or vote for one of the minor party candidates. Yeah, your vote won't matter, but it won't put a misogynist in the most powerful office in the world.
I want women who support Trump to send me an email and tell me how they justify supporting him.
Latinos: Mexicans are criminals and rapists. Donald Trump's words, not mine. Yet, some Latinos support Trump. Sure, fewer now than after he visited Mexico then gave a horribly anti-Latino speech on the same day. But still, some support him. Maybe they're so anti-Clinton they can't stand it. But just because you're anti-Clinton doesn't mean you should be pro-Trump.
Trump clearly can't stand anybody who doesn't look like him or Angry White Men. He wants to deport 11 million or more undocumented people and will set up deportation squads to do it. We know this won't ever happen, but that's what Trump says he wants to do.
I want Hispanics and Latinos who support Trump to send me an email and tell me how they justify doing that.
Islamists: Well, I don't know if there are many Muslims supporting Trump. He's been such a racist against them, saying they can't live in the United States and threatening to stop allowing any to come into the country. In that way, he's like Alabama Gov. Robert Bentley, who said he won't allow Syrian refugees into Alabama. (Of course, Bentley has no control over that, but facts don't worry these xenophobic Republicans.)
Still, I want any Muslims who support Trump to send me an email and tell me how they justify that.
African-Americans: Trump is a race-baiter. He doesn't care about black Americans. On one day, he doesn't know David Duke, a KKK honcho, then on another day, he does know Duke but doesn't disavow him. He likes the Confederate battle flag, and then doesn't. He tells African-Americans they live in poverty and have poor schools, while addressing white crowds. Other than Ben Carson, which African-Americans are supporting Trump?
I want African-Americans who support Trump to send me an email and tell me how they justify that.
I want anyone, other than Angry White Men, to email me and tell me why they support Trump. What's the reason? If you support Trump, own your bigotry. Because you are a bigot.
Joey Kennedy, a Pulitzer Prize winner, writes a column every week for Alabama Political Reporter. Email: [email protected]
Print this piece
Opinion | Instead of fixing a school for military kids, how about just fixing the schools for all kids?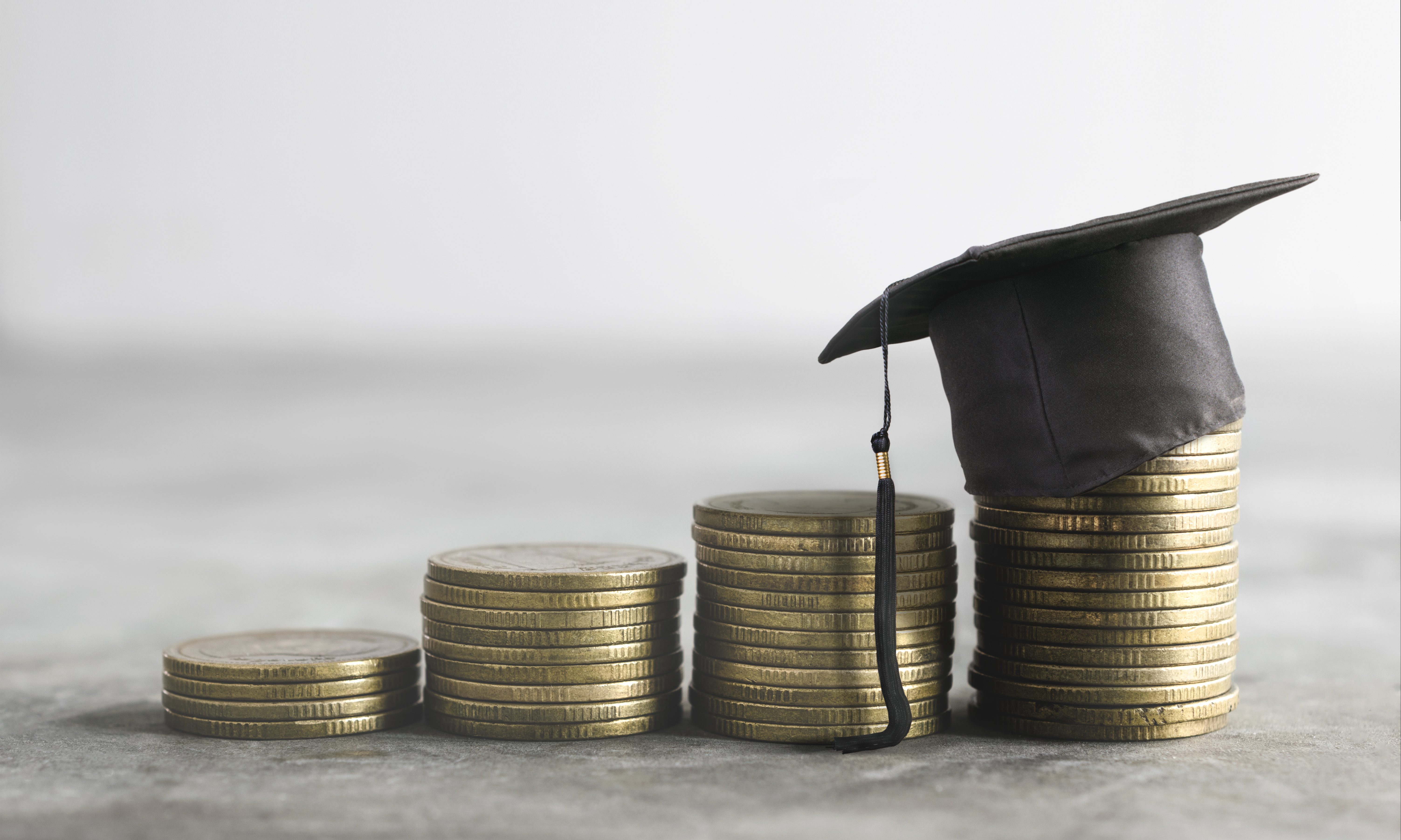 The education of police officers' kids isn't worth any extra effort. 
Same for the kids of nurses and firefighters. Ditto for the kids of preachers and social workers. 
No, in the eyes of the Republican-led Alabama Legislature, the children of this state get what they get and lawmakers aren't going to go out of their way to make sure any of them get a particularly good public education. 
Except, that is, for the kids of active duty military members stationed at bases in this state. 
They matter more. 
So much so that the Alabama Senate last week passed a bill that would create a special school to serve those kids — and only those kids. To provide those kids — and only those kids — with a quality education. 
An education better than the one available right now to the thousands of children who attend troubled school systems, such as the one in Montgomery. 
The charter school bill pushed by Sen. Will Barfoot at the request of Lt. Gov. Will Ainsworth carves out a narrow exception in the Alabama Charter School law, and it gives the right to start a charter school located at or near a military base — a school that will be populated almost exclusively (and in some cases, absolutely exclusively) by the kids of military members. 
The explanation for this bill from Barfoot was surprisingly straightforward. On Tuesday, Ainsworth's office sent information packets around to House members to explain the necessity of the bill. 
In each case, the explanation was essentially this: the Maxwell Air Force Base folks don't like the schools in Montgomery and it's costing the state additional federal dollars because top-level personnel and programs don't want to be in Montgomery. 
And in what has to be the most Alabama response to a public education problem, the solution our lawmakers came up with was to suck millions of dollars out of the budget of the State Education Department budget and hundreds of thousands out of the budget of a struggling district and use it to build a special school that will provide a better level of education to a small group of kids simply because it might generate more federal tax dollars. 
And because having your name attached to a bill that supposedly aids the military looks good, so long as no one thinks about it too hard. 
But in the meantime, as this special school is being built, the hardworking, good people of Montgomery — some of them veterans and Reservists themselves — are left with a school district that is so recognizably bad that the Legislature is about to build a special school to accommodate these kids. 
Seriously, wrap your head around that. 
Look, this will come as a shock to many people, but I like Will Ainsworth. While we disagree on many, many things, I think he's a genuine person who believes he's helping people. 
The problem is that he is too often surrounded by conservatives who think every issue can be solved with a bumper sticker slogan and screaming "free market!" And who too often worry too much about the political optics and too little about the real life effects. 
And Montgomery Public Schools is as real life as it gets.
Right now, there are nearly 30,000 kids in that system. And they need some real, actual help — not the window dressing, money pit BS they've been handed so far through LEAD Academy and the other destined-for-doom charters. And they sure as hell don't need a special charter for military kids to remind them that the school system they attend isn't good enough for the out-of-towners. 
Stop with the facade and fix the school system. 
You people literally have the power and the money to do this. Given the rollbacks of tenure laws and the passage of charter school laws and the Accountability Act, there is nothing that can't be done. 
Listen to your colleagues on the other side, who took tours recently of charter schools in other states — charters that work with underprivileged students and that have remarkable success rates. Hell, visit those charters yourself. Or, even better, visit some states that have high performing public schools in high poverty areas, and steal their ideas. 
But the one thing you cannot do is leave children behind. Whatever your solution, it cannot exclude some segment of the population. It cannot sacrifice this many to save that many. 
That sort of illogical thinking is what landed Montgomery — and many other areas of the state — in their current predicaments. Carving out narrow pathways for a handful of students has never, ever worked. 
Let's stop trying it.
Print this piece