Bentley Doing The Right Thing

By Steve Flowers
Folks, I have been observing and participating in the legislative process for over 50 years. Lest you think I am real old, I started paging in the legislature when I was 12, served in the House of Representatives close to two decades, and have been reporting on the legislative process for now close to two decades and I am here to tell you I have not seen a more up and down roller coaster ride than the recently completed special session to deal with the lottery issue.
Extraordinary special sessions of the legislature are the way to go to get something accomplished if you are governor. The legislature has to address the topic for which the governor has called the special session. It is called "the call."
During a regular session there are 500 bills introduced, granted a good many are local bills. However, there are a great many significant bills as well as the budgets. Therefore, there are a myriad of issues that the legislature can hide behind or get lost in the shuffle.
The lottery issue has been looming for years. In fact, the Democrats in the House have been proposing it for close to a decade with the proceeds going to education, much like the Georgia lottery. Don Siegelman's lottery would have passed in 1999 if the opponents had not created doubt at the last minute about sweetheart deals and chicanery hidden in the proposal. It has now been asleep for 16 years. In the interim, every state around us has started a lottery or full-fledged casino gambling with substantial money being reaped by our sister state's governmental coffers.
Over the years, there has been an incremental weakening of moral opposition in the Heart of Dixie to purchasing a lottery ticket. There is still a 30 percent pious opposition in the state. That same percentage would also oppose drinking, dancing, and listening to secular music.
Interestingly, there was about a one third bloc of senators and representatives, almost all Republican, who refused to let their constituents vote on the issue based on their piety. Even though the majority of the folks they represent would vote for the lottery if given the opportunity. My political observation is that their vote to disallow their people the right to vote may come back to haunt them come reelection time in 2018. People are actually incensed that the legislature could not simply pass legislation to let them keep their money at home.
The lottery issue is a constitutional amendment and requires a three fifths vote in both chambers to get on the ballot. That is 21 out of 35 votes in the senate and 63 out of 105 votes in the House. Then it would go on the ballot and you would vote yes or no. Polling indicates it would pass by a two-thirds vote.
Our good ole Dr. Governor Robert Bentley decided that the money eating monster in the General Fund, Medicaid, needed feeding. Therefore, he called the special session and requested that the legislature address more funding for Medicaid. Ole Bentley really is a good man, being a doctor he believes in providing adequate medical care for Alabama's indigent older and younger people. Sixty-six percent of nursing home residents are on Medicaid and most of the children in the state are on Medicaid.
Bentley is a good ole guy but he is not much of a politician or governor. The legislature has pretty much relegated him to being about as relevant as he was as a back bench member of the House. However, in the past year he has become not only irrelevant, but somewhat of a joke.
Bentley called the session and most of the legislators heard about it on the news. A special session can last 30 calendar days and 12 legislative days. There was an August 24 deadline to get the initiative on the November general election ballot. He should have called the special session for July 15, not August 15. That is about the only input he would have anyway.
On another note, Bentley has pretty much been a failure in the legislative process. However, he deserves credit for showing resolve and statesmanship when it comes to standing up to the Vegas/Indian casino gambling interests and not succumbing to their intimidation. His decision to follow the constitution and leave the promulgation of the local casinos in the hands of the local sheriffs is to be commended.
See you next week.
Steve Flowers is Alabama's leading political columnist. His weekly column appears in over 60 Alabama newspapers. He served 16 years in the state legislature. Steve may be reached at www.steveflowers.us.
Opinion | We are like a petulant child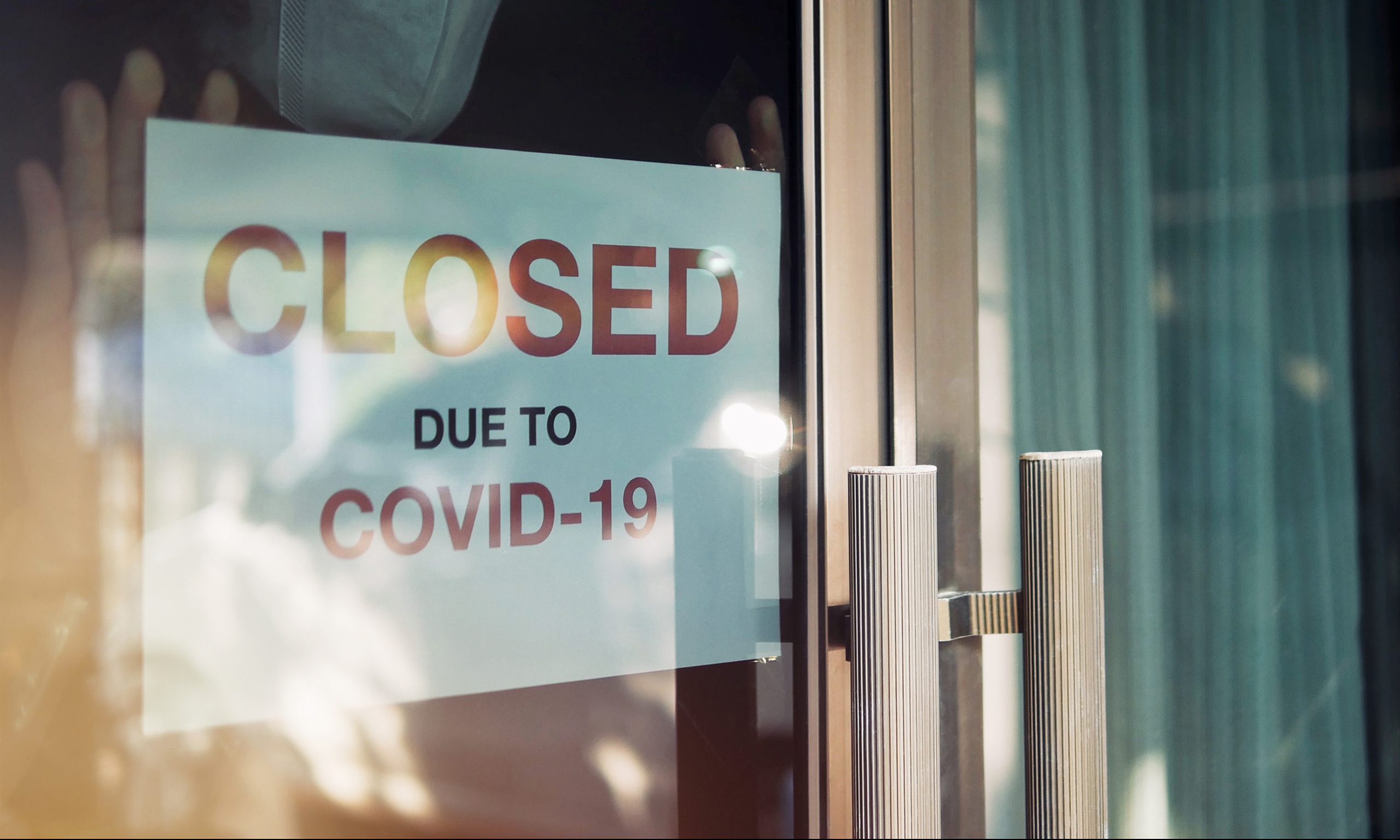 I guess we're done. Despite a shutdown that lasted weeks, apparently state leaders were twiddling their thumbs, wishing, like Donald Trump, that COVID-19 would just magically disappear.
It isn't, though, is it?
Here are the grim facts: We've got record numbers of new cases daily. Hospitalizations are also at record numbers. Health care workers are burning through personal protective equipment. Plans are moving forward to reopen public schools, colleges, and universities in August, only a few weeks away.
Dr. Anthony Fauci, the director of the National Institute of Allergy and Infectious Diseases (the nation's top infectious-disease official), says states with high and growing caseloads should consider shutting down again. As painful as that would be, it's advice leaders in hotspots like Florida, Georgia, California, Texas, Arizona, and, yes, Alabama, must seriously consider.
For Alabama, though, don't hold your breath. You're going to need it to fight the virus.
What is the alternative? Allowing COVID-19 to infect most everybody in a particular area – in this instance, the entire stateof Alabama – and that means increasing deaths and permanent health problems, especially among the most vulnerable: our older populations and people with underlying health issues.
My wife is one of those people, with liver and heart deficits. Except for one trip to the veterinarian for one of our pups last month, Veronica has not been out of our house since March, except for doctors' appointments and to have blood draws or COVID-19 tests.
She had a second COVID test this week, before a scheduled cardio ablation to try to get her heart rhythm calmed down. Her COVID test was negative and the procedure took place and, at least for now, is a complete success. Her heart is in sinus rhythm and her heart rate is around 55 bpm.
As hard as it was on Veronica Wednesday, at least she got Versed. I had to drop her off at University Hospital at 5:30 a.m. and drive away to my undisclosed location on UAB's campus. I was not allowed to stay with her because of the high number of novel coronavirus hospitalizations at UAB. During the procedure, the doctor inserts a tube in an artery through her groin, much like a heart catheterization. She's had two such procedures this year alone, and a couple others where the doctor went through a wrist and another through her neck.
I've been with her for those other invasive procedures, for her comfort and, frankly, for mine. I psychologically didn't handle Wednesday's separation well, but I had lots of close friends talk be back from the cliff. And even with everything going on at UAB, the health care workers communicated with me really well, and her cardiologist called shortly after he completed her procedure. Veronica's recovery nurse was Preston, a former student of mine.
Still, it's scary times, and I'm pretty protective of Veronica, just as she is of me.
So here we are, practically throwing in the towel on COVID-19. Doing what's right is just too hard. The science guides us, and we ignore the guidance, like some petulant child. We turn our backs on what will keep us safe, because what will keep us safe is too hard for us. Even if we have to do it for just a few weeks.
We refuse to wear our masks and make scenes at stores that won't let us in if we don't. We take risks like having a big boat parade in Gulf Shores with thousands of people to honor Donald Trump, yet another petulant child.
The virus is a hoax, we're told, but it's one that has killed more than 130,000 Americans and permanently injured thousands and thousands more.
So let's get back to work and open the schools and enjoy large gatherings at the lake without masks.
And, for some of us, let's die.