Navy to Name Ship for Mobile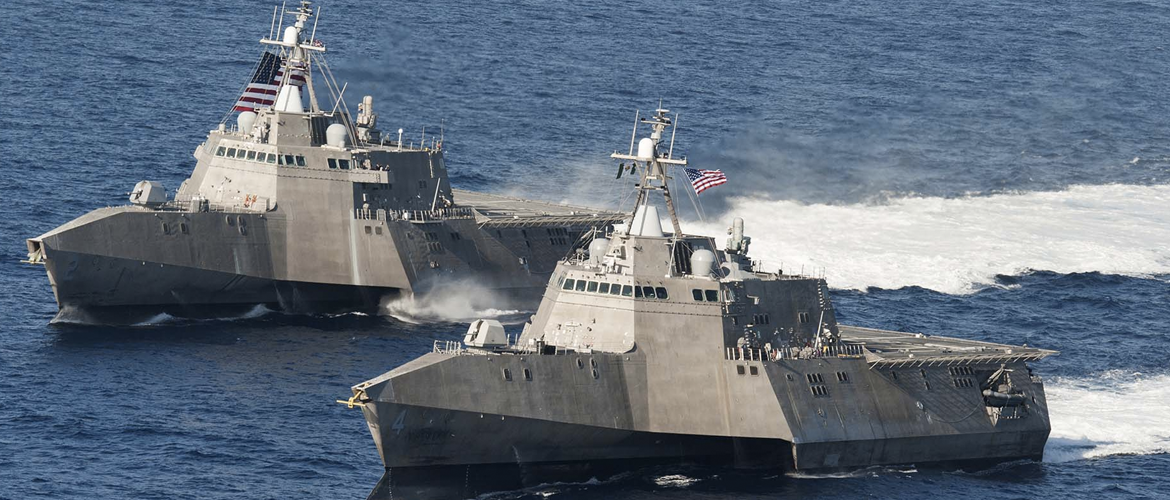 By Brandon Moseley
Alabama Political Reporter
Thursday, September 22, 2016, Congressman Bradley Byrne (R-Montrose) announced that a future Littoral Combat Ship (LCS) will be named after the City of Mobile. The Independence-variant of the LCS is built in Mobile by Austal USA.
Congressman Byrne said in a statement, "It is such an honor for a future Littoral Combat Ship to be named after the City of Mobile. Our area takes such pride in building these fine ships, just the latest vessel in Mobile's long history of shipbuilding. I know the spirit and patriotism of Mobile will be encapsulated in this ship. I appreciate Secretary of the Navy Ray Mabus for working with us to make this possible, and I look forward to one day standing in the Mobile waterfront to christen and commission this fine ship."
US Senator Jeff Sessions (R from Alabama) said, "I am extremely proud that the United States Navy has chosen to name the next Littoral Combat Ship USS MOBILE. I am very happy for the city and the honor they have received. Mobile and her citizens have made tremendous efforts over the last decade to provide our Navy with cutting edge warfighting ships like the LCS. Mobile has been a tireless and strong partner to Austal to ensure the program's success. This great collaboration among the local community, maritime industry, and the state of Alabama is wonderfully recognized in this naming. I express my profound appreciation to the Secretary of the Navy, Ray Mabus, for this honor to my home city. I also want to thank Congressman Bradley Byrne and his wife Rebecca Byrne for their hard work throughout this process. Secretary Mabus wisely chose a wonderful sponsor for the MOBILE in Rebecca Byrne."
Sen. Sessions concluded, "Mary and I look forward to the day when she will sail the oceans, representing Mobile, Alabama, and the United States to the world."
Mobile Mayor Sandy Stimpson said, "It is a great day, not just a great day for us in the City to have another ship named the USS Mobile, but it is a reflection of our entire community and the people that are working to build these ships at Austal. I think we all know that Mobile is a very patriotic city. When I think of the sailors who will man this ship, who will defend our country, serving on it, they can rest assured that some of the finest ship builders in America built this ship they are serving on and that Mobilians along with other Americans, appreciate what they do. We are just grateful that we have another ship named the USS Mobile. Thank you Secretary Mabus."
There are currently, two different versions of the LCS. On is built by Austal USA in Mobile and the other is built by Marinette Marine in Wisconsin.
The Independence-class LCS has a top speed of 44 knots, carries a crew of just 40 sailors, and can be specially configured for mine sweeping, sub hunting, operating unmanned aerial vehicles, operating helicopters, and can support Marine or Special forces operations. The cost is $704 million each, although the original navy estimate was that the LCS would cost just $220 million each. The smaller lighter LCS can operate in shallower waters closer to shore, the "littoral combat zone."
The announcement came from the Secretary of the Navy today during a ceremony in Washington, D.C. Another LCS will be named after the City of Marinette, Wisconsin, where the Freedom-variant of the LCS is built.
Congressman Bradley Byrne represents Alabama's First Congressional District.
Alabama breaks daily case record, hospitalizations reach new high for third straight day
Rising cases and hospitalizations suggest the death toll will keep climbing in the weeks and months to come.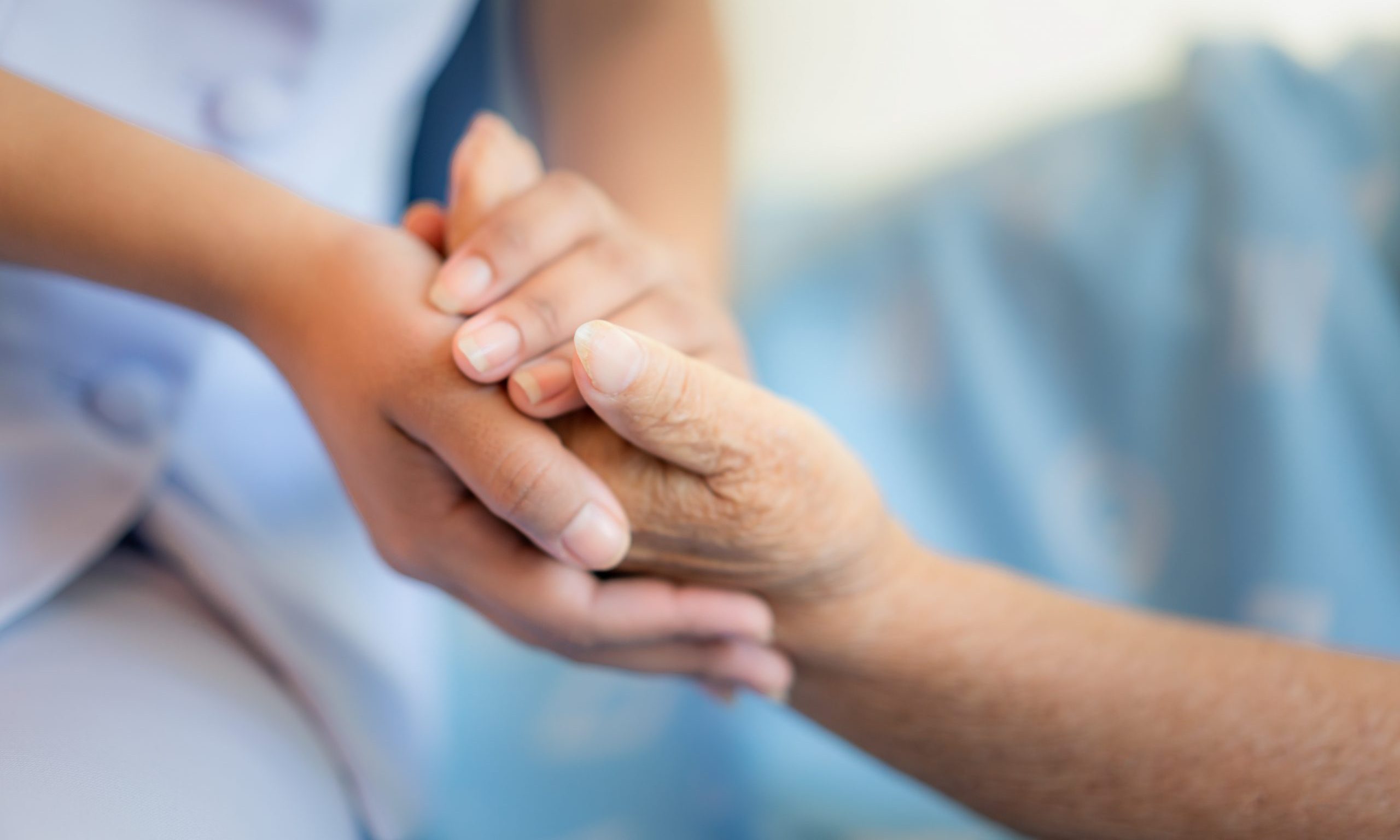 Alabama on Wednesday broke the state's record for a single-day increase in coronavirus cases, and for a third straight day had record high COVID-19 hospitalizations. 
There were 1,801 hospitalized COVID-19 patients statewide on Wednesday, which was a 40 percent increase compared to two weeks ago. The rapid pace of rising hospitalizations is raising alarms among hospitals already overburdened with coronavirus patients, in addition to regular patients seeking other care.
Concern is also rising among public health experts and hospital officials that Thanksgiving gatherings will lead to the number only increasing in the days and weeks to come.
Dr. Jeanna Marrazzo, director of UAB's Division of Infectious Diseases, told reporters Tuesday that there is a possibility that hospitals will have to set up mobile hospitals to care for the rush of patients, and that she worries hospitals may not have enough staff to care for "what might be a tidal wave of patients in the next month." 
Centers for Disease Control and Prevention Director Robert Redfield made a dire prediction Wednesday during a U.S. Chamber of Commerce event, as cases, hospitalizations and deaths continue to surge across the country. More than 90,000 people in the U.S. were hospitalized for COVID-19 on Wednesday, Redfield said.
"The reality is December and January and February are going to be rough times. I actually believe they're going to be the most difficult time in the public health history of this nation," Redfield said.
UAB Hospital was caring for a record 127 COVID-19 patients on Wednesday, the second straight record-high day for the hospital. Huntsville Hospital on Tuesday had a record 317 COVID-19 patients. The hospital hadn't updated daily numbers as of Wednesday afternoon. There were no formal intensive care beds available in Mobile County on Tuesday. 
The Alabama Department of Public Health reported 3,928 COVID-19 new cases Wednesday but noted that 706 were older test results not reported to the department from an outside facility until Tuesday. Even without those cases included, the remaining 3,222 cases reported Wednesday amount to the largest single-day increase, excluding a similar but larger backlog of old test results reported Oct. 23. 
Alabama's 14-day average for new daily cases was at 2,382 on Wednesday, which is a 29 percent increase from two weeks ago. 
Rising daily cases can't be attributed to more testing, however. Over the past week, roughly 35 percent of reported tests have been positive. Public health experts say that number — known as the positivity rate — should be at or below 5 percent otherwise cases may be going undetected and not enough tests are being performed.
ADPH also reported 73 more COVID-19 deaths Wednesday, bringing the state's death toll to at least 3,711 deaths. Of those deaths added to the count today, 20 occurred during the month of November, 32 occurred in previous months, and 21 aren't yet dated by the department, meaning they could be new deaths from late November or early December.
Of the 779 deaths added to the death toll in November, 34 percent died in the month of November, 56 percent died during previous months and the remaining 10 percent haven't yet been dated. 
Deaths are lagging indicators, and it can take weeks, and sometimes months, for ADPH to review medical data and confirm a person died of COVID-19 and verify the date on which they died, so it will likely be many weeks before a clearer picture emerges as to how many Alabamians are currently dying from coronavirus.
Rising cases and hospitalizations suggest the death toll will keep climbing in the weeks and months to come.