Storm Clouds Gather Over State School Board
By Larry Lee
Education Matters
Most educators agree that the recent process the state school board went through to replace state superintendent Tommy Bice was more like an episode of the Keystone Kops than anything else. During my career I had five jobs where I reported to a board of directors. Thank goodness they all conducted themselves with far more professionalism than we just saw from the state school board.
One of the more egregious episodes was the attempt to make sure Craig Pouncey, Jefferson County school superintendent and former chief of staff for Tommy Bice, did not get the job. Someone even reached into a political "dirty bag of tricks" and came up with a smear sheet in an attempt to discredit him.
The anonymous info accuses Pouncey of not writing his own doctoral dissertation and having state employees do much of the work. This charge has been vigorously denied by both Pouncey and his major professor who oversaw his graduate work.
Still, the stain remains and Pouncey has retained Montgomery attorney Kenny Mendelsohn to represent him in an effort to find out who was responsible for the smear campaign and why.
WSFA television in Montgomery reported this story on Oct. 5, 2016. You can read about it here. Here are excerpts:
"Certain people did a horrible thing by providing information and accusing him of unethical, and basically an unconscionable conduct," Mendelsohn said. "All based on some anonymous letter that I believe was fabricated."
The letter claimed Pouncey cheated and plagiarized his doctoral dissertation, and used state resources, something he flatly denies.
"They have defamed him and accused him of this conduct," Mendelsohn said. "It affects any job opportunities in the future, it could affect his job now. He did not plagiarize anything, he did not lie about his dissertation, he did not use state resources in it or anything like that. The accusations were totally false, it accomplished what these people wanted."
The anonymous letter was also submitted to the Ethics Commission, something Mendelsohn feels strongly about.
"The Ethics Commission doesn't investigate anonymous complaints," added Mendelsohn. "Nothing should have been done with this; if someone won't sign their name to it, they shouldn't look into it. And somebody in that department had to have contacted the Ethics Commission, there's a letter back from the Ethics Commission saying they complied with statutory reporting. There's obviously interplay between."
"We've requested opportunities to clear it up, and nobody wants to talk to us," said Mendelsohn. "What I am probably going to do is have to file a lawsuit and getting people under oath. And then get to the bottom of it."
"There are people at the State Department who don't want this all to come out," Mendelsohn said. "Part of the solution is whoever did this, doesn't need to be associated with education, whether it's an employee, board member or a secretary; those people need to be exposed for doing something like this."
At the Sept. 8 board meeting, vice-chair Yvette Richardson wanted to put a resolution on the agenda calling for an internal investigation into the smear sheet episode. This was voted down, 5-4.
We put up a survey on this site shortly after the Aug. 11 vote on the new superintendent. More than 1,250 people responded. Go here to see all responses. After watching this all unfold, it is little wonder that 91 percent of respondents opposed the hire and that 64 percent gave the state school board a failing grade of D or F.
One of the more bizarre parts of all of this is looking at how the board members voted on Aug. 11. There were six candidates. Three were Alabama local superintendents, one was a member of Governor Bentley's cabinet and two were from outside the state, neither with experience as a superintendent at either the local or state level.
So there were clear differences among the choices. And one would expect that board members would have had a clear understanding on Aug. 11 of what they were looking for. And in most cases this was true. For instance, Matt Brown only voted for Mike Sentence. Yvette Richardson, Jeff Newman and Ella Bell only voted for Craig Pouncey.
But Stephanie Bell voted for Bill Evers, Mike Sentance and Craig Pouncey Mary Scott Hunter outdid her. She voted for four different candidates. Mike Sentence, Dee Fowler, Janet Womack and Jeana Ross.
So there are six candidates and you think four of them are equal? You vote for an Alabama superintendent with 30+ years experience at all levels of education and you also vote for someone with no education credentials which means you think their backgrounds are similar?
And when it is all over the public is told by state school board members that this is "all about the children." Anyone who believes that needs to call me about some beach front property my family has in Covington County.
I wish Craig Pouncey and Kenny Mendelsohn well.
The 740,000 students in Alabama public schools deserve some answers.
Print this piece
Opinion | Historic opportunity – Alabama's chance to change abortion history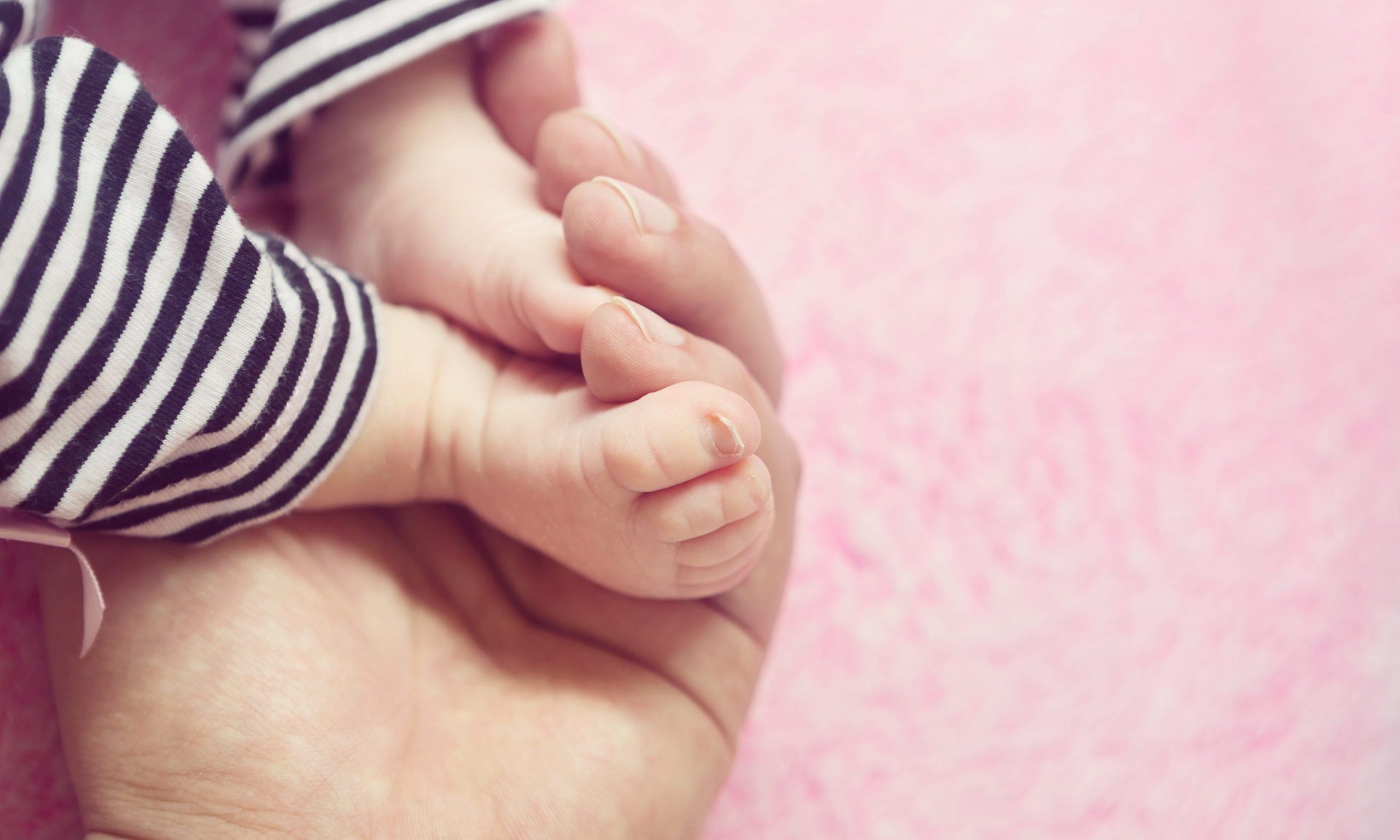 Alabama's Constitution states that the sole purpose of Alabama's government is to protect the life, liberty, and property, of its people. The State's Constitution does not mince words—any variance from this mandate is nothing short of "usurpation and oppression." Alabama's statutes, courts and Constitution have made it clear that unborn children are people, no different under the law than those that are born. Because, in Alabama, the unborn are persons, they possess an inalienable right to life and are entitled to the protection of it.
Yet, abortion on demand continues without abatement in the state of Alabama. Every day, unborn babies—who have the same rights of all born people under the Alabama Constitution —are deprived of their right to life. In Alabama alone, over 6,000 abortions are performed each year. The horrific nature of these killings happens so often that it has become commonplace. We have been forced to live with the death of the innocent for so long that we have become numb and indifferent to the great and inexcusable injustice which stains the soul of our state. We must wake up and remember that the rights recognized by Alabama's Constitution pertain to all of its people.
There is a new hope! There is a novel and strong 10th Amendment argument which does not conflict with or fall within the contemplation of the Roe decision—but it will likely rebalance or displace Roe's power significantly. Roe declared the U.S. Constitution was silent regarding the rights of the unborn. The 10th Amendment, therefore, empowers the states to act where the Constitution is silent. Through this empowerment, a state can recognize and define the rights of the unborn within its borders. With both mother and child finally on an equal footing of rights, both mother and child can be justly protected.
This argument, at this very moment, is in front of the Supreme Court of Alabama.
On January 22, Helen Light—quietly and without fanfare—filed an emergency petition with our highest court. In it she asks the Court to acknowledge that the U.S. Constitution permits, and Alabama's Constitution requires the protection of unborn children within our state. Further, she asks the Court to clarify the power and legal obligation of Governor Ivey and other officials named as Respondents, to uphold their duty and take immediate action.
The Alabama Supreme Court has discretion to hear petitions like Ms. Light's. Normally, it would issue its decision to accept or decline a case within a few days. In this case, over four weeks have passed without an utterance from the Court. We believe that the Court is concerned with upholding the separation of powers, and struggles with the propriety of requiring Governor Ivey to take such a significant action to assert Alabama's right to enforce its Constitution. Ms. Light's petition asks the Court to walk the razor's edge of upholding the purpose of our Constitution without fracturing the framework of it. There can be no more difficult a task asked of our judges.
We come here today to ask Governor Ivey to bring relief to the Court so it may act. By voluntarily stepping forward and asking the Court to hear the case, she can remove their conflict. Through this action, the separation of powers will be preserved, and the Court can freely hear Ms. Light's case. And our Court should hear this case!
If this argument is ultimately successful, it will not only change the face of abortion on demand in Alabama, but throughout the nation as well. Each state can follow the 10th Amendment path laid by Alabama to speak where Roe has declared the Constitution to be silent. Each state can elevate the legal status of its unborn citizens to protect their lives.
State by state, a change can be made until abortion on demand is a dark memory in
America's past. All of this can be accomplished if our brave Governor steps forward to seize her moment in history. Certainly, there is a formidable cost each time America has protected the dignity of its forgotten people—yet we do it without regret because we are Americans. We will do what is right, regardless of the sacrifice, because that is who we are as a people. There is no doubt that our brave governor understands this well. No one that has achieved what she has done without pain and blood.
Governor Ivey is good, but she is also human. What we are asking her to do requires great courage and bravery on her part. However, it is a noble thing that we ask of her, and never in the history of our nation, can so many lives be saved with so little ink.
Governor Ivey, we love you. We will support you. We will stand by you. Please push back against the encroaching darkness, stand up for the lives of the innocent and ask the Court to hear this case!
Amie Beth Dickinson Shaver, a resident of Birmingham, is an author, speaker and former Miss Alabama ('94)
Print this piece