Your Guide to the 2016 Proposed Constitutional Amendments

By Lieutenant Governor Kay Ivey
Alabamians will enter the voting booth on Tuesday, November 8, 2016, to cast their vote in a historic Presidential election and will also find 14 proposed statewide Constitutional Amendments at the bottom of the ballot. Once the Legislature approves an amendment, Alabama's Constitution delegates power to the people to be the final approving authority to amend our Constitution. Even though four of the proposed Constitutional Amendments deal only with specific counties, all statewide voters have an opportunity to determine their outcome.
The Fair Ballot Commission, created in 2014, chaired by Mr. Will Sellers, has done an outstanding job evaluating the proposed amendments and carefully preparing "voter friendly" language to benefit voters. I appreciate the citizens who serve on the Commission and their commitment to public service. The voter- friendly ballot statements are assessable on the Secretary of State's website (sos.alabama.gov) by clicking on the "Elections" link, then clicking on the "Proposed Constitutional Amendments" link for the plain language explanation. I have provided the language directly to you below. I hope you will find this important information useful as you prepare to cast your vote on Tuesday, November 8, 2016 – every vote counts.
So what are the 14 proposed Constitutional Amendments and how do they affect you?
Statewide Amendment 1: Auburn University
Establish procedures to make sure that no more than three of the members of the Auburn University Board of Trustees will have terms ending in the same year. Also, it would add two more at-large members to the Board who are intended to add diversity to the Board. This would increase the Board from 14 to 16 total with 5 at-large members.
Statewide Amendment 2: State Parks
Prohibit the Legislature from spending revenues generated at state parks from the State Parks Fund, the Parks Revolving Fund, or any fund receiving revenues currently deposited in the State Parks Fund or the Parks Revolving Fund for purposes other than maintaining the state parks. It would also allow, but not require, certain state park lands and facilities to be operated and maintained by an entity other than the Department of Conservation and Natural Resources.
Statewide Amendment 3: Streamline Constitutional Amendments
Replace the existing method of deciding whether a proposed constitutional amendment should be voted on: a) by the voters of the affected local community only, or b) by the voters of the entire State. Currently, that decision is made by the Local Constitutional Amendment Commission, which is comprised of the Governor, Lieutenant Governor, Speaker of the House of Representatives, Attorney General, and Secretary of State. Amendment 3 would abolish the Local Constitutional Amendment Commission and the final decision on whether a proposed constitutional amendment should be voted on locally or statewide would be made by the Legislature.
Statewide Amendment 4: County Commissions
Authorize each county commission in the State to establish, subject to certain limitations, certain programs related to administration of the affairs of the county. Amendment 4 would allow counties to adopt programs and policies relating to county personnel, litter-free roadways and public property, public transportation, safety on public roads and emergency assistance by vote of the county commission. Amendment 4 would prevent a county from imposing a tax or fee, or establishing any program that would infringe on a citizen's right to the use of his or her private property.
Statewide Amendment 5: Revise Constitution
Language related to the powers given to the three branches of Alabama government is currently contained in two parts of the State Constitution. Amendment 5 would repeal and restate the provisions of Article III of the Constitution of Alabama of 1901 relating to separation of powers to modernize the language without making substantive changes.
Statewide Amendment 6: Impeachment Process
Modify how the Governor, Lieutenant Governor, Attorney General, State Auditor, Secretary of State, State Treasurer, State Board of Education, Commissioner of Agriculture, and the Alabama Supreme Court can be impeached and removed from office. Amendment 6 would require a two-thirds majority vote of the Alabama Senate for removal from office. Currently, there is no provision that sets the number of votes required in the Senate. Amendment 6 also adds the entire State Board of Education and removes the Superintendent of Education from the impeachment process, because the Superintendent is elected by the State Board of Education and can be removed by that Board.
Statewide Amendment 7: Etowah County
Relating only to Etowah County, Amendment 7 would require that all Etowah County Sheriff's employees, except the chief deputy, chief of detention, chief of administration, chief of investigation, director of communications, and food service manager, be under the authority of the Personnel Board of the Office of the Sheriff of Etowah County.
Statewide Amendment 8: Right-to-Work
Under the current law, the Code of Alabama, but not the State Constitution, declares that a person's membership or non-membership in a labor union or organization may not eliminate or reduce that person's right to work, nor be used as a condition for employment or continuation of employment. Amendment 8 would place these identical right-to-work provisions from the Code of Alabama in the State Constitution.
Statewide Amendment 9: Pickens County
Allows a person who is under the age of 75 to be elected or appointed Probate Judge in Pickens County. Under the current law, the age limit is 70 for the Probate Judge in Pickens County. Amendment 9 would provide that a person's age would be considered at the beginning of the time to qualify, or at the time of appointment.
Statewide Amendment 10: Calhoun County
Relating only to Calhoun County, Amendment 10 would prevent any city or town that is not located completely or partially within Calhoun County from exercising police jurisdiction or planning jurisdiction over any territory in Calhoun County.
Statewide Amendment 11: Job Creation
Authorizes a city or county sole discretion to determine the sale price of certain city- or county- owned property, regardless of the property's fair market value. The property must be specially designated as suitable for certain major manufacturing facilities.
Statewide Amendment 12: Baldwin County
Relating only to towns and cities in Baldwin County, to authorize the Legislature to enact a future law incorporating a toll road and bridge authority for a town or city in Baldwin County. Amendment 11 would give the city or county sole discretion to authorize the authority to issue revenue bonds to finance the project.
Statewide Amendment 13: Age Restrictions
Repeal any law that imposes a maximum age restriction on the election or appointment of a public official, except for judicial offices. Amendment 13 would also prevent the Legislature from passing a future law that includes a maximum age restriction on the election or appointment of a public official.
Statewide Amendment 14: Local Laws
Authorize that any local bill adopted by the Legislature between 1984 and November 8, 2016, would be considered approved, that conformed to the rules of the House and Senate at the time it was adopted. Due to a state court ruling based on the conflict of the court's interpretation of the Constitution and the House of Representatives operating rules, almost all local bills could be automatically repealed.
Hope you will exercise your right to vote. See you at the polls!
Print this piece
Opinion | Alabama's economic boom should be heard and felt across the state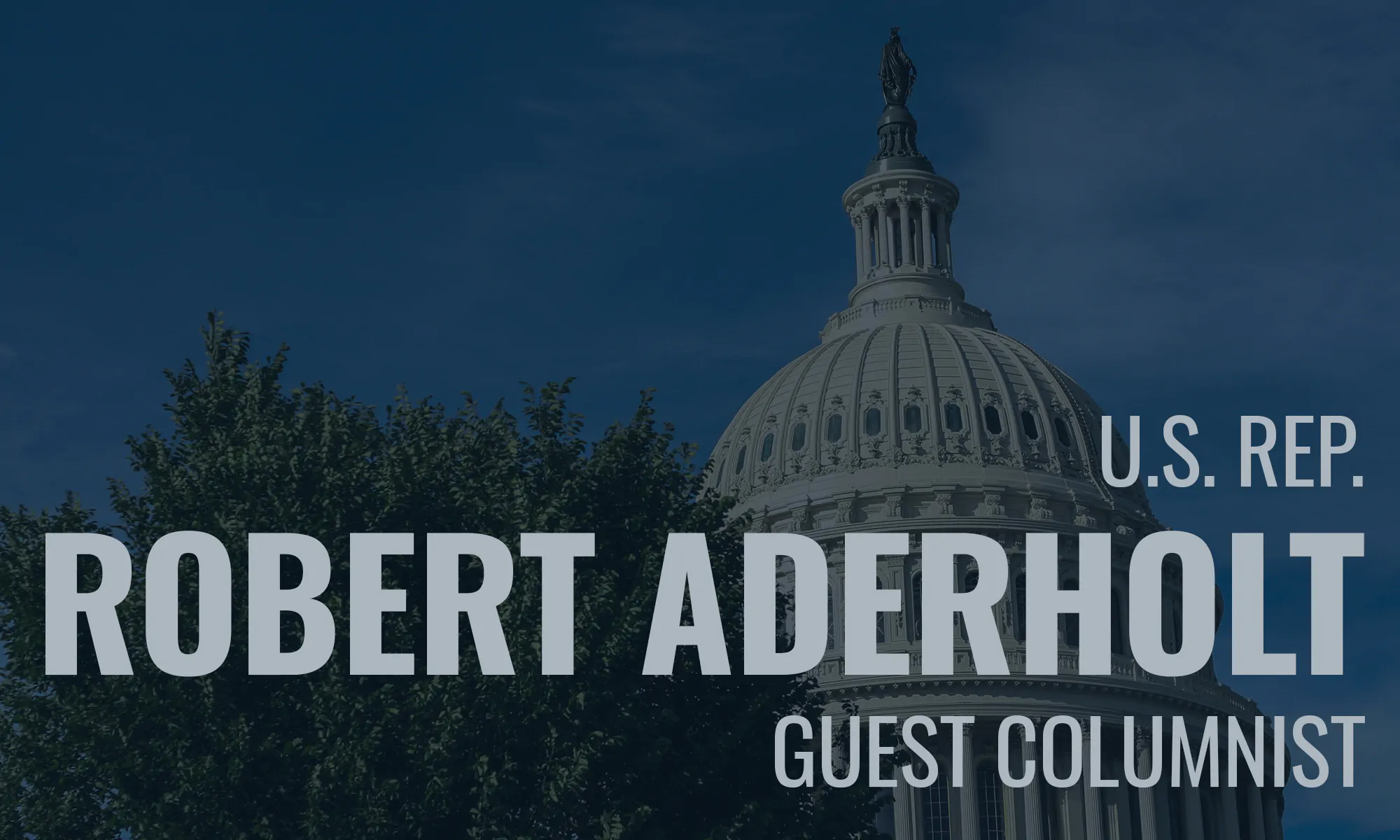 When I was growing up in Haleyville, I can remember people in July and August saying, "it's hotter'n blue blazes outside."  Well, you could certainly describe America and Alabama's current economic boom as being "hotter'n blue blazes."  Alabama's economy is scorching hot, with the lowest unemployment numbers in our state's history.  One county economic development director told me that "if you want a job, you can find one right now."
​I don't doubt that's true, but unfortunately it also depends on what part of the state you live in.   If you are willing and able to drive a couple of hours to and from work, then you certainly have many more options.  Our Defense and Space industries are experiencing tremendous growth. Agriculture is booming. Alabama is the nation's second largest producer of poultry – and that's a good thing.
But we can do even better. A lot of people can't commute long distances every day to reach good jobs, so we've got bring the jobs to them. I believe we can bring high paying, quality jobs to every corner of the 4th District and Alabama and rural America as a whole.  We need to rebuild our essential manufacturing base – and that's something that President Trump has focused on.
And to build upon that, we must prioritize building up our infrastructure. We must expand high speed internet to every square mile of the 4th District and North Alabama.  We must protect rural hospitals and clinics to make sure people everywhere have access to high quality healthcare. And we must ensure we have a highly trained work force with the skills employers are looking for.
During a recent visit to a locally owned business in Muscle Shoals, Alabama, I was told they have jobs available, but they can't find candidates who can pass a drug test.  This is why I worked in Congress to allocate more than a billion dollars to fight the opioid epidemic.  A highly skilled workforce is essential, but we also need a workforce that isn't dependent on illegal substances to get though the day.  Lack of employment and dependency on drugs is an evil and all-consuming cycle.  We can break that cycle.
We also need to make sure our trade policies are based on common sense.  We want to increase trade by eliminating unfair foreign trade policies.  President Trump did that in the U.S.- Mexico- Canadian (USMCA) trade deal, which opens more markets for American products and helps make America more competitive.  That makes a big difference for our farmers, manufacturers, businesses and for consumers.  We'll have more opportunities for common-sense trade deals in the coming years.
​It's also time for us to stop associating social status and class on whether someone has a four-year college degree.  Trust me, I know many people who have bachelors and master's degrees that aren't worth the paper they're written on.  And at the same time, I've heard of people who have two-year welding degrees from colleges like Wallace State who are making money we normally associate with a doctor.
Two-year associate degrees and high school vocational classes are just as valuable to our economic wellbeing than an economics degree from Harvard.  If someone aspires to achieve a four-year degree, that's great, but they should never be celebrated more than the person who decides to open his own plumbing business.  This is why I'm so supportive of our state's two-year college system and our vocational schools.
​Alabama has so much economic potential.  I hope you will join me in making sure we see this economic expansion continues in places like Huntsville, but also expands into places like Lamar, DeKalb and Fayette counties.  There's no reason we shouldn't all be able to take part in how hot the Alabama economy is right now.   As we also used to say in Haleyville, it's 100 degrees in the shade!
Print this piece