No Question: Hillary Clinton Will Be The Next President

By Joey Kennedy
Alabama Political Reporter
I'll admit I blew the prediction on the Republican presidential nomination. No way did I believe Donald Trump was going to win it. I predicted several times that Trump was done.
I was wrong. Trump took it easily, because Republicans apparently don't want to win the big prize.
I'm pretty comfortable today, two weeks before the election, in predicting that Trump doesn't stand a chance on Nov. 8.
First, Republicans are at a great disadvantage in a national election. They've managed to draw state election districts to their favor. But in a national election, the demographics just aren't with Republicans.
However, what we may see on Nov. 8 is a landslide – certainly in the Electoral College, anyway – in favor of Hillary Clinton.
It's not that Clinton is such a good candidate. My goodness, she has so many negatives that her landslide victory will likely surprise even her. Not that she deserves all those negatives; but the former Secretary of State, US Senator and First Lady has been vilified so often and for so long, too many people don't care about the truth.
But could have Republicans picked a worse candidate than Donald Trump? I'm thinking not.
And Trump has alienated so many groups that he just cannot win. Not going to happen. His base – Angry White Men – isn't big enough to bring him victory. Even hard-core Republicans have been fleeing from Trump.
So who has Trump offended? Just about everybody, but let's start with women. How any woman can support Trump and his sexist, vulgar, misogynist viewpoints is beyond my understanding.
Trump has offended immigrants, especially Hispanics. His rant that opened his campaign last year called undocumented Mexicans rapists and criminals.
How about Muslims? Trump wants to ban them from the country. He has picked out one particular religion for his cruel brand of hate.
Because Republicans couldn't figure out how to grow their appeal, they created Trump. Now, they have to live with him, and whatever remains of their party after the election.
And it could be worse for Republicans than just a Trump loss. There is the chance that the Senate and/or House could go Democratic as well.
I'm not making that prediction, but that's what some of the pundits are saying.
However, I feel completely comfortable in predicting that Hillary Clinton will beat Trump like a drum. Hardly any question about that anymore.
Joey Kennedy, a Pulitzer Prize winner, writes a column every week for Alabama Political Reporter. Email: [email protected]
Opinion | That climate change hoax is killing us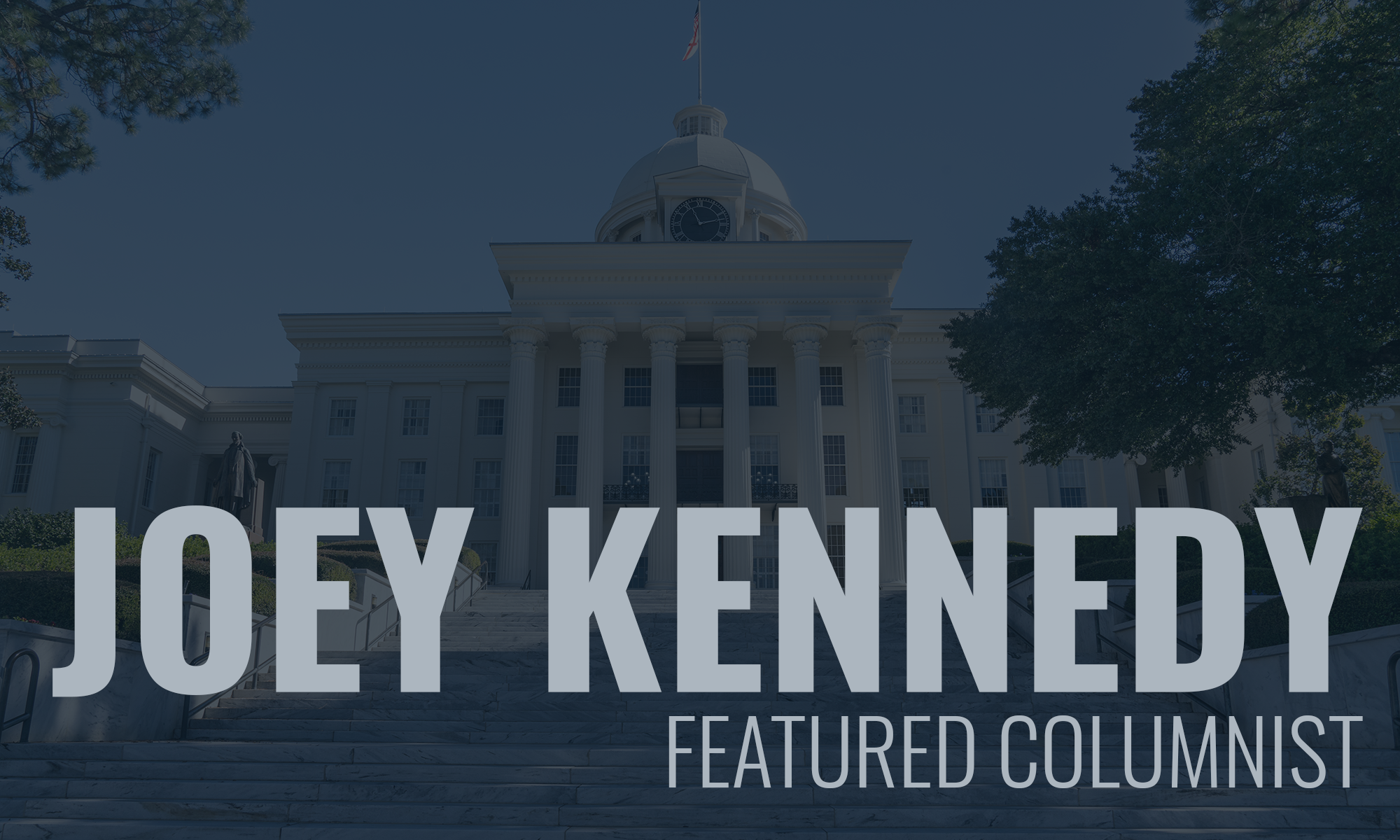 I grew up with hurricanes. For my first 11 years, my parents and I lived on the Texas Gulf Coast, near Beaumont. My father was transferred by the company he worked for, Texas Gulf Sulfur, to deep South Louisiana in 1967. We lived in Houma, in Terrebonne Parish, but Dad worked near Larose, in Lafourche Parish.
Hurricanes were regular events in Southeastern Texas and South Louisiana. Still are, but in much more frequent numbers. And Alabama gets clobbered every so often, most recently yesterday and today. Sally made landfall near Gulf Shores, and you can be assured the damage will be extensive, especially from flooding.
Flooding was a big factor in Texas hurricanes too, when I lived there. Hurricane Carla, in 1961, devastated High Island, not far from our home. Flooding was widespread. Carla was a Category 4 storm. But notably, that September, Carla was only the third named storm of the hurricane season.
This year, we're running out of names. Striking Alabama this week, only a few days after Carla struck Southeastern Texas in 1961, Sally is toward the end of the hurricane alphabet. The National Hurricane Center and World Meteorological Organization are literally running out of names for storms this year.
Earlier this week, and maybe still, there were five named storms in the Atlantic. This is only the second time on record that five named storms are in the Atlantic at the same time. And they're using up the Alphabet. The first time this happened was 1971, at a time when humans were first becoming aware of climate warming.
Little do we know, that before Sally decided to squat on Alabama, Hurricane Paulette made landfall in Bermuda on early Monday morning. There are so many hurricanes around, we can't even keep up with them.
They're like Republican scandals.
Probably more than any other indicator, hurricanes tell the story of climate change, the very real climate change that Donald Trump and many Republicans deny or call a hoax.
Like the COVID-19 Pandemic. Like so many events that Trump and Trump Republicans can't (or won't) believe. Like the corruption that permeates the Trump administration. Like the wildfires destroying the far West Coast states.
That's not climate change, claims Trump. It's because California won't sweep the forests. I call BS. Even on California being responsible for sweeping. Most of the forestland in California is federal land. Most of the burning areas are on or near federal trees. Yet, the state of California spends more money on forest management than the federal government, which owns most of the land. That's the truth. No hoax.
Trump should order secret federal teams of ICE forest sweepers to do their jobs.
The hoax from Republicans and the Trump administration is that crazy antifa hit squads are invading the West Coast to reign terror on the populations there. National security experts continue to assert that white supremacists and nationalists are the most dangerous domestic terror threat. But Trump defends those radicals – "they are very fine people" — because they hold up some mysterious white heritage above all others. If Trump is anything, he's the whitest Angry White Man ever.
Climate change is real. The coronavirus pandemic exists. White nationalists are the most serious domestic terror threat in this country.
Black lives do matter.
Yet, once again and often, Trump shows the orange-hued emperor has no clothes. As Stormy Daniels has previously said, that is not a good look.