INSIDE THE STATEHOUSE
by Steve Flowers
Donald J. Trump's election to the presidency left the pollsters and pundits from every media outlet and news network with egg on their face. It also left them with their mouths ajar in shock.
Every poll and every pundit had Hillary Clinton winning the presidency. It was assumed that the Electoral College advantage for a liberal Democrat was impregnable. Trump's amazing surprise victory will be recorded as one of the biggest upsets in modern political history. It will be compared to and was very similar to the upset victory that Harry Truman pulled off against Thomas Dewey in 1948.
There are uncanny similarities between the Truman come from behind victory and the Trump win. All polls showed Truman losing. However, in the final weeks of the campaign, Truman was bringing out large crowds as he spoke from the back of a train in what was referred to as his Whistle Stop Tour. Toward the very end his crowds were growing larger and larger.
Like Trump, Truman was plain spoken and the crowds would shout out, "Give 'em hell Harry!" He would retort, "That's what I plan to do." It was so assumed that Truman would lose that there was a famous photo of Truman holding up a copy of the "Chicago Tribune" with the headline, "Dewey Wins." Similarly, there is this year's revelation that "Newsweek" in order to get to press early had Hillary winning with the headline, "Madam President." They had to recall millions of copies. Also, I have had to admit that yours truly had written a much different headline story on the Monday before Tuesday's Election Day for today's column.
There is no question that we live in two distinct, diverse, and different philosophical Americas when it comes to presidential politics. It appears that we in the south are not the only folks in America who believe in a balanced budget, a strong military, and sustaining a strong agricultural base. In addition, we may not be alone when it comes to being pro-life and pro-gun. The rest of the country may be more like us than we think. We obviously have some southern thinking folks in the Midwestern Rust Belt states
In short Trump won the election because white conservatives all over the country turned out in mass as though their nation depended on it and they probably were right. Evangelical Christian voters realized the importance of the impending Supreme Court appointments. That will indeed be Trump's most lasting legacy. He will appoint conservatives to our Supreme Court, and they will be confirmed by a Republican U.S. Senate.
The Republican control of the Senate is another victory for conservatives throughout the country. Trump will be a Republican President with a Republican U.S. Senate and a Republican conservative U.S. House. This Republican governing majority will be immensely beneficial to Alabama. Six of our seven congressmen are Republicans.
More importantly our two Senators, Richard Shelby and Jeff Sessions, are in the majority in the Senate. Shelby will be beginning his sixth six-year term. Within two years he will break the record set by John Sparkman as the longest serving Senator in Alabama history. But, more significantly, he will become Chairman of the Senate Appropriations Committee.
The Trump election changes the entire political landscape in Alabama politics. More than likely, President Trump will appoint our Senator, Jeff Sessions, to a major cabinet position – more than likely Secretary of Defense. Sessions will probably accept this prestigious and powerful post.
Folks this leaves a vacant U.S. Senate seat in the Heart of Dixie. There are probably a dozen major viable political figures who will pursue this coveted once-in-a-lifetime opportunity. Governor Bentley will appoint Session's successor. However, whoever gets the appointment will have to run in 2018.
Bentley has been unorthodox and unpredictable in his appointments. This one is by far the most significant of his tenure. Some speculation is that he might appoint himself or a close advisor. Others say he will appoint Attorney General Luther Strange, who will probably run for the post in 2018, regardless. Some say the inside track belongs to Perry Hooper, Jr., who has statewide name identification from his role as Trump's front man in the state and has a staunch conservative lifetime GOP pedigree.
If you thought we had a good year awaiting us in 2018, it has become exponentially more titillating. We will have a governor's race, U.S. Senate race, and every constitutional office is up for grabs, as well as all 140 State House and Senate seats. It will be quite a year and believe me, it has already begun.
See you next week.
Steve Flowers is Alabama's leading political columnist. His weekly column appears in over 60 Alabama newspapers. He served 16 years in the state legislature. Steve may be reached at www.steveflowers.us.
Print this piece
Opinion | Alabama close to allowing hot dogs to be rescued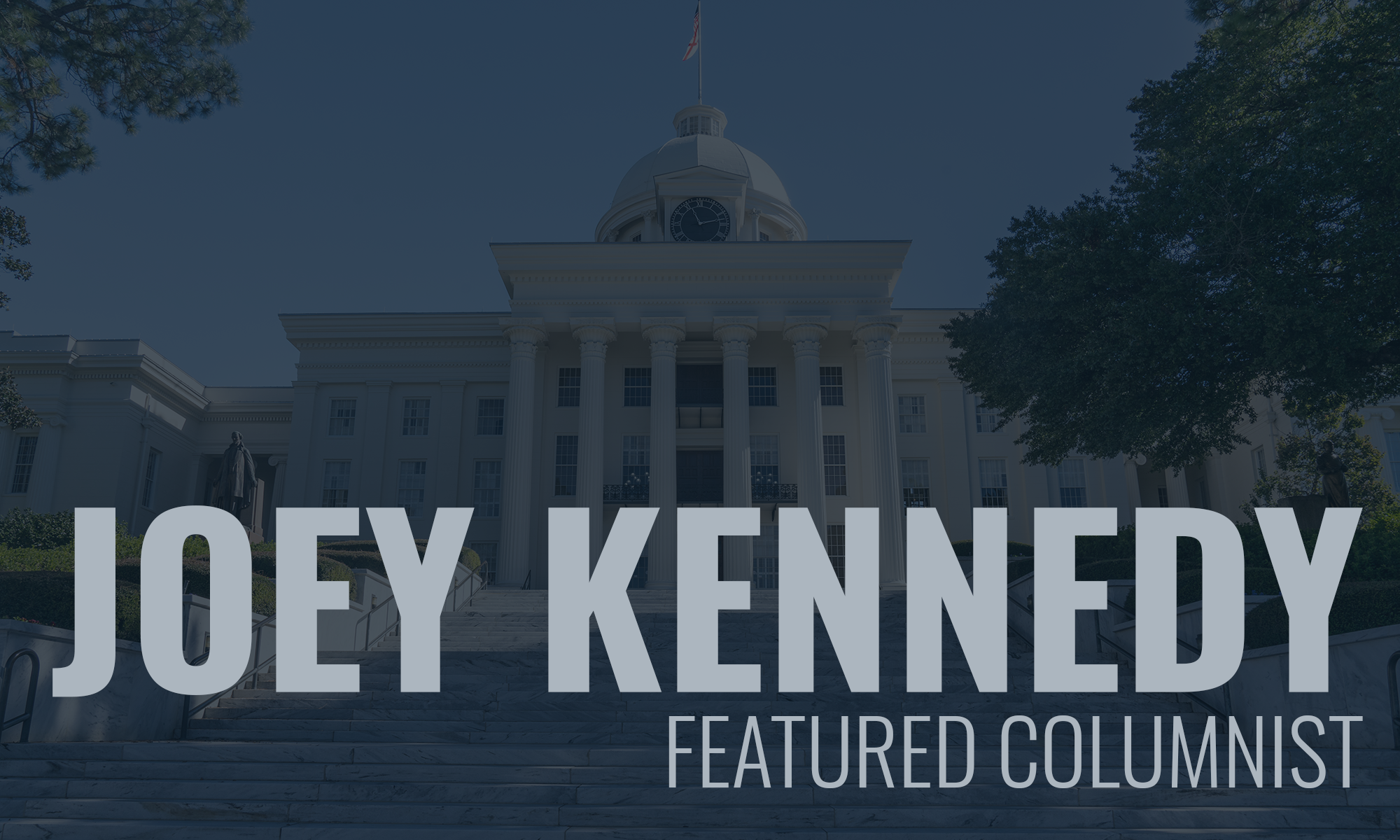 Most readers know that we've had a grumble of pugs for years. We lost four in the grumble last year. All of our dogs are rescues, and most of them have some disability: unable to walk well, blindness, incontinence, a perpetually crooked head.
And most of the pugs are elderly, so we expect to lose a few this year. Our youngest is Nellie Bly, at about 2 years old. We have a group of older pugs that are around 10-11 years old. Several came from puppy mills. One was surrendered to a vet tech when his owners took him to be put down because the owner's granddaughter wanted a different dog (I know!). The veterinarian naturally was not going to euthanize a healthy animal, and about a week later, Peerey came to us.
Pugs are bred to do one thing: Sit with their humans, mostly on their laps or next to them on the bed. All of ours are bed pugs. They snore; we adore.
I say all of this to underscore that Veronica and I know not ever to leave one of our dogs in a locked car, especially during the summer. But every year, we hear stories of the careless owners who leave their dog (or dogs) in the backseat of a vehicle while they run an errand. The errand takes longer than the owner thought, and heat builds in the car. Too often, that kills the pet, just like it does children, and that happens all too often as well.
As of 2019, 31 states had laws that either prohibit leaving an animal confined in a vehicle under dangerous conditions or provide civil immunity (protection from being sued) for a person who rescues a distressed animal from a vehicle.
Alabama – finally – is on the cusp of joining that group.
A bill (SB67) sponsored by Sen. Jimmy Holley, R-Elba, will allow good Samaritans to rescue pets left in a car if they are clearly in danger from either the heat or cold. The bill provides criminal immunity to civilians and grants civil and criminal immunity to law enforcement officers who rescue an animal.
Important, too, is that bill prevents owners from leaving their animals in a vehicle in a manner that creates an unreasonable risk of harm. If they do, they can be charged with second-degree animal abuse.
It doesn't take long for the situation in a vehicle to deteriorate, either. 
Even on a mild day, the heat inside a car can go off the rails. According to reports, if the outside temperature is 70 degrees (f), the interior of a vehicle can heat up to 89 degrees in 10 minutes. After a half-hour, the interior temp can be 104 degrees. Of course, it's much worse on hotter days.
At 80 degrees, a vehicle's inside temperature is at 99 degrees; after a half-hour, the animal is trying to survive in a 114-degree oven. And at 95 degrees, not an unusual June, July, or August temperature in Alabama, the inside temp of a vehicle is about 130 degrees.
Humans can't even survive long at those temperatures.
There are conditions before a good Samaritan can step up, but they're not unusual in states that already have similar laws: Among them:
■
The person has a good faith belief that the confined domestic animal is in imminent danger of suffering physical injury or death unless the domestic animal is removed from the motor vehicle;
■
T
he person determines that the motor vehicle is locked or there is no reasonable manner in which the person can remove the domestic animal from the vehicle;
■
B
efore entering the motor vehicle, the person notifies a peace officer, emergency medical service provider or first responder or an animal control enforcement agency or deputy of the confined domestic animal;
■
T
he person does not use more force than is necessary under the circumstances to enter the motor vehicle and remove the domestic animal from the vehicle.
■
Remains with the animal in a safe location in reasonable proximity to the motor vehicle until law enforcement or other first responders arrive.
■
Maintains control of the animal at all times to prevent harm to the animal or others.
There are other conditions that make less sense, however. The bill as passed 33-0 by the state Senate requires the ambient temperature in the vehicle be 99 degrees or higher before a citizen or first-responder can intervene.
I can tell you that a half-hour in a car at 95 degrees will kill a pug; a Lab or Golden might survive that temperature for awhile, but remember, every minute the car's interior is getting hotter. Pugs are brachycephalic – short nosed – and have trouble breathing outside at 80 or 85 degrees.
Other short-nosed breeds like English Bulldogs, French Bulldogs, and Boston Terriers, have the same issue. It's one reason why they snort and snore, even in the winter.
Generally, we can tell when a dog locked in a car is distressed, and few good Samaritans are going to be carrying a temperature gauge with them.
Still, the House needs to pass this bill as soon as possible. Spring and summer aren't that far off, and, no doubt, there will be animals to rescue.
Joey Kennedy, a Pulitzer Prize winner, writes a column every week for Alabama Political Reporter.
Email: [email protected]
Print this piece