By Josh Moon
Alabama Political Reporter
I'm sorry.
That's what I'm supposed to say here, it seems. A bunch of other media outlets and columnists have apologized after last Tuesday's election results, after they were so wrong and after they so misjudged the country and its anger.
I guess I should offer an apology too.
So, I'm sorry … I'm sorry that so many people in America are so easily fooled.
I'm sorry that facts no longer matter.
I'm sorry that a portion of the country believes that all racial problems are now President Obama's fault, because he had the nerve to just keep being black even after elected.
I'm sorry that those same people believe they are in imminent danger when they are instead safer than ever in this country.
I'm sorry that during this wretched presidential campaign, the qualified candidate was treated like previous presidential candidates, while the inexperienced, intolerable orange man-child was judged on a curve so large it would make a star football player in Alabama blush.
I'm sorry that so many in this country have so little regard for religious freedom, and so little respect for the peace and happiness that brilliant law has ensured us.
I'm sorry that Alabamians, the people I know better than any others, are still so comfortable and accepting of racism, bigotry and the belittling of anyone who happens to be a little different.
I'm sorry that conservatives are so scared of any differences that they will disregard laws and ethics and morals because they foolishly believe they can make this country better by denying others equal rights.
I'm sorry that religious leaders succumbed to their love of money and tossed their support – and encouraged the support of their congregations – behind a truly awful human being.
I'm sorry that the media, on every level, didn't recognize sooner that some Americans were actually taking this gerbil-haired buffoon seriously, and that we covered Trump less like a serious presidential candidate and more like a carnival sideshow.
I'm sorry that we can't just tell people who voted for Trump the straight truth: That their anger is misplaced, and instead of blaming everyone else – the Mexicans, blacks, women and Muslims – for the failures of this country, maybe they should take a look in the mirror and consider those times they thumbed their noses at, more taxes for better schools or when they cut the funding for cops' pension programs or when they stupidly believed allowing 40 million people to show up to ERs for health care was sound health policy.
I'm sorry that the same group of voters who elected a human-Nigerian email scam as president because they're "tired of a rigged system," also voted incumbents back into Congress at a 90-percent clip.
I'm sorry that some middle-class families, particularly single-parent households, will now face an increased tax burden (of as much as $2,400 per year for a single parent earning $75,000) in order to offset the average 14-percent boost the top .1 percent of earners will receive.
I'm sorry that despite it failing consistently every single time it has been attempted in this nation's history, so many who benefit so little still believe in "trickle-down" economics.
I'm sorry that greed has so overtaken the country that people think running a business and running a country require comparable skill sets.
I'm sorry that the kindness, compassion and intelligence which President Obama has displayed over the last eight years will now give way to a man who is utterly devoid of those attributes.
I'm sorry that hate groups and generally hateful people are now so emboldened, and that some of these people will again have a much larger voice in important policy decisions.
I'm sorry that we're now supposed to pretend that this is OK, that the people spouting these views should be seriously considered, that the rest of us – those who embrace equality, who recognize the value and importance of immigrants, who seek to lift from the bottom instead of pouring more on the top, who value freedoms and rights for everyone – should pipe down.
I'm sorry that an entire generation of children could grow up believing that bullying and belittling and buying your way out of trouble and skirting responsibility and assaulting women are acceptable behaviors for the leader of the free world, or anyone else.
So, yeah, I'm sorry.
Really, really sorry.
Print this piece
Opinion | Alabama close to allowing hot dogs to be rescued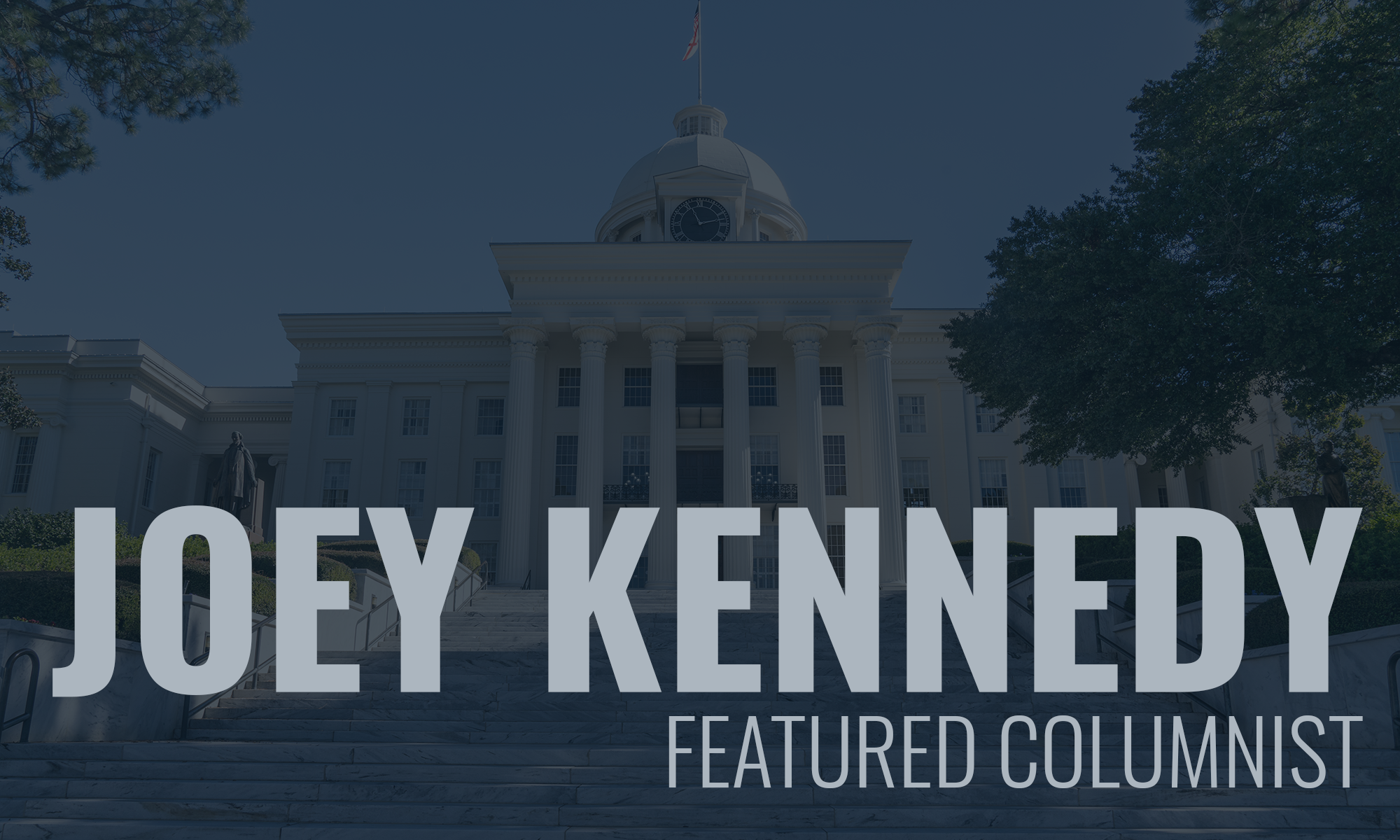 Most readers know that we've had a grumble of pugs for years. We lost four in the grumble last year. All of our dogs are rescues, and most of them have some disability: unable to walk well, blindness, incontinence, a perpetually crooked head.
And most of the pugs are elderly, so we expect to lose a few this year. Our youngest is Nellie Bly, at about 2 years old. We have a group of older pugs that are around 10-11 years old. Several came from puppy mills. One was surrendered to a vet tech when his owners took him to be put down because the owner's granddaughter wanted a different dog (I know!). The veterinarian naturally was not going to euthanize a healthy animal, and about a week later, Peerey came to us.
Pugs are bred to do one thing: Sit with their humans, mostly on their laps or next to them on the bed. All of ours are bed pugs. They snore; we adore.
I say all of this to underscore that Veronica and I know not ever to leave one of our dogs in a locked car, especially during the summer. But every year, we hear stories of the careless owners who leave their dog (or dogs) in the backseat of a vehicle while they run an errand. The errand takes longer than the owner thought, and heat builds in the car. Too often, that kills the pet, just like it does children, and that happens all too often as well.
As of 2019, 31 states had laws that either prohibit leaving an animal confined in a vehicle under dangerous conditions or provide civil immunity (protection from being sued) for a person who rescues a distressed animal from a vehicle.
Alabama – finally – is on the cusp of joining that group.
A bill (SB67) sponsored by Sen. Jimmy Holley, R-Elba, will allow good Samaritans to rescue pets left in a car if they are clearly in danger from either the heat or cold. The bill provides criminal immunity to civilians and grants civil and criminal immunity to law enforcement officers who rescue an animal.
Important, too, is that bill prevents owners from leaving their animals in a vehicle in a manner that creates an unreasonable risk of harm. If they do, they can be charged with second-degree animal abuse.
It doesn't take long for the situation in a vehicle to deteriorate, either. 
Even on a mild day, the heat inside a car can go off the rails. According to reports, if the outside temperature is 70 degrees (f), the interior of a vehicle can heat up to 89 degrees in 10 minutes. After a half-hour, the interior temp can be 104 degrees. Of course, it's much worse on hotter days.
At 80 degrees, a vehicle's inside temperature is at 99 degrees; after a half-hour, the animal is trying to survive in a 114-degree oven. And at 95 degrees, not an unusual June, July, or August temperature in Alabama, the inside temp of a vehicle is about 130 degrees.
Humans can't even survive long at those temperatures.
There are conditions before a good Samaritan can step up, but they're not unusual in states that already have similar laws: Among them:
■
The person has a good faith belief that the confined domestic animal is in imminent danger of suffering physical injury or death unless the domestic animal is removed from the motor vehicle;
■
T
he person determines that the motor vehicle is locked or there is no reasonable manner in which the person can remove the domestic animal from the vehicle;
■
B
efore entering the motor vehicle, the person notifies a peace officer, emergency medical service provider or first responder or an animal control enforcement agency or deputy of the confined domestic animal;
■
T
he person does not use more force than is necessary under the circumstances to enter the motor vehicle and remove the domestic animal from the vehicle.
■
Remains with the animal in a safe location in reasonable proximity to the motor vehicle until law enforcement or other first responders arrive.
■
Maintains control of the animal at all times to prevent harm to the animal or others.
There are other conditions that make less sense, however. The bill as passed 33-0 by the state Senate requires the ambient temperature in the vehicle be 99 degrees or higher before a citizen or first-responder can intervene.
I can tell you that a half-hour in a car at 95 degrees will kill a pug; a Lab or Golden might survive that temperature for awhile, but remember, every minute the car's interior is getting hotter. Pugs are brachycephalic – short nosed – and have trouble breathing outside at 80 or 85 degrees.
Other short-nosed breeds like English Bulldogs, French Bulldogs, and Boston Terriers, have the same issue. It's one reason why they snort and snore, even in the winter.
Generally, we can tell when a dog locked in a car is distressed, and few good Samaritans are going to be carrying a temperature gauge with them.
Still, the House needs to pass this bill as soon as possible. Spring and summer aren't that far off, and, no doubt, there will be animals to rescue.
Joey Kennedy, a Pulitzer Prize winner, writes a column every week for Alabama Political Reporter.
Email: [email protected]
Print this piece