Alabama Works a reason for hope
By Bill Britt
Alabama Political Reporter
On Tuesday, The Alabama Workforce Council announced the launch of AlabamaWorks, a web portal that links employers looking for skilled workers with Alabamians seeking employment or job training.
But, what I saw at the unveiling ceremony was something far greater than an idea, or a web-portal: It was a plan for prosperity, for the men, women and families of our State, who need a leg up, and not a handout.
The effort is led by Zeke Smith, Executive Vice President of the Alabama Power Company. He has banded together a coalition of business leaders, educators and workforce training experts, to address the urgent need for employers and employees to fill high-paying, skilled labor jobs in Alabama.
As Smith and others addressed the assembled stakeholders and media at the Bessemer Campus of Lawson State, it became immediately apparent that something significant, positive and groundbreaking was happening. Underlying every speaker's remarks was that this idea, that sprang from the council was something good for the working people of Alabama.
As I have written on many occasions, far too many of our citizens suffer three disadvantages: They are chronically undereducated, underemployed and unhealthy. Looking at the multi-racial gathering of leaders in education, workforce development, and big business, it appeared to me, perhaps for the first time, there were answers to these problems.
It would be easy to dismiss AlabamaWorks as just another State boondoggle that becomes campaign fodder for the next election or a newly designed backdoor to dump more tax dollars into big business. But for now, all signs point to the right men and women doing the right thing for Alabamians, who are willing to work for a better tomorrow.
AlabamaWorks is not the repackaging of an old idea; it has the potential of being a new beginning for millions of our hardworking citizens.
At the unveiling, Council Chairman Smith said,"The Alabama Workforce Council and our partners are focused on helping transform the State's workforce system to dramatically improve the livelihoods for millions of Alabama families for years to come."
George Clark, President of Manufacture Alabama and vice chairman of the Alabama Workforce Council, stated, "And we needed everyone involved in workforce development, State agencies, education and the business sector all pulling together in the same direction."
As Smith also noted, the idea that became AlabamaWorks would not have come to fruition without the foresight and support of Governor Robert Bentley.
The Alabama Workforce Council, which has unified the State workforce system, bringing together key components of the K-12, the two-year college system, State workforce training/placement services and industry, is truly making history.
I believe that hope is the opposite of despair. In my rural community, located in Central Alabama, I have seen the hopelessness that follows the closing of a steel plant and when manufacturing jobs are shipped to other countries. Without a good job, no man, woman or family is safe from want and poverty. Poverty breeds a horrific brand of fear that decimates lives and communities.
Unemployment or underemployment can quickly, and in many instances, become a generational plague. Surely we have all witnessed the results of joblessness, where impoverishment gives way to drugs, alcohol, unplanned pregnancies, devastating entire communities. Most of us have also known men, women and families who have prospered when willingness meets with opportunity.
No. AlabamaWorks is not a panacea in and of itself, but the commitment shown by our business leaders, manufacturers and educators, who have committed to its success, gives us a new reason to hope.
Others working diligently to bring great things with AlabamaWorks are, Greg Canfield, Secretary of the Alabama Department of Commerce, Ed Castile, Deputy Secretary of the Department of Commerce and Executive Director of Alabama Industrial Development and Training, Fitzgerald Washington, Secretary of the Alabama Department of Labor and Jeff Lynn, Senior Executive Director of workforce and economic development for the Alabama Community College System.
Opinion | Let's hope for Reed's success
Reed's temperament and style appear right for this moment in Alabama's history.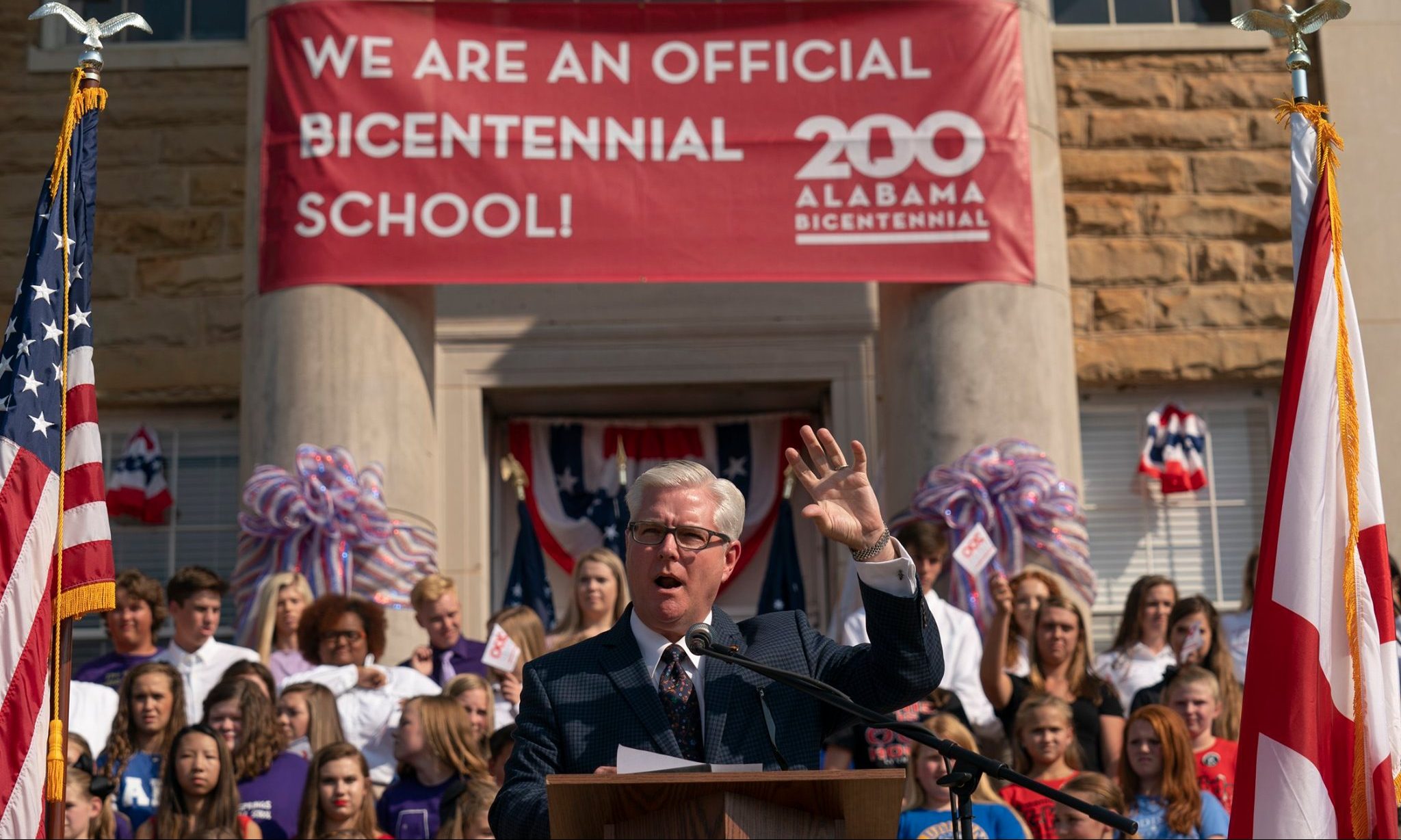 State Sen. Greg Reed, R-Jasper, will lead the Alabama Senate as president pro tem during the upcoming 2021 legislative session. What changes will Reed bring to the upper chamber, and how will his leadership differ from his predecessor? No one knows for sure.
Reed succeeds Sen. Del Marsh, who has served as president pro tem since Republicans took control of the Statehouse in 2010. Marsh, along with then-Gov. Bob Riley, current felon Mike Hubbard and ousted BCA Chair Billy Canary orchestrated the 2010 takeover that saw the Republican rise to dominance.
Reed, who won his Senate seat the same year, was not a charter member of the Republican ruling class, but he benefited from the power sift.
Mild-mannered and studious with a quiet charm, Reed has steadily ascended the ranks of Senate leadership. His silver hair and calm determination have served him well. Reed is a senatorial figure straight out of Hollywood's central casting.
In all, Reed is nearly universally liked and respected, which in the near term is a hopeful sign of potential success. But political leadership always comes with a warning: "Friends come and go, enemies accumulate."
Reed's relationship with Gov. Kay Ivey is certainly less contentious than Marsh's and gives rise to the belief that there will be greater cooperation between the executive and the Senate.
With the economy and public health under dire stress due to the ravages of COVID-19, legislative priorities are fixed: get people back to work and eradicate the coronavirus.
However, one of Reed's first tests will be whether he can cool the smoldering anger of those senators who still feel the sting of Ivey's rebuke over the allocation of CARES Act funds. He will also need to resist those who want to punish the administration over its use of public health statutes to implement mask mandates and other safety measures to prevent the deadly coronavirus spread.
Despite outward declarations of a unified body, the State Senate is a small, insular and unwieldy beast where egos loom large and consensus on policies is often tricky to achieve except on "red meat issues."
Building a coalition on policy in the Senate is often a combination of horse-trading, cajoling and carefully applied pressure. The way forward in the near term is exact: pass legislation that spurs economic recovery and mitigates the health crisis at hand.
But Reed will also simultaneously need to recognize what comes next for justice reform, prison construction, gambling and a myriad of other pressing issues. His job will be to understand the prevailing winds, which are evolutionary, not revolutionary.
As author Doris Kearns Goodwin noted in Lyndon Johnson and the American Dream: "For political leaders in a democracy are not revolutionaries or leaders of creative thought. The best of them are those who respond wisely to changes and movements already underway. The worst, the least successful, are those who respond badly or not at all, and those who misunderstand the direction of already visible change."
Reed's temperament and style appear right for this moment in Alabama's history.
As President Abraham Lincoln said, "If you want to test a man's character, give him power."
Let's all hope that Reed passes the test.