Alabama reacts to death of Fidel Castro

By Brandon Moseley
Alabama Political Reporter
Saturday, November 26, 2016, long-time Cuban dictator, Fidel Castro, died at the age of 90.
US Representative Robert Aderholt (R-Haleyville) said, "While I'm sure some on the left will try to praise Fidel Castro, his death is not a time for praise or character rehabilitation. It is, rather, a time to remember the countless people he has killed and imprisoned because they dared to breathe the air of freedom."
State Auditor Jim Zeigler (R) said, "Fidel's death closes a long, evil chapter for Cuba and the Western Hemisphere. May the Cuban people move quickly toward freedom, free enterprise, and individual liberties."
Zeigler said, "There is an Alabama connection here, The Port of Mobile has the potential to quickly become a trading partner with a new, free Cuba and to have one of the first cruise lines that will include Havana as a port of call.  My family and I were blessed to be on the maiden voyage of Mobile's new cruise ship on Nov. 9.  As we passed west of Cuba headed to Cozumel, I thought about how I and many others would like to visit Cuba in our lifetimes.  Now, that may quickly become a reality."
Auditor Zeigler said, "My father, long-time Mayor of Oak Grove, Alabama, Bloise Zeigler went to Cuba twice on Christian missions.  He had a real heart for the good people of Cuba.  Now, the gospel of Christ and the opportunities of freedom may soon flow freely to the Cuba people. In the words of Dr. Martin Luther King: 'Free at last, free at last. Thank God almighty, we are free at last.'""
President-elect J. Donald Trump (R) said in a statement, "Today, the world marks the passing of a brutal dictator who oppressed his own people for nearly six decades."  "Fidel Castro's legacy is one of firing squads, theft, unimaginable suffering, poverty and the denial of fundamental human rights. While Cuba remains a totalitarian island, it is my hope that today marks a move away from the horrors endured for too long, and toward a future in which the wonderful Cuban people finally live in the freedom they so richly deserve."
Trump said, "Though the tragedies, deaths and pain caused by Fidel Castro cannot be erased, our administration will do all it can to ensure the Cuban people can finally begin their journey toward prosperity and liberty. I join the many Cuban-Americans who supported me so greatly in the presidential campaign, including the Brigade 2506 Veterans Association that endorsed me, with the hope of one day soon seeing a free Cuba."
The brutal dictator overthrew the previous dictator in the 1950s, then made over Cuba's economy and society on Marxist principles, with backing from the Soviet Union.  An estimated 140,000 Cubans were killed and 1.5 million fled the country, many more were imprisoned or persecuted for running afoul of the brutal Communist regime.
US Senator Marco Rubio (R-Florida) wrote in a statement: "Fidel Castro seized power promising to bring freedom and prosperity to Cuba, but his communist regime turned it into an impoverished island prison. Over six decades, millions of Cubans were forced to flee their own country, and those accused of opposing the regime were routinely jailed and even killed."
Sen. Rubio said, "Sadly, Fidel Castro's death does not mean freedom for the Cuban people or justice for the democratic activists, religious leaders, and political opponents he and his brother have jailed and persecuted. The dictator has died, but the dictatorship has not. And one thing is clear, history will not absolve Fidel Castro; it will remember him as an evil, murderous dictator who inflicted misery and suffering on his own people."
Sen. Rubio concluded, "The future of Cuba ultimately remains in the hands of the Cuban people, and now more than ever Congress and the new administration must stand with them against their brutal rulers and support their struggle for freedom and basic human rights."
Print this piece
Jones criticized for voting to limit Trump's war powers authority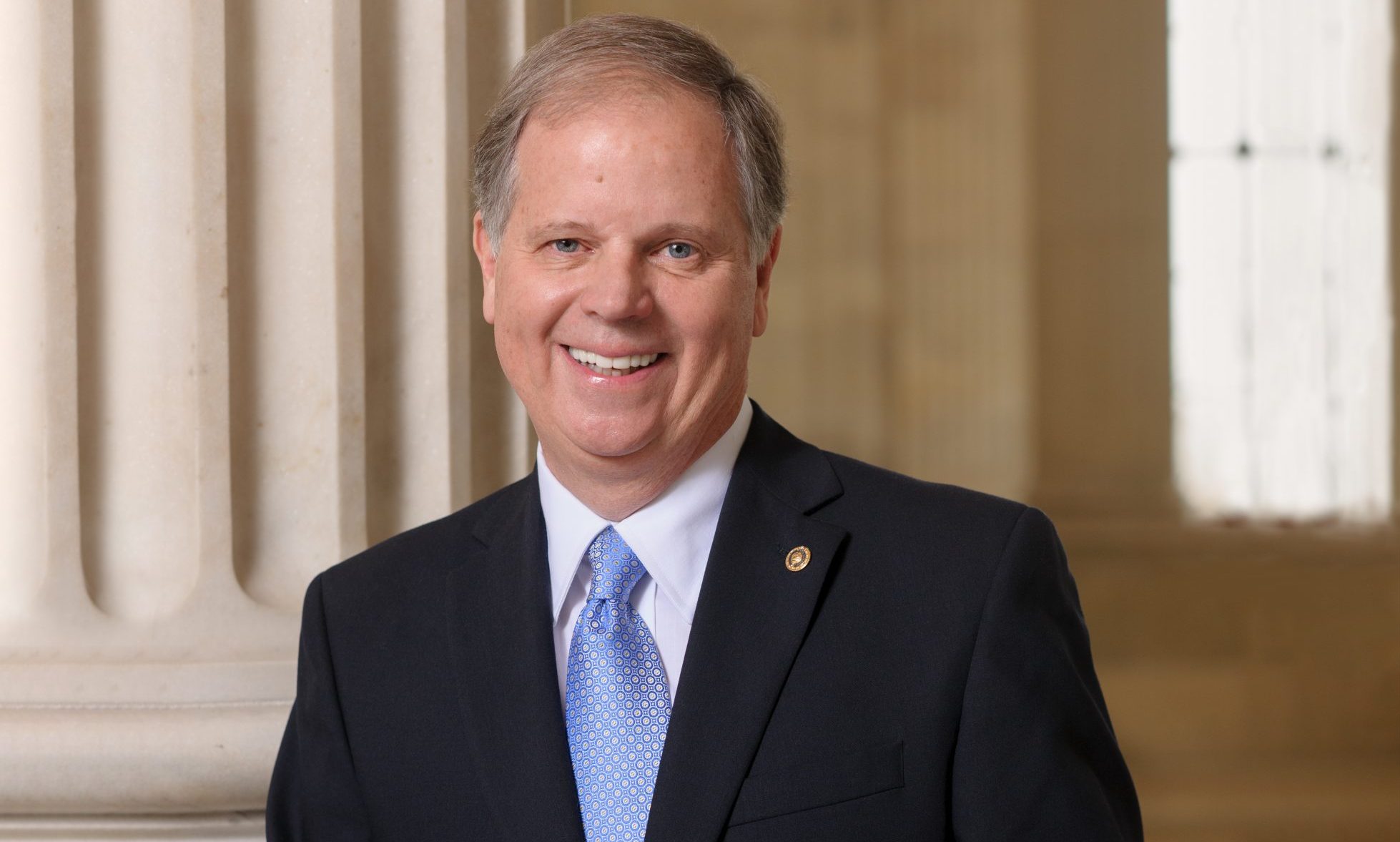 Thursday, U.S. Senator Doug Jones (D-Alabama) voted in favor of S.J.Res.68, a resolution which directs the removal of United States military from hostilities against the Islamic Republic of Iran that have not been authorized by Congress. Jones has been criticized by Republicans for voting to limit President Donald J. Trump's war powers on Iran.
"Before a President can lead us into war, he or she must first earn the support of the American people and also fulfill their solemn constitutional obligation to seek approval from Congress," Sen. Jones said in a statement. "While the President has the power to protect Americans in the case of an imminent attack, that authority does not extend to committing our service members to long-term hostilities unilaterally. This resolution sends a strong message that we will follow the Constitution and we will not send our troops into harm's way without the serious consideration and consent of the Congress."
Trump Victory National Finance Committee member Perry O. Hooper Jr. released a statement in response.
"Senator Jones once again turned his back on Alabama and voted as the leftwing Democrats commanded. He has no regard for the values, opinions or views of Alabamians," Hooper said. "He sees us as deplorables just like the elites of the Democratic party who have funded 80 percent of his doomed campaign for re-election.:
Hooper stated, "I whole heartily support the President who stated 'We are doing very well with Iran and this is not the time to show weakness… If my hands were tied, Iran would have a field day. Sends a very bad signal. The Democrats are only doing this as an attempt to embarrass the Republican Party.'"
"The Commander-in-chief must be free to work with his staff and his military leaders to conduct covert operations like the one that eliminated Iran's terrorist-in-chief General Soleimani," Hooper added. "You can't micromanage the war on terrorism. The Democrats in Congress are so filled with Trump Derangement Syndrome that no matter how much it would benefit our country and the world; they would never give Trump a "victory". If it came down to it, they would leak everything to the media no matter what the consequences."
Senator Jones is a cosponsor of the legislation and a member of the Senate Armed Services Committee. Eight moderate Republicans voted with the Democrats on the resolution.
Senator Jones has also been criticized by Republicans for his comments that he was "appalled" by Pres. Trump's actions following his acquittal on both Articles of Impeachment.
"Newsflash for Senator Doug Jones: Most Alabamians have been appalled by his actions his entire time in office," former Attorney General Jeff Sessions said. "It's about time we send Doug home, and replace him with someone who understands our values. Alabamians deserve a Senator they can be proud of again."
Sessions is a candidate for the Republican nomination for Jones' Senate seat.
The Republican primary will be on March 3.
Print this piece