Bentley's attorney calls Lewis's allegations "baseless"

By Brandon Moseley
Alabama Political Reporter
On November 23, 2016, Alabama Governor Robert Bentley (R) was sued by his most trusted bodyguard. Bentley's attorney John Neiman said in a statement that Lewis's suit is "meritless."
Ray Lewis is the former Chief of Governor's Security Detail.
Neiman said, "Mr. Lewis' lawsuit is an outrageous abuse of the system. The bulk of his complaint is full of allegations the Governor denies, and those allegations ultimately will be shown to be irresponsible and false. In addition, those allegations have nothing to do with the actual legal claims asserted by Mr. Lewis. He appears to have included those irrelevant allegations in his complaint for the purposes of sensationalizing what is a meritless legal case. We will ask the Court to quickly dismiss Lewis's legal claims, which are meritless through and through."
Neiman called Lewis' lawsuit outrageous and denied Lewis's charge that, "Governor Bentley somehow ruined his reputation. That is a baseless claim by Lewis because Governor Bentley did not say negative things about Lewis in that article. To the contrary, that article says Governor Bentley "praised" Lewis "as having worked to put together the best security detail and Capitol police force the state has ever had." In that article Governor Bentley said that Lewis "is a man of honor and integrity and I support him one hundred percent." In that article Governor Bentley called Lewis "the man for the job." In light of those statements, it is indefensible for Lewis to now seek hundreds of thousands of dollars from the State and Governor Bentley on the theory that Governor Bentley somehow defamed him in that same article."
Neiman continued, "Lewis's claim that he was "constructively discharged" by Governor Bentley and lost money as a result of his work for the Governor is equally outrageous. Public records show that when Lewis worked for the state government, he made more than $661,615 over five years, based on the overtime he was paid. But he chose to quit. That was his choice—no one else's. Public records show that as a result of his decision to quit, Lewis is now getting $87,387.60 per year in State retirement income, for life. But now he is trying to force the State to give him more money, and to go so far as to extract money from the pocket of a governor who has never even taken a salary since he took office."
Neiman claimed that he and, "The Governor's legal team will tell the Court that Mr. Lewis's allegations are irresponsible and wrong, and will pursue all appropriate remedies against this abusive lawsuit. We hope to have this lawsuit dismissed soon."
Sources have told the Alabama Political Reporter that Lewis has already testified to the investigative grand jury that is believed to be investigating Gov. Bentley and his former top political aid, Mrs. Rebekah Caldwell Mason. Presumably everything that Lewis is charging Bentley with, he had already testified to in the grand jury hearings.
There are a lot of rumors in Montgomery about when and if that grand jury returns indictments. The House Judiciary Committee was investigating possibly recommending that the full House impeach Gov. Bentley. Those hearings have been suspended indefinitely at the request of Alabama Attorney General Luther Strange (R), heightening anticipation of possible indictments.
Gov. Bentley was wildly popular in his first term as Governor; but his second term has been marred by failed tax increase plans, efforts to legalize the lottery, and the sex scandal which destroyed the Governor's marriage of fifty years.
Print this piece
Alabama House Minority Leader Anthony Daniels endorses Mike Bloomberg for president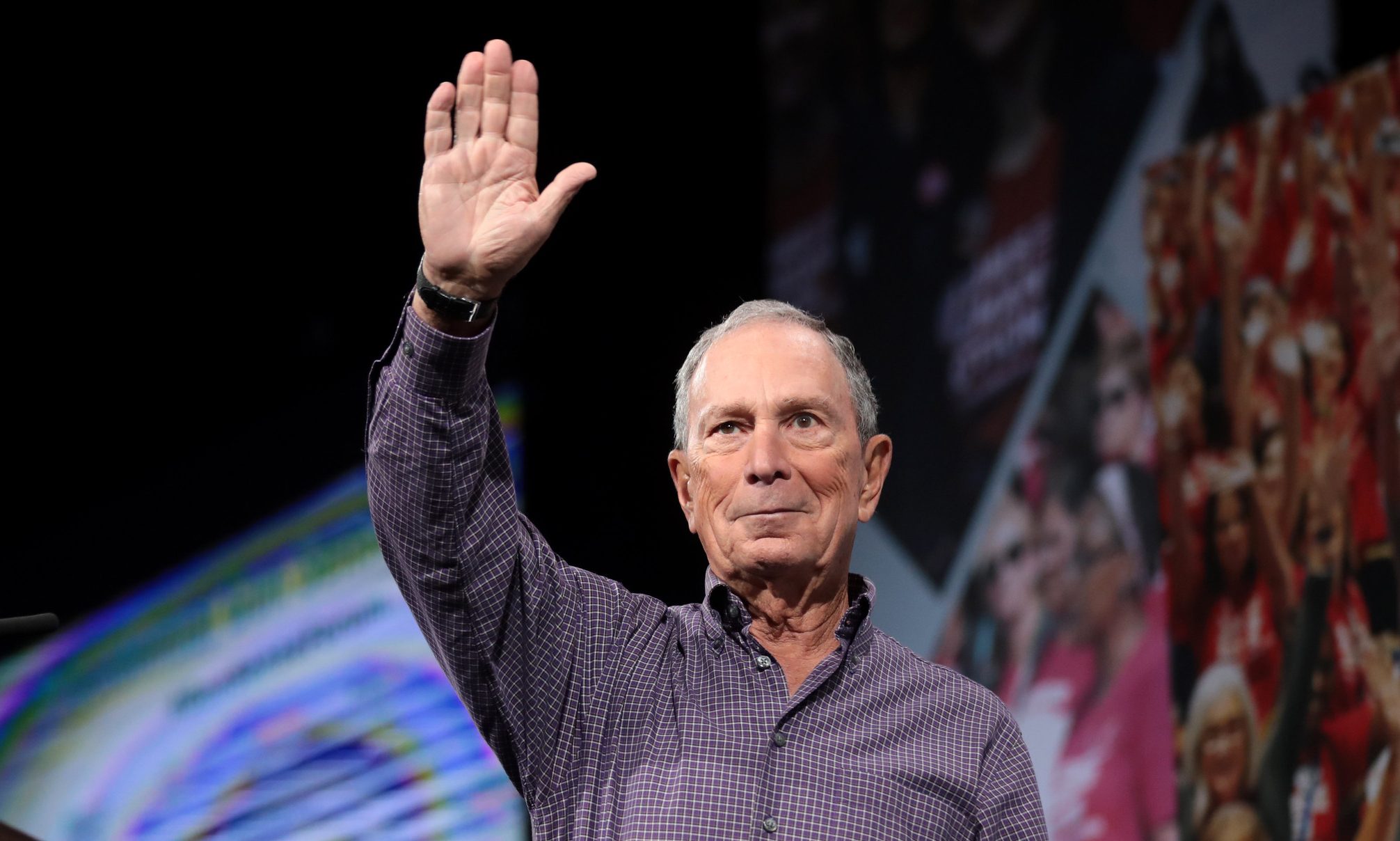 Alabama House Minority Leader Anthony Daniels announced his endorsement of Democratic presidential candidate Mike Bloomberg today, 4 days ahead of Alabama's primary election on Super Tuesday. Daniels joins State Senate Minority Leader Bobby Singleton and Black Caucus Chair Representative A.J. McCampbell in support of Mike. In his endorsement, Rep. Daniels cited Mike's work taking on tough fights on health care, public education, and supporting small businesses.
"We need a president who has a proven record of bringing people together to tackle the tough challenges we face in this country, and I can't think of anyone better to do that than Mike Bloomberg," said Rep. Daniels. "Not only is Mike the best positioned to take on Trump, but he has also proven he can deliver on his promises to make this country better for all. Alabamians should know that when I head to the polls this Tuesday, I'll be proudly casting my vote for Mike Bloomberg."
Rep. Anthony Daniels represents the 53rd District in the Alabama State House of Representatives, where, since 2017, he has served as minority leader. Rep. Daniels received his Bachelor's and Master's degree from Alabama A&M University. A former public school teacher and small business owner, Daniels is known for championing innovative education programs, like the Alabama School of Cyber Technology and Engineering, that prepare young people for promising careers, cultivate homegrown talent, and drive economic growth. Under his leadership, the House Democratic Caucus has made significant strides in addressing key issues like support for cradle-to-Pre-K programs, proven workforce development, and job readiness initiatives, and bringing broadband access to rural areas. They have also succeeded in preventing the passage of partisan legislation that hurts working families.
"Alabamians know how important this election is for the future of our country, and that's why they're supporting Mike Bloomberg, a doer and not a talker with a record of not shying away from tough fights," said Bradley Davidson, Mike Bloomberg 2020 Alabama State Advisor. "We're honored to have the support of Rep. Daniels, a respected leader in Alabama and beyond, and we look forward to working together with him to get Mike elected."
Mike Bloomberg will return to Alabama on Sunday, March 1 to participate in the 55th annual Selma bridge crossing to commemorate Bloody Sunday. Additionally, Bloomberg visited Montgomery earlier this month for an organizing event and to speak at the 60th annual Alabama Democratic Conference (ADC) Convention, the Alabama Democratic Party's largest Black caucus. He later received the endorsement of the group.
Print this piece