The shadowy autocracy of the JIC, the State Supreme Court and the legal elites
By Bill Britt
Alabama Political Reporter
Two State Senators are offering constitutional amendments that would rein in the Judicial Inquiry Commission (JIC) and the Court of the Judiciary (COJ).
The JIC was created to investigate, receive, initiate complaints leveled against sitting judges, and the COJ was formed to hear cases that the JIC felt needed to be adjudicated. In simple terms, the JIC acts as a prosecutor and grand jury, while the COJ is judge and jury.
But, as of late, these two entities seem to be more interested in politics than justice.
Senators Dick Brewbaker and Bill Hightower are determined to either rid the State of this "Star Chamber-like" body of appointees completely or amend the 1901 Constitution by placing a legislative check on its actions.
Hightower recently asked the Legislative Fiscal Office (LFO) to conduct a comparison study on how other states deal with complaints or abuses regarding the Judiciary. The study found that all but two states have a judicial removal process, where a two-thirds majority of the House of Representatives may impeach, and two-thirds of the Senate may convict a judge. This is the typical process followed for removing any elected official in most states.
Why is it necessary to abolish or limit the power of the JIC and the COJ?
Simple. The JIC and the COJ are being used as a political weapon by women and men who are not accountable for their actions. If the JIC, COJ and the Supreme Court of Alabama were being honest with the people, why will they not release all the documents related to the suspension of Chief Justice Roy Moore? If the process of his suspension is being handled properly, why did Acting Chief Justice Lyn Stuart aided by Associate Justice Mike Bolin quickly move to bar Moore from his office, and fire his staff while his case was under appeal? This is nothing less than a coup d'etat. The French words coup d'etat can be translated "blow to the state" as in the swiping or stroke of a sword.
In Clayton Thyne's and Jonathan Powell's, Journal of Peace Research, they define coups as "illegal and overt attempts by the military or other elites within the state apparatus to unseat the sitting executive."
Many of those who now sit on the JIC see themselves as the Political elites. Their office is so secretive that on their web page, it only lists 401 Adams Avenue, P.O. Box, a fax and phone number. When APR called several months ago to ask who served on the JIC, their attorney refused to give us that information and referred us to the Secretary of State.
For years, some have reportedly exploited their position on the JIC to serve personal ends, according to those who have closely watched the commission. Some, in law enforcement claim, the JIC is merely an extension of the State Bar and that the JIC has been used by certain members as a device to shape judicial outcomes.
Whether anyone agrees with their actions in the Moore case, that is not the issue here. What is at stake is the rule of law and the will of the voters. The unwillingness of the Supreme Court to unseal the documents in Moore's investigation and the  subsequent trial should raise grave doubts about the validity of the process.
This indicates the JIC is little more than an arm of shadowy autocratic regimes run by liberals and Birmingham lawyers, where judges are removed by commissioners with no accountability or oversight.
Brewbaker and Hightower must press hard to pass an amendment for "coup-proofing" the State's judiciary.
The Legislative Fiscal Office (LFO) report says, "Perhaps relevant to the question presented by ongoing issues in Alabama, Michigan's Commission is specifically not given the power to hear the cases of Supreme Court Justices, and has no mechanism to deal with those cases currently."
In the last four years, APR has been asked to participate in a Harvard study on legal and illegal corruption. Yearly, the Judicial branch was scored low on both legal and illegal corruption. However, actions taken by the JIC coupled with those of Lyn Stuart's court have left us no choice but to believe there is corruption at the highest levels of the judiciary.
Print this piece
Opinion | Take action, lead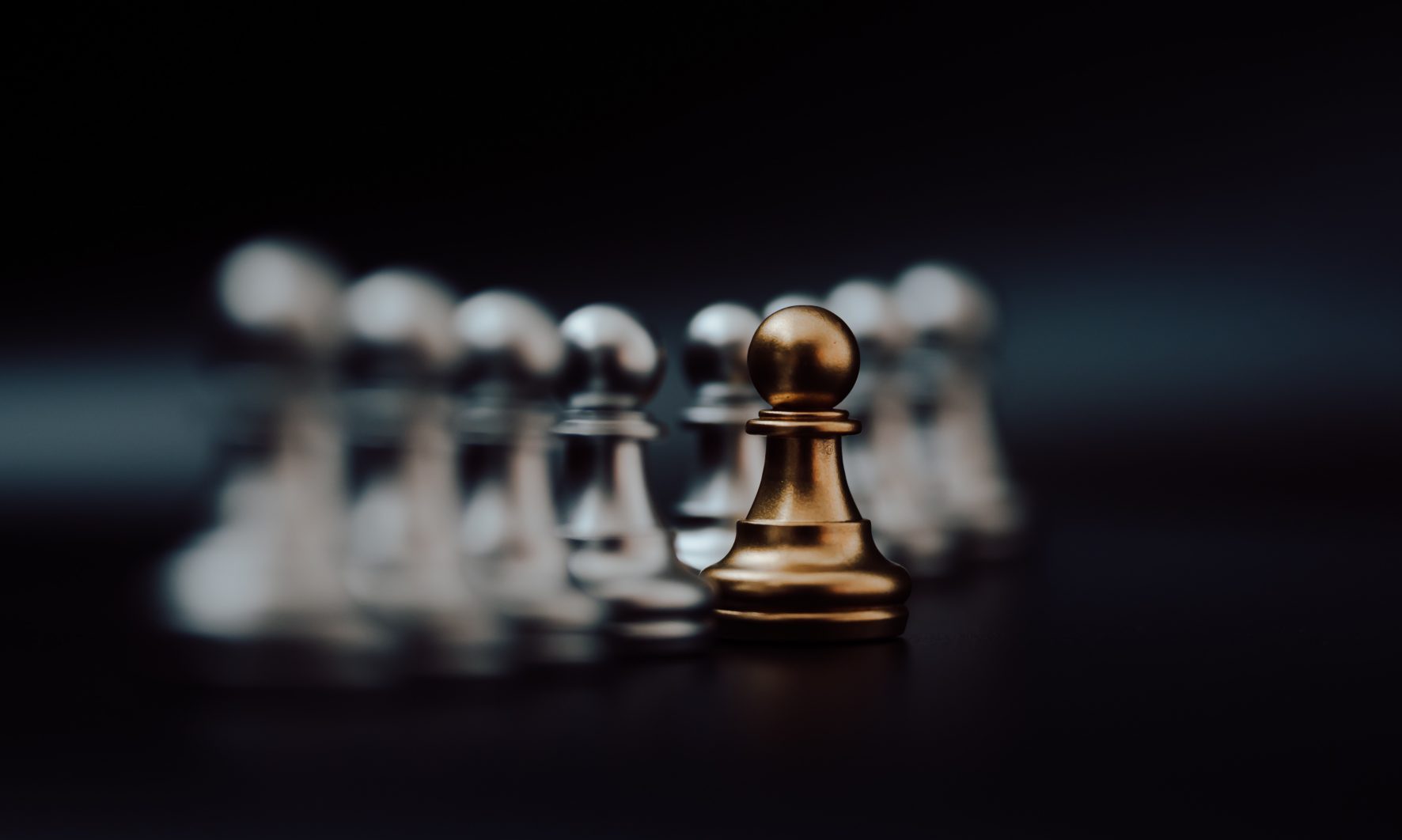 My wife and I lived in New York City on 9/11 and heard the first plane roar overhead before crashing into tower one of the World Trade Center. That act of terror was swift, startling and violent.
COVID-19 is a slow-burning fire consuming resources, businesses and most terribly, lives.
Any reasonable person knows that now is a time to take decisive actions, big and small.
In the days following the attacks of 9/11, our leaders followed a steady drumbeat to war, a war that still lingers.
Today, there is no one to battle except the virus itself, and anyone with eyes to see and a mind to reason understands that our nation and state were ill-prepared to lead the charge.
This doesn't mean that government leaders aren't trying; it simply means at varying levels they were not ready.
In the aftermath of 9/11, some excused the government's ineptitude to detect the plot against the United States as a failure of imagination.
But a few weeks after the terrorist attack, I met with a top insurance executive who said that their company had gamed out a scenario where two fully fuel 747s would be highjacked and crashed into each other over the island of Manhattan setting the entire city ablaze.
It was not a failure of imagination, just as the coronavirus outbreak isn't either. In both cases, it was inaction.
Winston Churchill said, "I never worry about action, but only inaction." Our leaders have been slow to act. He also said, "You can always count on Americans to do the right thing – after they've tried everything else."
So it is again, there is nothing new under the sun.
It's easy to sit back and critique, second guess and rattle off to anyone who will listen to how you would have done it differently. Armchair pundits and Monday morning quarterbacks are always in abundance.
Leadership is rare and only in times of real human crisis do we see who is up for the challenge.
I've been thinking a lot lately about the famous line from John F. Kennedy's Inaugural Address on January 20, 1961. "And so, my fellow Americans: ask not what your country can do for you — ask what you can do for your country."
Alabamians may not know how to shelter-in-place, but we do know how to hunker down for a spell.
What we don't do very well is nothing.
At APR, we are busier than ever trying to inform the public on the ever-expanding calamity accurately. We neither seek to sensationalize or trivialize the news.
Daily, my concern is for the people of our state, the human toll this crisis will reap.
Yes, the economy is essential, but jobs and businesses can be replaced. Who can replace a human life?
No one knows when this pandemic will subside or what cost we will pay for early missteps, but every life saved is a victory and every life lost should weigh heavily on our souls.
The Biblical account of Job is rich in its instruction about loss and suffering. Job's family, home, and business were all destroyed, but afterward, they were restored by a devine second chance.
And what did Job do to break the chain of misfortune?
"And the LORD restored Job's losses when he prayed for his friends. Indeed the LORD gave Job twice as much as he had before." KJV Job 42:10.
If you don't pray, think about your friends and wish for their well-being.
All across our state, prayers and well wishes I'm sure are raining down.
We are all in the midst of a potential catastrophe of unknown proportions.
Yes, the government can do more and they must, but each of us should do what we can to help others as well. We must all lead in our own way.
The people of our nation and state are rising to the occasion, but still, many are in denial and they are adding to the problem.
Leadership is not an elected or appointed position; it is a choice; leaders stand up and lead.
Print this piece