Sewell applauds UAB for America's Promise Job Driven Grant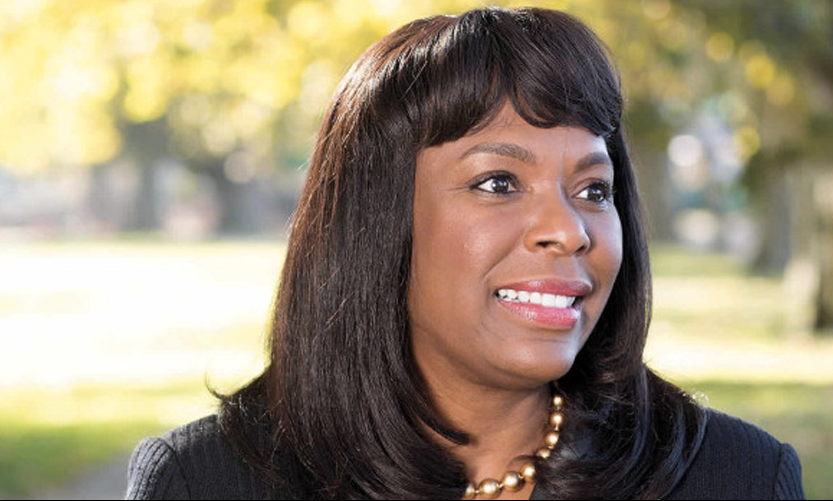 By Brandon Moseley
Alabama Political Reporter
Tuesday, November 29, 2016, US Representative Terri Sewell (D-Selma) congratulated UAB for receiving an America's promise grant. The grant will fund the Innovate Birmingham Consortium, a regional workforce partnership to establish a sustainable pipeline of talent for Birmingham's growing IT sector.
Congresswoman Sewell "Innovate Birmingham's consortium partners are among the most successful corporate, academic, and non-profit citizens in Alabama, all of whom realize that our national and global competitiveness is only as strong as our local workforce pipeline."
The University of Alabama at Birmingham (UAB) is being awarded a $6 million America's Promise Job Driven Grant from the US Department of Labor. Congresswoman Sewell helped UAB secure the maximum allowed amount of $6 million, which will fund Innovate Birmingham, a partnership led by UAB and composed of 27 regional employers and 14 consortium partners.
Rep. Sewell said, "President Obama's Administration is committed to reforming our nation's skills infrastructure to meet both the workforce needs of employers and the training needs of job seekers. With this vital funding from the Department of Labor, Innovate Birmingham will be able to meet the demand of the second fastest growing IT workforce in the country by educating and training 925 Birmingham-area disconnected youth for high-wage, high-demand jobs in the industry."
UAB President Ray Watts said, "The main focus of this effort is to offer new educational opportunities for the young adults in our community to provide them with training and expertise that will enable them to have prosperous, bright futures. It will positively change their futures and the futures of their families and communities."
Alabama Secretary of Commerce Greg Canfield (R) said in a statement, "The Innovate Birmingham partnership is a great example of how vision and teamwork can create opportunity and drive long-term growth in a community by building on a foundation of valuable skills."
Secretary Canfield said, "Across Alabama, we're committed to equipping our citizens with the know-how and capabilities they need to succeed in the workplace."
The Innovate Birmingham program will be administered by the UAB Innovation Lab at the Innovation Depot.
Innovation Depot President and CEO Devon Laney said, "At Innovation Depot, we know that IT skills stimulate entrepreneurial activity and benefit our startup companies in the highly competitive and fast-moving technology space."
Innovate Birmingham will connect IT professionals and the new businesses being created at the Innovation Depot.
Congresswoman Sewell represents Alabama's Seventh Congressional District. She was recently elected to her fourth term in the United States House of Representatives.
Print this piece