Ethics ruling risks charity fundraising

INSIDE THE STATEHOUSE
By Steve Flowers
In a political season…giver beware!!!
It is Christmas time, and since Alabama is one of the most charitable states in the nation, I would expect that many of us are in the giving mood and plan to help many worthy causes across our great state. Unfortunately, it appears that some recent rulings by the Alabama Ethics Commission are going to make it more difficult for charities across the state to raise the funds that they need to serve our communities.
Many charities in Alabama are concerned that an unintended consequence of recent Commission interpretations of the ethics law is that it could restrict the ability of public officials and employees and their family members to be involved in fundraising for charities and other organizations that they support, including public schools and universities.
You may not be aware, but there are over 300,000 public officials and employees at the state and local level who are covered by Alabama's ethics law. Many of these individuals are leaders in their communities, who are appointed to positions of public responsibility such as school boards and water boards. Not surprisingly, these same individuals are often also involved in supporting a number of worthy causes and charities by helping with their fundraising and serving on their boards.
The problem is, over the past year or so, in an effort to implement what they seem to believe the law requires, the Ethics Commission has issued guidance that places restrictions on the ability of public officials and employees to help charities by seeking donations from various individuals, businesses, and organizations.
While their intentions are no doubt good, the broad language of these rulings has caused major issues for charities across the state. This is because a number of those charities rely on individuals, who happen to be part-time members of public boards who are covered by these ethics laws. As a result, charities are asking anyone involved in a public body not to fundraise for them no matter how much they have done so in the past. I do not expect that anyone was thinking about these situations when they amended the ethics laws back in 2010, but it appears that this is another one of those unintended consequences of a well-intentioned law.
To make matters worse, under the Commission's interpretations of these laws, the restrictions on charity fundraising also seem to apply to the family members of these 300,000 public servants who are raising money for a charity. This means that these rulings affect the ability of many more Alabamians. There are probably close to one million folks who help raise money for the charities that they support.
Hopefully, the Commission will clear up this confusion. However, if they do not, I expect that the outcry will be so great that the Legislature will take action.
Remember that this is not the first time we have had problems with broad interpretations of the ethics laws at Christmastime.
Back in December 2011, you may recall, the Ethics Commission issued rulings that raised a lot of questions and concerns about the ability of public school teachers to accept Christmas gifts from students under these same ethics laws. The concerns arose then because of some of the changes to the law that had gone into effect earlier in 2011.
The Commission's rulings in 2011 did not, in the end, clear things up very much for students and their teachers in time for Christmas. However, in the following legislative session in 2012, the Legislature amended the ethics law to make it easier for students to give Christmas gifts to public school teachers and coaches. The legislative fix was needed to address an unintended consequence of the law.
I think we are all hoping this current problem for charitable fundraising is resolved by the Ethics Commission in time for Christmas. We do not need our charities and other worthy causes to suffer an unintended consequence of a well-intentioned law.
See you next week.
Steve Flowers is Alabama's leading political columnist. His weekly column appears in over 60 Alabama newspapers. He served 16 years in the state legislature. Steve may be reached at www.steveflowers.us.
Opinion | Senate and congressional runoffs next week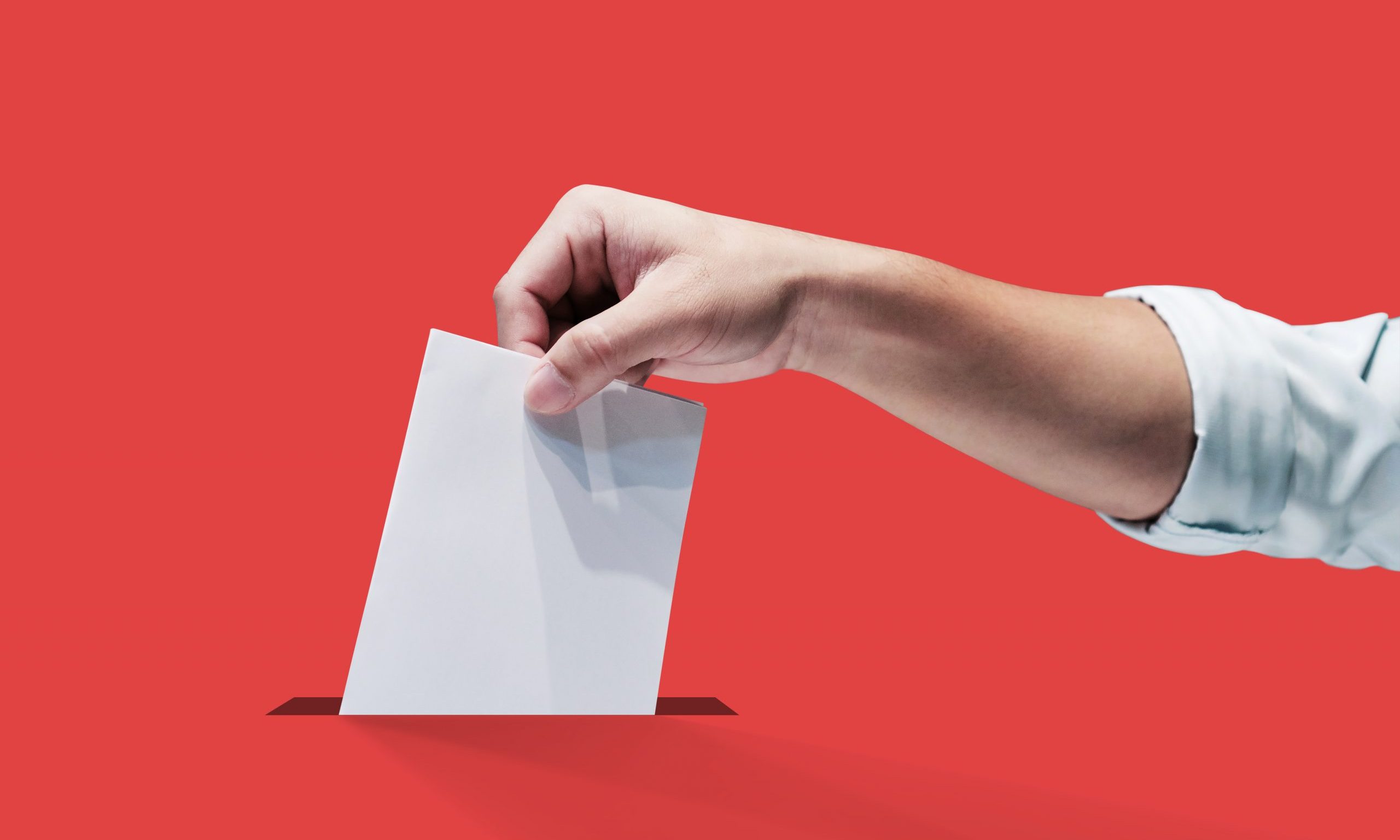 Believe or not, coronavirus notwithstanding, we have three important GOP runoffs next Tuesday.  You will go back to the polls to elect two Congressmen and a United States Senator.  That is assuming that you go vote and are not afraid of germs.
It will be interesting to see how the turnout is on July 14.  Mostly older folks, like me, are the ones that vote in all elections and we have been told for four months not to congregate or get around other people.  There could be some concern among older voters about getting out and going to the polls. Also, most of the poll workers are retired volunteers.
There is an open Congressional Seat in District 2.  Dothan businessman, Jeff Coleman, is the favorite.  He garnered close to 40 percent of the vote against a large field of candidates including former Attorney General Troy King, who finished fourth.  Former Enterprise State Representative, Barry Moore, finished second with 20 percent and will face Coleman in the runoff next week.  This seat is comprised of the Montgomery, Autauga, Elmore River Region area coupled with the Wiregrass.  The seat has been held by Montgomery Republican, Martha Roby, for 10 years.  She chose not to seek reelection.  It is surprising that the two combatants who made the runoff, Jeff Coleman and Barry Moore, hail from the Wiregrass and most of the people are in the River Region.  
Coleman has had a substantial campaign dollar advantage over Moore and the entire field running for this open seat. However, Moore has received a $550,000 gift from an innocuous Washington political action committee that has pummeled Coleman with negative ads. This contribution may make this race close.
The 1st District Mobile/Baldwin area seat is also up for grabs, literally.  This is the seat open by the departure of Bradley Byrne, who opted to run for the U.S. Senate. The two aspirants who wound up in the runoff, are veteran Mobile County Commissioner and businessman Jerry Carl and former Mobile State Senator Bill Hightower.  They finished in a dead heat with Carl getting 39 percent and Hightower 38 percent of the vote on March 3.  This one will be close and interesting.  My guess is that Jerry Carl wins this runoff. He received some late important endorsements in the waning days.
The marquee event will be the GOP runoff for the U.S. Senate between former Senator Jeff Sessions who sat in this seat for 20 years and former Auburn football coach, Tommy Tuberville.  This one will also be close.  The two conservative gentlemen finished in a virtual tie on March 3.
The winner may be the one who took the best advantage of the three-and-a-half-month hiatus.  They each could have and should have simply used the phone to call every single potential Republican voter in the state.
They could have taken a page from the playbook of the most prolific politician in Alabama history, one George C. Wallace.  He would keep the telephone glued to his ear.  Wallace would constantly call people on the phone 8-10 hours a day.  He would call you at all hours of the day and night.  Tuberville and Sessions should have used this method of campaigning without getting out of quarantine mode.  One-on-one old-fashioned campaigning and asking people for their vote goes a long way in Alabama politics.  It always has and it always will.  Folks like to be asked for their vote.
Tuberville has outworked Sessions in old fashioned one-on-one campaigning.  Although Tuberville is a novice to Alabama geographically and politically, he has traversed the state and met a lot of folks in a grassroots campaign style.  He is a very likeable fellow and sells well personally.  He did well in the rural areas in the first primary.  It helped him immensely, probably more than he realized, with the endorsement and full support of the Alabama Farmers Federation.  
If Tuberville wins, he needs to ask for a seat on the Senate Agriculture Committee.  We have not had a senator on the Ag Committee since the late Howell Heflin, who was Chairman of the Senate Agriculture Committee.  By the way, this seat that Sessions held for 20 years and is running for again and Coach Tuberville is aspiring to, is the seat held by the late Senator Heflin for 18 years.
This runoff has the potential to have a low turnout due to trepidation from older voters and it will be hot as blazes in mid-July.
Y'all vote. See you next week.