Prison bill could be defining moment

By House Minority Leader Craig Ford
Prisons could be the issue that defines the Alabama Legislature in 2017. Gov. Bentley has said he may call a special session to address the issue, and has indicated that he will revive the prison construction bill he first proposed in his 2016 State of the State address.
In recent years, numerous lawsuits have been filed relating to the conditions in our prisons. Violence and riots have increased as the number of corrections officers has decreased, and even the federal government has begun an investigation of violence, rape and overcrowding in our prisons.
Our prisons are so old, overcrowded and underfunded that there is a real possibility of a federal judge ruling that the state is violating the Eighth Amendment to the U.S. Constitution, which prohibits "cruel and unusual punishment." If a judge were to make that ruling, the state could be forced to either spend more tax dollars on prisons or release thousands of prisoners back into society.
This is a situation that every lawmaker wants to avoid.
One solution, proposed by Gov. Bentley and some state leaders, is to build four new "super prisons." They argue that these new prisons will not only provide more appropriate accommodations for the inmates, but also allow the prison system to more efficiently manage larger numbers of prisoners with fewer correctional officers.
While we do need to replace some of our oldest prisons and with newer, more efficient facilities (Tutwiler Prison, in particular, is in desperate need of being replaced), building new prisons will not solve the problem by itself.
Trying to solve our prison problem by building new buildings would be like trying to fix a low-performing school just by building new classrooms. Just as the new school would still have the same students, teachers and administrators; these new prisons would still have the same prisoners and the same overworked and underpaid wardens and correctional officers.
The rise in violence in our prisons isn't because we have old buildings; it's because budget cuts have left the system with far too few corrections officers to guard prisoners. Over the last five years, violence has doubled in our prisons while the number of corrections officers has declined by 20 percent. That is not a coincidence! And fewer recruits are signing up to be corrections officers because the conditions have become so dangerous.
So, if we are going to spend money to build new prisons, we have to spend money to hire enough corrections officers to run those new prisons. We also have to look at the way our prisoners are managed.
I would never presume to tell our wardens how to do their jobs. But at the same time, there are some areas where common sense could be implemented, making a huge difference in reducing violence and recidivism (prisoners going back to jail after being released). We can start by separating violent and non-violent offenders.
Right now, everybody sits in the same cell regardless of the crime they committed. The people who are in prison for selling drugs or unpaid parking tickets are sitting in a bunk next to people convicted for murder, rape and child abuse. This forced exposure to the worst humanity has to offer only increases the odds of prison violence and non-violent offenders turning violent.
When prisoners complete their sentences, they return to society with a mark on their name that limits their job opportunities. Most of them lack marketable skills, which is why they turned to crime in the first place, and now they've been exposed to more violent and sophisticated criminals. Add it all up, and it's no wonder so many offenders go back to a life of crime once they get released.
Our solution must involve more faith-based programs, drug addiction and mental health treatment, and educational programs that teach a trade (we already do this through our community college system, but we need to expand those efforts), so that our prison system truly is "correctional" and not just about punishing offenders.
Doing this will reduce recidivism and, in turn, reduce crime overall. It will also make our economy stronger as these men and women become productive citizens, able to earn an honest living and pay their taxes instead of living off the taxpayers in the prison system.
Addressing the problems in our prison system isn't about being "soft on crime." We have to take action or risk the federal government forcing action on us. Building new prisons needs to be a part of the solution, but it cannot be the only part. If we do this right, we can change lives, save the taxpayers' money and make our state a safer place with a stronger economy.
Description: https://ssl.gstatic.com/ui/v1/icons/mail/images/cleardot.gif
Rep. Craig Ford is a Democrat from Gadsden and the Minority Leader in the Alabama House of Representatives.
Print this piece
Opinion | Tough times show what makes our country great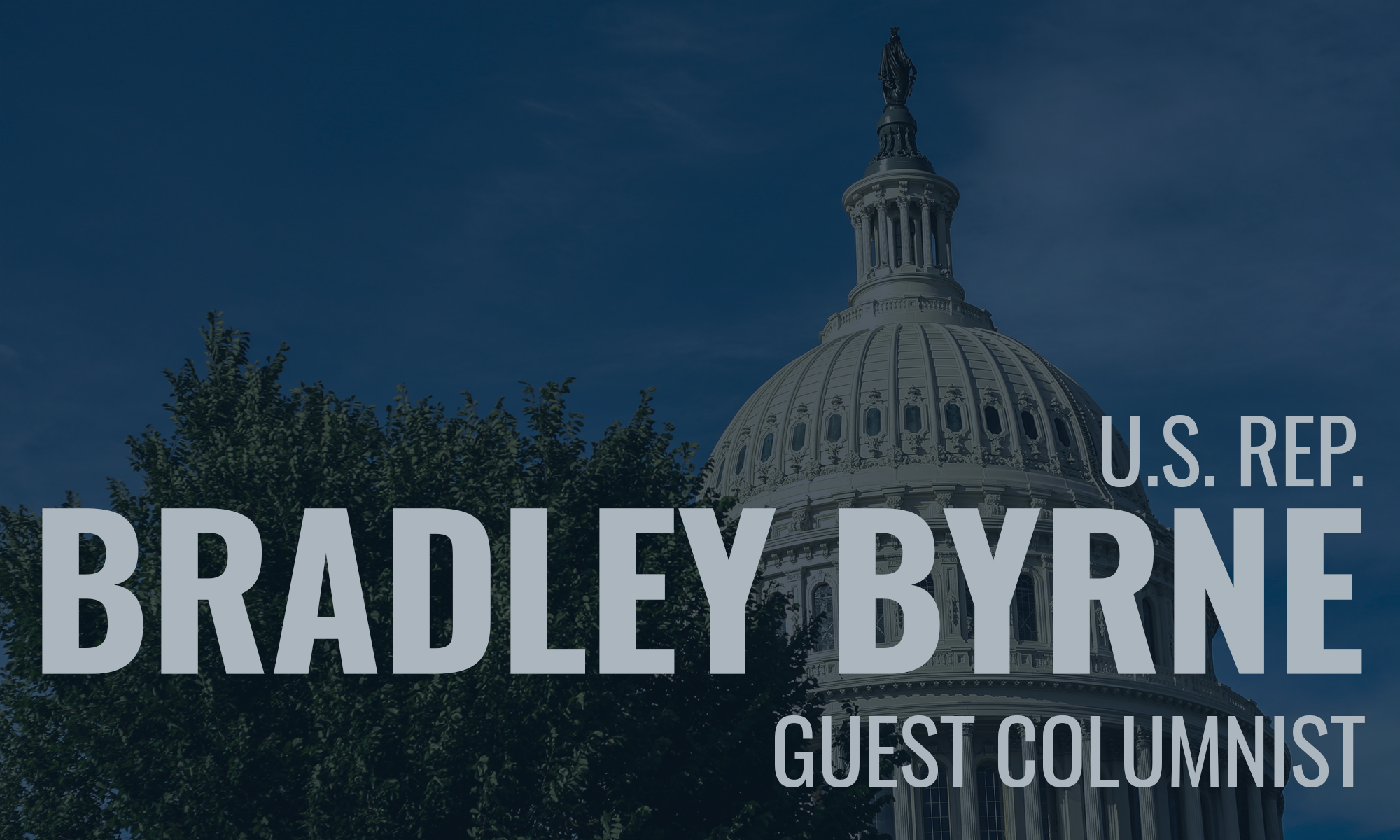 This year, during the midst of the coronavirus pandemic, Memorial Day provided an even more unique opportunity to reflect upon what makes our nation great and the shared values we hold as a people.  Though our celebrations may have been scaled down, the greatness of our country is, in many ways, more apparent in challenging times like these.
The struggles we are going through together as a nation are real and impactful.  The coronavirus overwhelmingly targets seniors and those with preexisting conditions.  As a result, nursing homes and long-term care facilities have been hit hard.  More than 36,000 residents and staff have died after coming down with Covid-19, more than a third of all deaths in our country that have been attributed to the virus.  Sadly, many of our cherished veterans have been among those lost to the virus.  Of all the tributes to those we have lost, the stories of our veterans are especially moving.
But there are bright spots in coronavirus medical research.  Testing quality and access has improved significantly.  And as we learn more about the virus, we are better able to prevent and treat Covid-19.  The hospitalization rate for those diagnosed with the virus is 3.4 percent, and the CDC estimates that 35 percent of all infected people are asymptomatic.  Taking this into account, the infection fatality rate is likely around 0.2 percent or 0.3 percent.  While that is still 2 to 3 times higher than the flu, the coronavirus is nothing like the killer some predicted early on.
Without question, the economy has taken a hit.  Unemployment levels are higher than any time since the Great Depression.  Our small businesses shed more than 11 million jobs in April.  That's more than half of the 20 million private sector jobs lost last month.  
However, Congressional action to cushion the blow has helped.  More than 4.4 million small businesses have been approved for a loan through the Paycheck Protection Program, and over $511 billion has been processed in aid.  In Alabama, at least 60,457 loans have been made for a whopping $6,136,772,466.  The bulk of this aid to small businesses must go towards employee paychecks, ensuring that more Americans are able to keep their jobs.  In addition to the Paycheck Protection Program, nearly 431,000 Economic Injury Disaster Loans have been processed to assist small businesses during this crisis.  Alabama businesses have received 4,728 EIDL loans for $376,897,450.
There is no question that small businesses will face new challenges going forward.  Evolving ways we interact with one another and patronize businesses, including new occupancy limitations, will make staying in business more difficult.  That's why it is so important for our economy to continue opening sooner rather than later.  You and I can do our part by visiting businesses and restaurants in our community.  Importantly, the foundation of our economy was strong before coronavirus spread prevention measures were enacted nationwide.  So, the country can and will rebound from this.  Prosperity will return.
One only needs to look at what is happening on the other side of the globe to be thankful for our nation.  The brutal Chinese Communist Party, whose mismanagement and dishonesty during the initial outbreak of the virus cost countless lives across the globe, is using the pandemic as an excuse to ramp up authoritarian measures.  The people of Hong Kong are suffering a loss of freedom that dwarfs the sacrifices we have made to stop the spread.
The American people have responded to crisis after crisis with resilience and togetherness, and we will do so again.  We may not have participated in all of our Memorial Day traditions, but we can still honor the fallen by treasuring the country and values they sacrificed to preserve.  That's what makes our country great.
Print this piece