The toughest man in America
By Josh Moon
Alabama Political Reporter
We like tough guys in Alabama.
Listen to the stories repeated around this state. Bear Bryant playing football on a broken leg. Or that time Bo Jackson ran over The Boz.
We love NASCAR fights, gritty basketball and light-em-up football hits. John Wayne movies would win Oscars this year if the votes came from this state, and Jack Bauer would be the Secretary of Defense.
We love tough.
We just have no idea what it is anymore.
That thought struck me the other day as I read through the comments on a Facebook post, in which a couple of "friends" were going on and on about the attributes of president-elect Donald Trump. Among the attributes was, of course, Trump's toughness.
He's going to put China in its place. He's going to tell those radical Muslims to pound sand. He'll turn the Middle East into a parking lot if they keep it up.
You could almost hear the "Freebird" guitar solo playing in the background and see the American flag waving in the too-hot-for-you breeze.
And there's the problem: we in Alabama – in a number of conservative strongholds across America – have somehow started confusing bravado with actual strength.
That's how we ended up electing a schoolyard bully as our president.
And make no mistake, Trump is the classic American bully – a man who uses petty insults and false bravado to mask his incompetence and shortcomings. A man so thin-skinned that he sits up late at night tweeting insults at a sketch comedy show.
Because insults and mindless threats are easy.
It's hard to detail during debates how you plan to defeat ISIS or fix the economy. It's much easier to refer to a fellow candidate as "Little Marco" or "Lyin' Ted" or "Crooked Hillary."
However, the most startling thing about all of this is that a large segment of the population lapped up that childish, immature behavior, considering it a good thing that a candidate wasn't conforming, wasn't too politically correct. Somehow, Trump's willingness to voice the never-ending stream of insults, wild promises and insanely unconstitutional ideas made him seem tough.
He's going to be tough on crime (which is a code word for "the blacks"). No more Black Lives Matter marches under Trump's watch. He's going to shut that down, get tough on … um, crime. He's going to make it so it's OK for all of us to use the N-word again.  And Mexicans, well, adios. We're gonna build that wall and then Trump – 'cause he don't take no crap – is gonna make Mexico pay for it! Wooooo!
Tough. Tough. Tough.
If Trump started driving a jacked-up pickup and put one of Saban's straw hats on, hell, we'd put him on our money … when we get it again.
Of course, none of it was a sign of strength.
Not of physical strength. Not of strength of mind. Not of strength of integrity.
In reality, it was all a sign of weakness — one that should make us all fear for the future of this country and the weak nation we could become under such a weak leader.
Because by now, we should all know what strength looks like. We've seen it almost daily from the man who has resided in the White House for the past eight years.
You think Trump has it tough because a union leader in Indiana called him a liar?
Try having your heritage questioned daily. Try having your love of country questioned. Try having your religious faith questioned.
Try having your young daughters be the targets of racists who would belittle a child because her skin is darker.
Try walking into a school where 20 kindergarteners were slaughtered, meeting personally with each of the broken and distraught parents, providing comfort in the midst of a real-life horror scene, and then have to answer questions about the authenticity of your tears.
Try dealing with a nation split by race, balancing the very real concerns of people who have been ignored for far too long with the dangerous tendency to paint too broadly the good men who have sworn to protect us, and then having it all placed at your feet because you just refused to stop being black yourself.
Try handling it all – on top of being the leader of the free world and president of a country whose economy was on the verge of collapse – with a level of grace and humility that we are unlikely to ever see again.
That's true strength. That's a true tough guy worthy of admiration.
That so many can't see that, I'm afraid, is an indication of America's weakness.
Print this piece
Opinion | Facts are stubborn things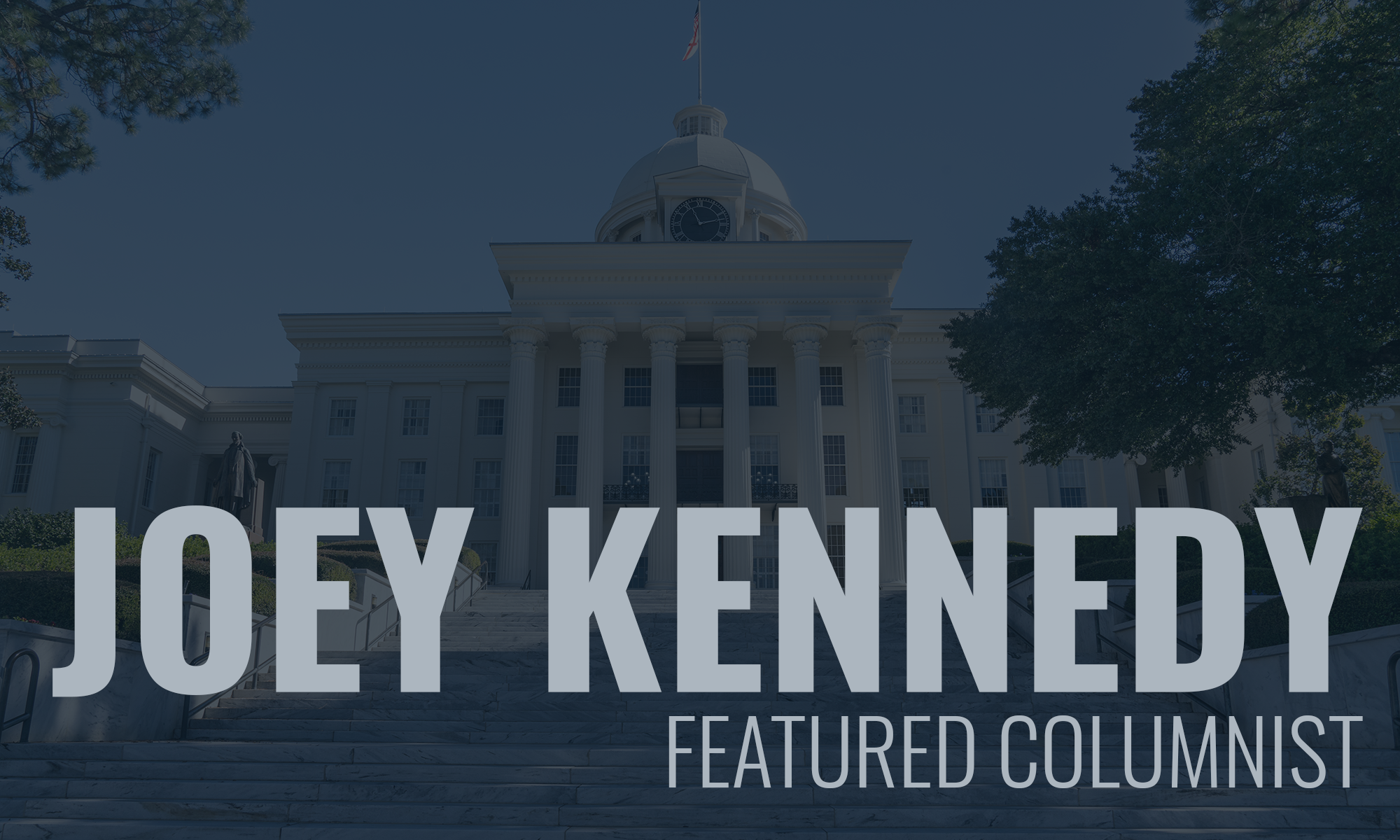 I'm in my 20th year of teaching in the English Department at UAB. I've never taught my primary discipline, journalism, and I really don't have much of a desire to, either.
Yet, in 2017, the leadership of UAB's University Honors Program asked me to be a part of their interdisciplinary faculty for the fall. UHP's fall semesters are themed, and that year, the first year of Donald Trump's term as president, the theme was appropriate: "Evidence and Belief in a Post-Truth Society." For UHP, I was a "communications" (journalism) professor. I taught with a scientist and public health professor, a religion professor, a philosophy professor, a literature professor and a psychology professor.
The students in this program – all 100-plus of them – are among the smartest students on campus. Needless to say, I was intimidated. For my first lecture before the students, I took a Xanax (it's prescribed because I do have anxiety sometimes). The Xanax didn't make me lecture better, but it made me not really care if I screwed up.
I'm sort of a one-trick pony – I teach and write in the only language I know: English. Here, you had neuroscience and biology and chemistry majors galore. And, yes, there were a few English and history and business and engineering students, too. Pretty much every discipline taught at UAB is represented in UHP, and certainly in its umbrella school, the UAB Honors College.
That fall went by quickly. I only took the Xanax for the first lecture. I settled into my groove pretty quickly. But when it was over, I ached for the continued intellectual stimulation I received as a teacher. I'm a lifetime learner, and that program taught me a lot. And I got to teach others a lot, too.
I thought it was a one-shot deal. Until, that is, the program's director, Dr. Michael Sloane, asked me to return in the fall of 2018 to direct the first-year students' literary analyses. And that fall, I was also asked to propose a UHP seminar class for the spring of 2020. I returned last fall to once again direct the first-year literary analysis. And I've been asked to return for first-year LAs again this coming fall.
This semester, I'm teaching the class I proposed, "Media and Social Justice." And I've already got another self-created UHP seminar class scheduled for next spring, "Media and War: Men and Women Making a Difference on the Front Lines."
Unlike my composition and literature classes in the English Department, these seminars have no template. I have to create the teaching as I go. Some days, I'm very confident; others not so much.
I divided the "Media and Social Justice" class into six two-week units: Nellie Bly (mental illness and investigative journalism), The Jungle (food safety and immigration), Jim Crow Lives (the civil rights era and voter suppression), #MeToo (sexual assault and harassment), Black Lives Matters (police and other shootings of people of color), and March for Our Lives (gun violence and sensible gun regulation).
These classes are limited to 16 honors students, but 19 students wanted in my "Media and Social Justice" class, so I have 19 students.
I teach these classes as a communications professor, not an English professor. I direct the literary analyses as a literature professor, not a communications professor.
We're covering historical topics, for sure, but also contemporary topics. It doesn't get any more current than Black Lives Matter, #MeToo, voter suppression, or March for Our Lives.
We don't just talk about the journalism around these topics, but also about other media. For example, I find protest songs for each topic. While it's not on our plate, did you know Trump has inspired a whole catalog of protest songs? Most every president inspires protest songs, though Trump has inspired an awful lot of them.
Maybe at some point, I'll create a "Media and Donald J. Trump" class. There is plenty of material.
The point, though, is that we all should be lifelong learners. I can't tell you how much I've learned from by English students and my honors students, how much the English faculty has taught me, and how much the faculty and directors of the University Honors Program have taught me.
That I get to return the favor by teaching these unique classes says a lot about UAB, and how it values critical thinking and learning.
I hope I never lose my enthusiasm for learning, or become too stubborn to change when the facts point toward another direction. That is our responsibility to the truth. I guess I am stubborn in one way: There are no alternative facts. Facts are truth, reality. The alternative is false, untruth, lies.
Readers, that's a fact, and like me sometimes, facts are stubborn.
Joey Kennedy, a Pulitzer Prize winner, writes a column every week for Alabama Political Reporter. Email: [email protected].
Print this piece