Ain't Alabama politics fun?

INSIDE THE STATEHOUSE
By Steve Flowers
Historically speaking, Alabamians have been more interested in the governor's race than presidential politics.
For years, from 1876 to 1964, we were a totally Democratic state, more so out of tradition than philosophically. The hatred for the radical Republican Reconstruction shackles invoked on the South made an indelible mark on white southern voters. It was so instilled, that there are a good many stories told throughout the South where a dying grandfather would gather his children and grandchildren around his deathbed and gaspingly admonish them, "Two things I'm gonna tell y'all before I die – don't ever sell the family farm and don't ever vote for a damn Republican."
That all changed in November of 1964. Barry Goldwater and the Republicans became the party of segregation and the white southern voter fled the Democratic Party en mass. As the fall election of 1964 approached, the talk in the old country stores around Alabama was that a good many good old boys were going to vote straight Republican even if their daddies did turn over in their graves. Well folks, there were a good many papas turning over in their graves all over the South. The entire South changed parties on that day 52 years ago.
Since we were a solid Democratic state for 90 years, we really had no say in the presidential selection process. We are in the same position today, being a solid Republican state. Therefore, it makes sense that we would have more interest in gubernatorial politics than presidential rhetoric because we have much more of a say in that contest. In addition, all of our other offices are up for election in the race for governor year, including all 67 sheriffs, all 140 members of the legislature, and all other constitutional offices such as attorney general, agriculture commissioner, secretary of state and treasurer.
Indeed, for most of our past there were more votes cast in the Democratic Primary for Governor of Alabama than in a presidential contest. Today, our voting proclivity runs more along the national percentage. We also have the same tendency to vote more against someone than for someone.
George Wallace used to always say give me a good boogeyman to run against. Well, lest you forget Hillary Clinton was the best boogeyman to vilify before Barack Obama. He was the hated villain for an eight year interlude. Now Bill and Hillary have taken back their rightful place as the face of the despised national Democratic Party among white southerners.
Therefore, as this year began, I thought it would be a yawner, a sleeper year for good old Alabama politics. However, we have had some good theater. Not to be outdone by the colorful campaign of Donald Trump, who was a continuous circus or vaudeville act, our local Alabama characters have put on quite a show.
It began with the ethics trial of former House Speaker Mike Hubbard, which was a lengthy, detailed, fully vetted and well run process. Hubbard was found guilty by a Lee County jury, which he represented in the legislature. He will ultimately go to jail, a state prison, which is woefully overcrowded and dangerous.
While the Hubbard story was anticipated and expected, the saga of good ole Dr. Robert Bentley has remained in the news continuously throughout the entire year. His former buddy, Spencer Collier, has filed a lawsuit against the Governor and his girlfriend. Now comes a second suit and revelations by his former Security Chief Ray Lewis which is juicier and adds to and confirms Collier's story. This will probably keep the salacious story alive for another year or more.
Bentley has been relegated to an irrelevant punch line or joke. He would not have been so adversely ridiculed if he had not been perceived as a family values man, churchman, retired doctor and looked like an old grandfather.
There is an old saying in politics that if you ride a white horse you better not get mud on it because it shows up. Another truism is sex sells.
Ain't Alabama politics fun? Wow – what a year! Now we will get ready for the 2018 gubernatorial year, and to top it off, we have also got an open Senate seat up for grabs.
We will have a governor's race and an open U.S. Senate race in the same year. Those races have begun. Since winning the Republican primary is tantamount to election in Alabama, we elect a new governor and new U.S. Senator in June of 2018, which is less than 18 months from now.
See you next week.
Steve Flowers is Alabama's leading political columnist. His weekly column appears in over 60 Alabama newspapers. He served 16 years in the state legislature. Steve may be reached at www.steveflowers.us.
Print this piece
Opinion | Instead of fixing a school for military kids, how about just fixing the schools for all kids?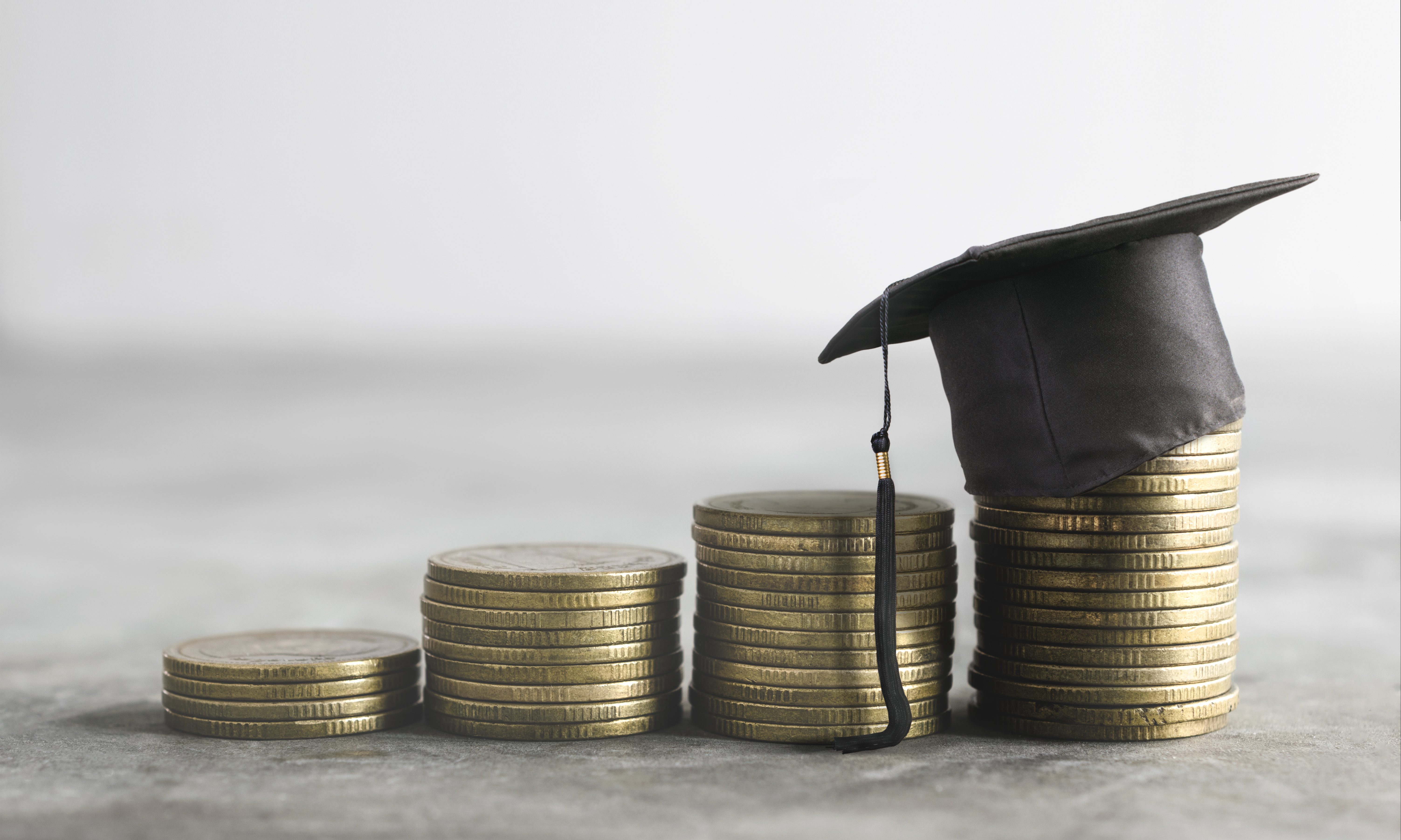 The education of police officers' kids isn't worth any extra effort. 
Same for the kids of nurses and firefighters. Ditto for the kids of preachers and social workers. 
No, in the eyes of the Republican-led Alabama Legislature, the children of this state get what they get and lawmakers aren't going to go out of their way to make sure any of them get a particularly good public education. 
Except, that is, for the kids of active duty military members stationed at bases in this state. 
They matter more. 
So much so that the Alabama Senate last week passed a bill that would create a special school to serve those kids — and only those kids. To provide those kids — and only those kids — with a quality education. 
An education better than the one available right now to the thousands of children who attend troubled school systems, such as the one in Montgomery. 
The charter school bill pushed by Sen. Will Barfoot at the request of Lt. Gov. Will Ainsworth carves out a narrow exception in the Alabama Charter School law, and it gives the right to start a charter school located at or near a military base — a school that will be populated almost exclusively (and in some cases, absolutely exclusively) by the kids of military members. 
The explanation for this bill from Barfoot was surprisingly straightforward. On Tuesday, Ainsworth's office sent information packets around to House members to explain the necessity of the bill. 
In each case, the explanation was essentially this: the Maxwell Air Force Base folks don't like the schools in Montgomery and it's costing the state additional federal dollars because top-level personnel and programs don't want to be in Montgomery. 
And in what has to be the most Alabama response to a public education problem, the solution our lawmakers came up with was to suck millions of dollars out of the budget of the State Education Department budget and hundreds of thousands out of the budget of a struggling district and use it to build a special school that will provide a better level of education to a small group of kids simply because it might generate more federal tax dollars. 
And because having your name attached to a bill that supposedly aids the military looks good, so long as no one thinks about it too hard. 
But in the meantime, as this special school is being built, the hardworking, good people of Montgomery — some of them veterans and Reservists themselves — are left with a school district that is so recognizably bad that the Legislature is about to build a special school to accommodate these kids. 
Seriously, wrap your head around that. 
Look, this will come as a shock to many people, but I like Will Ainsworth. While we disagree on many, many things, I think he's a genuine person who believes he's helping people. 
The problem is that he is too often surrounded by conservatives who think every issue can be solved with a bumper sticker slogan and screaming "free market!" And who too often worry too much about the political optics and too little about the real life effects. 
And Montgomery Public Schools is as real life as it gets.
Right now, there are nearly 30,000 kids in that system. And they need some real, actual help — not the window dressing, money pit BS they've been handed so far through LEAD Academy and the other destined-for-doom charters. And they sure as hell don't need a special charter for military kids to remind them that the school system they attend isn't good enough for the out-of-towners. 
Stop with the facade and fix the school system. 
You people literally have the power and the money to do this. Given the rollbacks of tenure laws and the passage of charter school laws and the Accountability Act, there is nothing that can't be done. 
Listen to your colleagues on the other side, who took tours recently of charter schools in other states — charters that work with underprivileged students and that have remarkable success rates. Hell, visit those charters yourself. Or, even better, visit some states that have high performing public schools in high poverty areas, and steal their ideas. 
But the one thing you cannot do is leave children behind. Whatever your solution, it cannot exclude some segment of the population. It cannot sacrifice this many to save that many. 
That sort of illogical thinking is what landed Montgomery — and many other areas of the state — in their current predicaments. Carving out narrow pathways for a handful of students has never, ever worked. 
Let's stop trying it.
Print this piece