Remembering those we lost in 2016

INSIDE THE STATEHOUSE
by Steve Flowers
At the close of every year, my tradition is to acknowledge the passing away of significant political players from the political stage in Alabama. We have lost some icons from politics in the Heart of Dixie this year.
Lucy Baxley passed away in October in Birmingham at 78. She was born on a farm in rural Houston County in the community of Pansy. She went to school at Ashford. After graduation from high school she went to work at the courthouse in Dothan and worked for Judge Keener Baxley.
When Judge Baxley's son, Bill, got elected Attorney General in 1970, young Bill Baxley asked Lucy to come to Montgomery to be his administrative assistant. Eight years later, she and Bill married. She was an integral part of Baxley's first campaign for Governor in 1978. Bill became Lt. Governor in 1982, then lost again for governor in 1986. Soon, thereafter, Bill and Lucy ended their ten year marriage.
Lucy then began her own career in Alabama politics. She was elected State Treasurer in 1990 and spent eight years in that post. She was a natural campaigner. One of the best one-on-one I have ever seen. She worked the state during those eight years as Treasurer, especially among senior citizen groups.
She parlayed that campaign into being elected as the first female lieutenant governor in history. In that 1998 campaign, she coined the campaign phrase, "I Love Lucy." Her signs were all over the state. Her name identification was so pronounced that her lieutenant governor's parking space simply said "Lucy."
She was the Democratic nominee for governor in 2002, but lost to Republican Bob Riley. She finished her political career by serving on the Public Service Commission. Lucy loved Alabama, and folks loved her.
Judge Perry O. Hooper, Sr. passed away in his hometown of Montgomery in April at the age of 91. Judge Hooper's career paralleled the growth and dominance of the Republican Party in Alabama. He was indeed one of the founding Fathers of the modern Republican Party in the Heart of Dixie. He was a Republican before it was cool. One time when he was state party chairman, Hooper would joke that he could call a meeting of the state GOP in a phone booth.
Hooper was a Marine. His lovely wife, Marilyn, was a Montgomery native and they raised four fine boys. As a pioneer Republican, he led the Goldwater landslide of the South in 1964. That crescendo propelled him into the Montgomery Probate Judge office. He was reelected to that post in 1970 and in 1974, he moved to a Montgomery Circuit judgeship.
Twenty years later, Judge Hooper broke the ice of control that the Democrats and Trial Lawyers had over the State Supreme Court. He became the First Republican Chief Justice of the Alabama Supreme Court. Democrats and Republicans alike noted at his funeral that during his years as a Judge he treated everyone fairly.
Jim Bennett was the longest serving Secretary of State in Alabama history. Jim passed away in Birmingham in August at age 76, shortly after being diagnosed with cancer. Jim was a writer, reporter, State Representative, State Senator and Secretary of State.
He became a reporter for the Birmingham Post Herald after graduation from Jacksonville State. He covered the Civil Rights protests in Birmingham in 1963, and was standing next to Bull Conner when he ordered fire hoses turned on protesters, including children. He once told me he interviewed George Wallace, Bull Conner and Martin Luther King in the same day.
He ran for and was elected to the state legislature in 1978. We served together in the House. He later moved to the Senate. He was first appointed Secretary of State in 1993. He won the election in 1994 and served two four year terms through 2003. He is not only the longest serving Secretary of State, but is also the only one to have been elected as both a Democrat and as a Republican.
He was a longtime member of the Jacksonville State University Board of Trustees and was Chairman of the Board when he passed away. Jim Bennett was a true public servant.
Have a Happy New Year!,
Steve Flowers is Alabama's leading political columnist. His weekly column appears in over 60 Alabama newspapers. He served 16 years in the State Legislature. Steve may be reached at www.steveflowers.us.
Print this piece
Opinion | What happened in Huntsville Wednesday night was disgraceful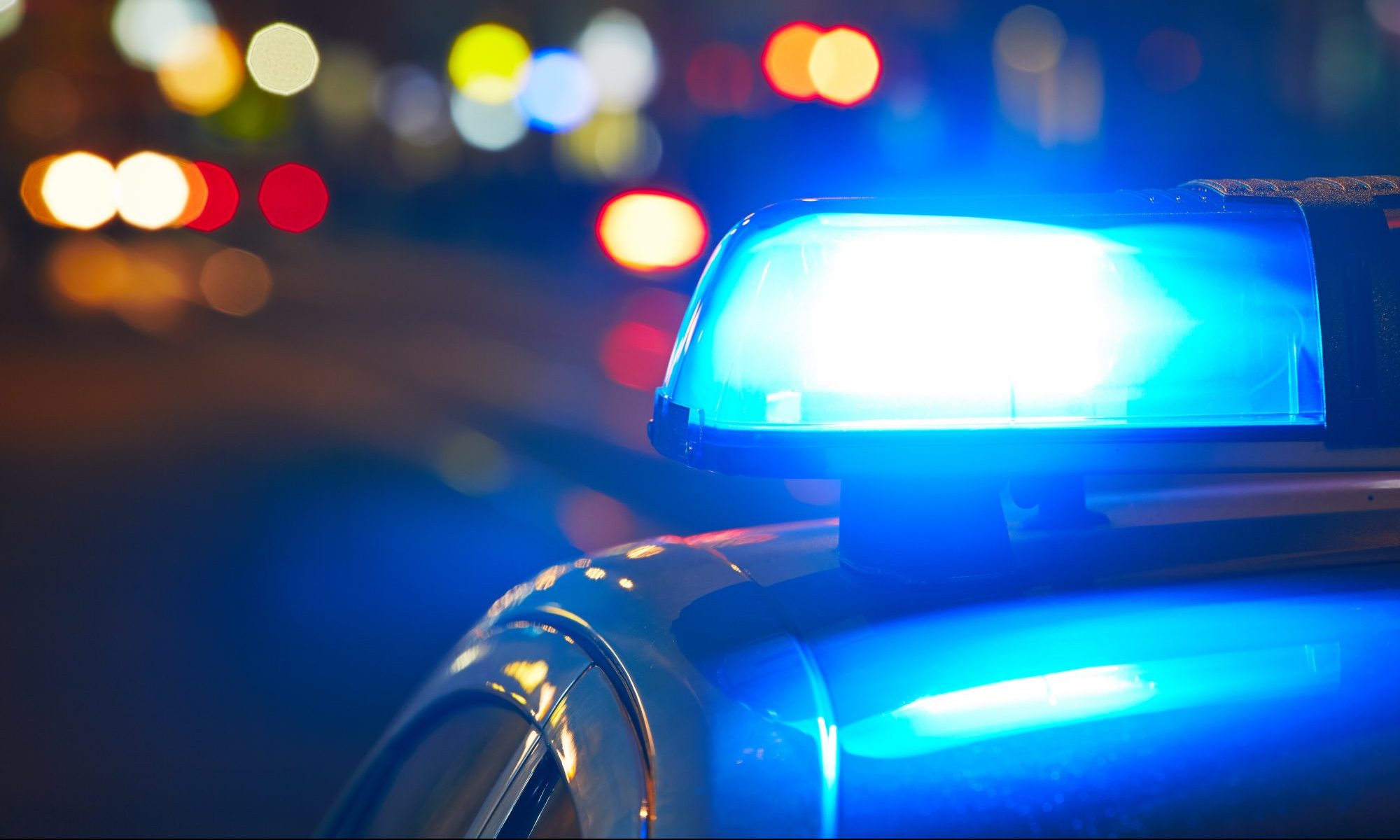 Law enforcement officers in Huntsville assaulted dozens of people Wednesday night following a peaceful protest and march. 
This is the accurate description of what took place in Huntsville. 
I don't care what you heard on "the news" or what you read on Facebook or Twitter. That's what happened. 
Following a peaceful protest downtown — for which the NAACP obtained a permit, because it planned to block traffic — dozens of protesters, gathered to speak out about police brutality of black citizens in the aftermath of the murder of George Floyd, began to march around the downtown area. 
This is their right. It is guaranteed by the U.S. constitution. 
Contrary to popular belief, and according to legal guidance posted by the American Civil Liberties Union, you do NOT need a permit to peacefully assemble. In fact, it is against the law for anyone — or any law enforcement agency — to prevent you from peacefully assembling in response to a breaking news event.  
And yet, that's exactly what happened in Huntsville. 
Huntsville Police, the Madison County Sheriff's Department and — for some reason that no one could immediately explain — the Alabama State Troopers began firing tear gas and rubber bullets at people who were peacefully marching. 
In attempting to explain why such actions occurred, Lt. Michael Johnson of HPD essentially admitted that officers acted improperly. 
He told TV station WHNT-19 that officers attempted to clear the area by telling the lawfully gathered crowd to disperse. When the crowd instead decided to exercise its right to assemble, Johnson said, officers began using force, including firing the rubber bullets at innocent men, women and children and spraying the crowd with pepper spray and tear gas. 
(Just a quick little FYI: Tear gas has been deemed a chemical agent and the Geneva Convention specifically bans its use in war. But it's still legal for police departments to toss into peaceful crowds.)
Johnson said officers used force because they weren't "going to roll the dice" and take a chance that the crowd could become hostile. 
Which — and while I'm no attorney, I feel comfortable going out on this limb — is not how the law works. You can't impose force because you believe someone might break the law. Particularly when there is no evidence of that. 
And how do we know there is no evidence of it? 
Because Johnson just kept on talking during that interview, an interview led by WHNT's Jerry Hayes, who was — and I'll put this kindly — very police-friendly. As Hayes praised the police response and told everyone that the cops really had no choice but to clear the area by gassing children, Johnson explained just how well it had all gone. 
No officers were injured, Johnson said. No property was damaged, he said. They even had single-digit arrests/detainments, he said. 
So, again, law enforcement fired rubber bullets at peacefully assembled men, women and children who didn't damage property, didn't assault police officers and had every right to march on and alongside a public street. 
It's not hard to understand why people are marching against police abuse. 
Democratic state Rep. Anthony Daniels, who represents the Huntsville area and who spoke earlier in the evening at the NAACP-organized event, compared the actions and the optics of the police attacking citizens to "Bloody Sunday" in Selma. On that day in 1965, Alabama State Troopers attacked a group of peaceful marchers because the marchers refused to disperse, and instead continued their march out of Selma towards Montgomery.
"I want someone to explain to me what the state troopers were doing at a peaceful event," Daniels said. "What happened was a disgrace. That was a peaceful protest. Those people were following the laws and were not out of line."
The same cannot be said for the officers. 
There are a number of videos of cops from various agencies firing tear gas canisters at people who are posing no threat, and in most cases are backing away from the officers, and randomly spraying down groups of people with pepper spray for no discernable reason. In one video that was viewed several hundred thousand times by late Wednesday evening, an HPD officer exits his patrol car, pepper spray in hand, and just starts strolling along, periodically dousing terrified people with the spray. 
It was disgraceful. It was ignorant. It was, most of all, simply wrong. 
There has been a lot of condemnation over the last few days of violent protests and criminal acts. And rightfully so. While many people understand and can empathize with the anger that lies beneath these protests, the majority doesn't want to watch cities burn. 
I hope the same people who condemned those acts will also speak out against the violence committed by law enforcement in Huntsville on Wednesday.
Print this piece