Bentley should let Trump pick Sessions' replacement

INSIDE THE STATEHOUSE
by Steve Flowers
This past year in Alabama politics was surprisingly more interesting than was expected. The judicial inquiry commission removed Supreme Court Chief Justice Roy Moore from the bench for telling the probate judges in the state to not perform marriage ceremonies for gay people. He said marriage should be between a man and a woman, as do most people in Alabama. This removal by this vague panel of former lawyers and judges has caused legislators to call for an investigation of who this panel is and how they have this much power.
More importantly, Judge Moore's views and martyrdom has catapulted him into an early frontrunner position for the governorship of Alabama in next year's upcoming election. He is prohibited from running for the Court again because he is 72 and Alabama law does not allow someone to run for judgeships after age 70. Therefore, it was expected that he was going to run for governor. However, his expulsion has propelled his polling numbers to strategic levels.
Our good ole Dr. Gov. Robert Bentley's saga played out over the year. It is titillating and fun to follow. However, it has pretty much rendered him somewhat irrelevant as governor.
Donald J. Trump's victory for the presidency is of course the biggest political story of 2016. It overshadows our shenanigans in Alabama. Trump is very popular in Alabama. His victories in our GOP primary and in the November General Election were record setting vote tallies for the Heart of Dixie.
As we enter 2017, the beginning of the Trump presidency will be the news. His administration will and has already affected Alabama politics significantly. His Attorney General will be our own Senator Jeff Sessions.
Our Senior Senator Richard Shelby has had one seat for 30 years and Sessions has been in the other seat for 20 years. Therefore, this open seat is a rarity and will be coveted. By law, the Governor appoints the holder of the vacant seat, which will be for an interim time. The election for the seat will probably occur at the same time as the governor's race, which will be 17 months from now in the GOP primary in June of 2018.
The most qualified person to take the seat would be someone from our state congressional delegation, especially someone who has served in Congress from Alabama for a decade or more. The two who fit that bill and who are the most imminently qualified are Congressman Robert Aderholt and former Congressman Jo Bonner.
Aderholt, who hails from Haleyville, has represented the 4th Congressional District for 20 years. That district runs from the Mississippi line to the Georgia line across north central Alabama and includes Jasper, Cullman, Gadsden and Tuscaloosa. Aderholt got to Washington at the amazingly young age of 31. Therefore, he is only 51 years old and is our most senior and thus most powerful congressman. He is a ranking member of the powerful Appropriations Committee and is in line to be chairman soon. He would be risking a lot and probably has the same power as a freshman U.S. Senator. He is on course to follow in the footsteps of his predecessor Tom Bevill, who was referred to as Alabama's third senator.
Jo Bonner represented Baldwin and Mobile in the 1st District for over a decade. He left a couple of years ago to accept an Economic Development position at the University of Alabama. He is very well-liked and respected in Washington and was positioned for a leadership post in the GOP Congress. His erudite and sincere demeanor would make him an effective Senator immediately, he also served in the House with a third of the Senators.
The most likely to win the seat in the 2018 Election is Attorney General Luther Strange. He has run statewide three times successfully and has over a three million dollar head start name identification wise.
None of these three men have or will seek Bentley's appointment. They all realize how unpopular Bentley is and know the history of appointments in Alabama politics. Bentley could redeem some respect and relevance if he went hat in hand to President Donald Trump and offered Trump his appointment. In that case, the governor's choice would be Trump's choice. The best choice to bridge the gap may be Perry Hooper Jr., who trumped for Trump in Alabama.
See you next week.
Steve Flowers is Alabama's leading political columnist. His weekly column appears in over 60 Alabama newspapers. He served 16 years in the state legislature. Steve may be reached at www.steveflowers.us.
Print this piece
Opinion | Instead of fixing a school for military kids, how about just fixing the schools for all kids?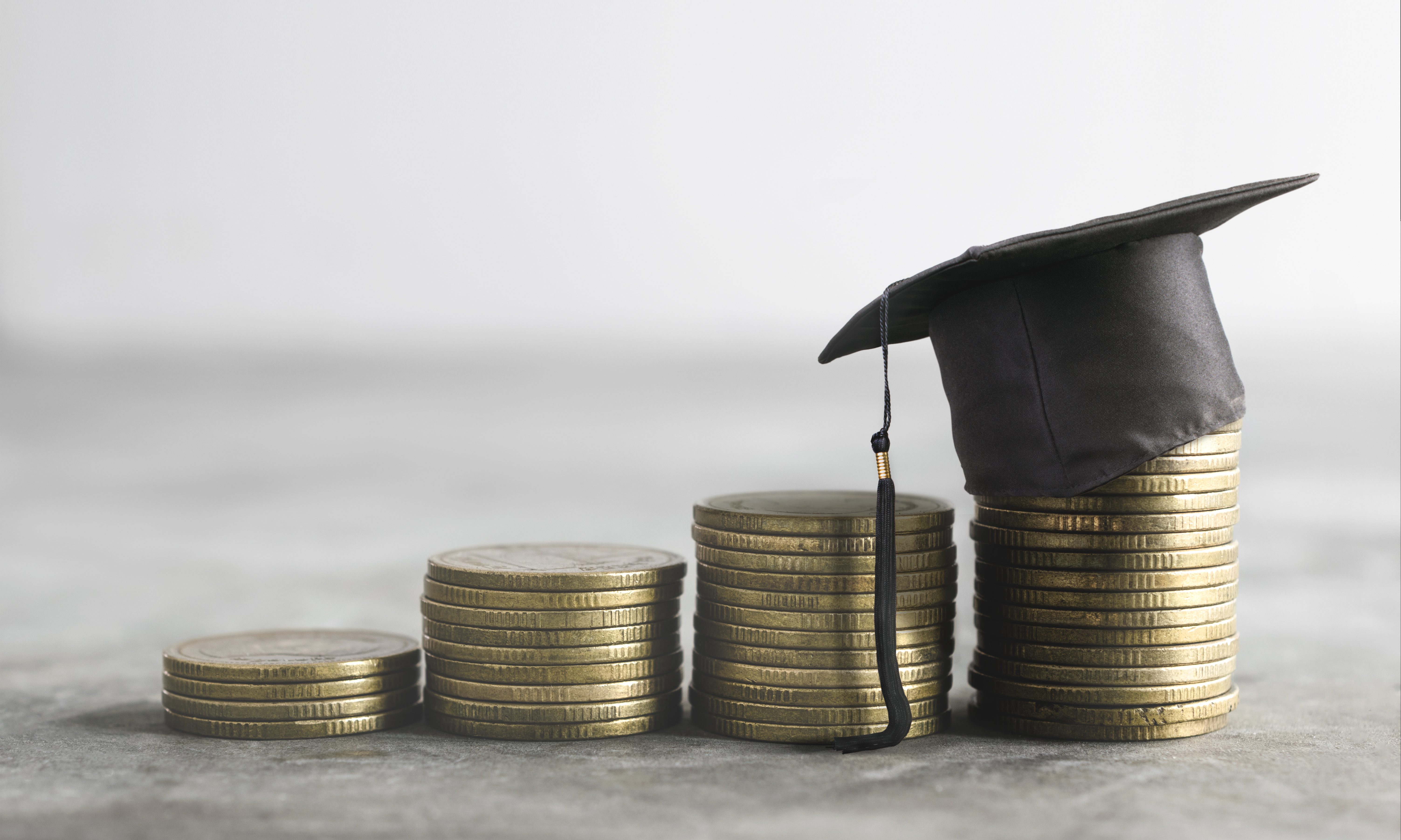 The education of police officers' kids isn't worth any extra effort. 
Same for the kids of nurses and firefighters. Ditto for the kids of preachers and social workers. 
No, in the eyes of the Republican-led Alabama Legislature, the children of this state get what they get and lawmakers aren't going to go out of their way to make sure any of them get a particularly good public education. 
Except, that is, for the kids of active duty military members stationed at bases in this state. 
They matter more. 
So much so that the Alabama Senate last week passed a bill that would create a special school to serve those kids — and only those kids. To provide those kids — and only those kids — with a quality education. 
An education better than the one available right now to the thousands of children who attend troubled school systems, such as the one in Montgomery. 
The charter school bill pushed by Sen. Will Barfoot at the request of Lt. Gov. Will Ainsworth carves out a narrow exception in the Alabama Charter School law, and it gives the right to start a charter school located at or near a military base — a school that will be populated almost exclusively (and in some cases, absolutely exclusively) by the kids of military members. 
The explanation for this bill from Barfoot was surprisingly straightforward. On Tuesday, Ainsworth's office sent information packets around to House members to explain the necessity of the bill. 
In each case, the explanation was essentially this: the Maxwell Air Force Base folks don't like the schools in Montgomery and it's costing the state additional federal dollars because top-level personnel and programs don't want to be in Montgomery. 
And in what has to be the most Alabama response to a public education problem, the solution our lawmakers came up with was to suck millions of dollars out of the budget of the State Education Department budget and hundreds of thousands out of the budget of a struggling district and use it to build a special school that will provide a better level of education to a small group of kids simply because it might generate more federal tax dollars. 
And because having your name attached to a bill that supposedly aids the military looks good, so long as no one thinks about it too hard. 
But in the meantime, as this special school is being built, the hardworking, good people of Montgomery — some of them veterans and Reservists themselves — are left with a school district that is so recognizably bad that the Legislature is about to build a special school to accommodate these kids. 
Seriously, wrap your head around that. 
Look, this will come as a shock to many people, but I like Will Ainsworth. While we disagree on many, many things, I think he's a genuine person who believes he's helping people. 
The problem is that he is too often surrounded by conservatives who think every issue can be solved with a bumper sticker slogan and screaming "free market!" And who too often worry too much about the political optics and too little about the real life effects. 
And Montgomery Public Schools is as real life as it gets.
Right now, there are nearly 30,000 kids in that system. And they need some real, actual help — not the window dressing, money pit BS they've been handed so far through LEAD Academy and the other destined-for-doom charters. And they sure as hell don't need a special charter for military kids to remind them that the school system they attend isn't good enough for the out-of-towners. 
Stop with the facade and fix the school system. 
You people literally have the power and the money to do this. Given the rollbacks of tenure laws and the passage of charter school laws and the Accountability Act, there is nothing that can't be done. 
Listen to your colleagues on the other side, who took tours recently of charter schools in other states — charters that work with underprivileged students and that have remarkable success rates. Hell, visit those charters yourself. Or, even better, visit some states that have high performing public schools in high poverty areas, and steal their ideas. 
But the one thing you cannot do is leave children behind. Whatever your solution, it cannot exclude some segment of the population. It cannot sacrifice this many to save that many. 
That sort of illogical thinking is what landed Montgomery — and many other areas of the state — in their current predicaments. Carving out narrow pathways for a handful of students has never, ever worked. 
Let's stop trying it.
Print this piece