INSIDE THE STATEHOUSE
By Steve Flowers
The passing of Governor Albert Brewer on January 2nd at 88 years old, marks the passing of an era in Alabama politics.
Albert P. Brewer was a good man and a true public servant. Brewer was born in Tennessee, but his folks moved to Decatur when he was very young after his father accepted a job with the Tennessee Valley Authority.
He graduated from Decatur High School with honors, then matriculated to the University of Alabama where he earned his undergraduate and law degrees. Brewer returned to Decatur to begin his law practice. Soon thereafter he was elected to the Alabama Legislature at the ripe old age of 25. He was elected without opposition three times and during his third term he became Speaker of the House. Brewer was the youngest Speaker in state history. In 1966, he beat two prominent state senators without a runoff to win the lieutenant governor's job, which was much more powerful than it is today.
During his tenure as Speaker and Lt. Governor, either George or Lurleen Wallace was Governor. Brewer was a Wallace ally. When Gov. Lurleen Wallace died of cancer after only 16 months in office, Brewer ascended to the Governor's office. He quickly and decisively took the reins of state government and became immediately effective. His years in the legislature gave him a keen insight into the machinations of state government. He was very well liked among the legislators and senators he had worked with over the past 15 years and therefore was extremely successful with his legislative agenda. He became a working governor.
Although Brewer was governor for only 33 months, he accomplished more as governor than most of his successors over the past 30 years combined. Brewer brought a low key businesslike style to the governor's office, which was strikingly different than George Wallace's racist flamboyant rhetoric and cronyism.
In 1970, Brewer and George Wallace squared off in what is the most memorable classic and pivotal governor's race in Alabama political history. Brewer led Wallace by a slim margin in the first primary. However, Wallace, with his political life on the line, played the race card overtly in the runoff and defeated Brewer by a narrow margin.
Most political observers believe that had Brewer won, Alabama would have joined other southern states like North Carolina and Florida who had elected progressive pro-business governors. Brewer is often referred to as Alabama's "New South" Governor.
He was a prince of a fellow and a good friend for over 50 years. I first met Governor Brewer when I was a young 13-year-old page in the State Legislature and he was Speaker of the House. My mentor was the State Representative from my home in Pike County. Mr. Gardner Bassett had been in the House for 24 years and was in his 70's. He was training me to take his House seat once I was old enough. Mr. Gardner adored and admired the young Speaker Albert Brewer. He got Brewer and I acquainted and we became friends. Brewer would let me sit next to him in the Speaker's box as he explained how he assigned bills to their proper committee. When Brewer became Lt. Governor in 1967, I was 15 and he made me head of the pages in the Senate. His daughters Becky and Allison served with me as Pages.
Gov. Brewer spent the last 30 years of his life teaching and mentoring law students at Samford University's Cumberland School of Law. He was a mentor to my daughter, Ginny, while she was in law school at Cumberland, and followed her legal career as if she was his own daughter. Last January, Ginny and I ran into Gov. Brewer at a Birmingham restaurant. He was aging but still had that keen smile and twinkle in his eye.
Gov. Brewer and I had remained good friends over the years and he is featured prominently in my book, Of Goats and Governors: Six Decades of Colorful Political Stories. Thus, it is appropriate that the last time I visited with him was at a book signing in Bessemer. We later had lunch together at the Bright Star. As I close this column I am looking at a photo of Gov. Brewer and me from that day that adorns the wall of my office, with his ever present smile.
Albert Brewer has a special place in Alabama political history and in the hearts of many.
See you next week.
Steve Flowers is Alabama's leading political columnist. His weekly column appears in over 60 Alabama newspapers. He served 16 years in the state legislature. Steve may be reached at www.steveflowers.us.
Print this piece
Opinion | Instead of fixing a school for military kids, how about just fixing the schools for all kids?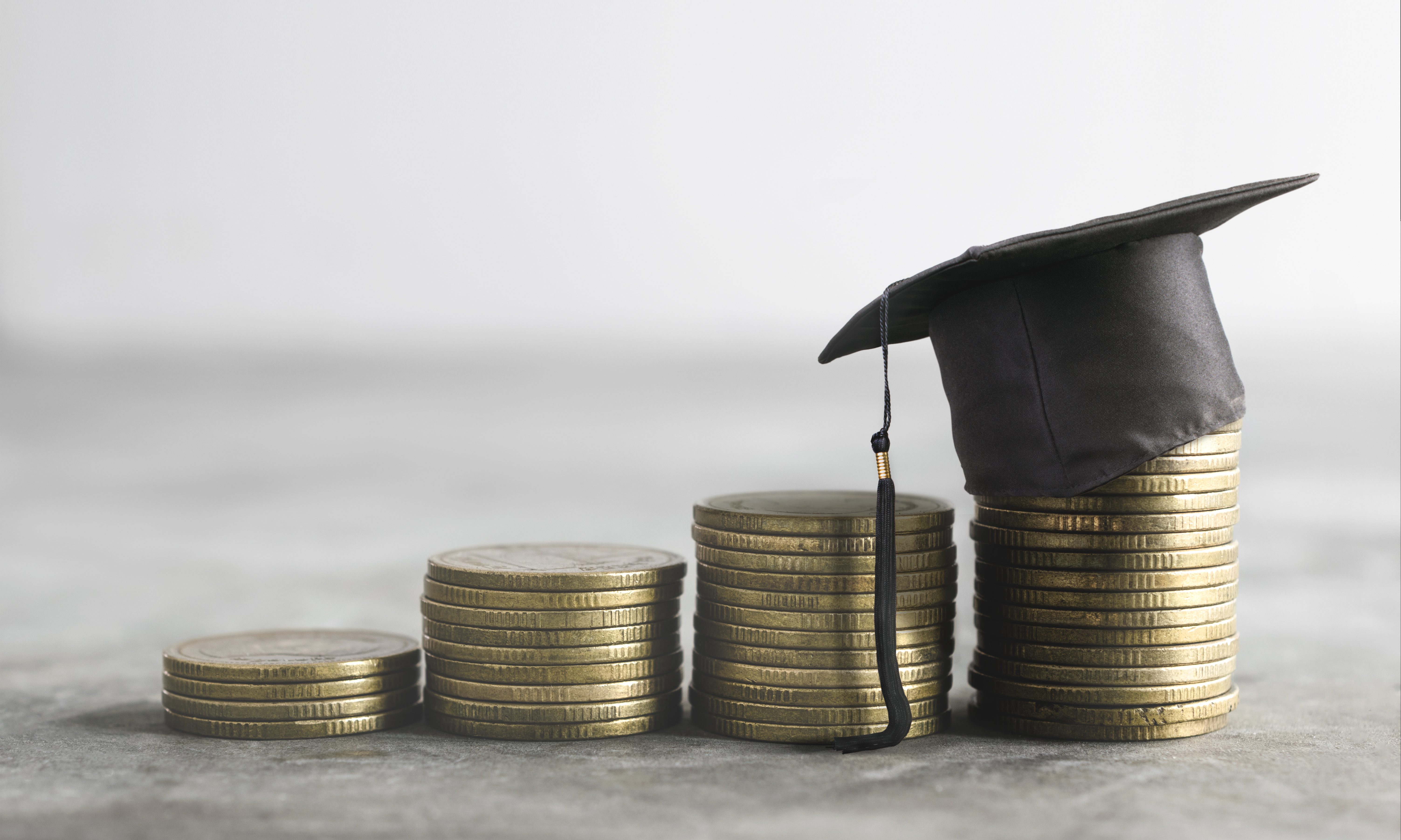 The education of police officers' kids isn't worth any extra effort. 
Same for the kids of nurses and firefighters. Ditto for the kids of preachers and social workers. 
No, in the eyes of the Republican-led Alabama Legislature, the children of this state get what they get and lawmakers aren't going to go out of their way to make sure any of them get a particularly good public education. 
Except, that is, for the kids of active duty military members stationed at bases in this state. 
They matter more. 
So much so that the Alabama Senate last week passed a bill that would create a special school to serve those kids — and only those kids. To provide those kids — and only those kids — with a quality education. 
An education better than the one available right now to the thousands of children who attend troubled school systems, such as the one in Montgomery. 
The charter school bill pushed by Sen. Will Barfoot at the request of Lt. Gov. Will Ainsworth carves out a narrow exception in the Alabama Charter School law, and it gives the right to start a charter school located at or near a military base — a school that will be populated almost exclusively (and in some cases, absolutely exclusively) by the kids of military members. 
The explanation for this bill from Barfoot was surprisingly straightforward. On Tuesday, Ainsworth's office sent information packets around to House members to explain the necessity of the bill. 
In each case, the explanation was essentially this: the Maxwell Air Force Base folks don't like the schools in Montgomery and it's costing the state additional federal dollars because top-level personnel and programs don't want to be in Montgomery. 
And in what has to be the most Alabama response to a public education problem, the solution our lawmakers came up with was to suck millions of dollars out of the budget of the State Education Department budget and hundreds of thousands out of the budget of a struggling district and use it to build a special school that will provide a better level of education to a small group of kids simply because it might generate more federal tax dollars. 
And because having your name attached to a bill that supposedly aids the military looks good, so long as no one thinks about it too hard. 
But in the meantime, as this special school is being built, the hardworking, good people of Montgomery — some of them veterans and Reservists themselves — are left with a school district that is so recognizably bad that the Legislature is about to build a special school to accommodate these kids. 
Seriously, wrap your head around that. 
Look, this will come as a shock to many people, but I like Will Ainsworth. While we disagree on many, many things, I think he's a genuine person who believes he's helping people. 
The problem is that he is too often surrounded by conservatives who think every issue can be solved with a bumper sticker slogan and screaming "free market!" And who too often worry too much about the political optics and too little about the real life effects. 
And Montgomery Public Schools is as real life as it gets.
Right now, there are nearly 30,000 kids in that system. And they need some real, actual help — not the window dressing, money pit BS they've been handed so far through LEAD Academy and the other destined-for-doom charters. And they sure as hell don't need a special charter for military kids to remind them that the school system they attend isn't good enough for the out-of-towners. 
Stop with the facade and fix the school system. 
You people literally have the power and the money to do this. Given the rollbacks of tenure laws and the passage of charter school laws and the Accountability Act, there is nothing that can't be done. 
Listen to your colleagues on the other side, who took tours recently of charter schools in other states — charters that work with underprivileged students and that have remarkable success rates. Hell, visit those charters yourself. Or, even better, visit some states that have high performing public schools in high poverty areas, and steal their ideas. 
But the one thing you cannot do is leave children behind. Whatever your solution, it cannot exclude some segment of the population. It cannot sacrifice this many to save that many. 
That sort of illogical thinking is what landed Montgomery — and many other areas of the state — in their current predicaments. Carving out narrow pathways for a handful of students has never, ever worked. 
Let's stop trying it.
Print this piece